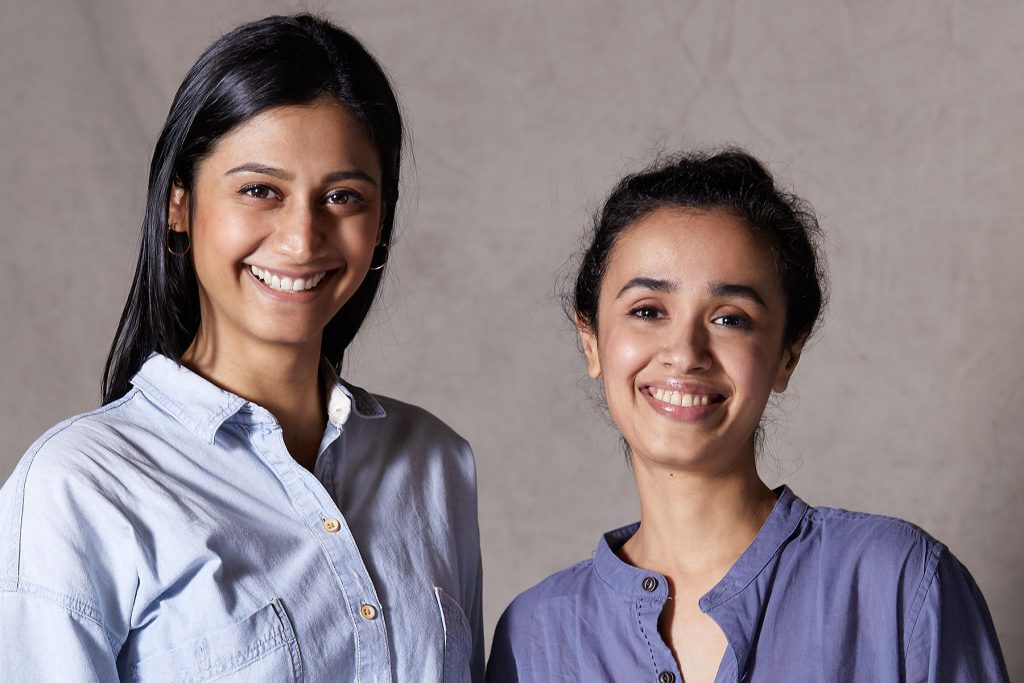 Fashion designers Saaksha Bhat and Kinnari Kamat are founders of the fashion label Saaksha & Kinni. Their label creates boho-luxe ensembles that incorporate local Indian heritage. From bold mix stripe leheriya prints from Gujarat to vibrant kedia styles, Saaksha & Kinni produces comfortable occasion clothing for modern women around the globe. And now, here's an exclusive one-on-one with this designer duo.
Tell us a little bit about both of you.
I [Saaksha] have pursued law and it took a surprising turn into the world of fashion, whereas Kinni who studied fashion in NIFT, spent eight years designing embroidery swatches for leading fashion houses such as Balmain, Elie Saab, and Armani.
How did the duo decide to start a fashion line?
Having seen a gap in the market when it came to traditional prints on modern silhouettes, we decided to take a risk and start a contemporary clothing line.
And what was the hardest thing about becoming designers?
One of the hardest things is standing out in the crowd! In a country where there is a designer in almost every family, it becomes a challenge to remain authentic and original whilst making a splash in an oversaturated industry.
View this post on Instagram

Was it hard to make a mark in the fashion world for Saaksha & Kinni?
It was terribly hard to make a mark — in a country where there are fabulous designers emerging every season, it was difficult to find our niche and space within it.
Share with us a memorable moment from your design career.
One memorable moment was definitely being chosen in the Gen Next category as part of Lakme Fashion Week. The spot is a coveted one and the competition to garner such a place is immense.
We know that brands choose certain social causes close to them to support and garner attention. Saaksha & Kinni has chosen to ban plastics in the workspace for benefits to the environment. Can you expand on this initiative?
As a brand, we have banned plastics as much as we are able to in our workspace — our employees drink tea from mugs we have bought them, no garments are placed in plastic bags, etc. We also try to upcycle as much waste as possible by using scrap fabrics as lining and patchworks.
View this post on Instagram

What's next for the duo?
We want to make a statement globally by celebrating Indian prints and colors in a modern way that is accessible to women across the globe.
And a quick rapid-fire before signing off! What is one fashion faux pas you want to share with the readers?
A big fashion faux pas — too much skin! For example, a strapless plunging dress that also has a thigh-high slit is too much! Show skin proportionately whenever choosing ensembles.
Your favorite fashion accessory?
Our favorite fashion accessory is none! Let your clothes do the talking and do away with unnecessary jewellery.
A trend you're thankful for?
Layering! We are obsessed with layering our garments — the more the better!
View this post on Instagram
Three years in, the duo continues to utilize bold designs and elements of Indian heritage in designing pieces for the modern-day woman. Stay tuned for what's to come by Saaksha & Kinni in the near future. In the meantime, make sure to visit Saaksha & Kinni on their site, saakshakinni.com.