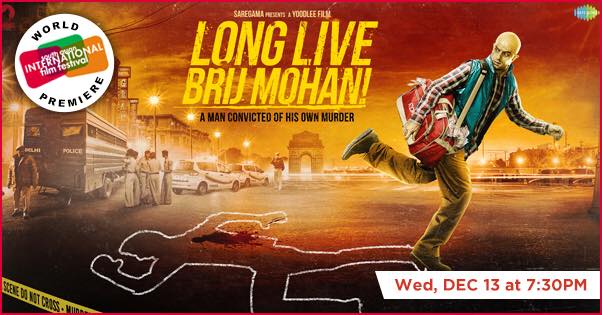 by Aditi Paul
Opening night at the 14th annual South Asian International Film Festival in New York City consisted of a full house of patrons to watch the world premiere of "Long Live Brij Mohan," which began with the protagonist, Brij Mohan, narrating to the audience about a major realization that he has had about life.
"Life is great if you have two things with you – luck and f*ck. When luck gets you a good f*uck, it's amazing! But when your luck runs out, you are f*cked."
The rest of the film is spent in expounding how Brij came to this deep realization.
Brij Mohan aka the "bra-panty guy" is an undergarment storeowner in a flea market in Delhi. He is sick and tired of his daily drill of selling bras and panties and then going back home to a nagging wife and a paralyzed grandfather. The only respite is Simmi, his 24-year old lover, who is sexually verbose and experimental in her carnal inclinations.
In an attempt to escape this drudgery, Brij gets into a get-rich-quick scheme. Unfortunately, he ends up getting scammed and losing $2 million. On top of that, his wife sells all the household items to gather cash for her Preity Zinta dimple surgery and size zero gym membership. Unable to handle these mounting frustrations, Brij decides to put an end to his existence—not in suicide, but in the annihilation of his identity of Brij Mohan. He wants to re-start his life with the new identity of Amar Sethi.
Brij fakes his own death, shaves his head and facial hair to create the new Amar Sethi avatar, and takes Simmi along with him to start afresh. Things were just starting to look good for Amar (aka Brij) but that streak did not last for long. He finds himself framed by the police. Amar is arrested and charged with the murder of Brij Mohan. If and how he gets out of this amusing yet troubling predicament where he is accused of his own murder, makes up for the final tantalizing minutes of the movie.
The film's director Nikhil Bhat and writer Kuldeep Ruhil show immense dexterity in keeping the tone of the movie comedic whilst negotiating issues that are best described as dark and border on immorality. Nikhil also succeeds in shining light on socially relevant topics without taking the focus away from the protagonist. These peripheral topics ranged from the reality of mundane marital relationships, rampant corruption in the legal system, to even women's freedom of sexual expression in a traditionally conservative country like India.
The entire case of the movie portrayed their characters with much finesse—Arjun Mathur as the dazed Brij Mohan/Amar, Nidhi Singh as the frustrated wife Sweety, Sheetal as the unabashed Simmi, and Manav Vij as the forceful and crafty police officer. The eclectic musical score, the relatable and gripping storyline, and the performances make Brij Mohan Amar Rahe a worthwhile watch.
Purchase a ticket to films playing at SAIFF this weekend (December 15-17) HERE. Use discount code BG25 for 25% off ticket prices.
---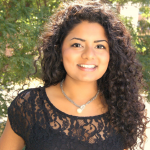 Aditi Paul is an assistant professor of Communication Studies at Pace University. She tries to find out how strangers become friends and lovers with people they meet online, all in the name of academic research. When she is not professing, you will find her pretending to be a singer and a guitar player on SoundCloud.