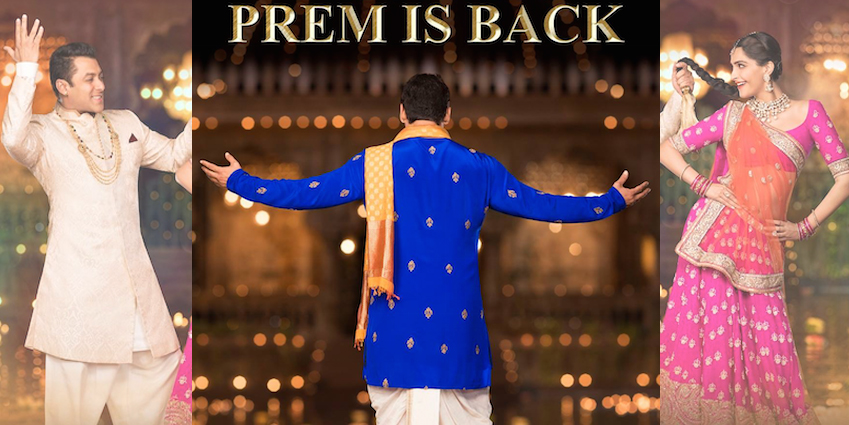 For all of us avid Rajshri Productions lovers who have been waiting 16 years to watch Sooraj Barjatya and Salman Khan come together once again to create magic on the big screen, our day has finally arrived with 'Prem Ratan Dhan Payo'!
After "Maine Pyar Kiya" (1989), "Hum Aapke Hai Kaun" (1994) and "Hum Saath Saath Hain" (1999), the pair have come together again for PRDP, promising the same innocence, family values and lots of songs.
Here are seven reasons why you need to run, not walk, to the theaters on Nov. 11!
https://www.youtube.com/watch?v=Vd4iNPuRlx4]
1. PG-Family
Unfortunately, movies that are family appropriate have become a rarity in Bollywood as of late. PRDP, however, is being marketed as a movie we can watch with the whole clan. So grab your nanis, mothers-in-law, chachas, and anyone else you can find, and make it a family trip to the movies!
2. Songs
This movie has ten songs—yes, ten songs. That also means ten potential dance songs for the upcoming shaadi season! Rajshri Productions are the people who previously gave us timeless numbers such as, "Maiyya Yashoda," "Joote Do Paise Lo" and "Wah Wah Ramji." We also hear one of the songs in PRDP is a 13-minute sequence; I am sensing flashbacks of "Maine Pyar Kiya" and the infamous Antakshari song!
3. Sonam Kapoor all desi-fied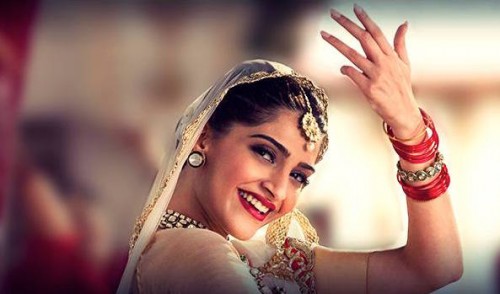 [Photo Source: Facebook/Prem Ratan Dhan Payo]

As seen in the trailer, along with beautiful views of Rajasthani locales, we also get a glimpse of the always glamorous Kapoor in royal and colorful traditional lehenga cholis and sarees. Kapoor's latest avatar is definitely going to be the talk of the town.
4. The Return of Prem
Alas, he is back! We Prem lovers have been in withdrawal since "Hum Saath Saath Hain." Almost two decades later, he's finally here! Prem is one of those characters who is close to the hearts of millions; he is the man we either want or strive to be. Sensitive, check. Hot, check. Romantic, check. Family-oriented, check. Also, can we please take a moment and say that the man knows how to flirt?! How many people can get away with flirting in a room full of parents and relatives?
5. Action-ish?
The trailer of 'Prem Ratan Dhan Payo' shows a lot more action than we are used to in a typical Rajshri movie. The most action we have seen in Barjatya's ventures are a fall down the stairs and a big house fire. In PRDP, we are promised some action as one of the Prems is labeled a fighter and we are able to spot a sword at the end of the trailer. A family feud and swords? Yes, please.
6. Salman Khan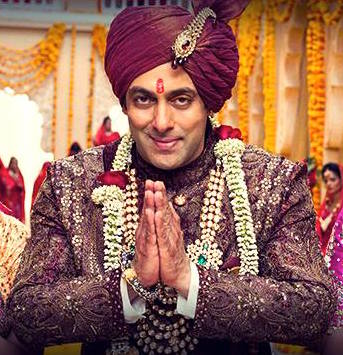 [Photo Source: Facebook/Prem Ratan Dhan Payo]

Salman Khan is in it. Period.
7. You see double!
What is the only thing better than one Khan? Two Khans! That's right, Khan plays a double role in Prem Ratan Dhan Payo: need we say more?
---
Zaynah Arefin is known as a Houstonian-New Yorker. She is a New Yorker in the truest of senses but thanks to that little thing called love she now resides in Texas. Arefin is probably the desi-est of the desis.  She has a passion for writing and an even more intense love for all things Bollywood! She also hopes to connect with all of you filmy folk through Brown Girl Magazine! After all, who run the world? Brown girls!