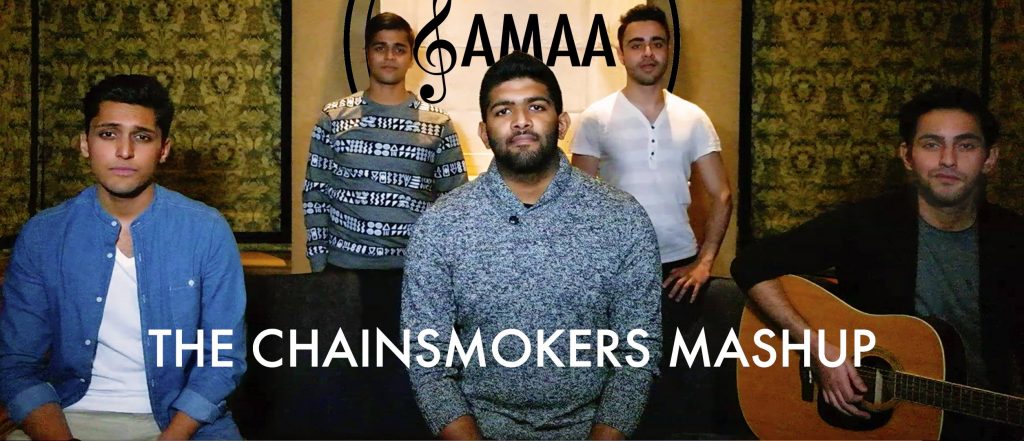 by Anjali Bhakta – Follow @anjaliib 
Popular heartthrob acapella group Chai-Town was known to capture hearts not only in the states but globally as well. Thankfully the fun doesn't end here! After graduating from Chai-Town and UIUC, members Sid, Ali, Milan, Ansh, and Allen all came together to create SAMAA.
All come from five different regions and speak five different languages with a unique blend to add alongside their talent.
Brown Girl was lucky enough to get an interview with the new upcoming acapella group in which they shared many details as to what got them started and what they hope to accomplish in the future.
1. So what got SAMAA started?
We created SAMAA together as a group. All five of us are alumni of Chai Town, a acappella group from UIUC, and we formed this group post graduation. The letters represent the members: Siddharth, Ali, Milan, Anshuman, and Allen.
2. Do you guys have any previous experience singing together?
We all have created music together in the past with Chai-Town and have a passion for creating interesting arrangements that fuse the worlds of Bollywood and western pop. We are motivated by creating interesting and appealing music that quenches our thirst for music as a hobby as well as entices people around the world to listen!
3. So did SAMAA start right after graduation? Or was there a break involved before coming back together?
We all took a break from singing after graduating from Chai-Town, so our biggest difficulty was relearning things that were second nature to us before. Once we became more efficient with our understanding of the music, we were able to work better together!
4. What is the vision of SAMAA?
Our vision is simple. Create music that evokes, entices, and excites! Whether it be us as musicians or the listeners around the world, we want to our arrangements to evoke emotions and give goosebumps.
5. Are there any groups of people in particular that continue to support you after the start-up of SAMAA?
Absolutely. We received continued support from the members of our old group, Chai-Town, as well as everyone close to us in the process!
6. What have the responses been like since you're first music cover release?
Since our first cover, Channa Mereya – Teri Ore, the response has been overwhelming and positive! We hope to just continue this path and garner more attention from people around the world.
https://www.facebook.com/samaatime/videos/1466149483399214/
7. Is music a hobby for anyone in the group? What is life like outside the group?
We all are into music as a hobby, I do my own music on the side and Ali is a French Horn major and professional musician. Other than that, we are all full-time working professionals from consulting to tech so SAMAA is our largest hobby on the side.
8. How is SAMAA keeping up with the demand of fans both new and old till date?
Until now, the demand has been manageable. We have been tried and tested dealing with multiple music video releases with Chai Town so this has been easy thus far. :)
9. One fun fact that makes your fans stand out from any other band?
What is amazing about our audience is they understand as well as respect the art of music and singing. When they aren't impressed, they will tell us. But, they liked this video and enjoyed our art which tells me that there was truly something beautiful that we created.
10. What are future goals for the group?
So far, the journey has only begun. We will continue to evoke, entice, and excite everyone! :)
11. Once SAMAA hits the one year mark, will there be any plans on touring/working alongside Chai-Town?
We continue to work closely with Chai-Town. Our hope is to work alongside CT to bring attention to both groups by tapping into different styles and audiences. We have a tour being lined up as we speak this spring, separate from Chai Town, but we have already discussed a few collaborations!
12. Has there ever been a time where SAMAA has taken ideas from their fans about future collabs or songs to perform?
We have never done a direct crowdsourced song idea, but we are currently running a promo of a crowd sourced cover of our Zaalima cover! We are asking fans to send in videos of them singing the song with headphones and we will make a full video out of it!
13. What are the possibilities of doing a Q/A sessions with fans via social media?
We would love to!
If you're a fan of The Chains Smokers?! Then be sure to listen to this latest mashup released by SAMAA in which they sing your five favorite tunes in only two minutes!
Be sure to hit subscribe and follow them on social media outlets like Facebook, Twitter (@SAMAAtime) and Instagram (@saamatime). Or check out their Soundcloud page! 
---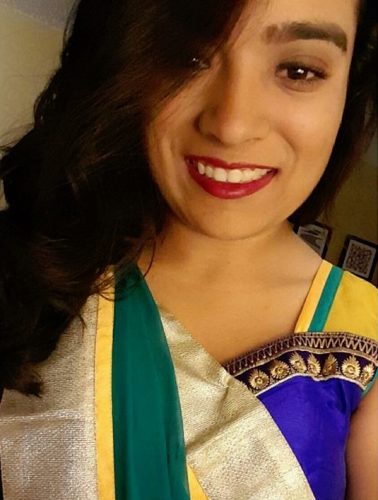 Anjali Bhakta is currently a business administration major who loves to sip on iced coffee and aims to travel the world. She grew up watching Bollywood films and can be found catching up on the latest Bollywood music and staring at photos of puppies! (Bhakta and her cousin are secretly avoiding marriage to open up a dog sanctuary).