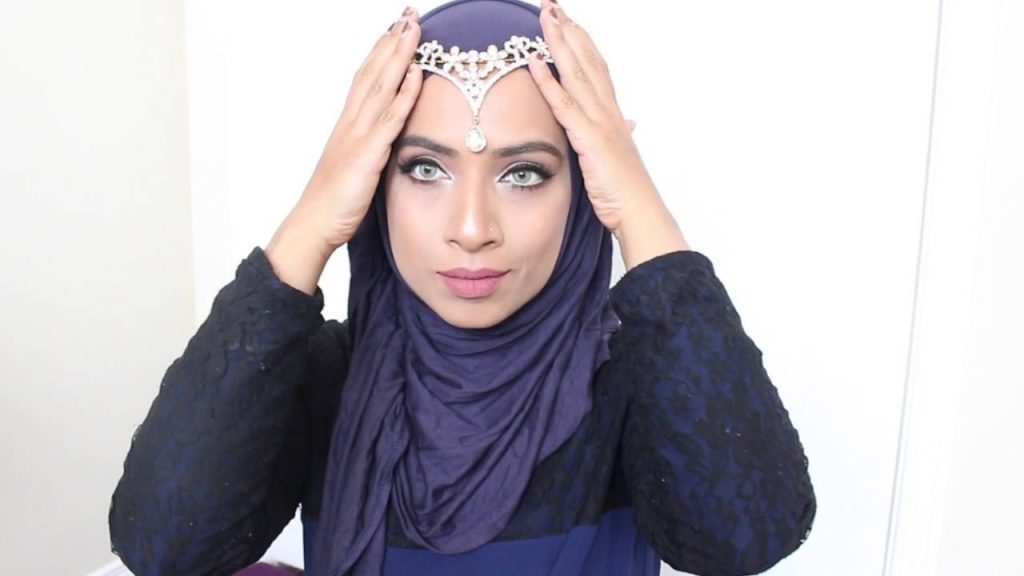 Saman Munir is a Canadian Hijabi beauty blogger, stylist, fitness advocate and model from Toronto. She has amassed over 250K avid followers on Instagram, who tune in to learn from her makeup and hijab tutorials. Through her videos, she has collaborated with more than 100 companies and renowned brands like TooFaced, Tarte Cosmetics, Mac Cosmetics, Estee Lauder, Cover Girl, and MakeupForever. She has also gotten the attention of media outlets like Fashion Magazine, Flare Magazine, PopSugar, Daily Mail UK and Yahoo.
This mother of three was formerly a quality control specialist at an automotive and aerospace company and quit her job after having her first child. Also a fitness advocate, she is a brand ambassador for UFC Mississauga Gym and Supplement Store Canada. Recently, she became an Under Armour Influencer with her new fitness channel. 
"My name is Saman Munir. I am a wife, a full-time mother of three and a devout Muslim. I am also a Canadian beauty blogger, Hijab stylist, and fitness enthusiast.
Last year, I decided to create a fitness page called @sfm_fitness. It was my husband's idea to post workout videos of us. Soon, I became the brand ambassador for Under Armour and the Supplement Superstore Canada. I have always been called a fashion blogger, beauty blogger, hijab stylist and a fashionista. Lately, I have been titled as a "beast Hijabi." I have traveled all over the world. Recently, I was invited to Trinidad and South Africa for fitness and hijab demos.
My relationship with hijabs goes back a long way. I started wearing them in 1999. No one forced me to wear them. I was 18 years old and only wore them because my sister wore them — she's a year older than me. I felt like I was obligated to wear them, so I put them on. After my sister got married, about a year later, I didn't feel comfortable wearing hijabs anymore. I felt it was not my decision to wear them in the first place, I was simply following the steps of my sister. I was disappointed in myself, but I knew that one day I would wear them again when I felt it was the right time.
In 2005, one day after my 24th birthday, I decided to go to work with my hijab on. There was no moment of epiphany for me – it was simply a decision that I decided to make and one that I was comfortable with. I got so many questions from my co-workers— I don't think anyone knew much about hijabs— so I had people asking me questions.
'Did you get married?'
'Is this a birthday thing you're doing?'
'Is it a cultural thing?'
They were curious. I told them it was part of my faith—that I should have been wearing it a long time ago, but now I felt ready to wear them again. Some of the questions were funny but most of the comments were supportive. Many people told me I looked more beautiful and more modest.
It was my first real experience learning how to respond to questions about my hijab styling—something that would come in handy a few years later when I started blogging.
I have always loved makeup. Growing up, I used to admire my mom as she carefully applied her makeup and experimented with different techniques. I wanted to explore with makeup, too. I used to buy makeup, but I didn't know how to put it on. I was curious as to how Muslim fashion bloggers applied makeup and styled their hijabs, so I began looking up videos on YouTube. It was 2007, and more people were starting to become interested in YouTube channels. That's where I found one hijab tutorial.
I remember watching this video of a beautiful Hijabi girl, wearing a hijab and giving a tutorial on how to put makeup on.  I was really inspired. I remember thinking,
"Whoa, she looks so good with her hijab and makeup on."
Through her channel, I found another Hijabi blogger who was selling hijabs and demonstrating how to style them through her social media channels. I bought a few hijabs from her shop and started styling them and tagging her. I got an amazing response, and people started asking me for tips on how to style a hijab.
I started my own YouTube channel in the spring of 2011. I wanted to show that a hijab doesn't have to be boring. It can be elegant and beautiful—still fashionable. There are so many ways to style hijabs, their fabrics, prints, and colours—each of which gives a whole different look.
My videos resonated well with people and my fan base began to grow; people couldn't get enough hijab-styling videos. Soon I got modeling opportunities. Companies began to send me hijabs to style in my videos, I got them from all over the world—the U.K., U.S., Japan, Australia, Turkey, even Saudi Arabia!
In 2013, Canada's FASHION Magazine contacted me for a photoshoot and a three-page feature. It was one of the biggest accomplishments of my career.  I always wanted to be in a magazine—but to do so in a way where I wasn't showing my body or my hair. I was modest. I wanted to show women that you can be fashionable, beautiful and covered."
-Saman Munir
Follow Saman on YouTube, Facebook, Twitter, and Instagram @makeuphijabs and @sfm_fitness. Check out her store here.
---
Do you know a Brown Girl who is awesome at what she does? Send an email telling us why at Trisha.Sakhuja@0mq.349.myftpupload.com.