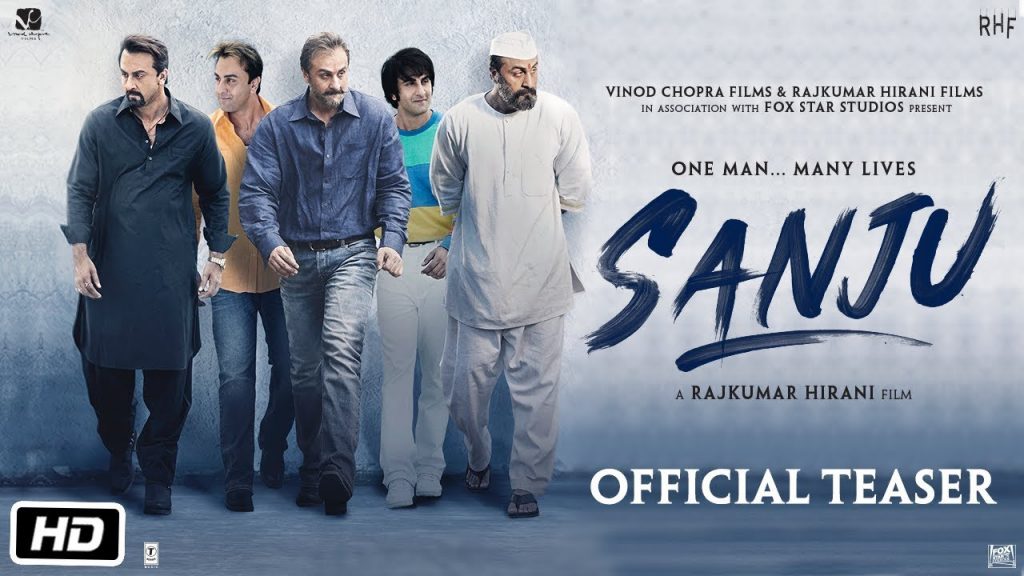 Yatri, kripaya dhyan de; passengers, please be advised. The Hot Mess Express known as "Sanju" is arriving at a platform near you on June 29th.
The trailer for the highly anticipated Sanjay Dutt biopic (why, though) has been making waves through the Bollysphere, and no one can stop raving about it.
"Ranbir Kapoor bears an eerie resemblance to Sanjay Dutt!"
True.
"Casting for real life Indian Cinema icons is on point!"
Less true.
"Rajkumar Hirani is the correct person to do this movie!"
False.
"Take a bow, this movie looks great!"
Meh. Jury's still out.
Ranbir Kapoor as Sanjay Dutt actually narrates the trailer, appearing as different versions of the titular character through time. This movie is purported to be 'based on' Dutt's life, and considering that Rajkumar Hirani is helming it and Vidhu Vinod Chopra is producing, the shiny gloss of favorable bias is sure to coat the whole business. (Reminder: The Sanju + Raju + Vinod trifecta most notably is responsible for the "Munna Bhai" franchise.)
The first half of the trailer is mainly exposition delivered in an upbeat, peppy tone. Young Sanju apparently did so many drugs that doctors predicted an early death, but he avoided that fate by getting fit. He spent time in windowless jail cells, hotel rooms that are all windows, rolled in money and begged for a bus ticket.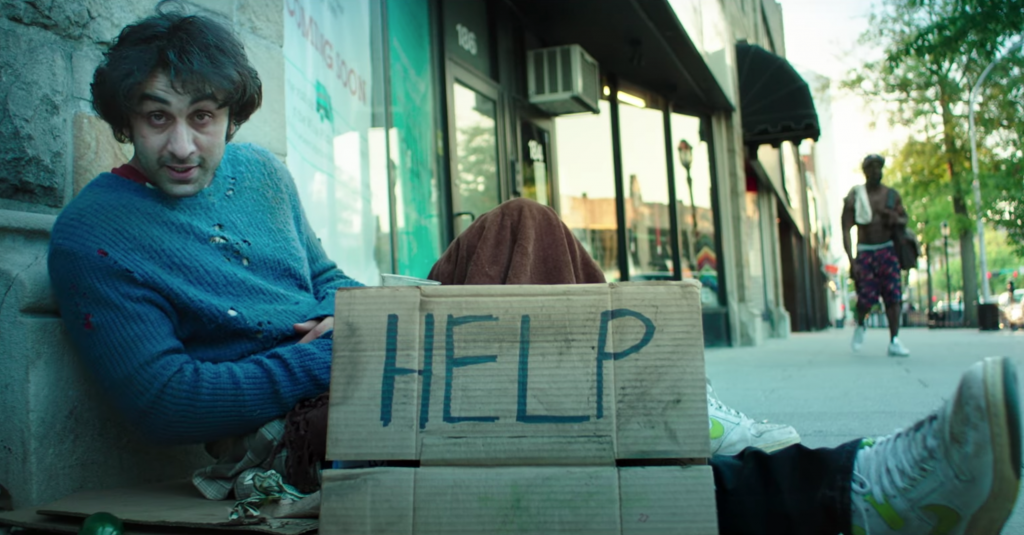 The tag line of the film is 'One man, many lives,' and no matter what other criticism I levy against "Sanju," it is evident that the audience will get to see every one of those lives in full color. Young Ranbir/Sanjay then introduces the montage that makes up the latter half of the trailer by advising the audience to put on their seat belts and prepare for bumpy weather. At this point, I'm just hoping this ham-handed metaphor for a turbulent life isn't an indication that the whole film is going to be one big melodramatic, badly-written cheese-fest.
Although I am looking forward to seeing if the stunt casting of various Indian cinema luminaries as other luminaries (example, Sonam Kapoor as Tina Munim) plays out, I am very reluctant to join in the raving. "Sanju" follows "M.S. Dhoni: The Untold Story" in the bizarre trend of biopics of living people, a trend that I am hoping does not take off.
I don't know if I'm going to be standing on the platform eagerly awaiting the arrival of the Hot Mess Express, but I do know that I will inevitably end up watching "Sanju" out of curiosity. Whether it turns out to be a fair assessment of the man or glorified sugar-coated fluff, however…only time will tell.