by Saumya Bhutani – Follow @SaumyaNotSonia
In the summer of 2006, when I was a measly, awkward thirteen-year-old, my mother informed me of two life-changing events. First, my grandparents would be moving in with us permanently. Second, because of their imminent move, it was finally time for us to engage in the holiest of activities that any South Asian immigrant could engage in: obtaining a subscription to a satellite television service that would provide us with Indian television channels.
For the next ten years of my life (and counting), this meant that the daily activities of our home would be conducted to the background noise of scheming saases (mothers-in-law) and distraught bahus (daughters-in-law), among other stars of the omnipresent Indian serials (soap operas). Every night was a battle for an attempt to gain control of the remote to avoid the paralytic, overdramatic facial expressions and flashy background music of these serials.
It was a dark time in my life.
However, in this dark time, there was one shining light (okay, well, two if you also count "Koffee with Karan"). This shining light was called "Sarabhai vs Sarabhai." For those unfamiliar (and I pity you unfortunate souls), "Sarabhai vs Sarabhai" is a comedy that follows the lives of the Sarabhais, an upper-class Mumbai family that often find themselves at odds with each other. Maya Sarabhai (played by Ratna Pathak Shah) views herself as a sophisticated woman in the crème de la crème of society. She constantly and indirectly derides and patronizes her daughter-in-law, Monisha, for being "middle-class" and "cheap." Thrown into this mix are the men of the Sarabhai family: Saahil, Monisha's husband who attempts to maintain the peace, Indravaadan (played by Satish Shah), Maya's husband, whose main goal is to mock his wife, and Rosesh, Maya's younger son, who plays the quintessential "mama's boy."
Originating in a time before parody was mainstream in Indian television, the series was ahead of the curve as it satirized elite, urbane Indian society, providing a flippant culture critique. The majority of its characters were hyperboles but their crazy antics originated in real and relatable class tension and societal hypocrisy. It took the mother-in-law-daughter-in-law dynamic that dominated the aforementioned serials and twisted it into something fun rather than melodramatic.
Beyond that, the show showed us that the imperfections and antagonism within families was normal and hilarious.
"Sarabhai vs Sarabhai" was a literal laugh-out-loud comedy and the only thing louder than my laughs were the zany sound effects.
You can imagine my great sadness and shock, then, when this gem of a series was so short-lived and forever disappeared from my life save for a few random episodes that are part of the programming on AirIndia flights—this is not a joke, I just watched a few on a flight back from India last month. Its loss made no sense. Why must all good things come to an end?
Lucky for fans, including myself, and those that have yet to experience the show's wonderfulness, the rising popularity of web series has given us a rebirth of "Sarabhai vs Sarabhai!" The series is set to return on Hotstar, the streaming platform of Star, the Indian media and entertainment conglomerate. (Side note: Hotstar also has all the original episodes available for streaming.)
Take a look at the first trailer below and tell us how excited you are for the return or to hop on the bandwagon for the first time!
---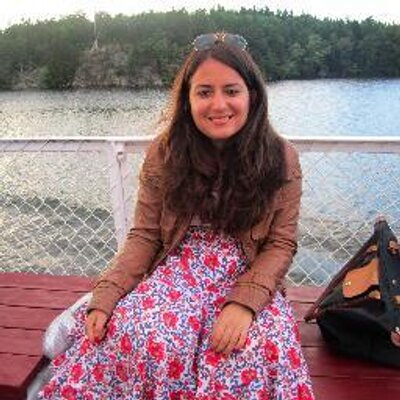 Saumya Bhutani is a graduate of Vassar College, where she majored in History and minored in Biology. She wrote her thesis on the relationship between beauty ideals and the changing roles of women in India in the late 1970s. Saumya is an aspiring physician but also considers herself a history aficionado and pop culture junkie.