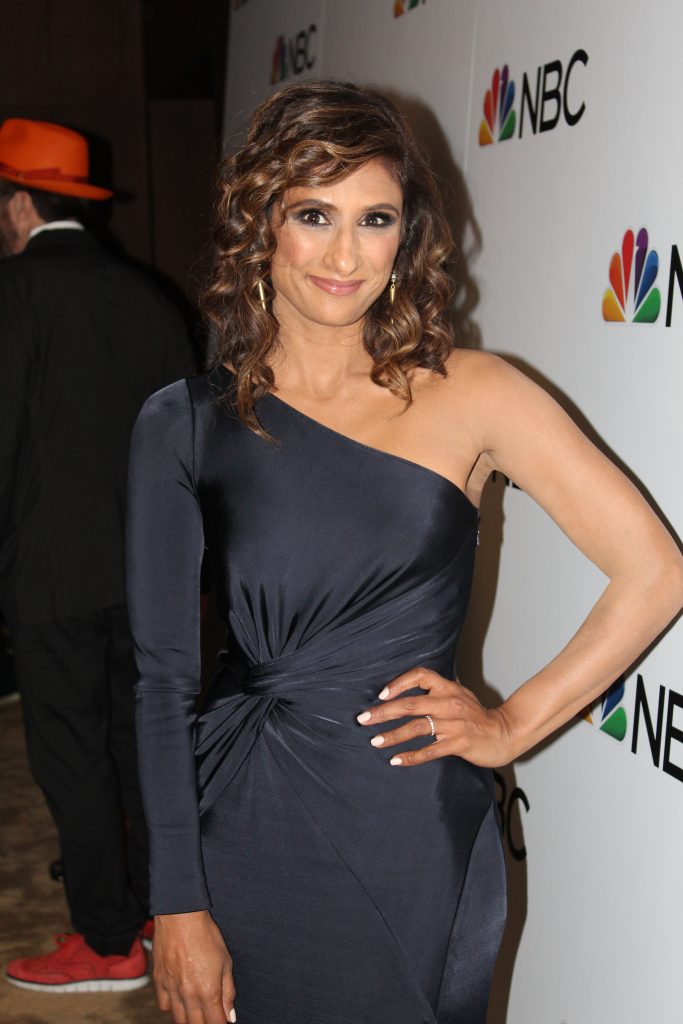 NBC hosted its fall premiere party on Thursday, Sept. 20 at the Four Seasons hotel in New York City, and Brown Girls Trisha Sakhuja-Walia and Kamini Ramdeen were in attendance to get all the details. This year's fall lineup includes returning favorites like "This is Us," "Will & Grace," "The Voice" and season 20 of "Law and Order: Special Victims Unit," but there are also some new additions and surprising schedule changes.
There's one show in particular that we are ecstatic about, called "I Feel Bad," starring Sarayu Blue who plays the quirky Emet. Emet is a multifaceted woman, just trying to be the perfect mom, boss, daughter, and friend. Emet truly reminds me of every modern South Asian woman. She's trying to be the best of all worlds, and she shows that it's okay to be a mess. I believe that message is much needed for many of the young women of my generation and even the women in generations that came before me. As a South Asian woman, I feel that we've always been conditioned to "be perfect." And Sarayu's character shows us that it's okay to not be just that.
But how did our favorite Miss Imperfect get to where she is now? Well, in her own words her journey has been "zig-zaggy." She decided at 15 that she wanted to be an actress, and she followed her dreams accordingly. She pursued her B.A. and minored in Spanish. After that, she came to L.A. and went to grad school. Many of us may think, "She's done what she's supposed to do, why haven't we seen her until just now?" And Sarayu served the tea. She said, "in all honesty, the work and opportunities just weren't always there."
View this post on Instagram
When asked what her favorite part about playing her character Emet was, Sarayu said (in true Brown Girl fashion, I believe) that she just loves how she's just so much a disaster and so blatantly human. Aseem Batra, creator of 'I Feel Bad' compares it to a cross between "I Love Lucy," "Everybody Loves Raymond," and "30 Rock." She said she loves the fact that she gets to see people being so human and experience the fun that comes with it.
However, in today's world none, or at the very least most of us have not been untouched by racism. When asked, Blue said, "Unfortunately, it's inevitable in the industry, but that the good news is that times are changing." She said, for the longest time racism, sexism, phobias were "just the way it is," it was something that we just kind of had to sit back and accept, but that now she's so thankful to see things changing. But what or who changed the playing field? What allowed a brown girl from Wisconsin to be able to be on one of the biggest TV networks? Sarayu thinks back to Sarita Choudhury on "Mississippi Masala" and countless other women, who she says really paved the way for women of today. She says she thinks it's more than just one woman that made this change happen, it's a movement that made it happen.
View this post on Instagram
That being said, Brown Girl wanted to know what Blue thinks the future is for South Asian Americans in the acting industry, and as many of us hope… Sarayu too, wants the number of "brown" people to continue to grow and expand.
Our dear Emet left us with one wonderful piece of advice. To a dreaming brown girl that had the same dreams and aspirations as her, she said to not listen to the outside voices, to go with your gut.
"There is no real formula, no real magic moment. There is only your own inner wisdom to get what you want out of your life."
And I believe Sarayu's advice applies to anyone. Too often, we listen too hard to other voices, and not hard enough to our own inner voice.
So here's to disasters, being ridiculous, and truly human. Tune in to watch Emet on NBC at 9:30/8:30c, and let's learn the art of "feeling bad" together!