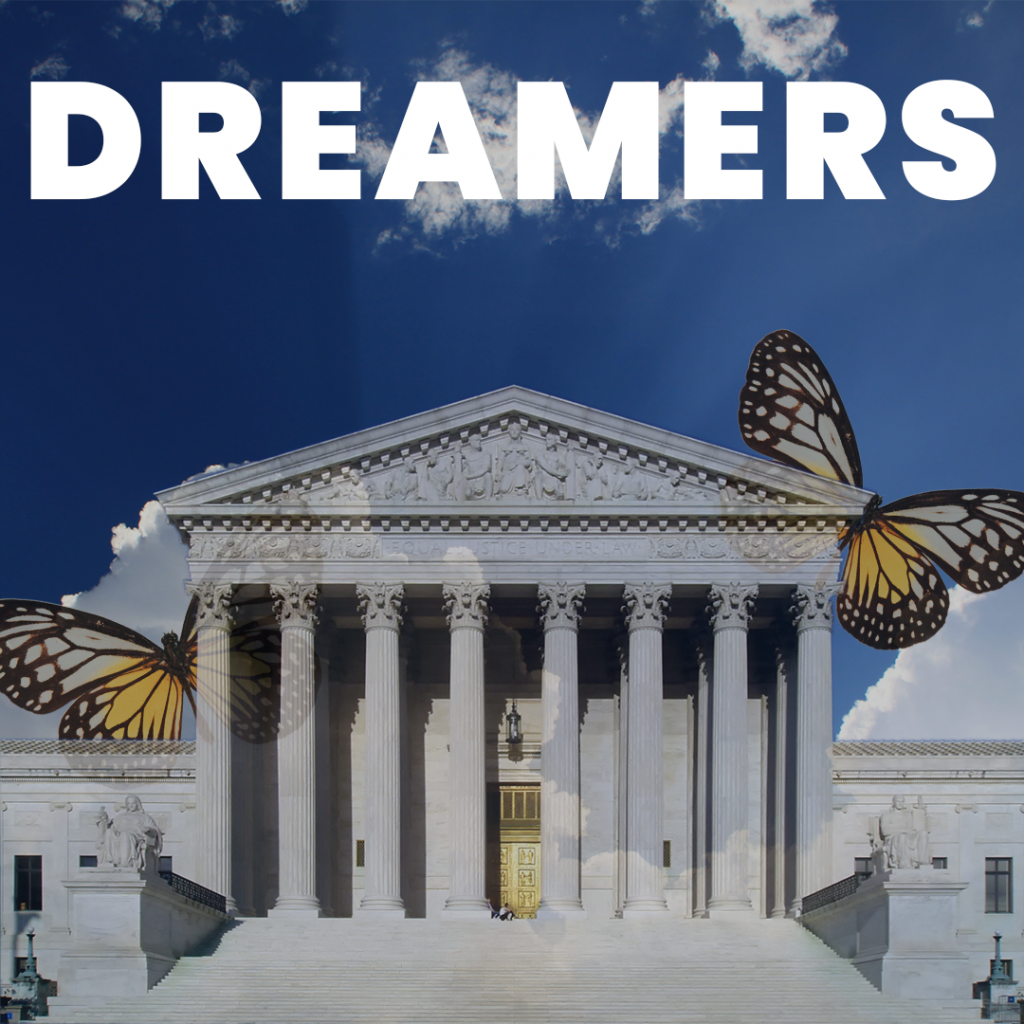 The Supreme Court of the United States (SCOTUS) rejected Donald Trump administration's attempt to dissolve the Deferred Action for Childhood Arrival (DACA), an Obama-era policy that protects approximately 700,000 undocumented young immigrants called "Dreamers," on Thursday, June 18.
DACA allows qualified undocumented individuals to avoid deportation and renew their Dreamer status for up to two years at a time. While the most notable drawback of DACA is the lack of a path to citizenship or permanent residence, this law also enables individuals to seek legal employment opportunities, drivers licenses, and in-state tuition for educational purposes.
This law aids Dreamers to become contributing members of society and obtain a better life and facilitate upward socioeconomic mobility for themselves and their loved ones without the constant fear of being deported. SCOTUS ruled in favor of Dreamers, by upholding all the protections provided by DACA in a 5-4 decision. Chief Justice John Roberts, on behalf of the court majority, announced that the Trump administration failed to provide adequate justification and follow the appropriate procedures to overturn the executive order signed by former President Barack Obama in 2012.
While this is a monumental victory for all the recipients of DACA, experts point out that this victory could be short-lived as the chief justices never said that this law was constitutional. This lack of support for DACA on legal grounds means that if done correctly, the President has the legal authority to end the program in the foreseeable future.
This notion was echoed in President Donald Trump's speech in Tulsa, Oklahoma on Saturday night, when he stated: "we actually won [on DACA] yesterday because the court basically said, 'you won, but you have to come back and redo it."

Trump reaffirmed his efforts to uproot DACA when he said, "most people would say that we lost. We didn't lose. We are going to refile it."
The Supreme Court may have preserved DACA, but our work isn't done. Mitch McConnell must allow the Senate to vote on the American Dream and Promise Act—immediately.

— Kamala Harris (@SenKamalaHarris) June 23, 2020
Constitutionality aside, the social and economic ramifications that would result from discrediting DACA and deporting hundreds of thousands of people out of the U.S. will be devastating.
Since 2012, Dreamers similar to any other citizen of the U.S., have enrolled in graduate and undergraduate degrees, established businesses, started families, served in the military, and become vital players in several key industries.
According to the Center for Migration Studies, Dreamers make up a significant part of the essential workforce in our current Corona landscape. Reports show that 21,000 Dreamers are working in the transportation and warehousing industry; 32,000 are employed in retail trading, supermarkets, and pharmacies; 14,000 in the manufacturing sector and 13,000 in the waste management services. These numbers only depict a portion of professionals Dreamers encompass.
In addition, the rollback of DACA will also leave more than 27,000 Dreamers who are providing healthcare services on the front lines of the COVID crisis jobless, according to the American Medical Association (AMA). Such a move will significantly impact the healthcare efforts to deter the pandemic the country is currently facing.
Today, #SCOTUS will hear arguments on #DACA. Eliminating DACA would upend our immigration system and reverse progress toward increased health equity and physician diversity. Our health care workforce is bolstered by the 27,000+ providers with DACA status. https://t.co/vnUSge2eUq pic.twitter.com/rz5Bs8qBQY

— AMA (@AmerMedicalAssn) November 12, 2019
Revoking the status of Dreamers in the country affects not only individuals granted status under DACA but their families as well. Striping Dreamers of their status will result in more than 200,000 U.S. citizen children being separated from their Dreamer parents. At the same time, in terms of the economy, many business owners will lose the millions of dollars they invested in training and hiring Dreamers.
DACA recipients contribute $3.4 billion to the U.S. budget and $42 billion to the GDP annually, data from the American Action Forum found. Deporting all Dreamers would cost the U.S. between seven and $21 billion, shrink the GDP by 0.4 percent, and incur a $280 billion reduction in growth over the next 10 years. Deporting and taking away the protection of DACA recipients can indeed be devastating to the non-Dreamer population that has come to rely on the help and services of thousands of these individuals.
According to a study by the Pew Research Center, 74 percent of the U.S. population supports DACA and Dreamers, in addition to giving permanent legal status to immigrants who came to the U.S. illegally as children. In our current polarizing political landscape, DACA stands to be one of the few issues that both, the Democratic and Republican parties can support with a majority. The study found that 91 percent of Democrats and 54 percent of Republicans support legalizing Dreamers. Even with such overwhelming support, the future of the Dreamers remains uncertain if the Trump administration goes ahead with the refiling of the lawsuit against DACA.
Dreamers, directly and indirectly, affect the lives of millions of people in the U.S. The abolishment of DACA can lead to detrimental consequences in our near and distant futures. Outside of separating families and individuals from their homes eliminating DACA would take the U.S. back drastically in the wrong direction.