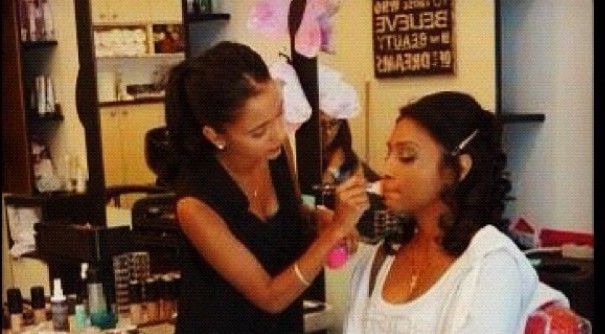 Meet Shafeena Khan,  a professional psychotherapist by day and makeup artist by night. Her passion for makeup gives her the power to use color and brushes to bring out the inner and outer beauty of a girl.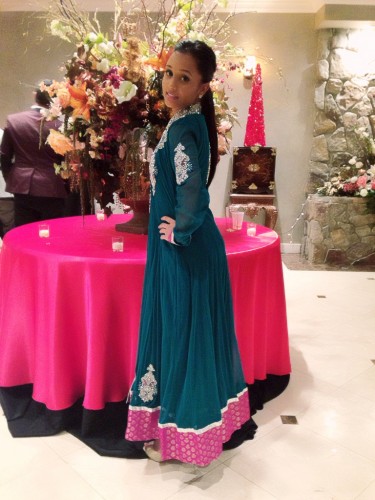 Khan grew up in Brooklyn, N.Y. She was born and raised there, way before the borough became a NETS-haven and exuded a ultra-urban-chic feel.
After leaving Brooklyn in the early 2000s, she relocated to Long Island, N.Y. That's where Khan discovered her creative passions through cosmetology, and through this trade she had the chance to blossom and conceive her career goals while growing a successful business.
While attending Lynbrook High School, Khan participated in the two-year cosmetology program, finishing with her New York State cosmetology license. Through these trade classes, she ignited an inner artistic passion, which led her to work in hair salons perfecting the art of her trade. While one talent was being perfected, she found that she had a natural knack for another.
"I had started college as a sociology major, but through working at the salon I realized that I loved talking to people. It led me to switch my major to psychology. I was intrigued about how the brain worked and eventually I went on to pursue my masters in mental health counseling, one definitely fueled the other," Khan said.

Dr. Wong from 'Law and Order SVU' was a good influence too," she added.
She left the hair salon after her junior year of college to pursue her side-hobby of makeup, the beginnings of what would one-day be ShafeenaKhan.com.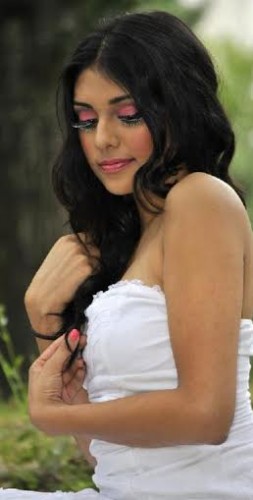 In the beginning of her passion-turned-job, Khan would do full-faced makeup for her family and friends, but decided to step into the arena of creating a full-fledged freelance business by creating her own website.
I was into web design and I put the site together myself. When it was completed, Google contacted me and asked to put me on the front page for makeup searches in my area," she said.
Since, the start of her freelance cosmetology business, Khan has seen great success.
"I was offered to do a photo shoot for 'Hot Bike Magazine,'  a motorcycle magazine. For that, I did the makeup for the models in Long Island and Suffolk County.  Another shoot I did was for promotions for a new clothing line by Somaya Jones.  I've also done my photo shoots for my website and portfolio."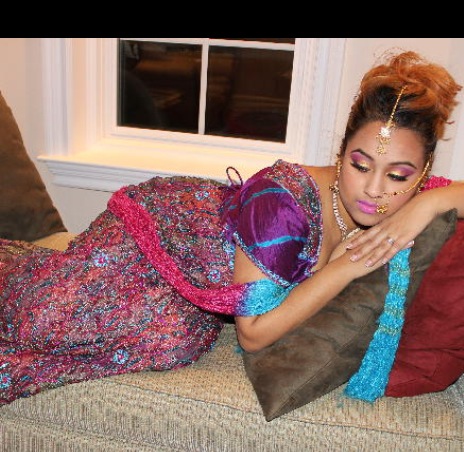 Khan is a seasoned cosmetologist with more than seven years of experience under her belt. She continues to be a jack-of-all-trades by pursuing her education of the latest trends on modern makeup, while counseling patients as a full-time career.
Makeup is part of my passion, in addition to what I do for my career. Doing someone's makeup is something like a therapy session. The difference is, with makeup the person physically looks good, just like they feel within. I'm able to get to know the person I'm working with and get a feel for their style and who they are," she said.
When hobby fuels passion, it can also fuel a career. We see that to be true after listening  to insight from Khan's life. She makes for an influential story for Brown Girls everywhere.
My advice for Brown Girls would be – if you have a hobby that you want to pursue, do it! Even if it takes longer than it's supposed to.  It too me a few months to put the website together, and it was a lot of hard work. No matter what you do, you will be busy, but if you have a passion for something you'll find the time to do it," she said.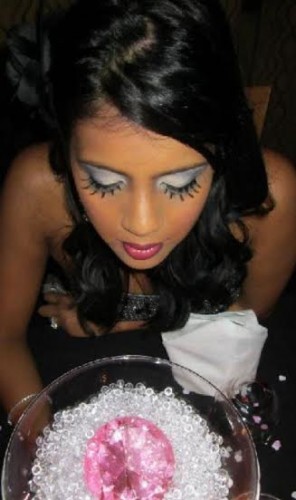 Thank you for sharing your passion with us and on behalf of BG, Happy Birthday Shafeena!
Be sure to check out Shafeena's portfolio , and follow her on Twitter and Instagram. Also, if you live in the New York/New Jersey area, contact her for all makeup inquiries!