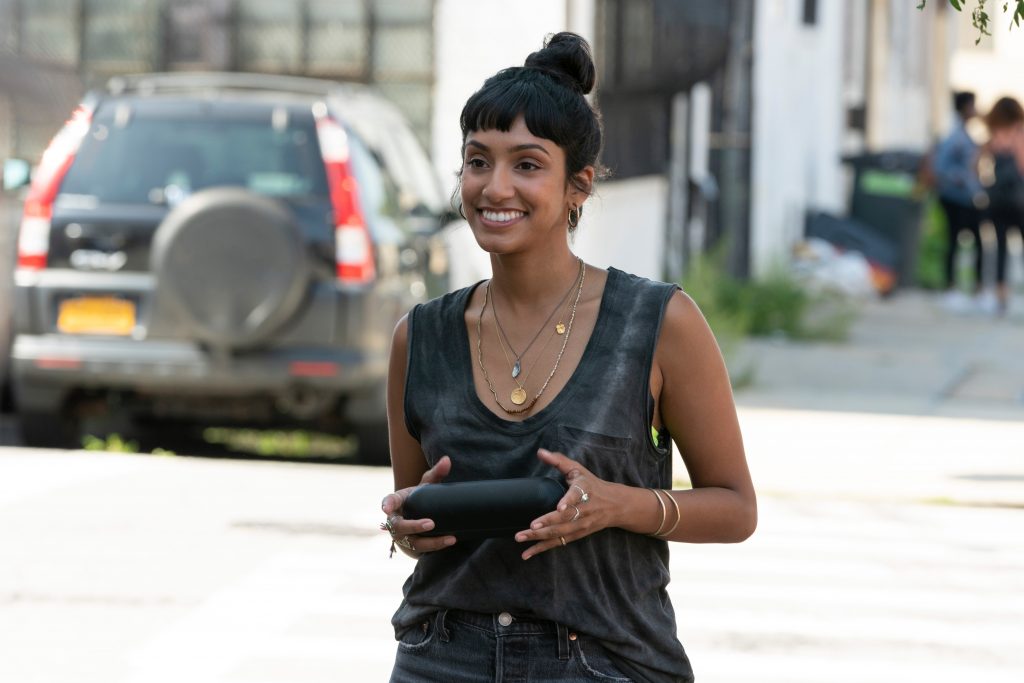 The new Apple TV series "Little Voice" is a heartwarming, special, and relatable journey for everyone following their dreams. Shalini Bathina plays Prisha, who is fearless, thoughtful, and has so much depth to her character.
Prisha is one of the first honest portrayals I've seen of a queer South Asian girl in her early 20's. Her storyline as a South Asian woman chasing her dreams and constantly struggling between the inner fight of family/tradition or happiness is refreshing to see. I got to interview Shalini Bathina about her character.
Shalini, off the bat, you are one of the first positive female South Asian LGBTQ characters I've seen in so long. What is that like for you?
"It was a dream to play this complex and beautiful role that I have rarely seen as a South Asian actor. The writers created an honest, deep, funny, and talented character. I'm so grateful to be a part of a show that highlights the intersection of South Asian culture with identity through the lens of a character's relationships in such an honest way. It makes for beautiful storytelling and I think that many people can relate to her! It may give a little insight for more conservative families, South Asian or not, on how difficult it can be for their loved ones who might be going through a similar experience.

We haven't seen this kind of story told in mainstream television, especially as one of the lead characters. So I knew how unique it would be. I also understood the responsibility of playing one of the first fully fleshed out South Asian LGBTQ+ characters on television, so I made sure to lean on my directors, costars, and the writing for guidance. I hope this leads to more stories like this because we haven't even scratched the surface of all the nuances of being South Asian and LGBTQ+. There are so many versions of this storyline and it's important that we keep telling them!"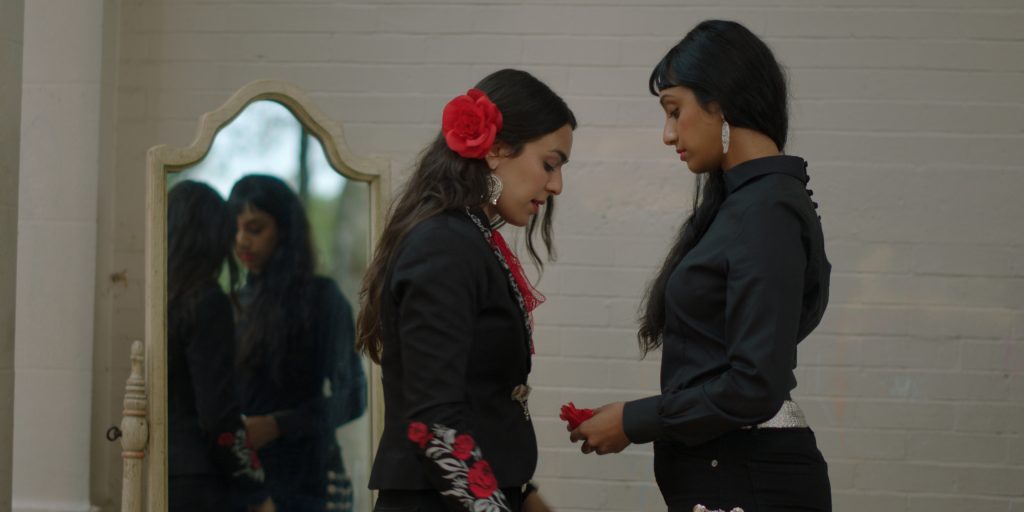 This is one of the rare shows where the majority of the cast is POC, what was that like?
"It was amazing. This is something that POC are so eager to see, especially artists. We've been pretty underrepresented, so to see shows making efforts to write and cast POC characters has been inspiring. Also, if we're telling a story set in New York, we need to have a cast that represents the city. That means a diverse cast in every possible way. Each person had specific experiences coming from different backgrounds, as actors and as people. It was great to share that with each other, celebrate that we were all in this together, and be a part of this incredible journey. We knew how special this cast was and what it meant for representation. This change in the industry is just the beginning and we still have a long way to go!"
What was the audition process like for you?
"I sent in a self-tape for my audition in December 2018, then I put it in the back of my mind, because I had to fly to India and get married! I got the callback and producers session the week I got back to LA, and they were all done over Skype. Within that week, I was being flown to New York for the test audition. It was such a blur. I remember meeting Sara Bareilles and Jessie Nelson at the test, having to play the guitar in front of Sara and sweating profusely, then telling her that I loved her, and then running out of the room. At one point, they even asked me to dance. So I was pulling out all the cards! It was such a crazy experience and I loved every minute of it."
You worked with Sara Bareilles; how exciting was that?
"It was beyond exciting. I've been a fan of Sara's since high school, so meeting her was quite nerve-wracking. She is such an extraordinary artist: so effortless, experienced, and honest. Considering who she is and what she's done her whole life, I was truly intimidated and in awe of her. But, she is an incredibly kind, wise, and warm human being, and you realize how comfortable she can make you feel after spending a little time with her. She's the best."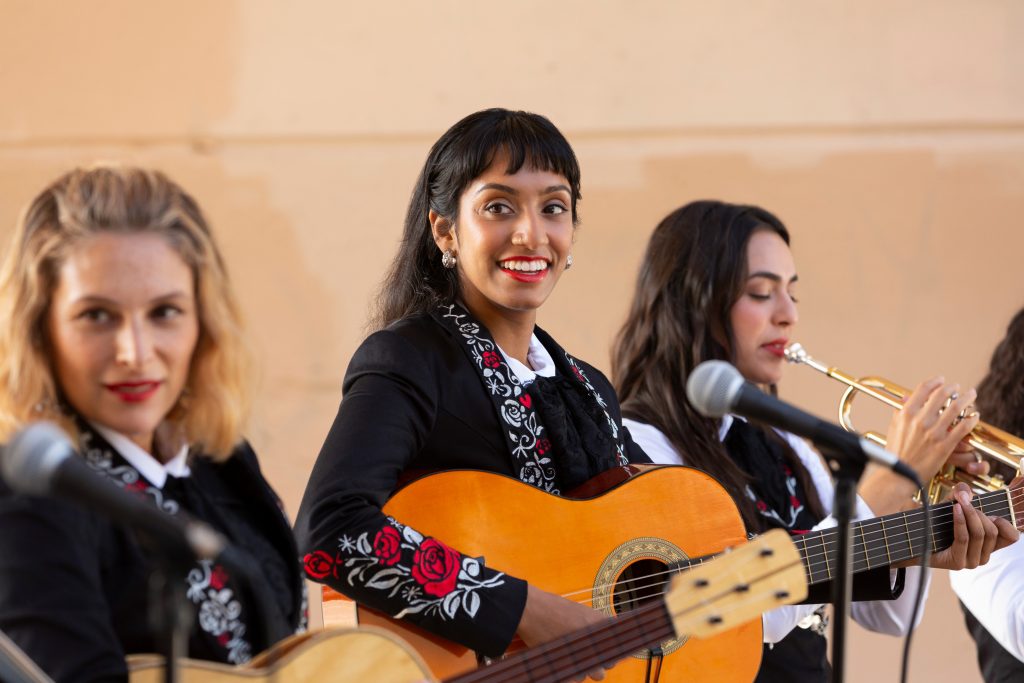 When did you start performing/acting? What did your parents think of it?
"I was always a very expressive and emotional kid and pretty much served as the entertainer of my family from the age of two. But, I would say my "formal" training started when I began learning Kuchipudi, an Indian classical dance form, at the age of 5. A prominent part of the dance form includes storytelling and acting, something I absolutely adored. So I was kind of hooked on playing characters and performing at a young age. When I joined theatre in 8th grade, it was a no-brainer. I very distinctly remember my first theatre class and even my first acting performance and thinking, oh my god, I love this and I don't think I can ever go back. And here we are now.

With my parents, it was definitely a journey. They were pretty traditional, but they encouraged the arts at a young age because they both absolutely love it, whether it's music, dance, films, etc. They wanted my siblings and me to have that in our lives, but obviously just as extracurriculars. Theatre and dance became such an integral part of my life and I began to imagine a world where I could study and pursue this as a career, especially after I got into USC for theatre. My parents understood that this path brought me immense joy and gave me a sense of purpose, so they were willing to let me try it with their full support, and possibly hoping that I would choose a few backup plans. There were many conversations, planting seeds, and reaching certain goals that convinced them that this could be a possibility. But they really put a lot of trust in me, my hard work and dedication, and each milestone assuaged them. Now, they are my literal number one fans. I honestly would not be here without their support."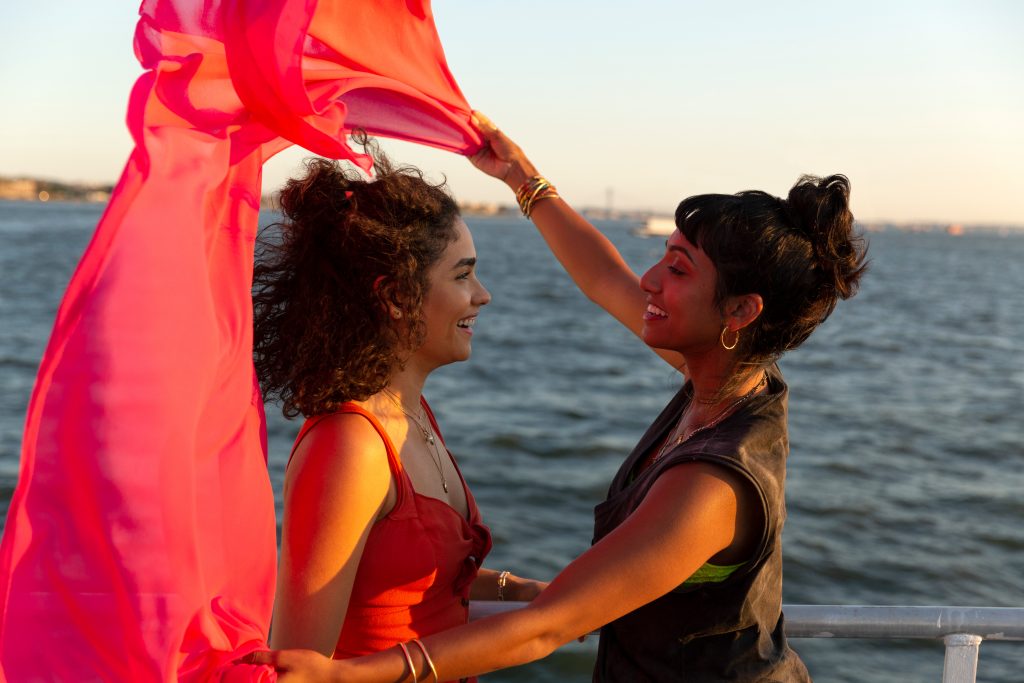 You're also a mental health advocate. Can you tell me more about Dil to Dil?
"Yes! Mental health has always been important to me and I realized how much we don't prioritize it in South Asian communities. It's something I've been working on for myself the past few years and I wanted to see how I could be a part of a community that brings awareness to this topic. I found Dil to Dil this past year and I was very excited about the work they have done. They're like Humans of New York except with the narrative of people of South Asian descent who want to share their mental health stories, have mental health conditions, or live with loved ones that have mental health conditions, through Instagram takeovers, lives and posts.

The goal is to create a community where we normalize talking about something that's been so heavily stigmatized. They want to give a platform and provide a sense of community where people can be open and vulnerable, be heard, and have that unconditional support and love from us and people all over the world. This can be so incredibly healing for many of these amazing souls. Dil to Dil considers themselves a storytelling platform, not an advice-giving platform, but they do work with other mental health organizations so they can connect people with the necessary and appropriate resources. I work as a volunteer behind the scenes to be a guide and a source of support for those who are sharing because it can be a pretty vulnerable experience! It's an absolutely wonderful organization and I'm so proud to be a part of it!"
What advice do you have to young South Asian girls who want to be in the industry?
"I think everyone has their own path, but a couple of universal things I keep at the forefront of my mind. First, know exactly why you want to pursue this career and fight for that dream. You have to love it, so if you love something else more, do that instead. It's a very unpredictable and difficult industry, to say the least, so having the determination and will to get through it in a healthy way is incredibly important. Second, you need a support system. Whether it's family, friends, or peers, it's so important to have your people around you, to champion you, push you, and support you. Don't ever be afraid to ask for help! And third, train hard! Work on your craft, educate yourself, create your own material, be curious, and pay attention to the world around you because it'll only make you a better actor and human!"
What are you doing to keep yourself busy during quarantine?
"It's been up and down, but trying to keep a schedule, stick with a routine, and stay creative. I've been spending a lot of quality time with my husband, playing the guitar, watching movies, being excited/panicking about the show, and reading! I also just started working on my own productions with my dance partner, Shivani Thakkar, in collaboration with A Noise Within Theatre. One of the projects we're working on is creating a dance theatre show merging Indian classical dance and western classical theatre, so I'm very excited about that!"
Catch Shalini Bathina in the first season of "Little Voice," now streaming on Apple TV+. Crossing my fingers the show gets a second season!