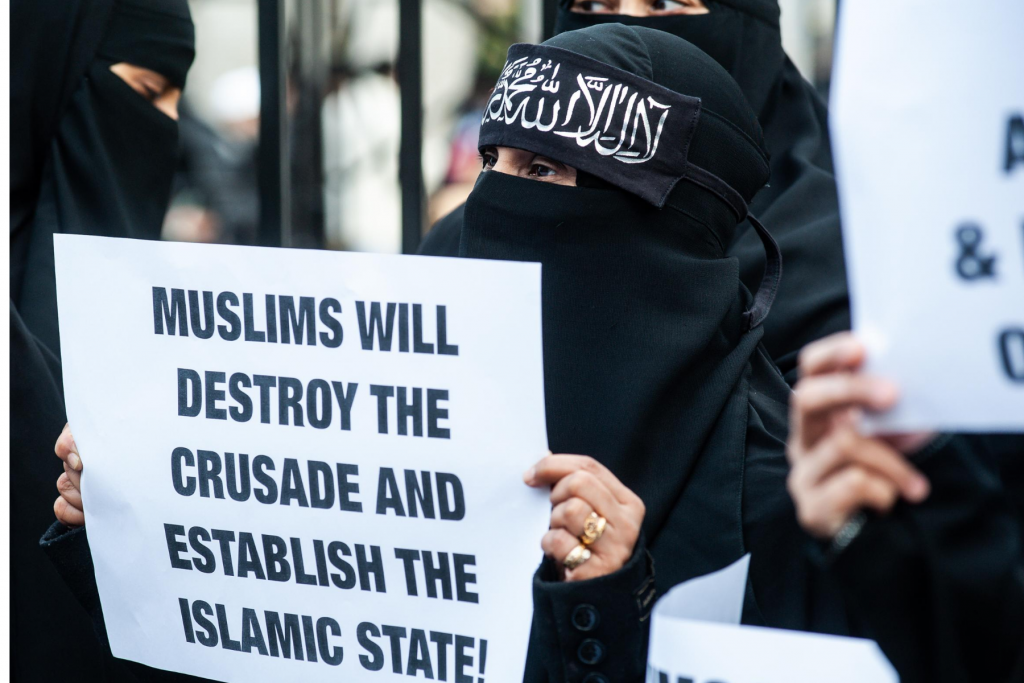 The U.K.'s highest court is to consider whether Shamima Begum, the London schoolgirl, who fled to join Islamic State in 2015 and later had her citizenship revoked, should be allowed back into the UK to challenge this decision.
Twenty-year-old Begum escaped to Syria as a teenager and lived under Islamic State rule for more than three years. She hit headlines in February 2019, when she was found, nine months pregnant, in a Syrian refugee camp. That child died shortly after being born — she had already lost two children previously. A month later, then Home Secretary Sajid Javid revoked her U.K. citizenship, on the grounds of 'national security.'
At the end of July 2020, Court of Appeal Judges ruled that Begum should be allowed to return and that it was "the only way in which she can have a fair and effective appeal." The government has been given permission to take the case to the Supreme Court, meaning Begum's return has been put on hold citing "significant national security concerns."
When it was announced that Begum would be returning for her trial, there was a natural division. Some felt the decision was ludicrous and posed a threat to citizens; others were surprised yet felt it only right that she has a chance to fight for her citizenship.
Begum's story has been a controversial one and reveals an unfair double standard Muslim women face. On the one hand, those who veil themselves are regarded as oppressed, forced to shield themselves in a patriarchal culture, with no real autonomy. However, that narrative has quickly taken a 180-degree turn in the case of Begum, who was in complete control of her actions and mindset when she decided to leave her Bethnal Green home to join the so-called Islamic State.
The mainstream media narrative has made no real attempt to examine the possibility that Begum was groomed and manipulated for a number of reasons. All too often we link grooming to sexual exploitation but this isn't the only form of manipulation and coercion victims encounter. Emotional abuse is also a common form of grooming and could very well be at the root of what led Begum and her two friends to leave Bethnal Green in 2015. However, the outcome of this form of grooming differs greatly from what we saw with the Rochdale and Rotherham cases. Considering grooming and child abuse in Begum's case would mean humanising her and developing empathy for someone already villainised by media and government.
While Begum claimed last year in an interview that she was "just a housewife," and there has yet to be evidence of her physically committing violent crimes, the government continues to push the narrative of her being a security risk if she were to return to the UK.
Speculations over the legality of the government's actions were raised, as revoking Begum's citizenship would render her stateless. In this Free Movement article, according to the Citizenship Act 1951, "a person born after the commencement of this Act shall be a citizen of Bangladesh by descent if his father or mother is a citizen of Bangladesh at the time of her birth." Home Office expert Dr. Haque pointed to this act, adding,
Until the age of 21, therefore, a Bangladeshi citizen continues to remain a citizen alongside being a foreign citizen.
The move by Javid was met with outrage and sparked a debate about international laws and the legality of the U.K. government's decision. While there may be loopholes being used, it doesn't take away from an emerging trend it has developed in relinquishing their responsibility to its own citizens.
Jack Letts left his Oxfordshire home six years ago to join Islamic State and had his citizenship stripped. The government were able to revoke his citizenship on the basis of him having dual British-Canadian nationality. The Canadian government didn't hold back in accusing the UK of "offloading its responsibilities."
In the last seven years, 900 citizens have left the UK to join Islamic State. That's a worrying number and while the answer may be to prohibit their entry back, there should be a closer look at the negligence and failures of this government, which is resulting in the successful radicalisation and recruitment of British citizens. There's also a need to look at how grooming methods are used away from sexual exploitation – in this case, terrorism. The act of a terrorist attack is deplorable, but should we hold that same sentiment when a 15-year-old girl has been intercepted on the Internet and promised a life that doesn't exist in a war zone?
Ethnic communities have long been scapegoats and felt as though they don't entirely belong. The Windrush Scandal sent ripples into the Black community when British nationals were deported back to the Caribbean, BAME communities have been blamed for further spread of Coronavirus and would the Grenfell tragedy have even happened if the tower block was located in a wealthier part of the city, with an affluent white population?
This only creates a further divide between the government and ethnic minority communities who are always plastered as 'the face of diversity' when the country is ready to boast about their melting pot of cultures. But what happens when individuals like Begum are victims of dangerous groups? Where is the unified community the U.K. prides itself on? Where is the empathy for the loved ones of those that are radicalised?
Letts' parents have been trying to seek counseling support but cannot do so privately because of the Prevent Duty. John Letts, Jack's father, was told by NHS psychiatrists in his home city of Oxford that "they might be required to pass on information to the police under their Prevent Duty obligations."
Letts' parents had sent money to their son, believing he was in trouble and was convicted on terrorism charges over a £233 payment with a 15-month suspended sentence.
Whether the government likes it or not, they do have a responsibility to their citizens both here in the United Kingdom and abroad, and Begum is no exception. A fair trial doesn't necessarily mean she will walk away innocent, free to live her life back in Bethnal Green. But with the lengths the government are going to, in order to avoid her returning, citing security issues which they can surely manage and also demonising her — one can only wonder if her innocence is exactly what they're afraid of.