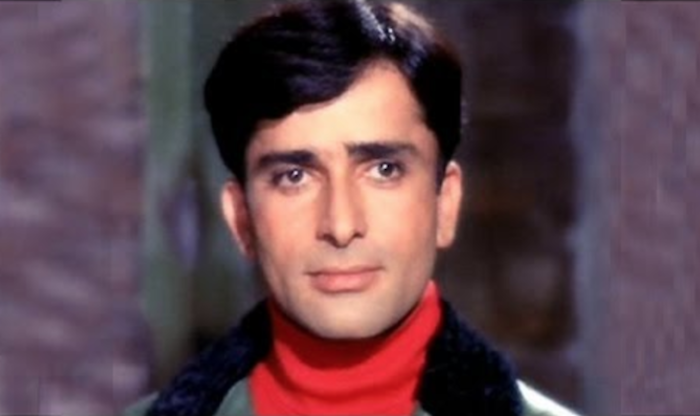 by Priyanka Gulati – Follow @Gulate
Understated, charming and gorgeous, Shashi Kapoor remains on of the finest actors to have graced the silver screen of Bollywood. His career spanned three decades, beginning in the early 60s and dwindling down in the late 80s. Kapoor died earlier today at the Kokilaben Dhirubhai Ambani Hospital in Mumbai.
RIP #ShashiKapoor : Bollywood's ultimate charmer fades into the stars pic.twitter.com/xXk9NFZLSm

— Business Standard (@bsindia) December 4, 2017
A thespian at heart, Shashi Kapoor began his career in his father's Shakespearean theatre troupe and graduated to cinema where he would eventually star in over a 100 films as a lead protagonist. He appeared in several British and American films as well, cementing his role as a pivotal figure in the global lexicon of Hindi Cinema.
Nephew, actor Randhir Kapoor, confirmed this in a statement to the Press Trust of India:
"Yes he has passed away. He had kidney problem since several years. He was on dialysis for several years. The funeral will be held on Tuesday morning"
Often termed the "handsomest star," Shashi Kapoor amassed a large fanbase. He was an actor, a humanitarian, a father and a friend who is mourned by the industry and public alike.
In tribute, join us as we count down the Top 15 Shashi Kapoor songs that will live on in our memory.
15. Kabhie Kabhie – 'Kabhie Kabhie' (1976)
This bittersweet number perfectly exemplifies the besotted looks that left all of Kapoor's fans head over heels for his curls and his smiles.
14. Keh Doon Tummhein – 'Deewar' (1975)
Not only did this evergreen Yash Chopra film leave us with the iconic "mere paas maa hain" dialogue it also gave us this playful number between Shashi Kapoor and Neetu Singh.
13. Dil Mein Ek Jaan – 'Benazir' (1964)
Fair warning, watching this all the way through may cause you to fall in love with Shashi Kapoor all over again. Black and white Sashi Kapoor has his own, unparalleled charm.
12. Mohobbat Bade Kaam Ki Cheez Hai – 'Trishul' (1978)
This sweet 70s number captures the feeling of the era and Shashi Kapoor's ability to woo his lady love with style.
11. Na Na Karte Pyar Tumhin Se – 'Jab Jab Phool Khile' (1965)
Little needs to be said of this evergreen tune, other than the fact that 60's Shashi lives on in our hearts.
10. Sa Re Ga Ma Pa – 'Abhinetri' (1970)
This might not be the first song that comes to mind when you think Shashi Kapoor, but it remains to this day one of my favorite songs- and features a great bit of Kapoor's comedic timing.

9. Yun Rootho Na Haseena Meri – 'Neend Hamari Khwab Tumhare' (1966)
Mohammed Rafi and Shashi Kapoor come together to create this beautifully romantic melody, giving us more of the romantic side of Kapoor so many love and remember.
8. Aye Yaar Sun Yaari Teri – 'Suhaag' (1979)
What better way to say goodbye, than through an ode to the greatest bromance Bollywood has seen?
7. Tum Bin Jaoon Kahan – 'Pyar Ka Mausam' (1969)
This sweet, slower number showcases where Shashi Kapoor has always shined- in his romantic, forlorn expressions.
6. Tera Mujhse Hai Pehle Ka Naata Koi – 'Aa Gale Lag Jaa' (1973)
Although it is young Master Tito who steals the show of this track, please give it a watch for young Shashi Kapoor interacting with a small child- guaranteed feels !
5. Satyam Shivam Sundaram – 'Satyam Shivam Sundaram' (1978)
Iconic film, Iconic song, Iconic Shashi Kapoor entranced by Zeenat Aman's lovely voice.
4. Raat Baki – 'Namak Halaal' (1982)
Parveen Babi stars in this sultry evergreen number, but star duo Amitabh Bachchan and Shashi Kapoor are not far behind in their stellar expressions!
3.  Bekhudi Mein Sanam – 'Haseena Maan Jayegi' (1968)
Lata Mangeshkar, mountains, thanda thanda mausam and Shashi Kapoor in a sweater romancing Babita, what more does a girl need?
2. Likhe Jo Khat Tujhe- 'Kanyadaan' (1968)
This song is the absolute definition of evergreen, and I promise it will make you smile today.
1.O Meri Sharmilee – 'Sharmilee' (1971)
Personally, I don't think anything needs to be said about this track. It's my favorite Shashi Kapoor song of all time.
---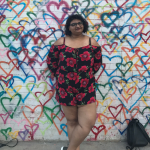 Priyanka Gulati is a writer, Bollywood fanatic and hazelnut coffee lover. When she's not swiping the burgundy lipsticks at Sephora she can be found starting unnecessary fights on Twitter. Follow her @gulattee.