The struggle for love in commercial Bollywood cinema has evolved from generation to generation, with one theme continually reinforced: conventional happiness. We've been raised to think that success is more than one degree on the wall, that marriage completes a woman (pause for laughter), that love is between a man and a woman, and that mental health is an "excuse." These are just some of the South Asian stigmas that hold us back from discovering who we really are. Director Shelly Chopra Dhar challenges the definition of love and happiness in her debut film "Ek Ladki Ko Dekha Toh Aisa Laga."
The film tells the story of a young Punjabi girl whose traditional family is quick to marry her off to a young man while she harbors a secret: She's in love with another woman. I had the opportunity to speak with Shelly Chopra Dhar about her film and how the boxes we've forced ourselves to tick on the checklist to happiness ultimately only hurt us.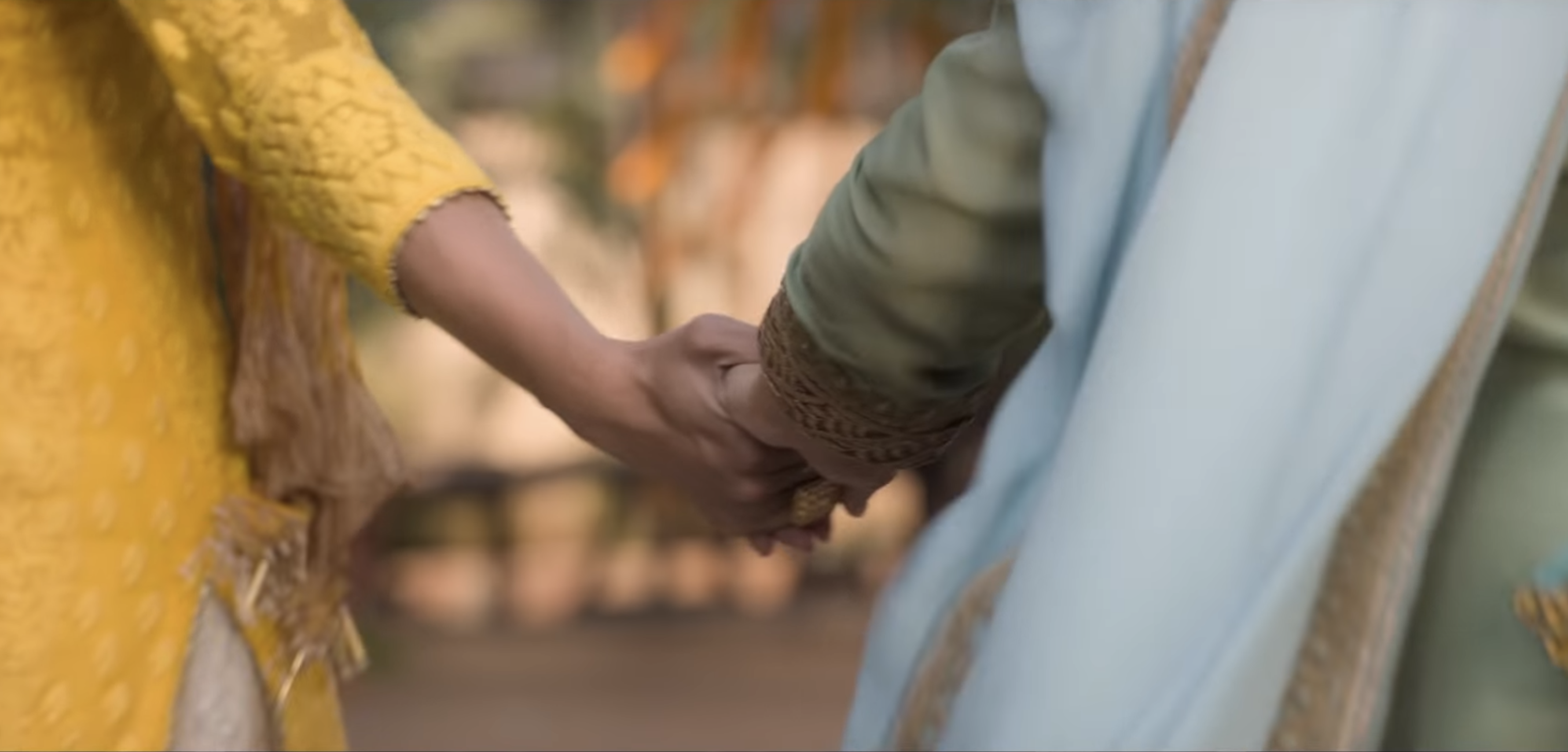 How did you get into storytelling and filmmaking?
Shelly Chopra Dhar: I got into directing because I started helping him [Vidhu Vinod Chopra — Shelly's brother and a very prominent Bollywood producer] on his feature 'Broken Horses' many years ago. I started on the administrative side in the beginning, but when the project was on hiatus, I went back to Michigan. By then, my kids had just started middle school and suddenly I had found myself with so much time in the day that I decided to learn about films. I joined film school in Michigan and did my due diligence like anybody else. Even though I was the oldest student in my class, I felt very encouraged by my school and state.
Did age ever feel like an issue?
Shelly Chopra Dhar: People used to ask me 'Well, how do you feel being the oldest person in this class? Do you feel out of place?' I'd answer that I don't, but if anyone has a problem, then it's their problem. Why should people feel intimidated by age when it truly is just a number? It only matters how you feel.

Did you know I have a problem with mirrors? I went on a hike one time, a 10-day trek, and for those 10 days that I was in the mountains, you of course don't have a phone and of course don't have a mirror, and I actually didn't see myself for 10 whole days. I cannot even tell you the type of freedom I felt. When you don't see yourself and when you're not passing around a bloody mirror all the time, you're not worried about how you look. It's only about how you're feeling.
https://www.instagram.com/p/BtD8DI3HEON/
As Shelly told me this story, I couldn't help but retrace my steps just moments before hopping on the phone with her. I was passing a glass door and admittedly checked myself out before answering her call… Yikes, she may be onto something here.
Shelly Chopra Dhar: We just need to start worrying about how we feel and stop worrying about how we look. So that's the camp I belong in. I focus on what I feel and I do what I feel like.
Why did you choose to tell this particular story?
Shelly Chopra Dhar: I wanted people to change their perspective. I wanted to write a story about breaking paradigms; not just one paradigm, MULTIPLE paradigms. This film is not just about same sex love. It's also about a 60-year-old man following his dream of becoming a chef in a culture where cooking is considered emasculating. It's about a 50-year-old woman who put her dreams of being an actress on pause but is now trying again.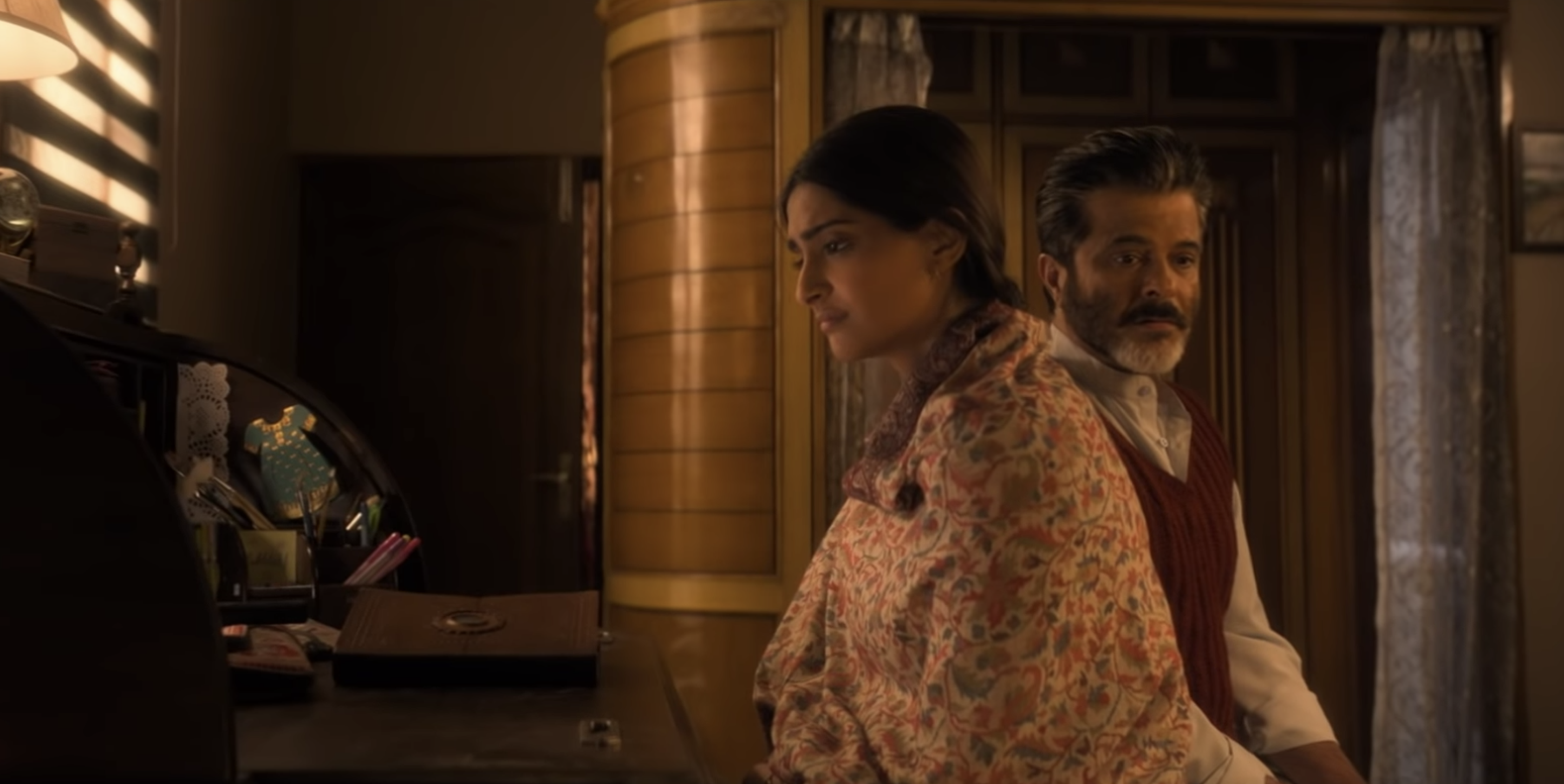 As the director, and one of the voices in telling this story, how will you know that you've accomplished what you set out to do?
Shelly Chopra Dhar: First of all, critics are giving it good reviews so far and because these are gurus of cinema, this definitely validates.

Second, I'm touching lives. There was a girl who told me that she had not spoken to her mother in three years, and that she asked her mother to do her a favor and watch the film. And while I hope the film will change her mother's perspective, regardless, the existence of the film is putting them back in touch with each other. These are the kids who are using this film to come out to their parents.

These are the things that I find so gratifying. That I'm able to HELP people. In my mind, if I can even help a handful of people around the world, then I have won; all the people who have contributed to this film have won.
Is there one piece of advice you'd like to give girls who struggle to find their voice, or acceptance in their homes and lives?
Shelly Chopra Dhar: I would tell them two things: First, there is no substitute for hard work. And second, you need to have true belief in whatever it is that you want to achieve. You have to think through it carefully and find your passion. You can never be intimidated by what other people will say. And family is very important and we need to get them to a place where they understand even if it takes a long time.
We at Brown Girl Magazine hope "Ek Ladki Ko Dekha Toh Aisa Laga" expands the definition of love and companionship. We hope "Ek Ladki Ko Dekha Toh Aisa Laga" reminds many South Asian societies that family should be built on unconditional acceptance. We hope "Ek Ladki Ko Dekha Toh Aisa Laga" helps those who are struggling with accepting their own truth and any loved ones in their lives that struggle with this truth because we cannot expect society to accept what we ourselves cannot.