An eclectic blend of Chinese, Malaysian, Indian and English cultures and one of the wealthiest cities in Southeast Asia—there's no place in the world quite like Singapore.
I was lucky enough to visit Singapore just a few months after the blockbuster movie "Crazy Rich Asians" was released and explore some of the locations where the film was shot! It was even better than I imagined it. Honestly, as breathtaking as the scenes in the movie are, they definitely do not do Singapore's beauty enough justice.
While I was only in Singapore for four days, I was able to explore quite a bit during my time there.
With that said, here are all of my favorite spots in Singapore!
1. Supertree Grove at Gardens by the Bay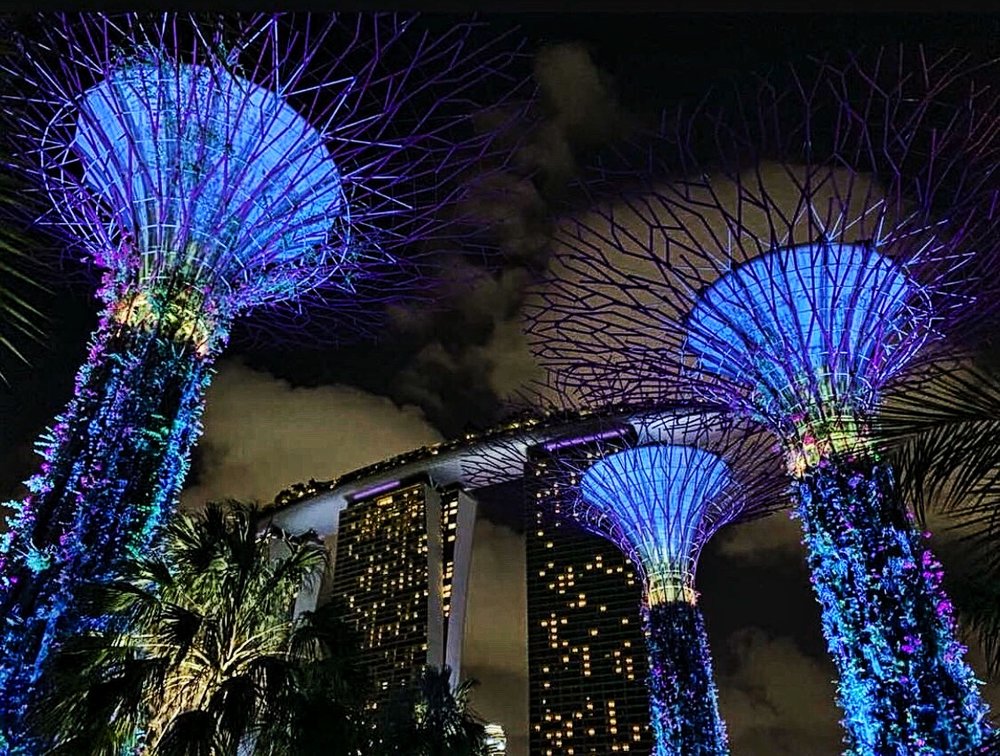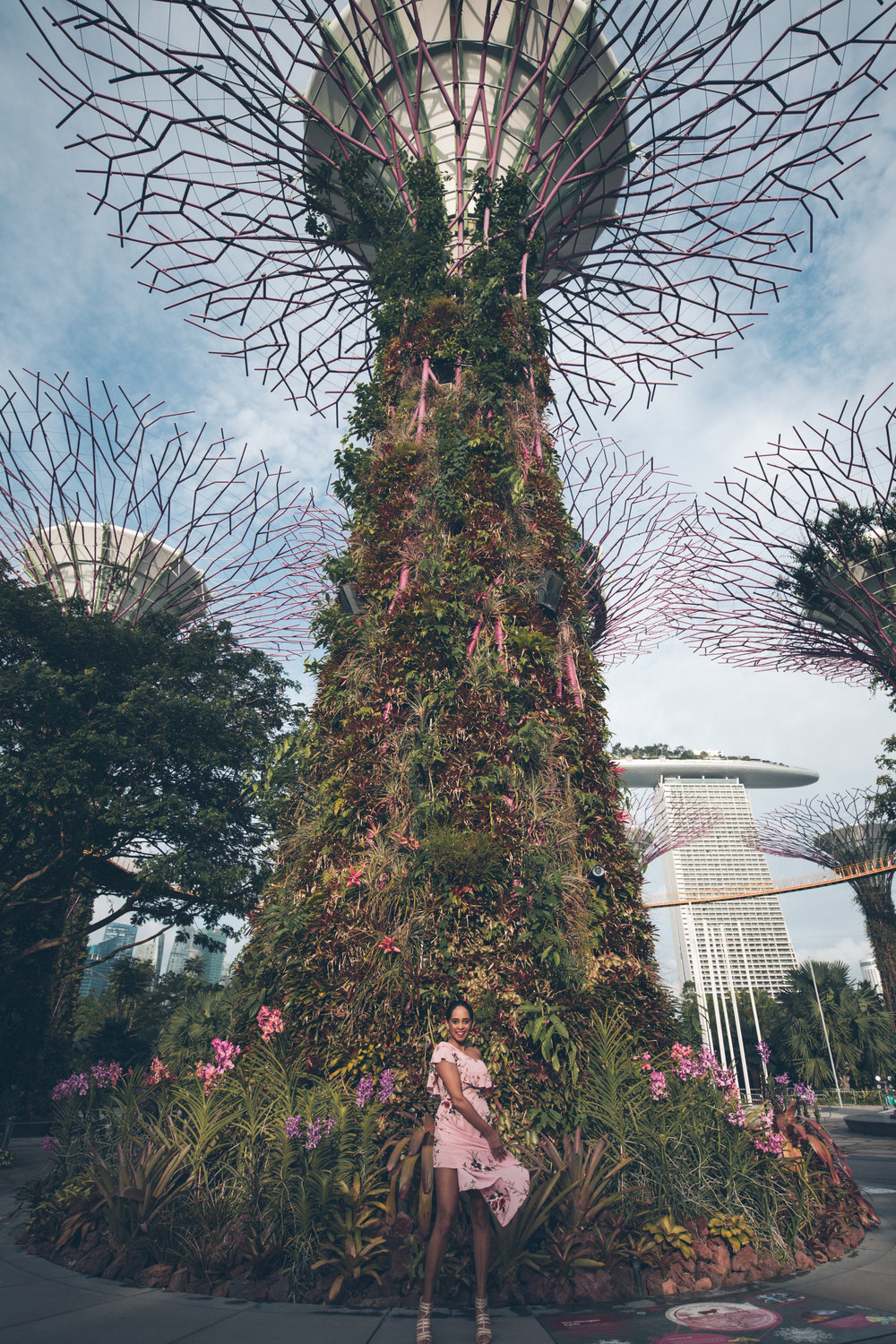 One of Singapore's most iconic landmarks, it's no surprise the Supertree Grove at Gardens by the Bay tops almost every Singapore guide. The surreal futuristic green oasis in the heart of the city will make you feel like you just stepped into an "Avatar" movie. The Supertree Grove consists of 18 "supertrees" that actually act like vertical gardens that supplement lush tropical greenery. Unlike anything you've ever seen before, the massive tree-like structures are so high-tech, they actually function like real trees that can absorb and store water, photosynthesize, and support other green life. I also highly recommend stopping by at night to see the supertrees lit up in stunning colors—you'll honestly have SUCH a hard time remembering you aren't actually in an "Avatar" movie. This is also where the larger-than-life reception scenes were shot in "Crazy Rich Asians." I'm sure all of us South Asians dream of wedding settings like this one too, right?
2. Cloud Forest at Gardens by the Bay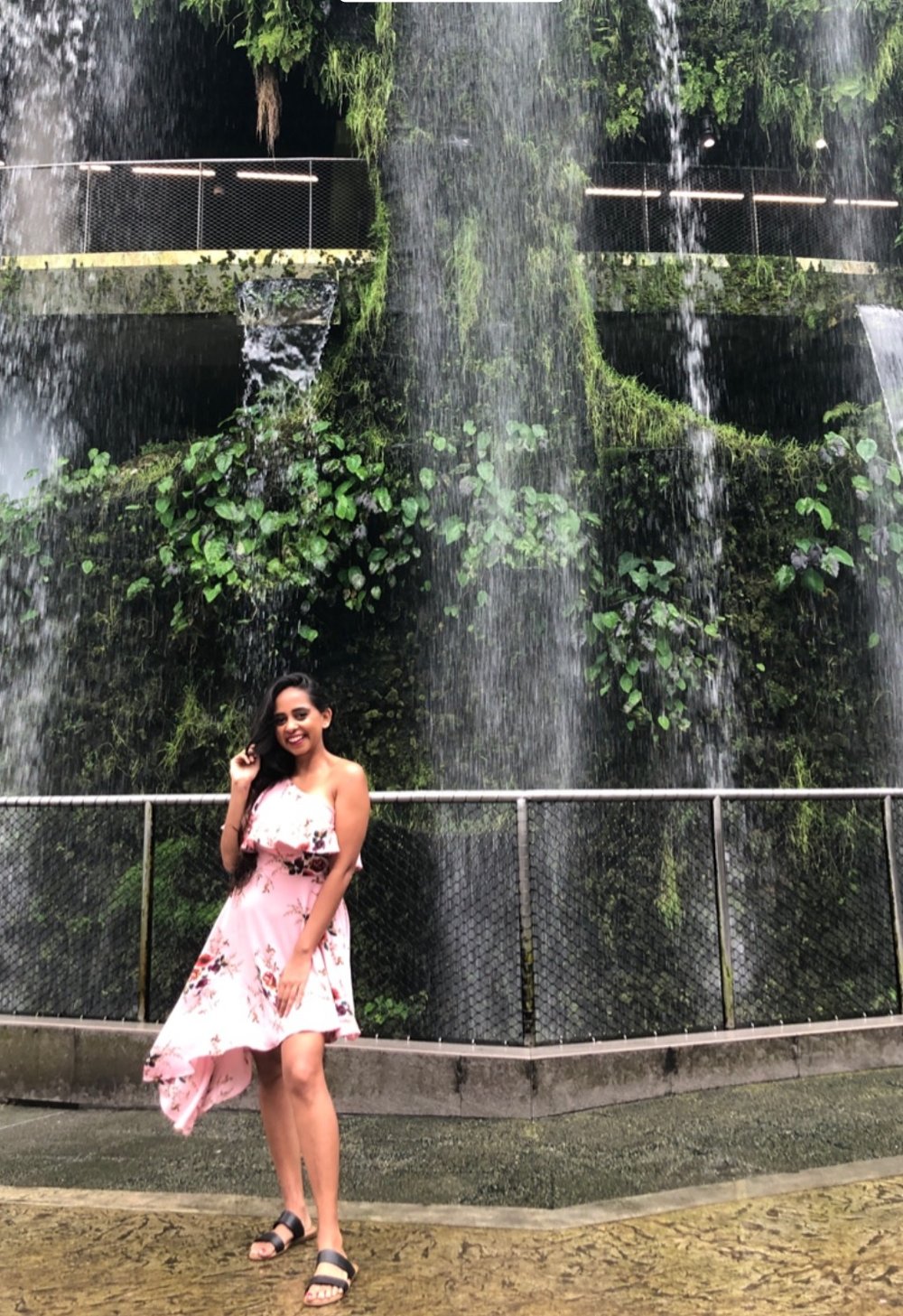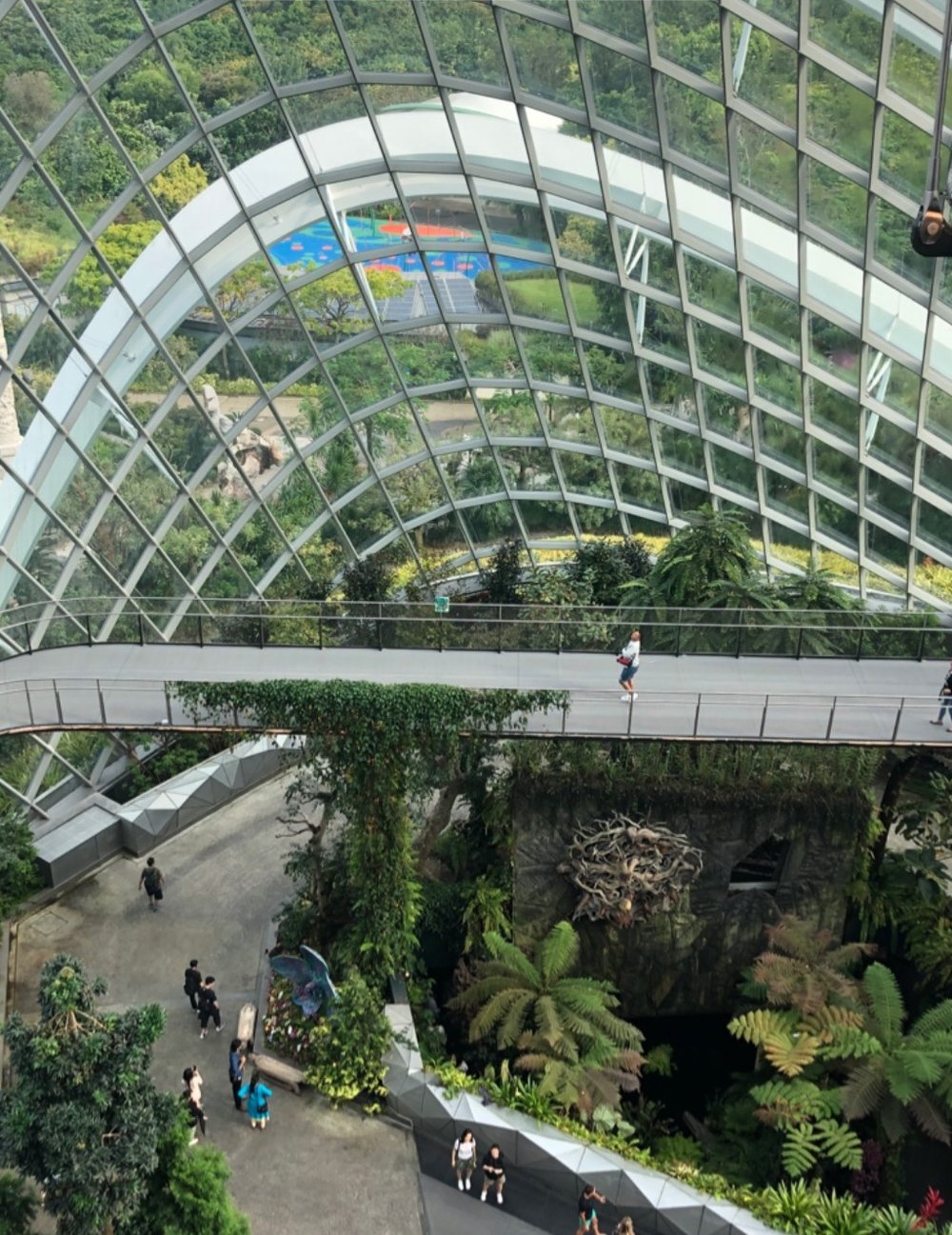 The Cloud Forest boasts the world's largest indoor waterfall and is home to some of the lush greenery found in the tropical mountain region. As you walk through the Cloud Forest, you'll learn about our planet's ecosystem, the environmental crises we face and how Singapore—true to its nickname as the "Garden City"—is actively working towards becoming the world's greenest city.
3. Marina Bay Sands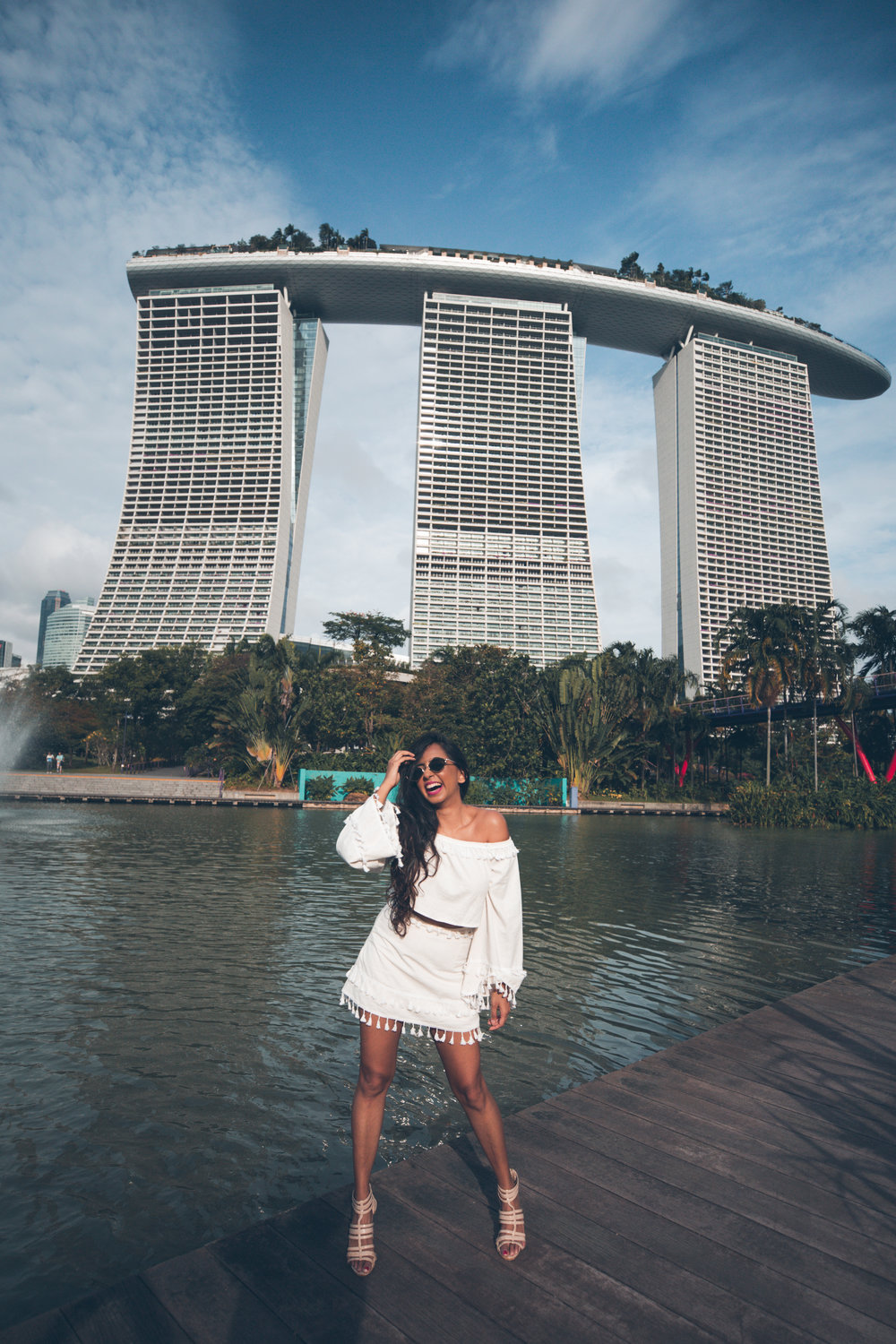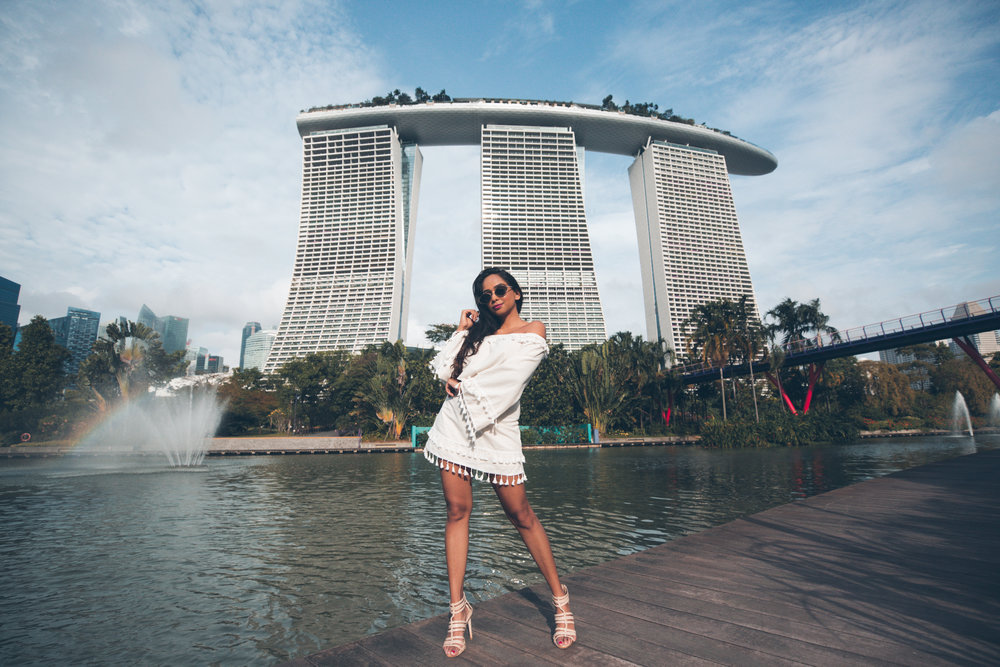 Marina Bay Sands is Singapore's most popular hotel. Most well-known for housing the world's largest infinity pool, do not leave Singapore without visiting this spectacular place. While you can only visit the infinity pool if you are a hotel guest, there's plenty more you can do here. As you can see, it has three towers and each one has its own rooftop bar that you can visit.
The rooftop bars in the Marina Bay Sands Hotel are Spago, Ce La Vi, and Lavo. I checked out all three and loved them all! Spago has an amazing breakfast buffet (but definitely on the pricier side), amazing cocktails and high-end bar food. I highly recommend having a 3-course lunch at Lavo if you're in the area!
Marina Bay Sands also has a casino, shopping mall, and several incredible restaurants to check out.
4. Newton Hawker Center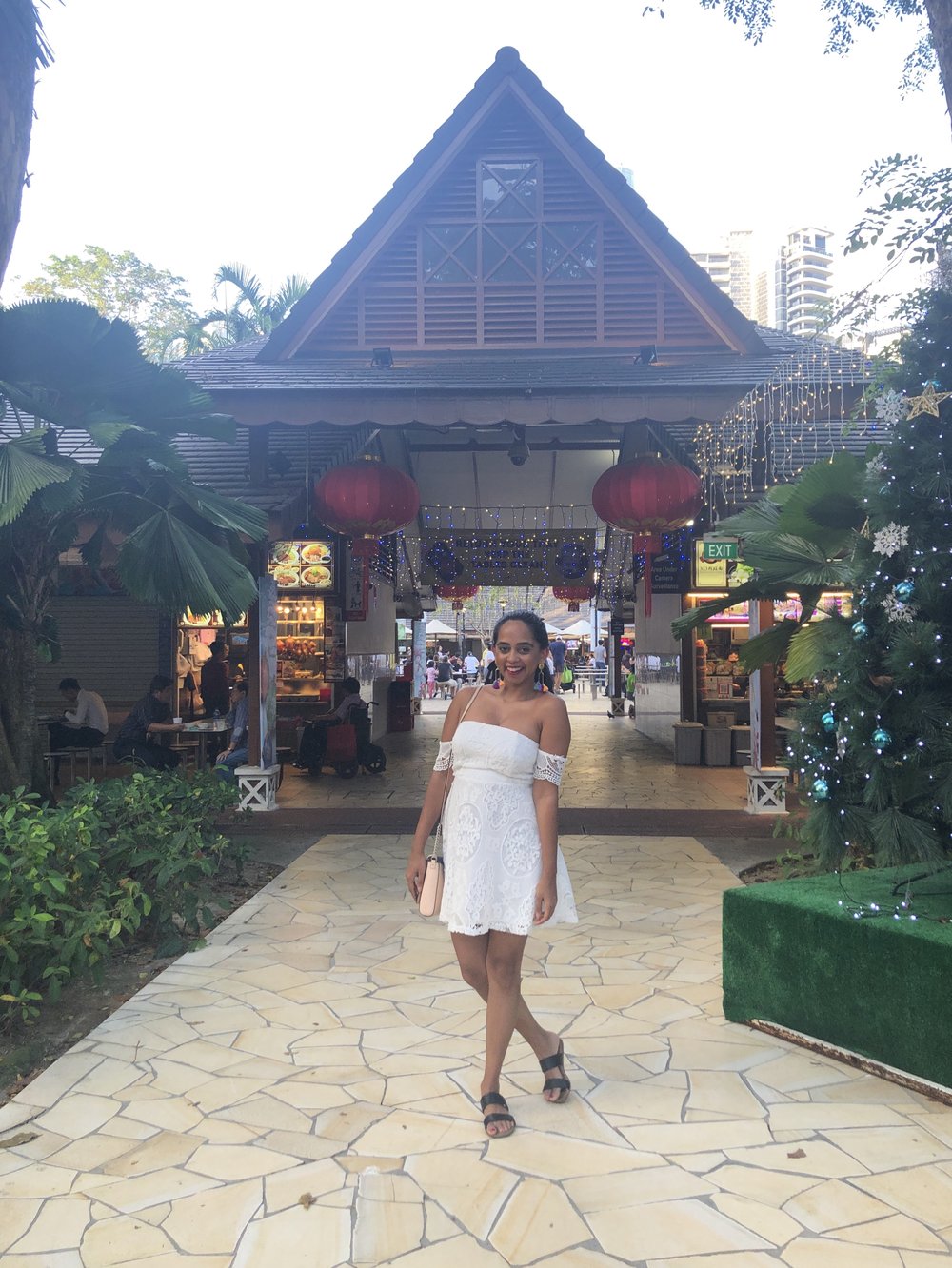 Singapore's hawkers are a MUST when you're in the Garden City. Newton Hawker Center is Singapore's most famous hawker center, and of course also of "Crazy Rich Asians" fame, but there are definitely cheaper hawker centers to visit if you're looking to save some money!
So, what is a hawker center? Well, it's basically street food paradise. It's a bustling market filled with numerous food stalls and hawkers offering local cuisines. But, as I mentioned earlier, Singapore is a blend of Indian, Chinese, Malaysian and British cultures, so you'll definitely be seeing influences from all four cultures at the hawker center. You can find spicy biryani, laksa, noodles, satay, and so much more!
Pro-tip: Go with a group, separate, let everyone buy 1-2 dishes, grab a table and enjoy your food family style so everyone can try a bit of all the delicious food the hawker center has to offer!
5. Merlion Park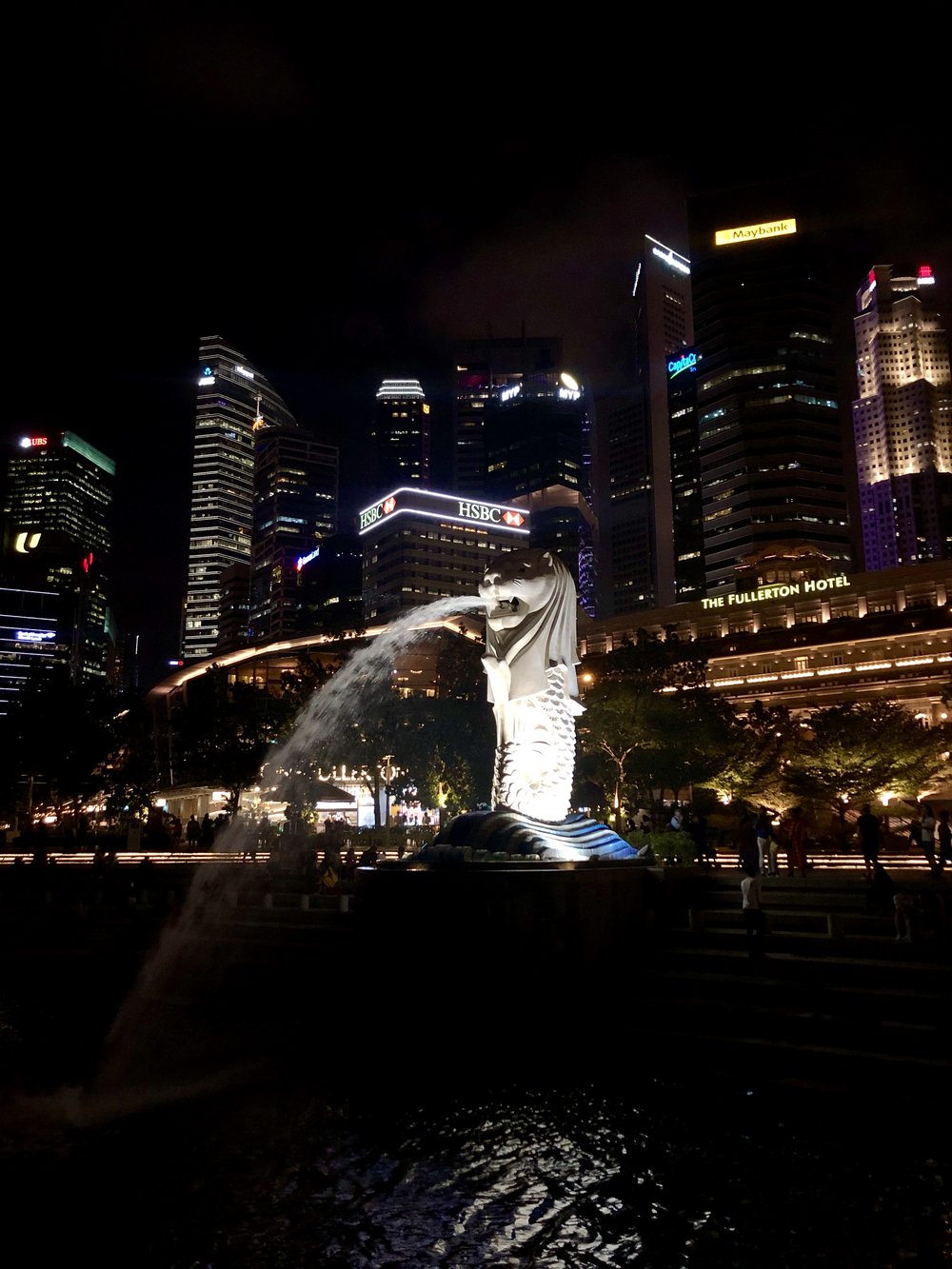 The mythical Merlion—half fish, half lion—is the national mascot and icon of Singapore. You can find the Merlion statue at the waterfront Merlion Park, a very popular tourist attraction.
6. Little India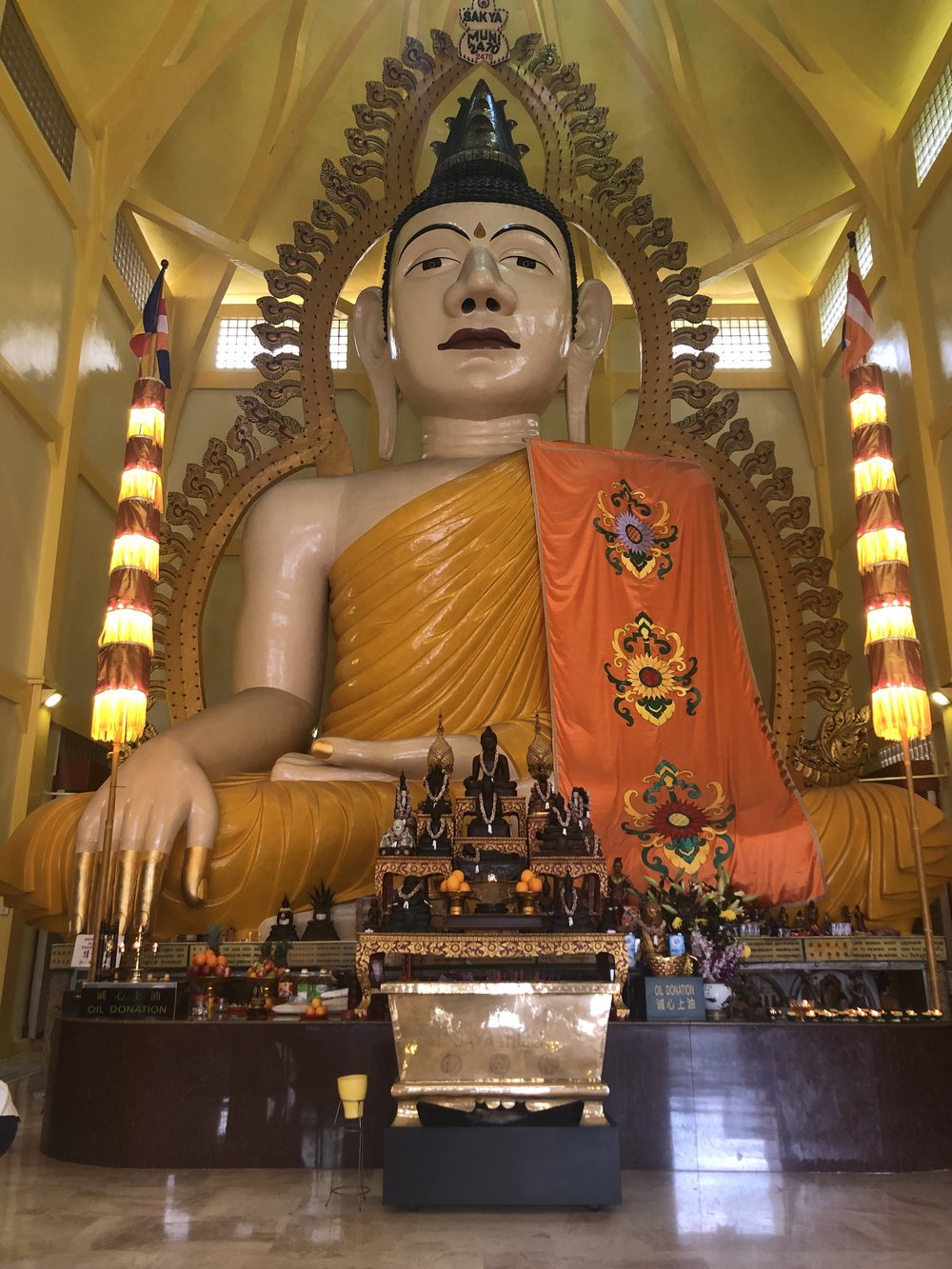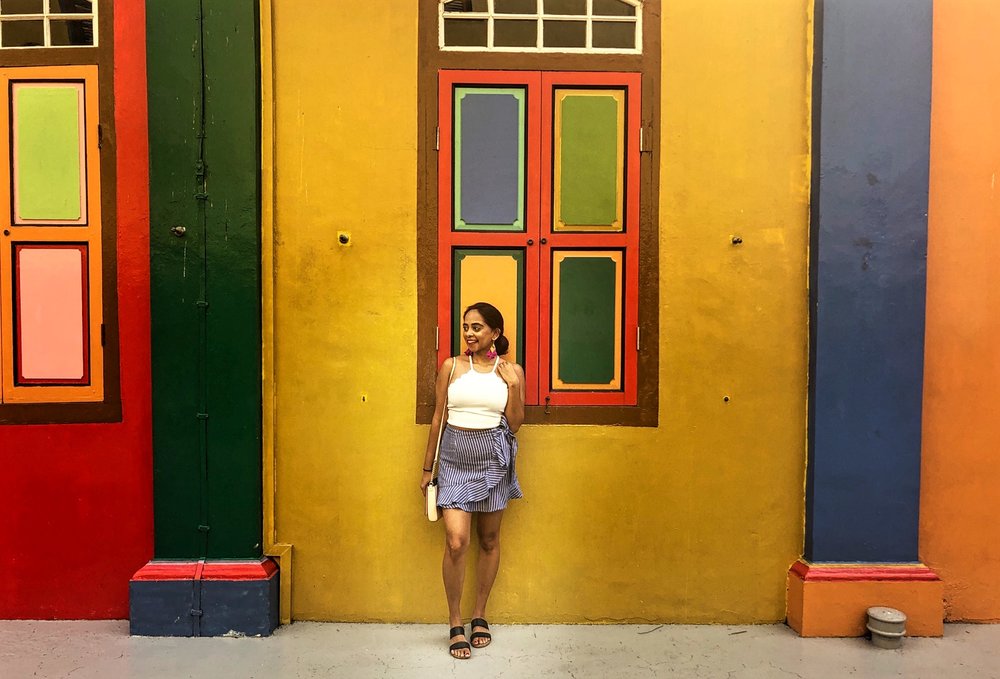 Naturally, I traveled across the world, just to end up back in Little India. Is anyone really surprised? No, not really. Any regrets? NONE AT ALL! Singapore's Little India is a colorful little paradise with so much to do!
I highly recommend coming here for lunch, walking around the stalls and shops for a while and then embarking on the Little India Heritage walk. You'll see markers set up across Little India to show you the main attractions. There are two vibrant Hindu temples, a stunning Buddhist temple, and much more.
I had just seen similar colorful temples in Malaysia, so I spent more time at the Buddhist temple—The Temple of Thousand Lights—which was by far my favorite. If you go behind the massive Buddhist statue pictured above, you can actually climb inside to see a beautiful reclining Buddha. The Buddhist temple was actually built by Indian workers so I was pleasantly surprised to find a Ganesh idol in the temple as well. The people in the temple were beyond friendly and took me around. Definitely one of my favorite memories in Singapore.