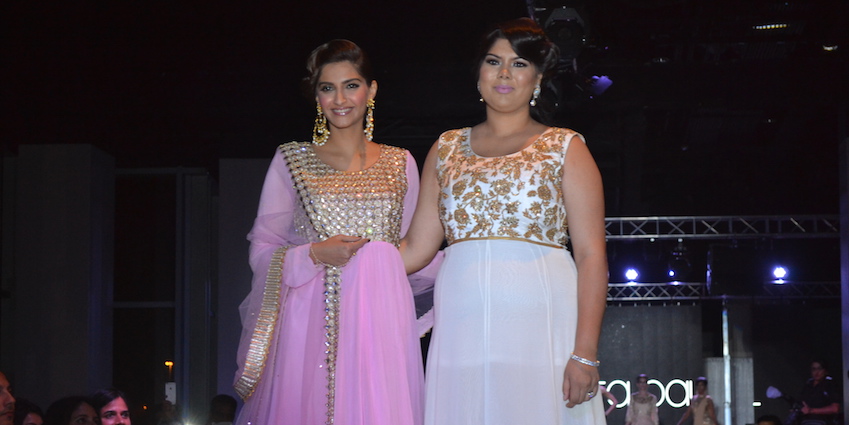 by Hani Khan
Hundreds of South Asians—ranging in age group from aunties and uncles to dadis and dadas, and even the millennial generation—came together on Oct. 3 at San Francisco's City View at the Metreon for the South Asian Fashion Gala.
The fundraiser gala, where local bloggers and Silicon Valley dignitaries gathered for the benefit of the Make-A-Wish Foundation, showcased lines from fashion designers Amita Bal and Shekhar Rahate.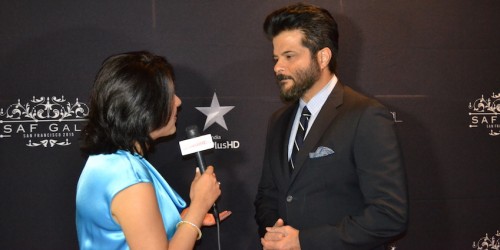 [Photo Credit: Nilesh Kapoor]
The gala hosted A-list Bollywood celebrities, Anil Kapoor and his daughter, Sonam Kapoor, as well as popular, British-Indian singer, Jay Sean. The red carpet portion of the evening was hosted by famed Bollywood celebrity blogger, Miss Malini, and will soon be a feature broadcast on STAR Plus India.
Over 200 guests took the red carpet for interviews and spoke about supporting a wonderful cause. Although our time with each celebrity was brief, The Bollywood Project had the pleasure of meeting Anil Kapoor, as well as getting a wonderful shoutout from Miss Malini while she was interviewing Sonam (look out for it on the broadcast!).
[Photo Credit: Nilesh Kapoor]
The evening started with Anil Kapoor introducing the audience to the Make A Wish Foundation, followed by a screening of the trailer for "Batkid Begins," a film that captured Make-a-Wish's elaborate and grand wish that transformed San Francisco into Gotham for Miles Scott, a 6-year-old cancer survivor.
[Photo Credit: Nilesh Kapoor]
Anil later received an award from SAF thanking him for his philanthropic efforts. South Asian designer Shekhar Rahate then showcased his Spring 2016 collection, which mixed American and Indian fashion designs and catered wonderfully to the South Asian diaspora in the audience.
[Photo Credit: Nilesh Kapoor]
Heartthrob Sean took the stage for an exclusive performance shortly thereafter, proving to be the highlight of the night. Sean strutted up and down the catwalk performing fan favorites such as "Eyes on You," "Do You Remember," "Down," and his new single, "Freak" with old-time collaborators Juggy D and Rishi Rich.
He was also sure to pander to the older audience by reiterating his Punjabi background and indulging the aunties with the foot-tapping number, "Dance With You (Nachna Tere Naal)."
[Photo Credit: Nilesh Kapoor]
Finally, the main showcase of the night was fashion designer Amita Bal's collection, which displayed her "sophisticated drama, feminine detailing and a modern approach to South Asian fashion and bridal design."
Bal's flagship store is located in downtown Fremont, CA and has now expanded to a 3,000 square feet, two-storied showroom to keep up with high demand of the Bay Area.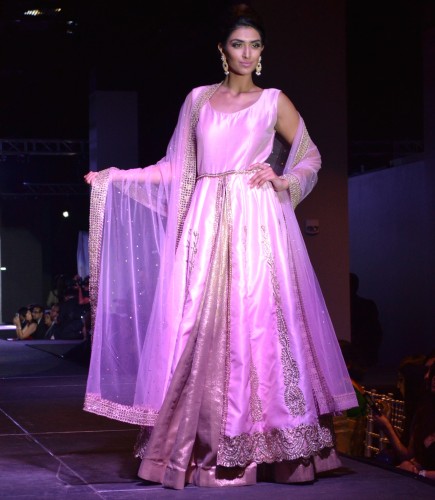 [Photo Credit: Nilesh Kapoor]
Sonam took the stage as the Bal's celebrity showstopper, stunning the crowd with a pink maxi gown with gold detailing. As the night ended, Sonam was presented with an award for her out-of-the-box fashion risks and for supporting a wonderful night.
The SAF Gala was an evening of glamour and glitz as San Francisco's top South Asian socialites came together to support an amazing cause.
An added cherry on top of an amazing night was Sean retweeting event pictures from The Bollywood Project's Twitter and Sonam sharing exclusive pictures on her Facebook page.
For more inside scoop about the SAF Gala, don't forget to check out The Bollywood Project's website or 'The Bollywood Project' podcast.
---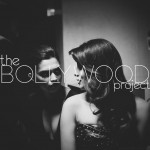 Weekly episodes can be found at "The Bollywood Project" on iTunes or at Podbean. They are released Monday mornings, in time for your morning commute, and the discussion episodes are available every other Thursday. Follow the co-hosts, Hani and Uzma, and "The Bollywood Project," on Twitter.