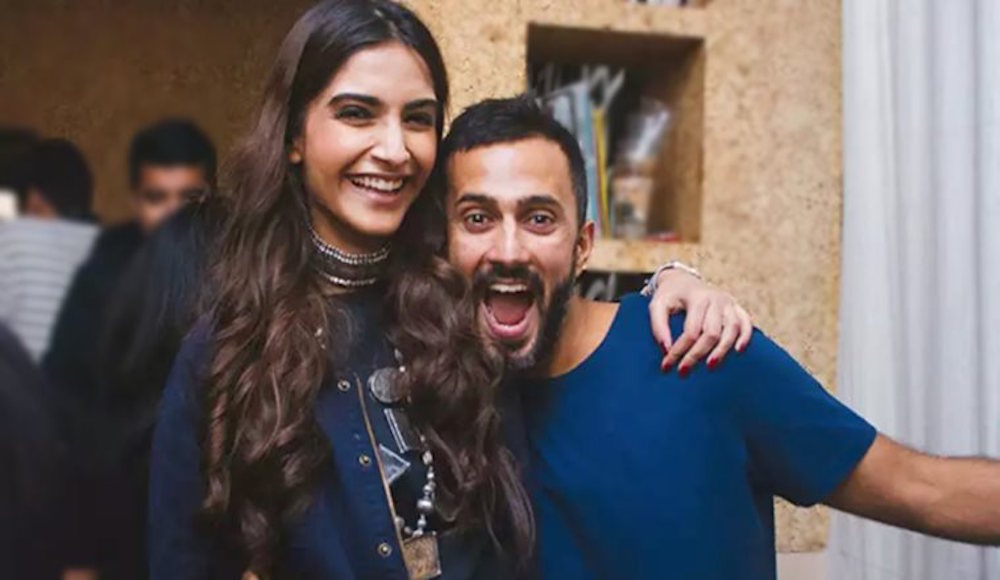 In case you haven't heard by now (where have you been?!), Bollywood actress, fashionista, and daughter of Anil Kapoor, Sonam Kapoor, got married to businessman Anand Ahuja in a star-studded wedding this week in Mumbai.
But who exactly is Sonam's lucky man?
https://www.instagram.com/p/BimxVfgA4ll/
Anand Ahuja is a Delhi-based businessman who is the owner of Bhane, a clothing brand, and the co-founder of VegNonVeg, a multi-brand sneaker store based in Delhi, India which, according to the store's website, "is in search of its own sneaker culture. The VegNonVeg store will be more than just a retail space. It will be a venue for music, a studio for art, a room for debate and a place to party." Anand is also the grandson of Harish Ahuja, owner of India's largest export house, Shahi Exports.
A graduate of the University of Pennsylvania majoring in Economics and International Affairs, Ahuja worked at Deutsche Bank, Macy's, Last Sportswear, and Amazon before becoming an entrepreneur. He also enrolled at the Wharton School to pursue his MBA, but dropped out before finishing the degree.
https://www.instagram.com/p/BVAVioIg5Y9/
Like chutney with a samosa, Ahuja is apparently a huge basketball fan in addition to his obsession with sneakers. He is often seen posting admiring pictures on his Instagram of players from his favorite team, the Los Angeles Lakers, and of Michael Jordan, one of the NBA's all-time greatest. Of course, there a few action shots of the business tycoon enjoying the sport in his fancy kicks, too.
https://www.instagram.com/p/BOXL4QIjcR_/
Speaking of kicks, Ahuja was trolled hard on the Internet for wearing Nikes with his fancy navy blue bandhgala at his and Sonam's wedding reception. But hey, why not start a new trend alongside your fashionable wife, eh?
https://twitter.com/manisha_kadyan/status/994093024161484800
We wish Sonam Kapoor-Ahuja and Anand Ahuja (aka #Sonanand!) all the best as they embark on their journey as a married couple together!