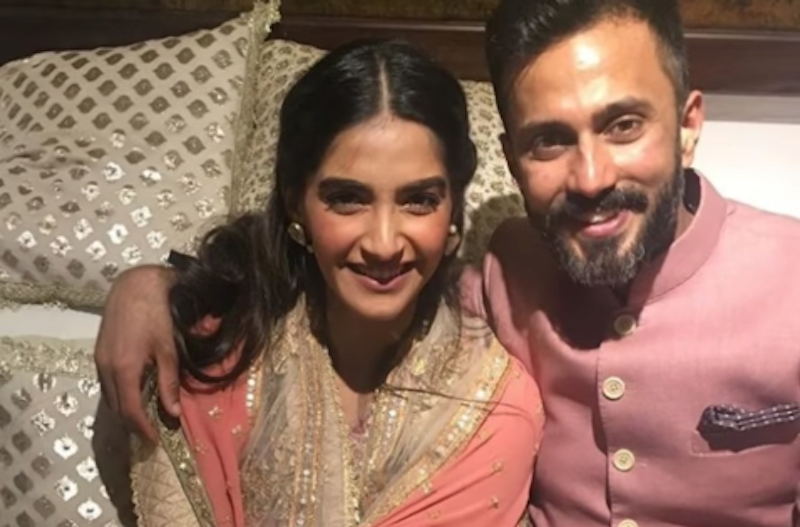 Reigning Bollywood queen, ultimate fashionista, and girl crush, Sonam Kapoor is all set to the tie the knot with her beau, Delhi-based entrepreneur, Anand Ahuja, this week after a joint statement released by the Kapoor and Ahuja families.
We here at BrownGirlMagazine.com want to keep you up-to-date with all the happenings of what's sure to be a star-studded, glamorous affair over the next few days as we follow #SonamKiShaadi. To kick off the big fat Indian wedding, on Sunday the Kapoor family hosted a private mehndi ceremony for close friends and family at their Juhu, Mumbai residence. Take a look at some of our favorite moments of the night.
https://www.instagram.com/p/BidndsUAzTE/
The happy couple posed for a photo, both looking impeccably stylish.
https://www.instagram.com/p/BicJS3Oh1wB/
The bride-to-be looked jubilant as she had her mehndi applied.
https://www.instagram.com/p/BieDegcFqJH/
And mehndi is not just for girls, obviously. #Genderequality
https://www.instagram.com/p/BicoA9vBLs5/
We love this adorable, candid couple moment.
https://www.instagram.com/p/BideSo9hT2a/
Our girl knows how to get down!
https://www.instagram.com/p/BicaB48g8Lp/
Sorry, I got so lost in the cuteness of Sonam and Anand that I forgot there were other people at this event! Here's Sonam's little sis, Rhea Kapoor. Rhea has produced two of her big sister's most entertaining movies: "Aisha" and "Khoobsurat," and also produced the highly anticipated "Veere Di Wedding." Basically, she's the epitome of #girlboss.
https://www.instagram.com/p/BicKHREFpAp/
A lot of star power packed into this selfie of director-producer Karan Johar, actress Rani Mukerji, and father of the bride, actor Anil Kapoor!
https://www.instagram.com/p/BicMoQLF8qN/
Brothers of the bride, and actors, Harshvardhan Kapoor and Arjun Kapoor pose for the camera in their traditional wear. 
Stay tuned as we continue to give you the latest from #SonamKiShaadi, both here and on Instagram! We hope this selfie of Sonam and Anand will keep you at bay until then!
https://www.instagram.com/p/Bic1nubl-q2/
Trust us, we're waiting just as impatiently for more photos from the baraat and ceremony as all of you!