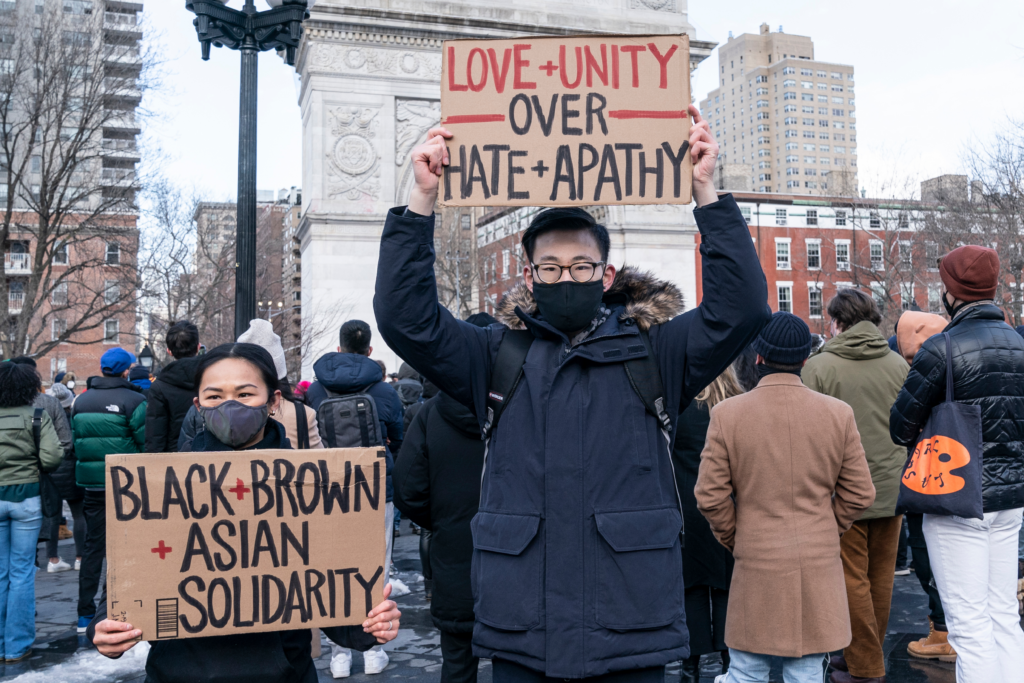 Six women of Asian descent were killed in Georgia on Tuesday, Mar. 16 in three shootings at different spas in the Atlanta area that ended the lives of eight people in total. While the details of the shooting are still coming to light, it is clear that racism against Asian American and Pacific Islander (AAPI) community continues to proliferate and endanger the well-being and lives of AAPI individuals.
We stand in solidarity with the Asian American community as it endures the trauma of countless hate crimes that have skyrocketed by nearly 150% around the country in the wake of the COVID-19 outbreak.
Follow the latest on the Atlanta spa shootings: https://t.co/gHTNBIG4yB pic.twitter.com/c3YYZPz3mF

— The New York Times (@nytimes) March 17, 2021
We wrote earlier about the need for South Asian solidarity in the midst of the spike in hate crimes against Asian Americans. The United States has a long history of perpetuating discrimination, violence and marginalization against AAPI communities, and this week's tragedy once again reveals that these sentiments are alive and well today.
The six Asian women murdered worked in vulnerable, low-wage jobs, reminding us of the intersections between racism, misogyny and white supremacy, and how many Asian women spend their lives positioned at that very nexus.
"What started out as invisibility or a sense of foreignness has now become hatred, violence, assault [and] people feeling that we do not belong in our own country or in our own streets," Andrew Yang, a leading mayoral candidate, told reporters during a press conference in Times Square, according to Politico.

"We should be treating hate crimes as such. And make no mistake, these women were targeted on the basis of their race," he continued.
To support our AAPI brothers and sisters and #StopAAPIHate, we have compiled some resources below that you can share with your community.
View this post on Instagram
Donate

to Asian Americans Advancing Justice in Atlanta.

Here's a state-by-state list of mutual aid funds and organizations to which you can donate

, compiled by

@sasponella on Twitter.

Sign this petition

to join the Butterfly (Asian and Migrant Sex Workers Support Network) in building a community of allies who support the rights of migrant sex workers, via @thellpsx on Twitter.

Report hate crimes at stopaapihate.org and standagainsthatred.org.

If you or someone you know needs mental health resources and support, this post lists hotlines and text lines to which you can reach out.
Donate to the AAPI Community Fund, which aims to amplify AAPI voices and find ways to uplift, empower, and protect the AAPI community.
Support the Asian Mental Health Collective, which aims to normalize and de-stigmatize mental health within the Asian community, making mental health easily available, approachable, and accessible.
Listen to The Los Angeles Times' Asian Enough? podcast — each episode dives into the identity and experience of Asian Americans with guests including Vice President Kamala Harris, Top Chef host Padma Lakshmi, and Crazy Rich Asians director Jon M. Chu, to name a few. Dear Asian Americans is another podcast hosted by Jerry Won for and by Asian Americans, focusing on authentic storytelling rooted in origin, identity, and legacy. Rock the Boat is on a mission to champion diversity in radio and elevates Asian voices through storytelling. Self Evident challenges the narratives of Asian Americans by sharing real and personal stories.
Hatred and xenophobia have revealed themselves in the midst of the pandemic. With nearly 3,800 incidents of anti-Asian racism reported in the past year, now is not the time to be complacent. We, as South Asians, cannot remain silent in the wake of these vicious attacks. We must do our part to #StopAAPIHate.