If you're a South Asian bride, then it's likely that one of your many pre-wedding ceremonies consists of you and your groom being slathered in turmeric paste. Traditionally it's believed that the turmeric paste will bring prosperity to the couple, protect them from negative energies, purify and cleanse their bodies, exfoliate and give their skins that telltale glow!
This event is often called a gaye holud, maiyaan, dye, haldi, pitti — and the list goes on depending on where your roots lie. While this is one of the more light-hearted and fun events of the wedding, most modern day brides (and grooms) get worried about their skin staining. Then there are also questions like, "What do I do about hair?" "Should I get my makeup done?" And, "What about my clothing for that day?"
Given that I work with beautiful brides all the time, I have a few tips and tricks up my sleeve, and I'm going to share them with you here! So listen up brides and grooms of 2018, here's giving you the ultimate survival guide for your haldi ceremony.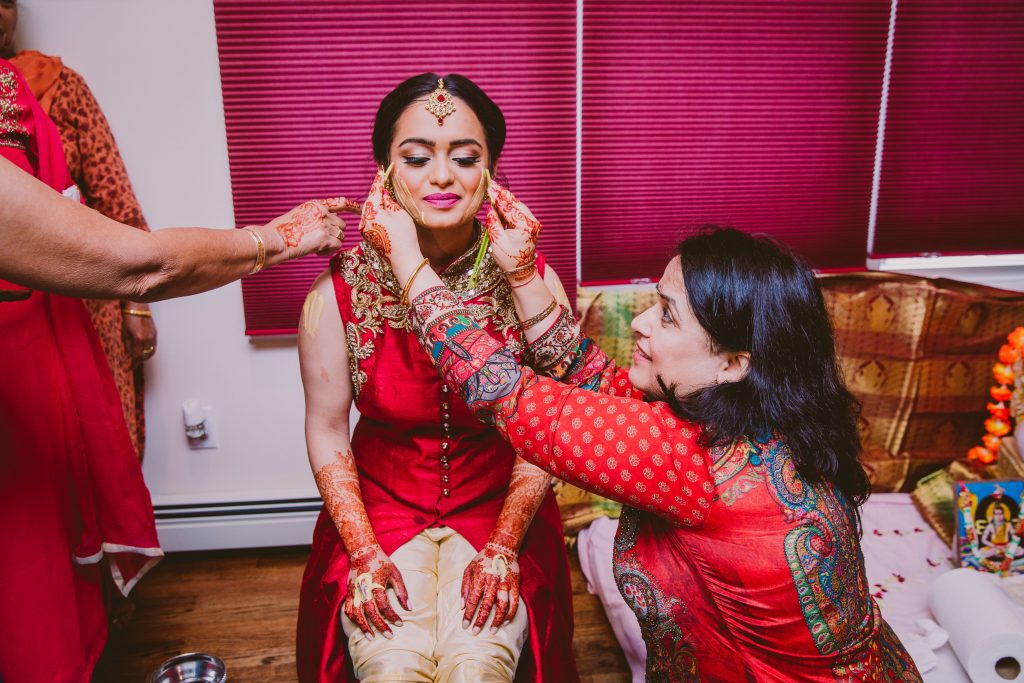 1. You DO want a full face of makeup
Makeup acts as a mini shield between the turmeric and your skin to help prevent blotchy stains. When you're hiring a makeup artist for your big day, make sure you educate them about what will be applied to your face, so they know to layer and protect your skin with adequate skin prep and makeup before the event.
2. Grooms should prepare their faces too!
By wearing a thick layer of moisturizer on their faces, the grooms-to-be will be ready to conquer the haldi. For men who are comfortable with some tinted moisturizer and powder, this is the day to do some of it if you don't want to stain.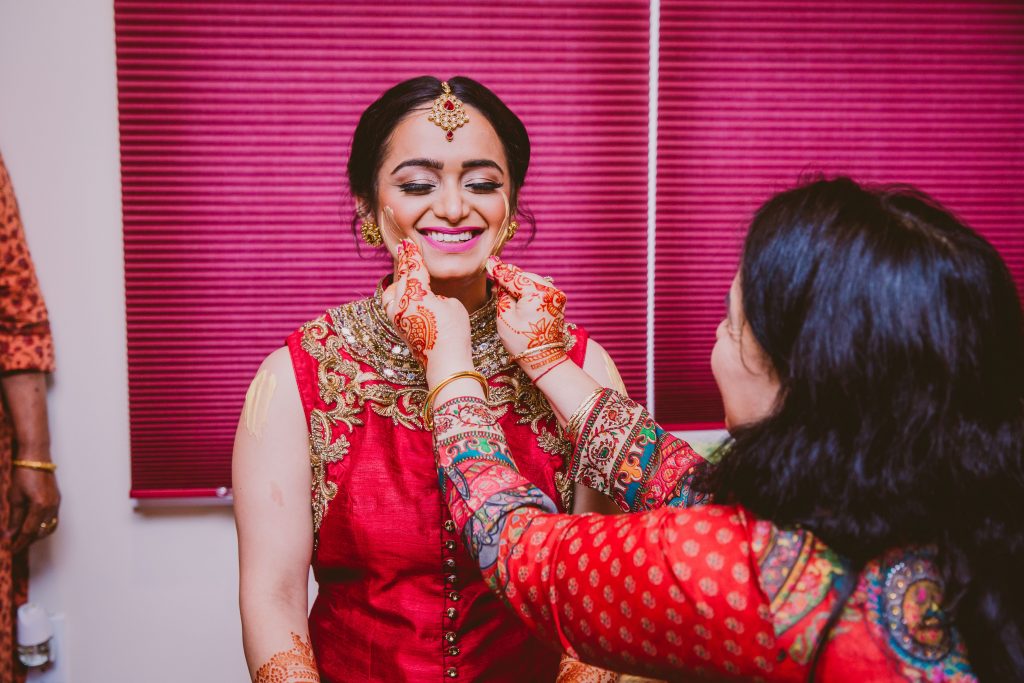 3. Use a toner with alcohol or pure witch hazel
If your skin does stain (especially your skin, grooms!), then this type of toner will be your best friend! Any cheap drugstore one will do just fine and help exfoliate the stains away.
4. Put petroleum jelly on, and around, your nail area
Brides, you want to protect those nails at any cost, right? Right! So, make Vaseline your best friend and apply it on your nails to protect them! 70% rubbing alcohol will also help remove any potential stains.
5. Mix the turmeric with sandalwood powder and rose water
I know it's usually mom that's making this auspicious mix for her daughter/son. But, you can always give extra pointers, right? Tell mom to add sandalwood powder and rose water to the haldi, so it's not as likely to stain a harsh yellow. I like to suggest to my brides' moms that they instead try upton if the choice is straight up turmeric!
6. Wear your hair up and away from your face and neck
Buns aren't fun, but a sleek one will keep your hair safe, and clean up to a minimum after your haldi ceremony. Braids work too!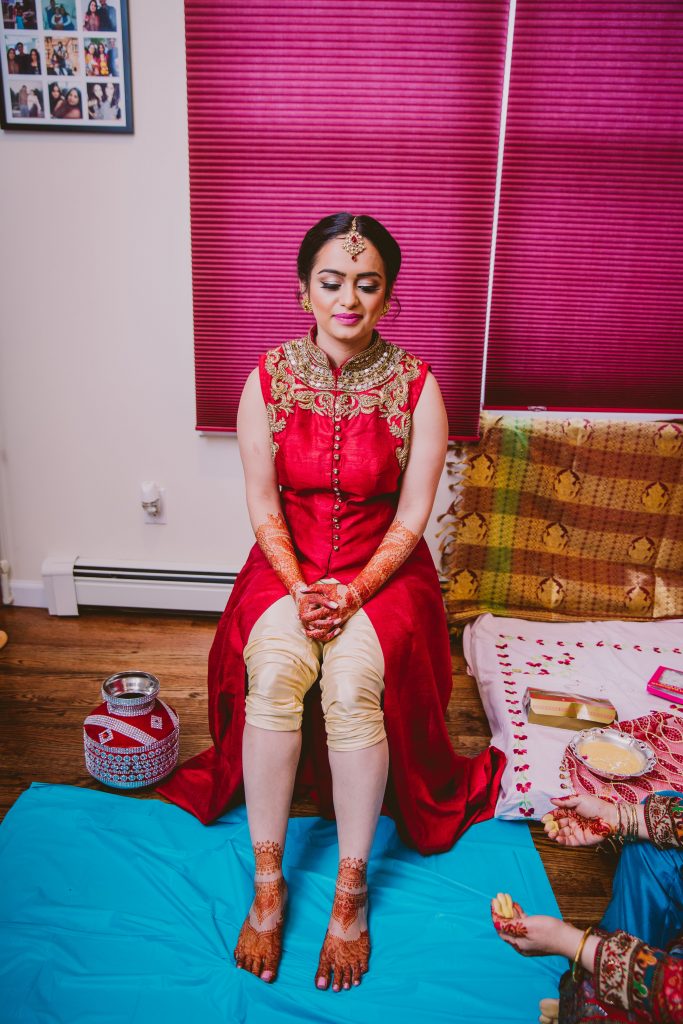 7. Protect your henna with oil
If your henna ceremony was the night before, chances are your hands will be beautifully adorned with bright mehendi. Since you're going to have to shower after the haldi, do your best to remove the haldi with coconut oil in the areas of fresh henna first and wrap those areas before showering — you shouldn't expose your henna to water for 24–48 hours after removal to get the best stain. I know it seems gross but being a brown bride can get messy!
8. Look after your skin's needs
Everyone's haldi ceremony is different. As a Bengali girl, I've been to haldis where people only allow it to be applied to their hands. It's okay to be verbal with your parents about what your skin needs. If you know your skin is sensitive, ask your mom or whoever else is in charge of the custom, and have the paste blended accordingly to fit the needs of your skin.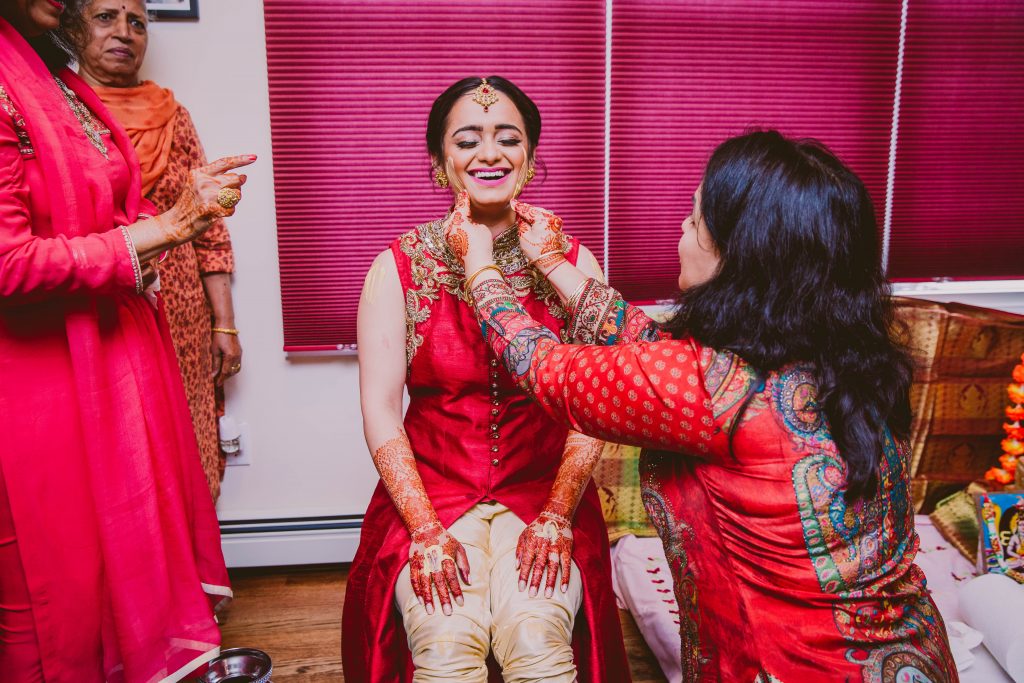 9. Try to choose a breathable fabric for your outfit
You don't want to feel soaked or uncomfortable if it's a more extended event!
Last but not least, take a deep breath, brides and grooms! It's your wedding, and you're celebrating the beginning of a beautiful, blessed life. Enjoy every moment of these ceremonies!