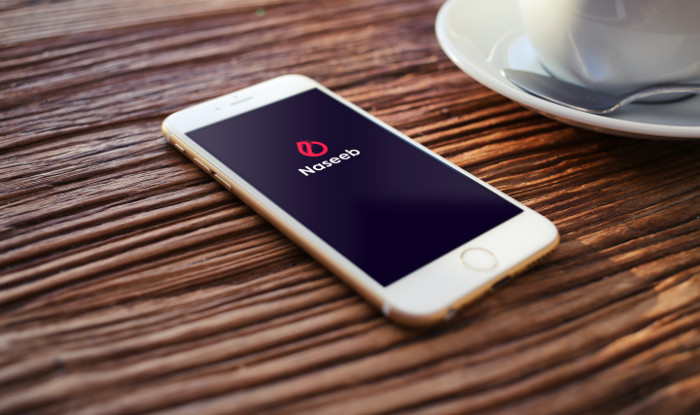 by Poorvi Adavi
The following post was originally published on our partner website India.com and is brought to you by our sponsor, Naseeb App. 
A decade ago, South Asian matchmaking was all about the looks of the girl and boy, family background, and the income factor of the groom.
Usually, your aunt or neighbor or a family friend brought a bundle of marriage proposals accompanied by photos of the prospective bride or groom and, of course, horoscopes. Any event, such as weddings, parties, usually become the hunting ground  for brides and grooms. Then came the matrimonial websites, probably the greatest gift to parents!
However, in this day and age, with dating apps, the task of finding suitable matches is like venturing out into a brave new world. One such app is called Naseeb.
Amar Bhakta, 30, is the CEO of Naseeb, an intuitive, South Asian dating app. Bhakta, who currently resides in Chicago, met his wife on Shaadi.com in 2013.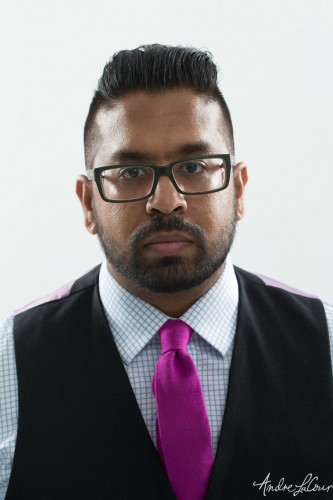 "If anything, the experience of using the mobile app was almost Tinder-like," he said. "We'd get so many incompatible matches, going through them just became a matter of clicking 'like' if they had the right looks and not bothering to go through the huge list of categories they filled out."
The process of match-making was hardly transparent. Often, the prospective brides and grooms are not even aware of their profiles being up on these sites, he added.
"Our other single friends had similar complaints about this process too, and after giving it much thought and seeing the success of the Tinder swipe-model, it made perfect sense to try and pursue this for Indians and South Asians," Bhakta said. He made up his mind on pursuing the idea of building a South Asian dating app and the foundation of Naseeb was successfully laid.
Naseeb is a straightforward dating app and has a clean interface.
"Naseeb allows you to find who you want on your terms and on your schedule," he said. "You don't have to be in front of a computer to go through your matches. And because you can keep your search limited geographically, you're more likely to actually get out there and date in real life than worry about getting to know someone over long distance through email or text," Bhakta said. "Additionally, we'll always be free. At its core, the ability to swipe and meet and chat will always be free. We'll be adding some premium features that enhance the overall experience, but the basic features will always be free to users."
However, a real challenge would be to convince the South Asian families about the authenticity of the app. Although, the match-making scene has undergone a paradigm shift, South Asian families, especially Indians still buy the idea that marriage is a union of two families and not just individuals.
"While having the traditional aspect is important, and family approval is definitely paramount, dating should still be fun. Times are changing, and we want to change the conversation about dating and relationships. It should be two people getting to know not just each other, but what they want out of a relationship," Bhakta said. "A person gets to know themselves just as much as they're getting to know someone else. I think parents are beginning to realize this more and more, even in the span of just a few years. Ultimately if their child finds a good match, how they got there will matter less."
Bhakta said Naseeb is a blend of Tinder and Shaadi.com. Tinder avails users the advantage of deciding who they like with one swipe whereas Shaadi.com gives users a chance to see a great deal of information about another person. Both these features have been combined together in Naseeb.
"We looked at that and took seven most important categories South Asian singles look at the most, and let people fill out that information in a simple questionnaire when they first sign up. This allows people to have access to easily digestible information while not being bogged down with having to read unnecessarily long profiles and life stories," he said.
Naseeb can also be tailored to suit the needs of the users. Not everyone is looking for marital prospects while dating.
If you are looking for a relationship with no strings attached, the app empowers you with the freedom to make your choice.
There are several options in this app to discover the compatibility factors of the prospective soulmate.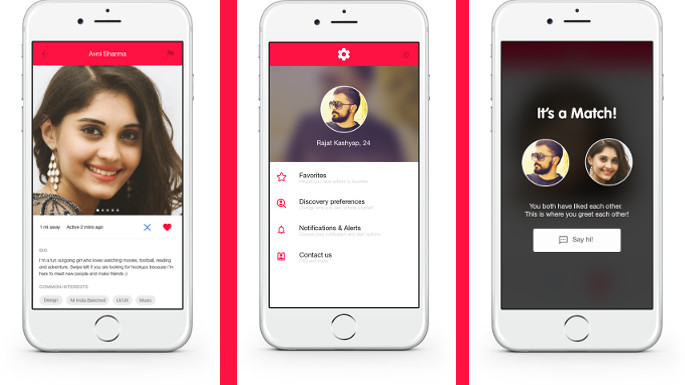 "At its most basic level, users can find matches based on 3 main options—distance from their current location, age, and what qualities they're looking for," he said. "There are even more options such as religion, education level, diet, dating preference, current relationship status."
An outstanding feature of Naseeb is its inclusion of the LGBT community in their model.
Last year, gay marriages were made legal in the United States. Despite this, very few forums that accommodate the Lesbian, Gay, Bisexual, and Transgender community match-making.
"It always bothered me that there wasn't any inclusion of the LGBT community when it came to matchmaking. There wasn't any reason not to include them and even with our competitors there's still no inclusion,"  Bhakta said.
"We live in a civil society, one that should respect everyone's choices, so to actively inhibit them from finding someone they want to meet, date, or marry, simply isn't fair. We wanted to create an even playing field for everyone, and not favor one group over another. We want to give easy access to the LGBT community as much as the hetero community," he strongly believes.
However, one of the primary growing concerns with dating apps or websites is privacy and security. People are becoming cautious about using online platforms to get into a relationship, as there is no dearth of internet predators in the world of cyber dating.
"We want our users to know that we have done everything in our power to set up a safe way to meet and communicate with potential matches. Locations and full names are never given out, users can be reported for harassment and abuse, and anything said in the chat window stays there," Bhakta said. "Moreover, a great deal of it is also dependent on the user as well. It is also their responsibility to make sure that their experience is safe." After all, with freedom comes responsibility.

"Our goal is to be the number one app-based dating service in the market. So as much as we may have come into the market later than our competitors, we've been able to pick up on their mistakes, utilize our advantage, and we will leverage that to being the number one dating service for any and all South Asians globally," Bhakta said.
The ideal Naseeb customer base comprises of the youth population.
Bhakta said: "Anyone between 18 to 35 and needs a new way to find and meet new people, and anyone who's always on their mobile phone."
Youngsters are eager to see a change in the dating scene. Especially the diaspora population. They want to emulate the western pattern of the society but not by going against their families.
"The ideology that marriage is a union of two families should never go away. Nor it ever will," he said.  "At the end of the day what makes an Indian marriage that much more special is that it really is two gigantic families coming together based on the happiness of two individuals. That being said, the marriage should be between the two families, not the dating process."

"There's a very traditional mindset that the person you're dating is really just the person you're getting ready to marry," he goes on to say. "In some cases, love comes after marriage. Why is that? It shouldn't have to be that way if a person doesn't want that for themselves. The idea of choice is what should drive dating decisions between two consenting adults, not societal expectations or what others want to see of your relationship."
This app aims to bring a refreshing change in the South Asian dating culture without them away from their roots.
Naseeb wants to make dating for South Asian singles easy. The team's goal is to make dating efficient and free of social stigma.  They are keen on building a space for everyone to find what you want with whoever you want, however, you want it. 'Find your Naseeb.' Currently available for Android and iOS. Follow Naseeb on Facebook.
---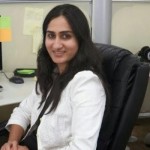 Poorvi Adavi is a freelance web content writer and editor in San Diego, CA. She is inspired by observing people around her and being aware of things happening in the world. She has completed her Masters in Communication from Christ University and also has a Business Management Certificate from UC San Diego.