6
min read
Ladies, festive season is upon us! Just when you thought that all those summer weddings were over, you can't quite put your stylish clothes aside because here come Navratri, Diwali, and back-to-back holiday parties through December.
Since many of you are always asking me where I get my desi looks from, I thought I'd share some of my favorite South Asian designers so you can shop them too!
The more Falguni Shane Peacock designs I wear, the more I fall in love. Their designs specially cater flawlessly to the contemporary South Asian bride. Modern, and elegant with the perfect hint of traditional. If you are a bride searching for a wedding or reception dress that will take your breath away, Falguni Shane Peacock is DEFINITELY the place to go and one of everyone's preferred South Asian designers.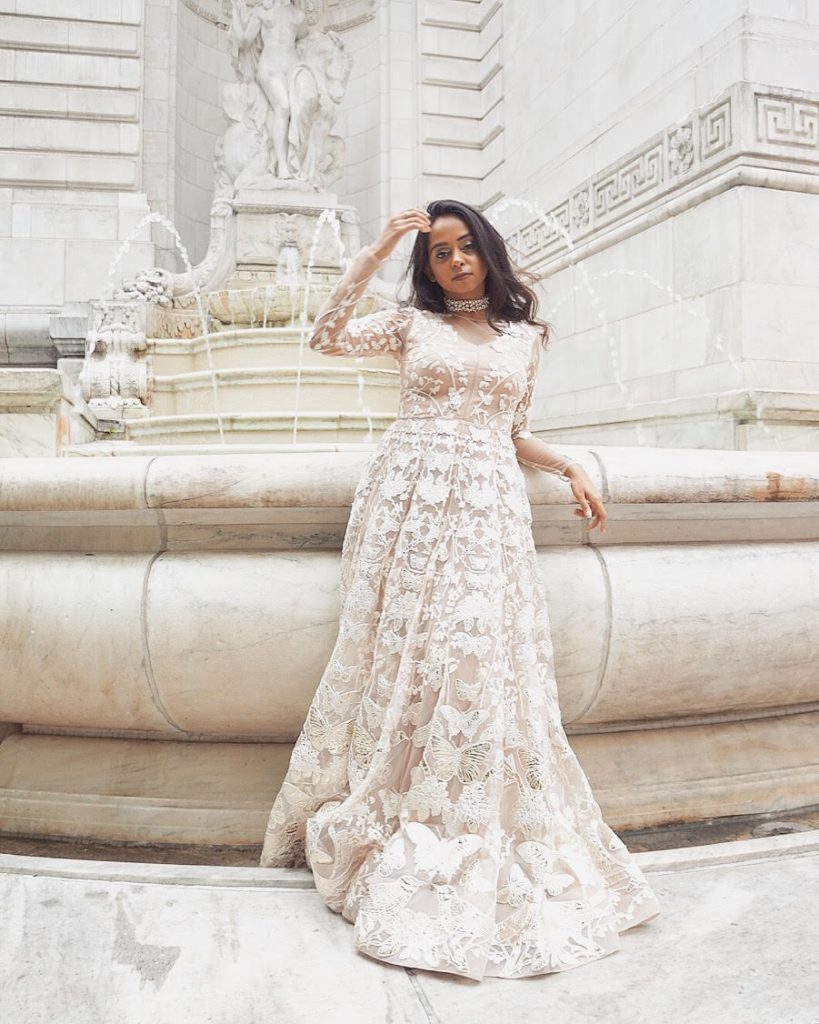 Singhal is one of the most versatile designers I've worked with. While her designs have a distinctive signature look, the range of silhouettes she offers just about guarantees you will find something you love!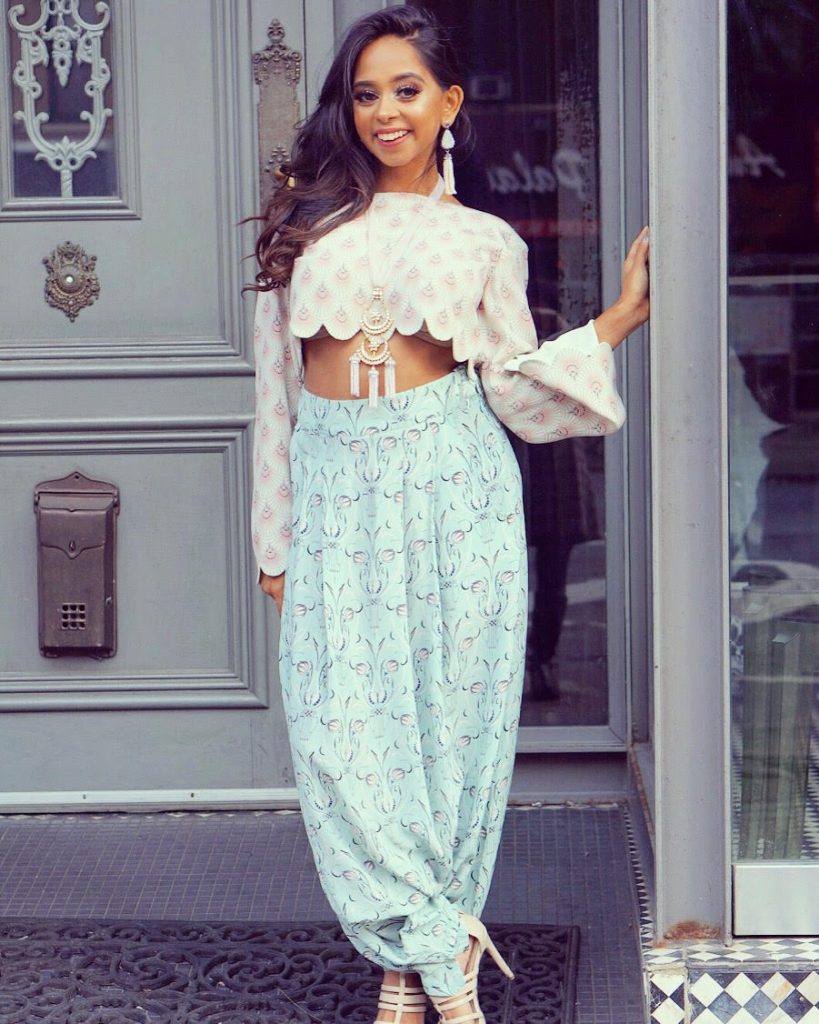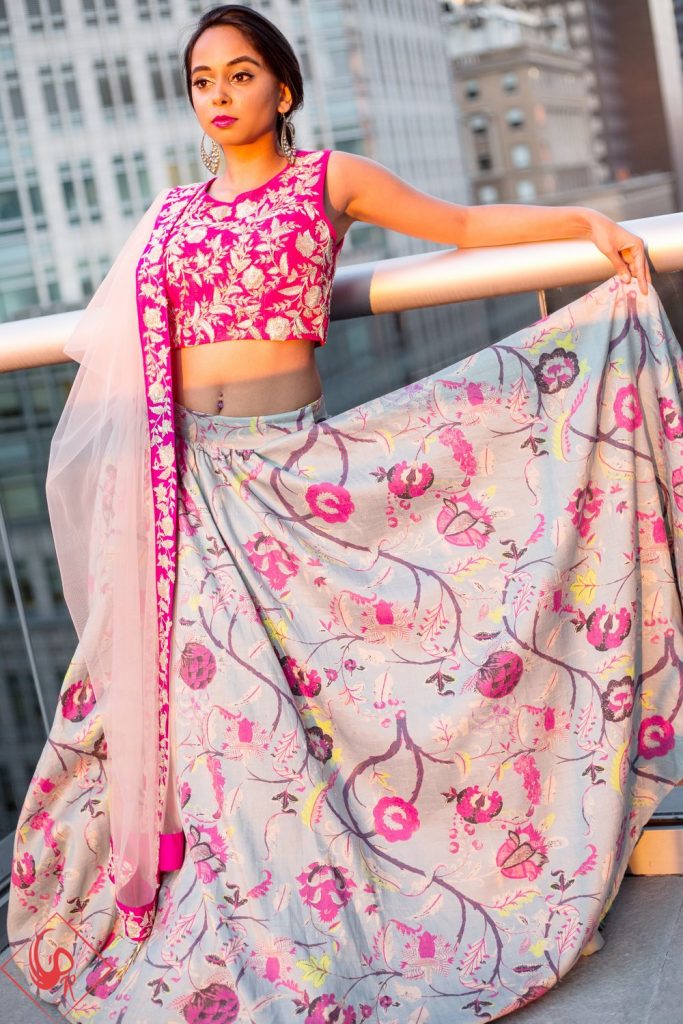 For effortlessly chic, yet practical, designs, Mehra is the way to go. From flattering lenghas to intricate jumpsuits, her ensembles are the perfect blend of traditional and modern! Whether you're a wedding guest, family of the bride or groom or a chic minimalistic bride — you'll be sure to turn heads in Ridhi Mehra.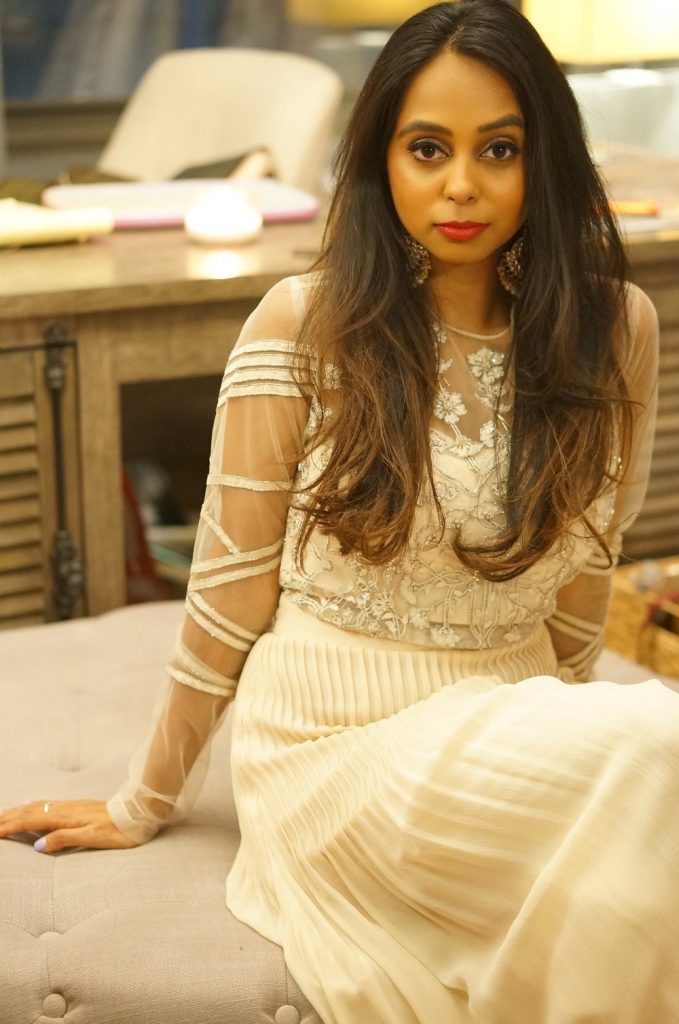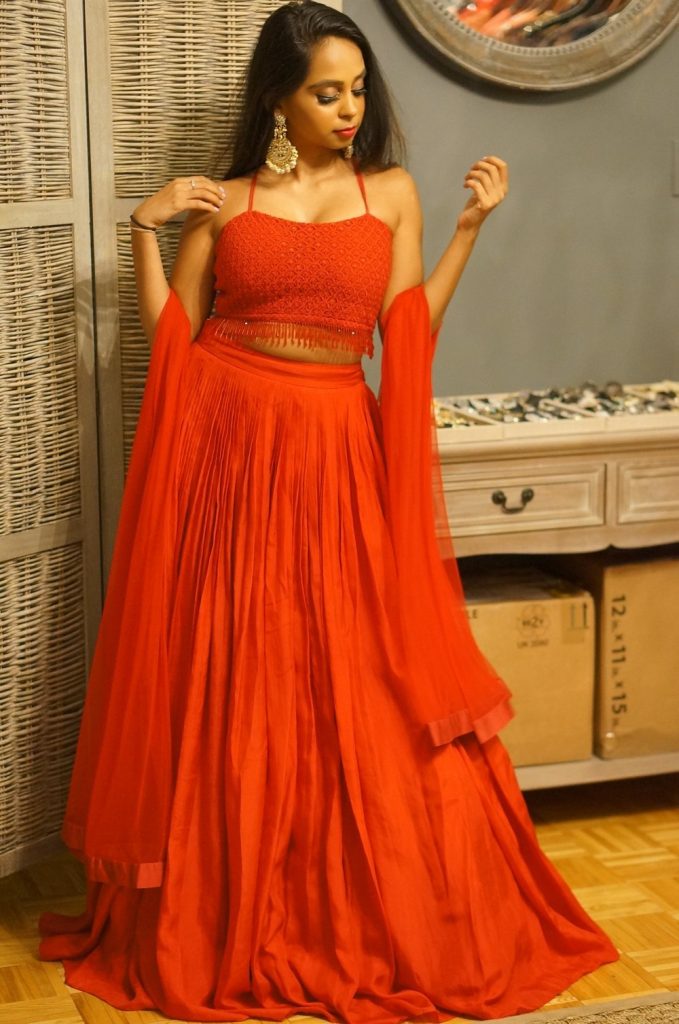 Astha Narang ensembles are feminine, versatile and most importantly, sparkly! No one does elegant sequins quite like Narang — if you're looking for something distinguished that catches the eye, definitely try one of her pieces.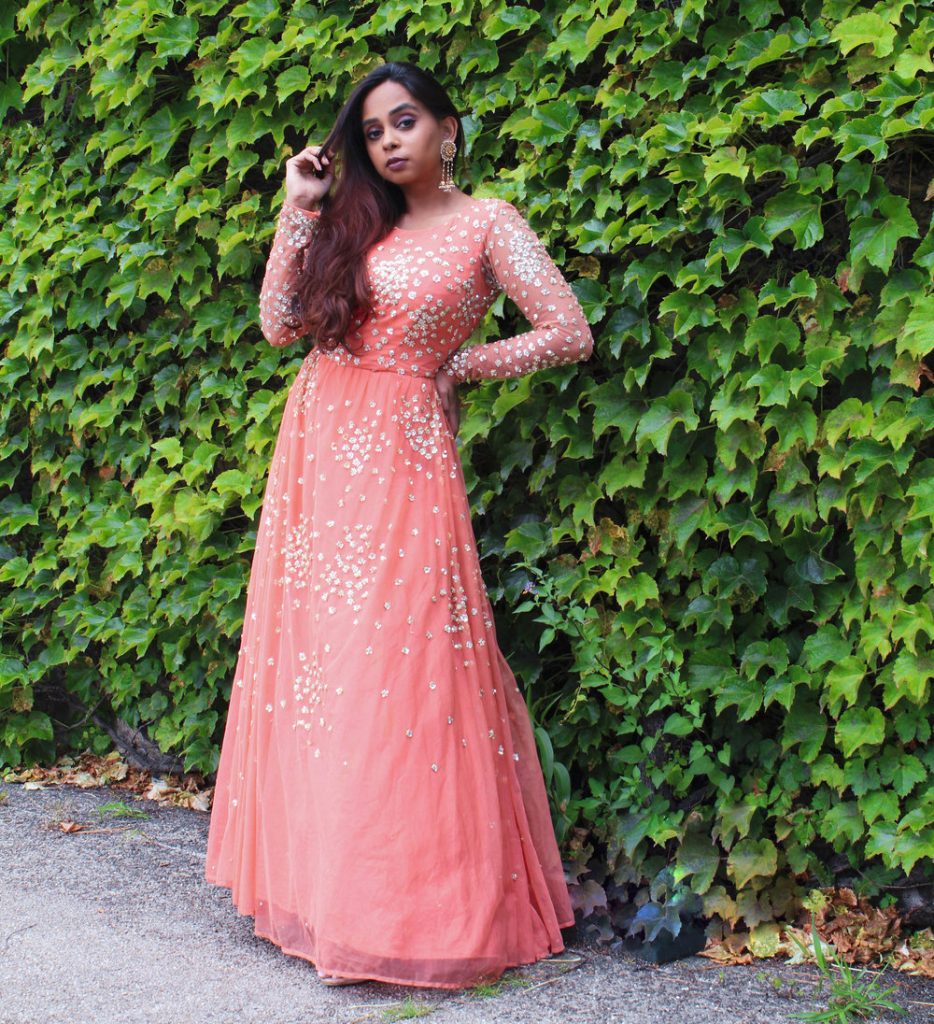 Ayush Kejriwal is considered the 'Sabyasachi of the UK' by some — so, think elevated traditional. While Kejriwal's bridal lehengas will have you feeling like royalty, he is actually best known for his vintage sarees. Each of his designs are a work of art, and he creates classic ensembles that can be handed down for generations to follow.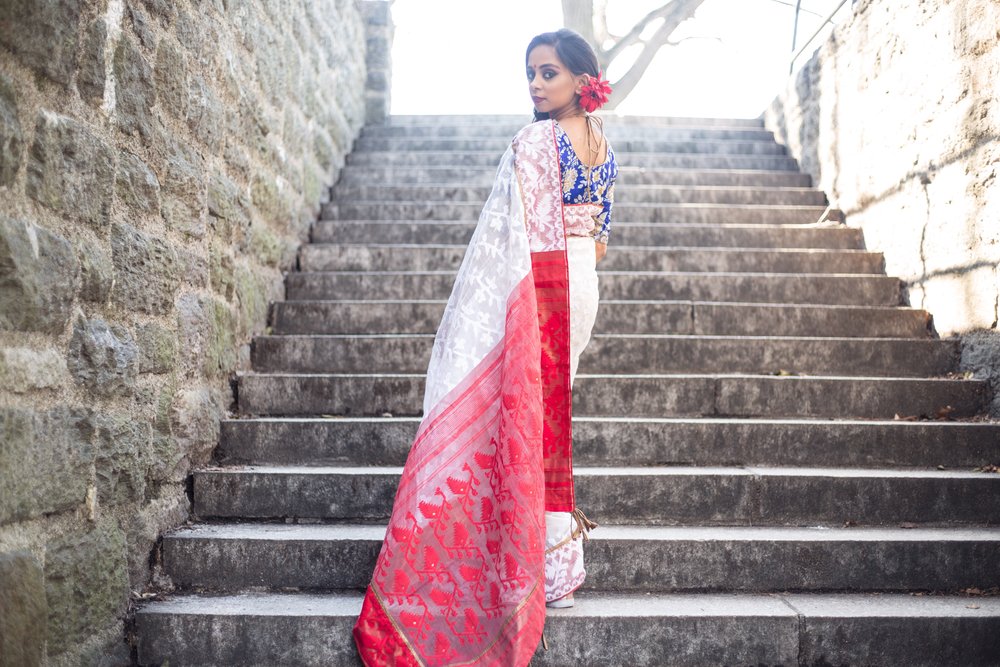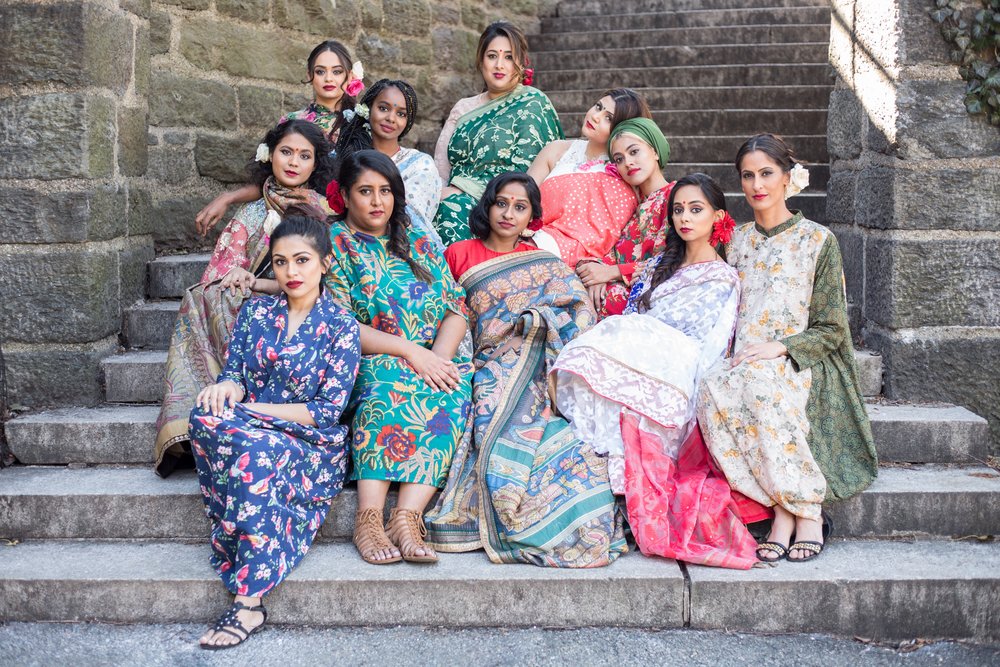 Rao creates outfits that are vibrant, flowy and colorful. The collection spans a wide range of colors and silhouettes, ensuring there is something for everyone! Each piece is designed to make you look and feel your absolute best.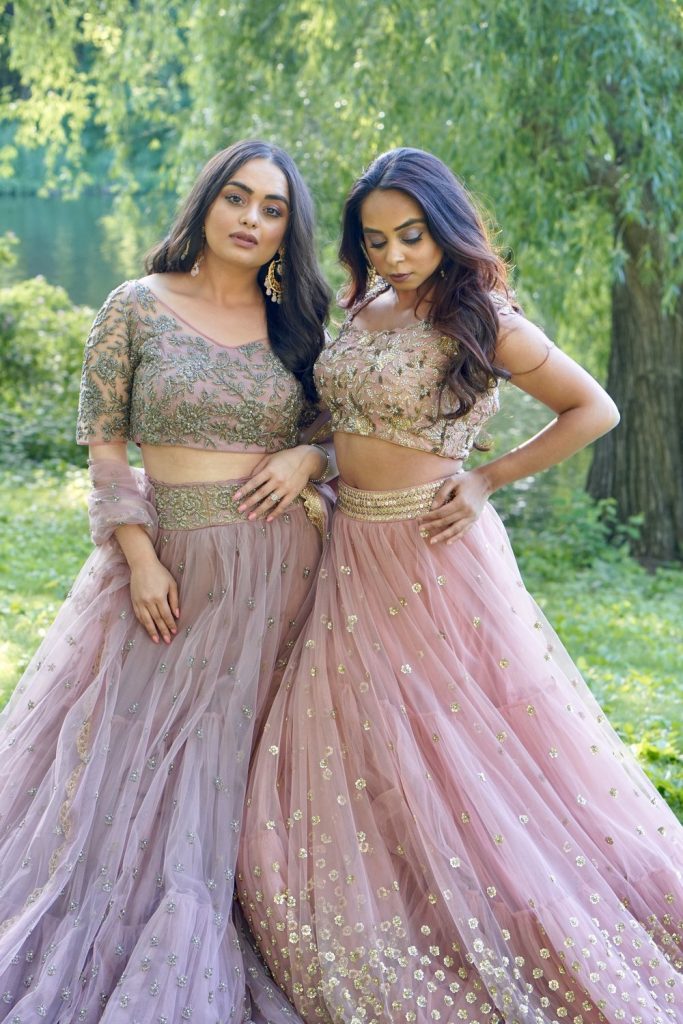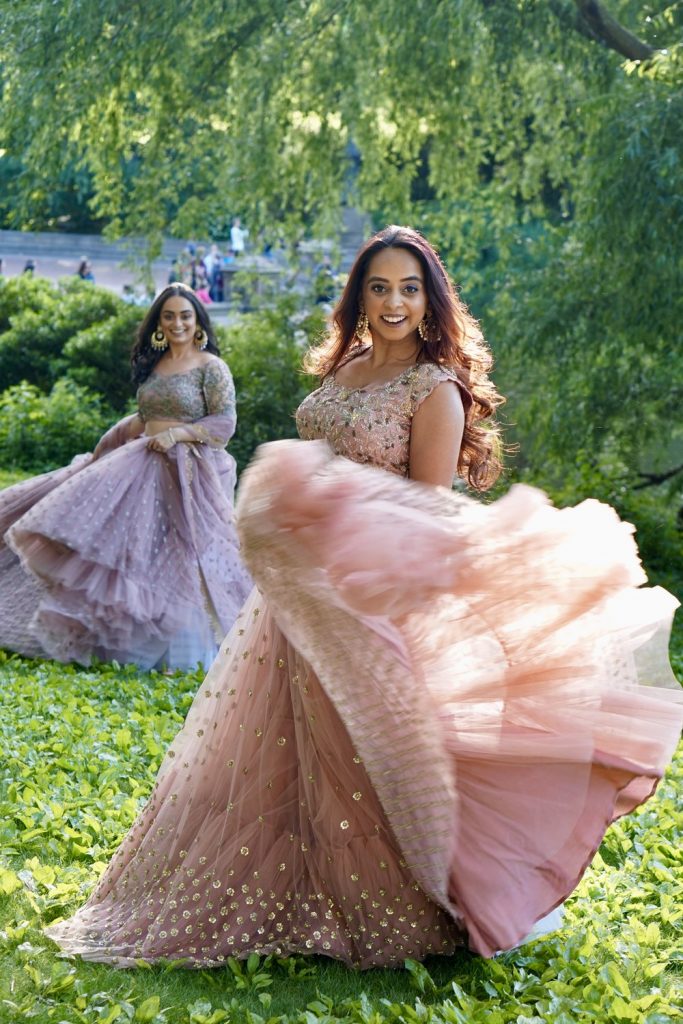 Romantic accents, flowing silhouettes, and intricate embroidery all describe a classic Bhasin piece. Bhasin's collection is perfect for when you want to give off desi-boho-chic vibes.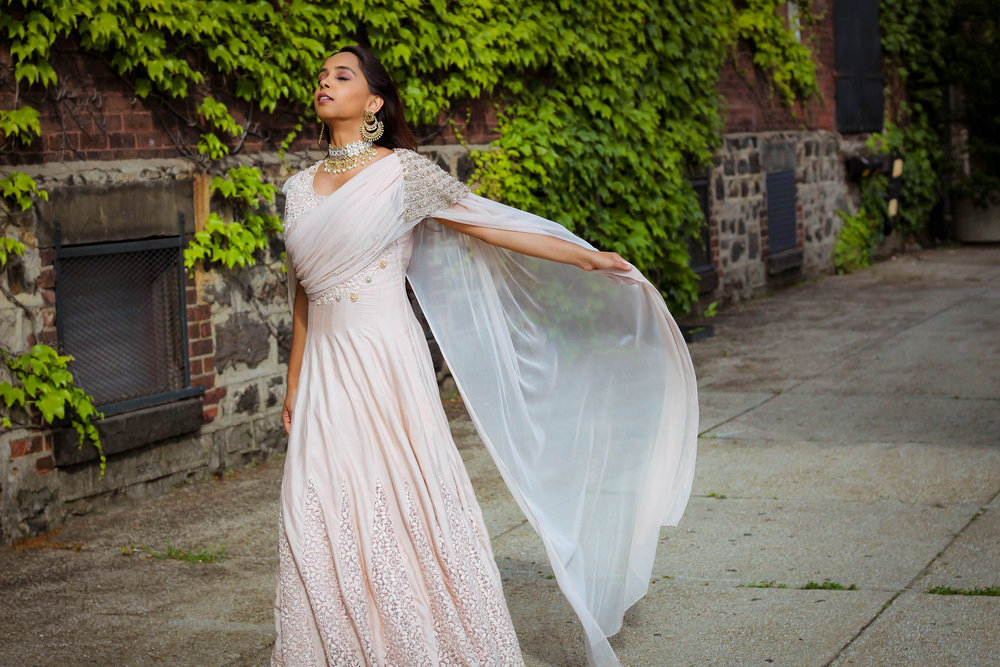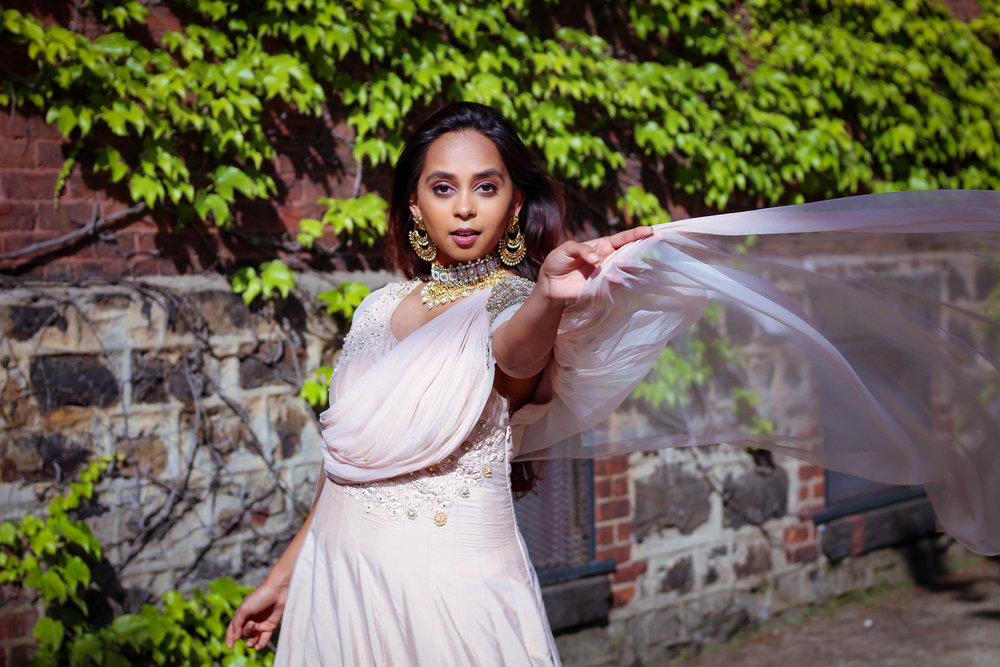 Urban functionality meets contemporary flair — I can spot a HoliChic by Megha design from a mile away! Edgy, yet comfortable. Trendy, yet traditional. HoliChic is made especially for the modern Indian woman.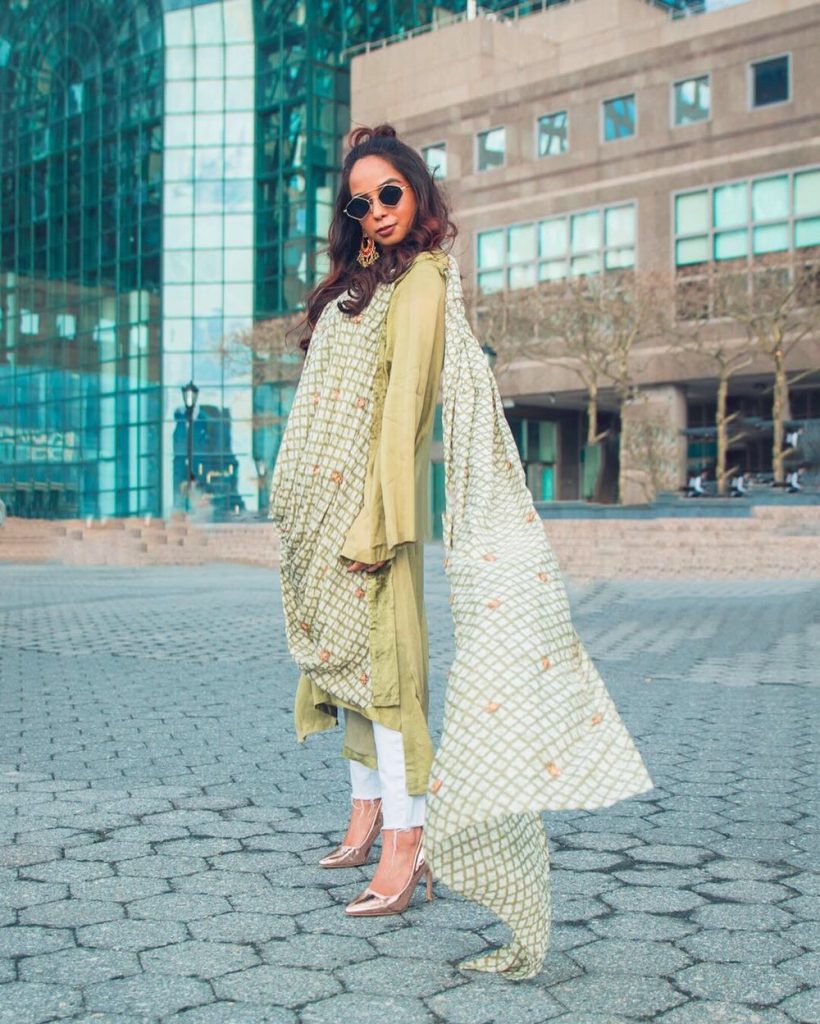 The Little Black Bow creates timeless pieces that are elegant and dreamy. Their pieces don't rely on sparkle and shine to grab your attention, but rather draw your focus to the woman wearing them. Along with attention to detail and quality, the designers truly prioritize comfort and functionality, and I can definitely attest to this since most of their pieces come with pockets!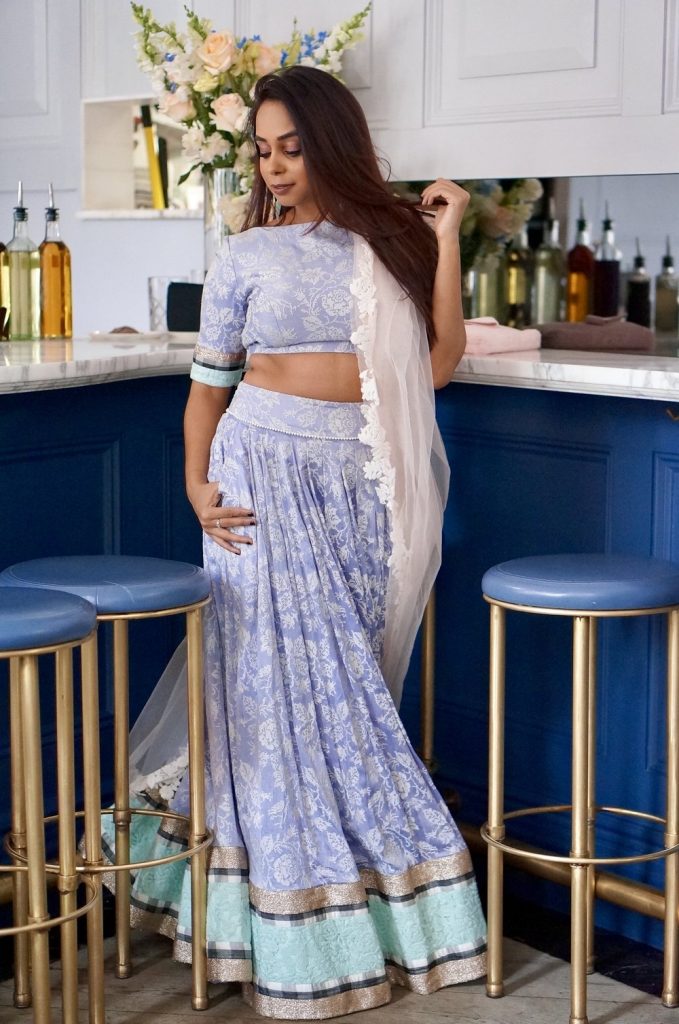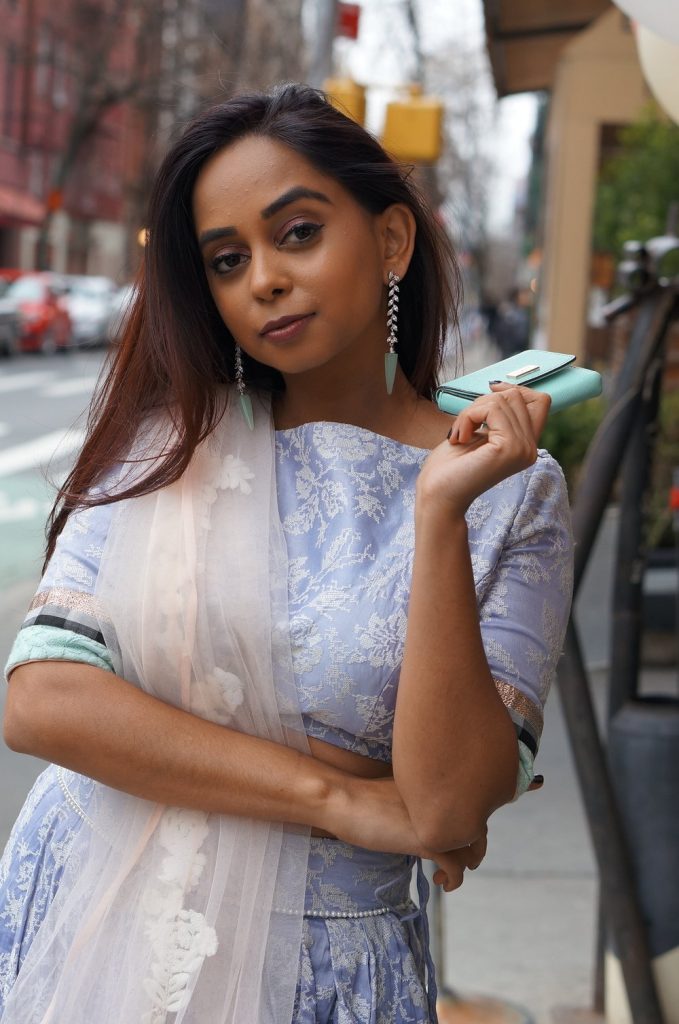 Kynah ensembles are designed and curated specially for South Asian women living in the diaspora. Blending traditional Indian garb with the latest trends in western fashion, Kynah is the perfect brand for women to flaunt their hyphenated identity. Better yet, Kynah sells separates on their site so you can put together your own fusion outfit!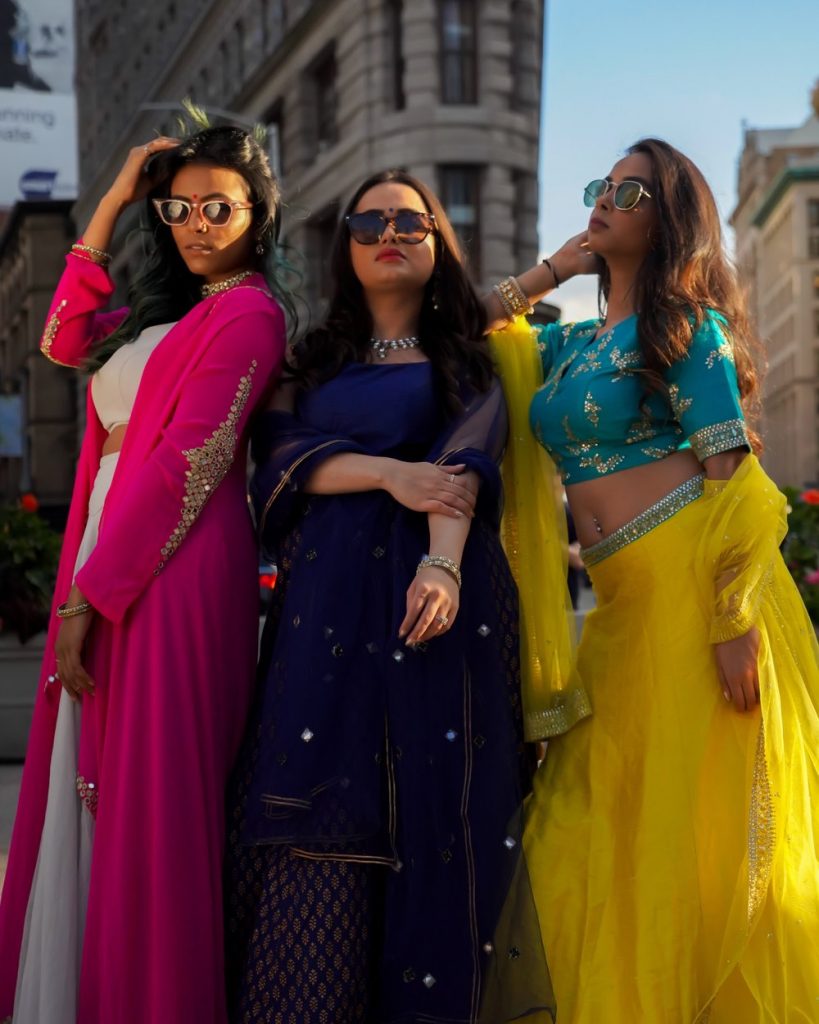 Khialani designs are the embodiment of the chic and modern Indian woman. Composed of light fabrics, asymmetrical silhouettes, and elegant embroidery — you are sure to dazzle in a Khialani piece.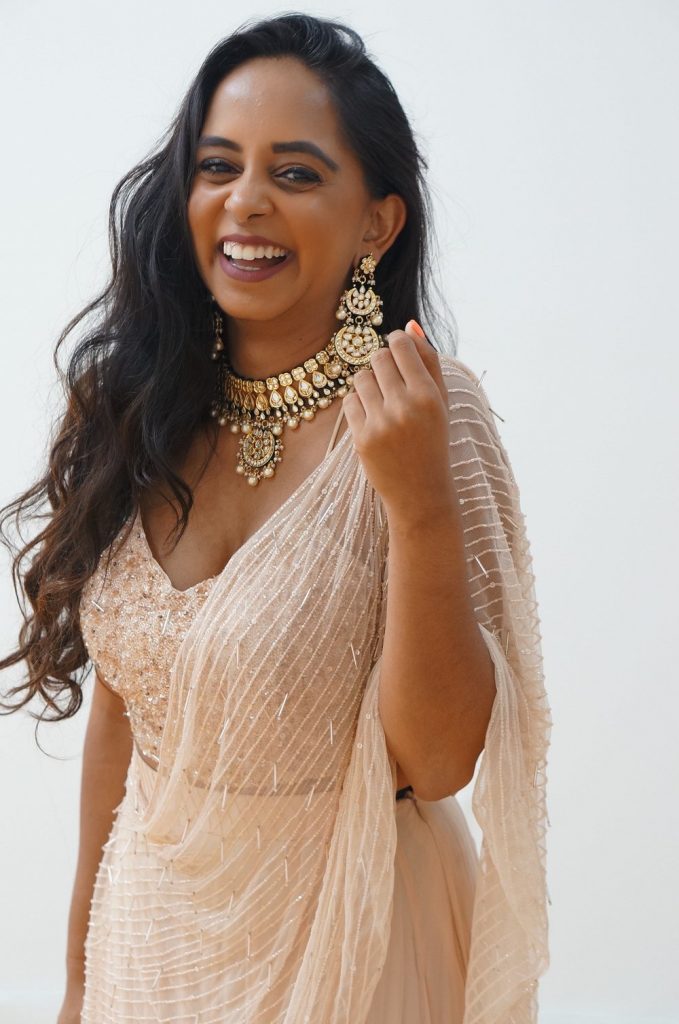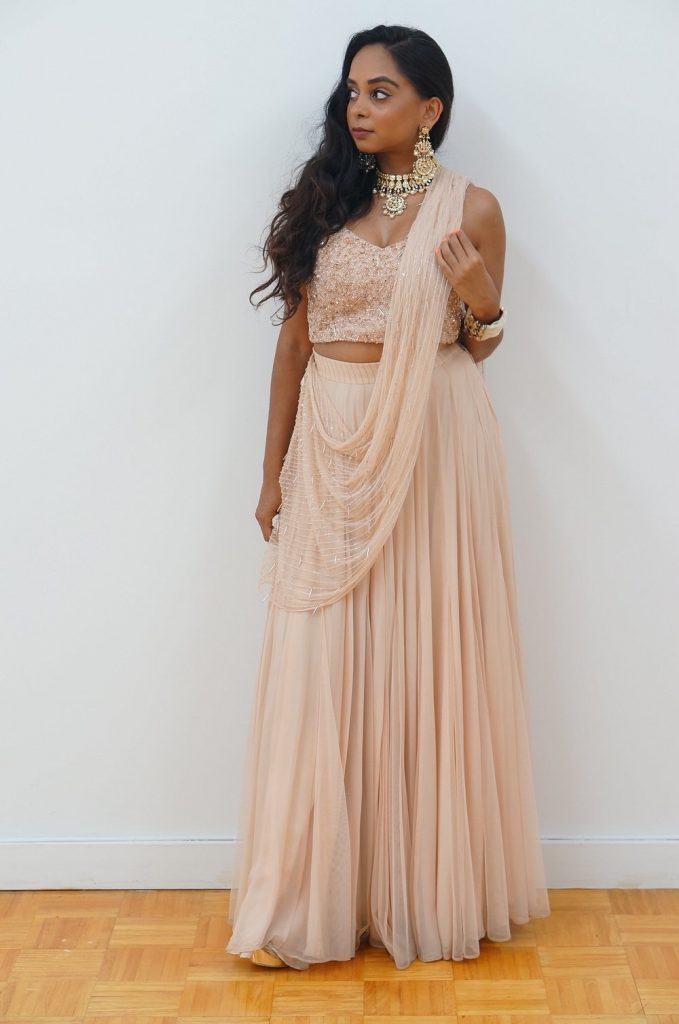 Chic cuts, pastels, tassels, and ethereal beauty come to mind when I think about The French Darjee. Every piece is a stunning blend of contemporary fabrics and drapes with traditional embroidery and beading.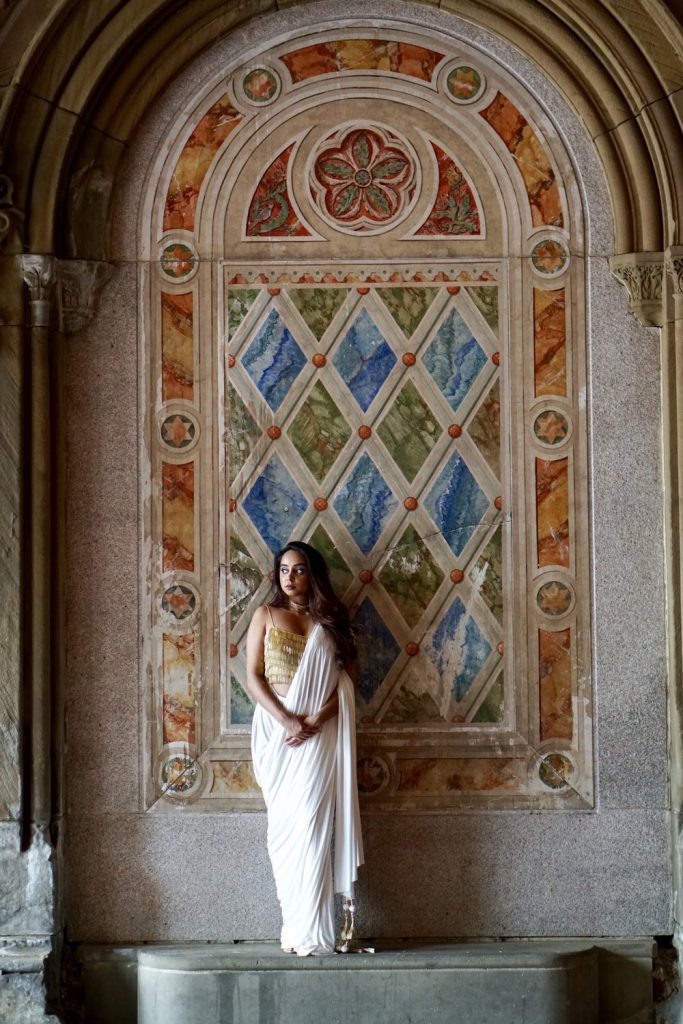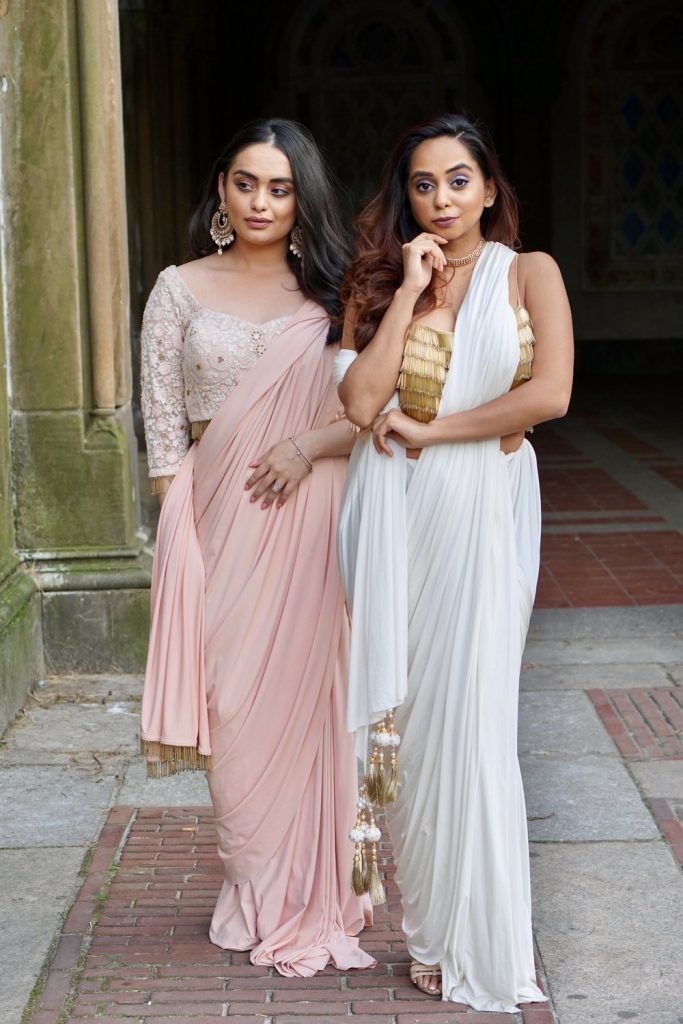 Kaur offers globally inspired contemporary South Asian designs. Produced entirely in New York City, the collection is as culturally diverse as the people it caters to. My favorite thing about Kaur is her ability to experiment with bold colors. During a time when more and more designers are gravitating towards pastels and neutrals, Harleen Kaur pushes the envelope by creating bright and vivid pieces.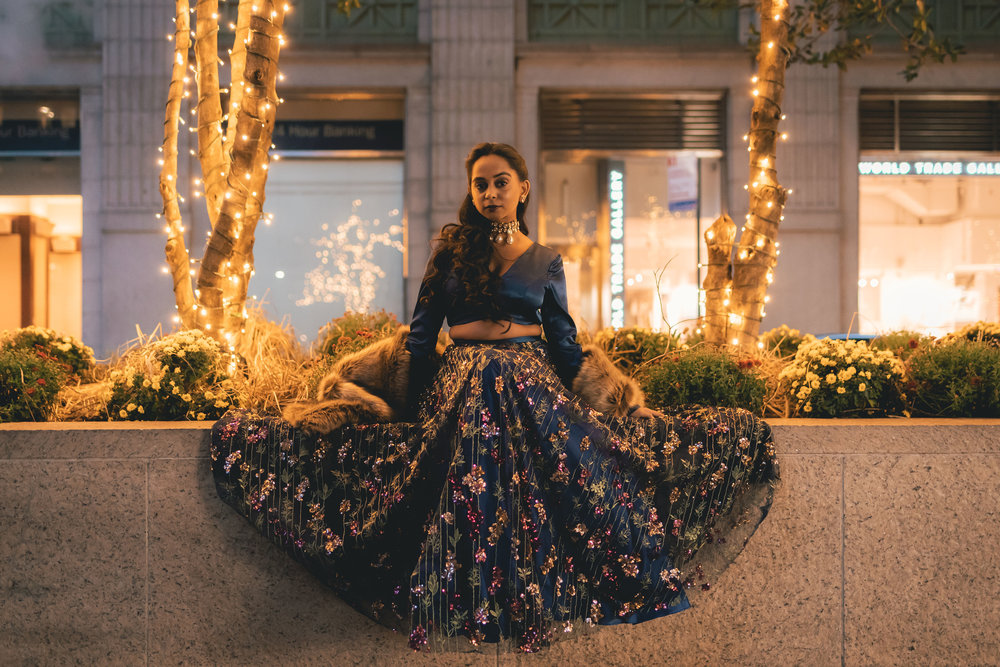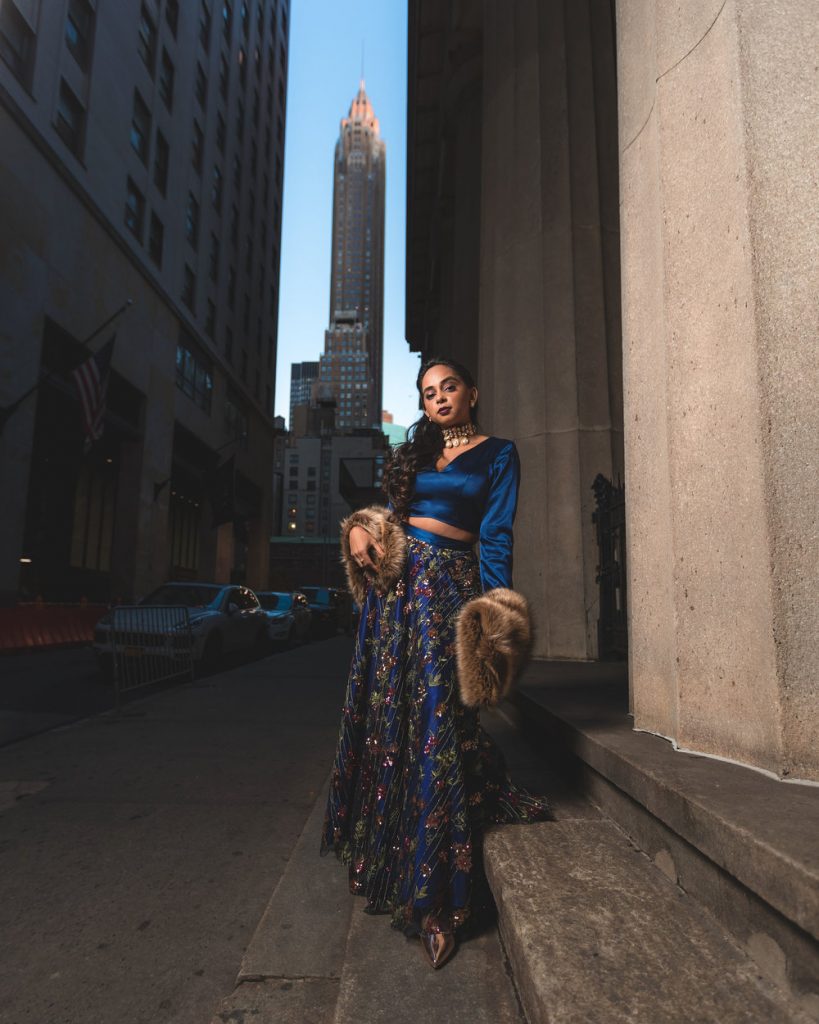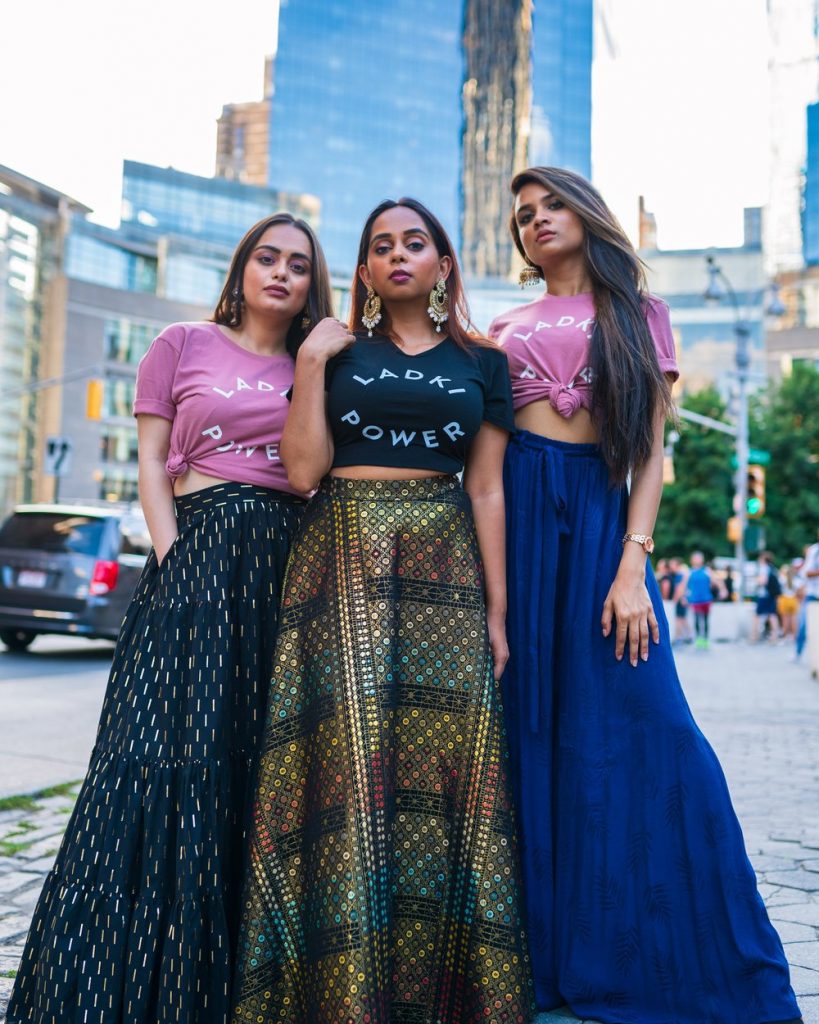 This has to be one of my top 5 favorite Indian outfits that I've worn. This pre-wrapped dhoti-sari by Chhabria is stylish, comfortable, flattering AND makes me feel like royalty — all while being practical and easy to wear!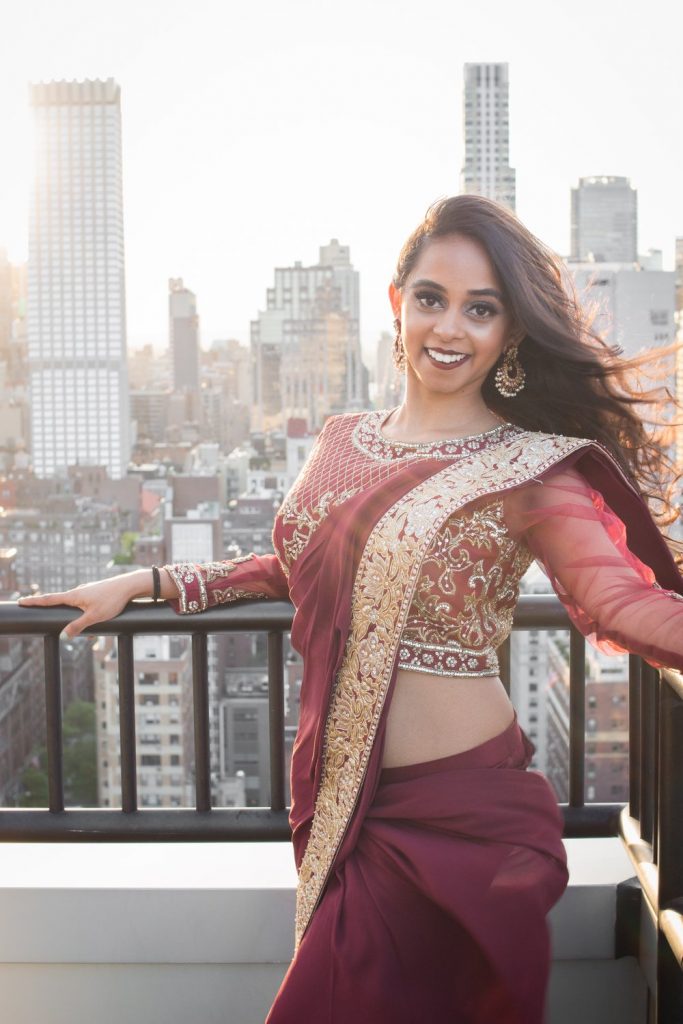 Ghosh has some of my FAVORITE indo-fusion silhouettes. This ensemble pairing a peplum blouse and dhoti pants was so much fun to style and wear, and the compliments I received were endless!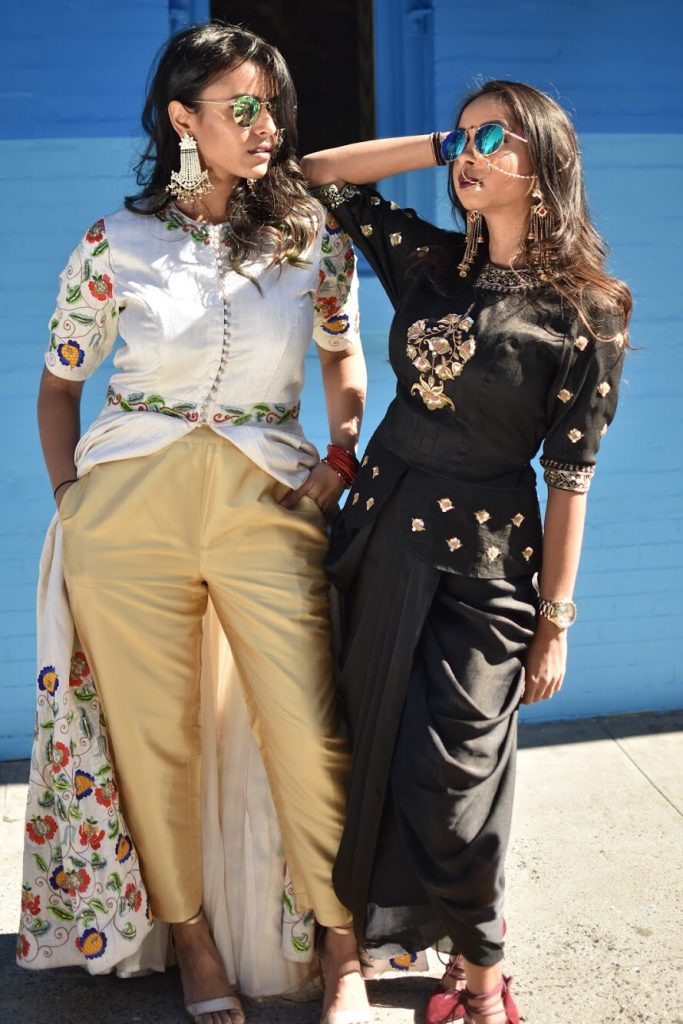 If you're looking to design and customize your outfit, Stylush Couture allows you to be a part of every step of the design process. No matter what you are looking for, designer Bijal Vohra can create a piece tailored to your needs. If you're not looking to spend too much, Stylush Couture also offers the option to rent and return!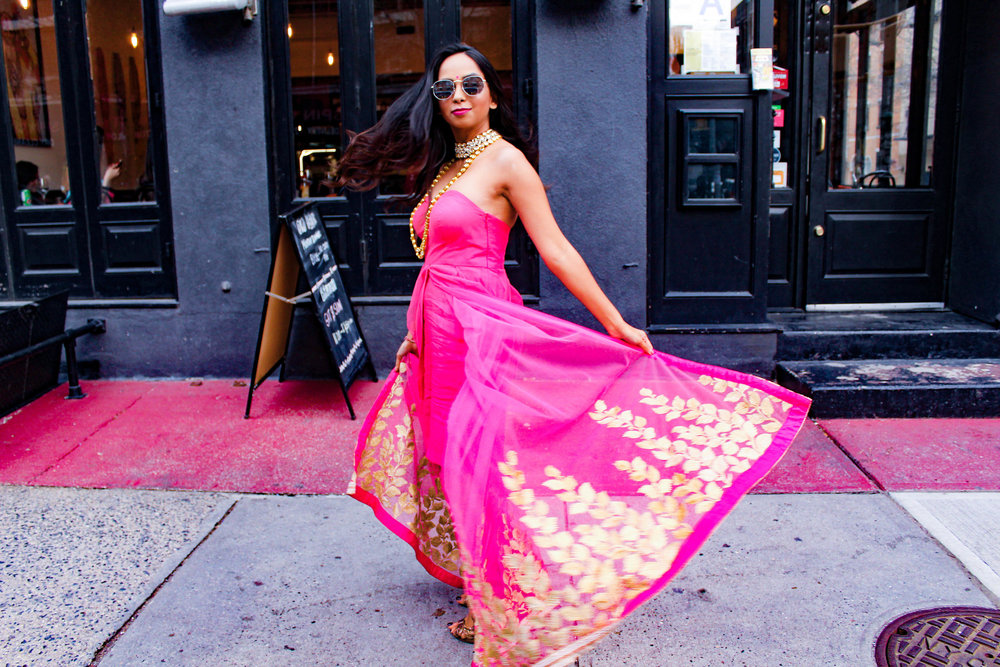 Whether you're shopping for your wedding, a family member or friend's wedding, Eid, Diwali or a holiday party — shopping with one of these South Asian designers will have you looking your best!