This post was originally published on our partner website India.com.
On May 9, the South Asian Film Lab (SAFL) will partner with Indo-American Art Council's (IAAC) New York Indian Film Festival (NYIFF) to showcase three short script readings, hosted by actress and producer Farah Bala, and a keynote by Christina Marouda, director of development at the Museum of the Moving Image.
SAFL is a collective idea formed for writers, directors and actors. Filmmaker, producer and editor Vishesh Sharma, for instance, felt concerned about the lack of South Asian diversity in media.
According to Sharma, SAFL's mission is to provide a communal space for artists to develop and grow while diligently working on filling the diversity gap.
"SAFL started because I wasn't seeing my fellow South Asian artists, being represented in the media, I noticed the absence of a solid network within the community," he said.
He added: "Instead of waiting, I decided to find out for myself who our current generation of storytellers were. I started discussing this with friends and colleagues."
Giri Coneti, filmmaker and SAFL's co-founder, was also inspired by his own experiences from another screenwriting workshop he attended with Jose Rivera, who wrote the 2004 film "The Motorcycle Diaries." After the workshop, Coneti like Sharma, saw the lack of diversity within the media industry and was inspired to create a space for South Asian writers to come together and develop new creative material.
"We are witnessing an interesting era of what we at SAFL think, is a transmigration of talent and stories," Coneti said. "What started with a few filmmakers meeting in someone's living room is now a thriving community."
Soon after, writer, director and Independent Filmmaker Project (IFP) alum Pulkit Datta also came on board and SAFL launched in June 2014.
And Bala, who is producing and hosting the upcoming collaboration with NYIFF, is the latest addition to SAFL's core group.
"SAFL has chosen to be proactive and change that dynamic [lack of diversity in mainstream media]," she said. "It is liberating to hear stories that do not require the gratuitous accent, or portray a stereotypical character whether the taxi driver, terrorist suspect or token best friend."
"We are not waiting for an opportunity to knock, we are creating it for ourselves and our community," Bala goes on to say. "When it comes to intertwining the relationship with active members, SAFL helps to grow talent and instills a support system for upcoming South Asian filmmakers. We actively nurture talent and content, foster collaboration and support each other as we move projects from concept to page to production, publicity, distribution and beyond."
Since the launch, SAFL has successfully created an environment for fellow artists to hone their craft.
The platform is a launchpad for South Asian writers with unique perspectives of global stories that are not necessarily about South Asians. In a lot of ways, SAFL is organically growing as a platform with various individuals actively contributing to building a sustainable and sure way to achieve a larger goal of equity in representation.
What started as a small group of six members has grown to more than 150. The bi-monthly lab sessions normally bring 20-25 active participants. Just by looking at the immediate success that is continuing to grow, SAFL is always thinking of ways to enhance the experience for members.
"We are constantly talking about streamlining our structure—yes we want to make solid content, but we are equally committed to nurturing our community," Datta said.
A year after SAFL's official launch, they continue to lead the way in creative representation for the South Asian community. And by joining hands with NYIFF in their upcoming event they aim to further connect New York City audiences with the South Asian community,
"Having acclaimed director and actor coach, Heidi Marshall, come on board for this event is a great resource for our members—to get a firsthand experience of witnessing director-actor collaboration," Coneti said.
The joint event will feature screenwriters Shetal Shah, Vinny Anand and Uday Jhunjhunwala.
Attendees can anticipate a sneak peak of the writing process during SAFL's three staged scripts-in-development readings.
"NYIFF audiences will get a glimpse into the development of a screenplay. Normally, we get to see the end product at a film festival," Sharma said. "SAFL hopes to introduce audiences to the process of making that product—workshopping initial drafts of the scripts, public readings etc."
To purchase tickets for the May 9 showcase, please visit SouthAsianFilmLab.org.
And if you are attending NYIFF this year, be sure to check out this SAFL made short-film:
"Iftar" – Written and Directed by SAFL Co-Founder Giri Coneti, Executive Produced by Shekhar Kapur (Elizabeth, Bandit Queen, Four Feathers). Starring SAFL members Farah Bala (Broad City) and Ahmad Razvi (Man Push Cart). World Premiere at NYIFF on May 5.
---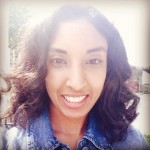 A New York native, Alicia Chinatomby finds it very hard to pry herself away from a strong-willed protagonist or action-filled book. When she's not doing that, she's dancing her way to the beach or diving into a new adventure.