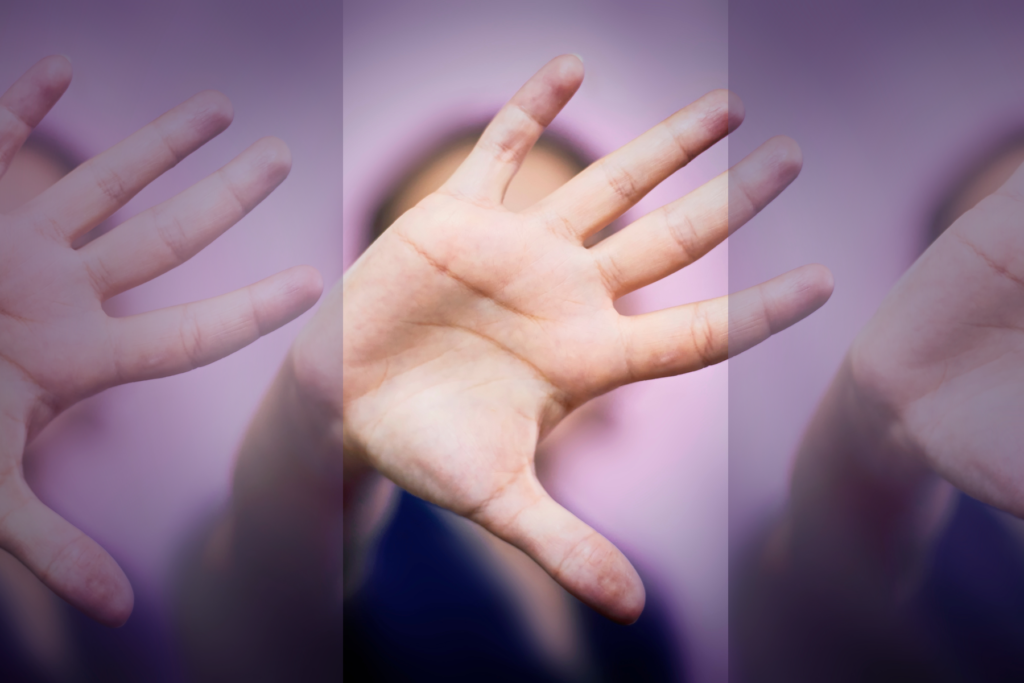 In July 2022, Sania Khan's life was ruthlessly taken from her by her ex-husband. Sania was a young, vibrant South Asian woman – a creator and photographer who had the courage to step out of an abusive marriage, even in the face of community norms that discourage women from speaking out. While this tragedy seemed to stir a consciousness in the South Asian diaspora that we can no longer justify the status quo, it is far from the only such incident. Just months later in December of 2022, Harpreet Kaur Gill was stabbed to death by her husband in Vancouver. While the most extreme cases like those of Sania Khan and Harpreet Kaur Gill are highlighted by mainstream media, a small body of research provides evidence that intimate partner violence experiences are equally, if not more, prevalent in South Asian communities than the general population in the US or Canada. That's why we need to do more as a community and throw light South Asians and intimate partner violence.
Violence prevention researchers have long used traditional gender roles to explain intimate partner violence in South Asian countries. These norms are deeply entrenched beliefs in society about appropriate roles for people based on their gender. In South Asian communities, these norms typically privilege men in intimate relationships. These beliefs are further perpetuated by mainstream media. For example, despite historic criticism for its depiction of harassment as "romance" or abuse as "lovers' quarrels," Indian cinema has only normalized toxic masculinity and violence as a form of conflict resolution with its hundreds of millions of viewers.
Despite the identification and investigation of these norms in South Asia, there's so much we still don't know about diaspora communities, especially in relation to South Asians and intimate partner violence. In the US, South Asians have become one of the fastest-growing populations, but we remain unaware of how the stresses of raising a family in a different culture, and the weight of growing up between two worlds, affect these norms, expectations, and experiences among South Asian immigrants, the second generation and beyond. 
In this article, we'll take a deeper look at how these norms are enacted to influence intimate relationship dynamics, discuss the recent rise in intimate partner violence, and explore the work that researchers, policymakers, and program implementers can do to address violence in South Asian diaspora communities.
Social Norms and Violence in South Asian Diaspora Communities
Why does it take catastrophic events to serve as a call to action? For one, the "model minority myth" continues to portray South Asians in America (who originate from Bangladesh, Bhutan, India, the Maldives, Nepal, Pakistan, and Sri Lanka) as a healthy and wealthy group. As a child of Indian immigrants, I always thought this was just a frustrating trope that lived rent-free in my head next to the eternal question, "Log kya kahenge?" (What will people say?) However, I have realized that this constant worry is not just an innocent preoccupation. It's the result of a dangerous spiral beginning with the portrayal of South Asians as a model minority and the need to maintain that well-to-do image. This only reinforces the traditional gender norms that overlook men's perpetration of violence and encourage women's silence, crippling any efforts to understand the scope of the problem and draw attention and resources to address it. 
The Impacts of COVID-19 on Intimate Partner Violence
Prior to the start of the COVID-19 pandemic, the frequently-uttered phrase among researchers, practitioners, and advocates alike was "one in three" — one in three women ages 15-49 experiences physical and/or sexual violence inflicted by an intimate partner in their lifetime. Under the cover of the COVID-19 pandemic however, rates of violence against women rose dramatically, prompting UN Women to call for recognition of this "Shadow Pandemic." During the height of the pandemic, the social isolation that came with lockdowns and quarantine procedures to curb the spread of disease made home a more dangerous place for an increasing number of women. As communities seek to rebuild, the inequities in access to and use of potentially lifesaving services have deepened. Now more than ever, it is critical that we shine a light on the many intersections of our society to prevent South Asian women's experiences of intimate partner violence from being pushed even further into the shadows. 
Addressing the "Shadow Pandemic"
First and foremost, to better understand South Asians and intimate partner violence, we need better data disaggregated by racial/ethnic group. Since the 1980 Census, only those of Indian origin have had a fill-in bubble. All other South Asian groups have to write something in, decreasing their participation. South Asian communities in the US are not a monolith and they are certainly not all of Indian origin. This perception, fed by our lack of data, likely privileges the Indian community in America and limits the visibility of other South Asian communities. 
More accurate information will help us better understand where the need is greatest. We can make a stronger case for more equitable resource allocation, improve South Asian language materials for survivors, and enhance provider training programs, accounting for the specific cultural implications of disclosing and seeking treatment for violence in South Asian communities. Public health researchers should increase efforts to understand the prevalence of experiences of violence, the environmental factors that make South Asian women in America vulnerable to experiences of intimate partner violence, and how it impacts their health.
While outstanding organizations such as Narika in California and Sakhi in New York are leading the charge in raising awareness, running active helplines, and providing support, they cannot be the sole safe space for survivors. While the system's failure to protect Sania is not an isolated incident, it has served as a wake-up call.
All South Asian women in America should be able to be healthy and safe and lead lives free from violence, coercion, or abandonment. To achieve this, we need better data, more research, culturally-tailored resources, and appropriate legislative action that will allow for prevention, screening, and treatment efforts to finally take root.
 Intimate Partner Violence Resources:
   

National Domestic Violence Hotline

Call: 1-800-799-SAFE (7233) or 1-800-787-3224; Text: "START" to 8878
   

National Dating Abuse Helpline

Call: 1-866-331-9474
   

National Sexual Assault Hotline

Call: 1-800-656-HOPE (4673)