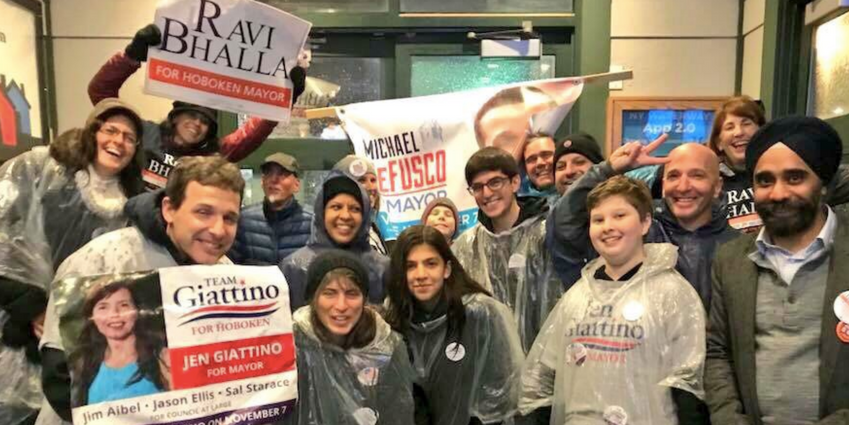 A year after President Trump was elected the President of the United States on an anti-Muslim, anti-immigrant platform, support for candidates of all gender identities, backgrounds, and races was vociferously made apparent as history-setting races were called across the country on Election Day this year.
South Asian-Americans, in particular, won some key races for local and state government positions in numerous states, highlighting the importance of public service and increasing the amount of representation in public office.
One candidate who truly had to fight his battles to victory was Councilman Ravinder "Ravi" Bhalla, who became one of the first Sikh mayors of a major U.S. city. Days before the election, campaign flyers, and posters were plastered across the city, labeling Bhalla as a "terrorist" who could not take over the town. Fortunately, the story ended well for Bhalla, who handled the racism with dignity and class and won the mayoral race in Hoboken, New Jersey.
Yesterday, a flyer w/ word "terrorist" above a pic of me was circulated in Hob. Of course this is troubling, but we won't let hate win. pic.twitter.com/Ri9xrYF4Al

— Ravinder S. Bhalla (@RaviBhalla) November 4, 2017
Thank you Hoboken. I look forward to being your Mayor! #TeamBhalla #FinishedStrong pic.twitter.com/UKPuXkDWGX

— Ravinder S. Bhalla (@RaviBhalla) November 8, 2017
Similarly, Balvir Singh, a high school math teacher, became the first Sikh to be elected to the Burlington County, New Jersey Freeholder Board after facing political ads that made fun of his name and suggested he would protect immigrant criminals. While Bhalla's and Singh's controversial election stories made news headlines, please join us in also congratulating these other deserving desi candidates who won their respective races and made our community proud last week:
Connecticut
Saud Anwar, Mayor, South Windsor
Massachusetts
Sumbul Siddiqui, Councilwoman, Cambridge
New Jersey
Tahsina Ahmed, Councilwoman, Haledon
Assad Akhter, Freeholder, Passaic County
Sangeeta Doshi, Councilwoman, Cherry Hill Township
Vin Gopal, State Senator, 11th District
Sadaf Jaffer, Committee Member, Montgomery Township
Arati Kreibich, Councilwoman, Glen Rock
Hemant Marathe, Mayor, West Windsor
Joyce Mehta, Board of Education Member, South Brunswick
Raj Mukherji, Assemblyman, 33rd Legislative District
Shanti Narra, Freeholder, Middlesex County
Deven Patel, Board of Education Member, South Brunswick
Falguni Patel, Board of Education Member, Edison Township
Viru Patel, Councilman, Woodbridge Township
North Carolina
Dimple Ajmera, Councilwoman, Charlotte
Washington
Manka Dhingra, State Senator, 45th District
Satwinder Kaur, Councilwoman, Kent