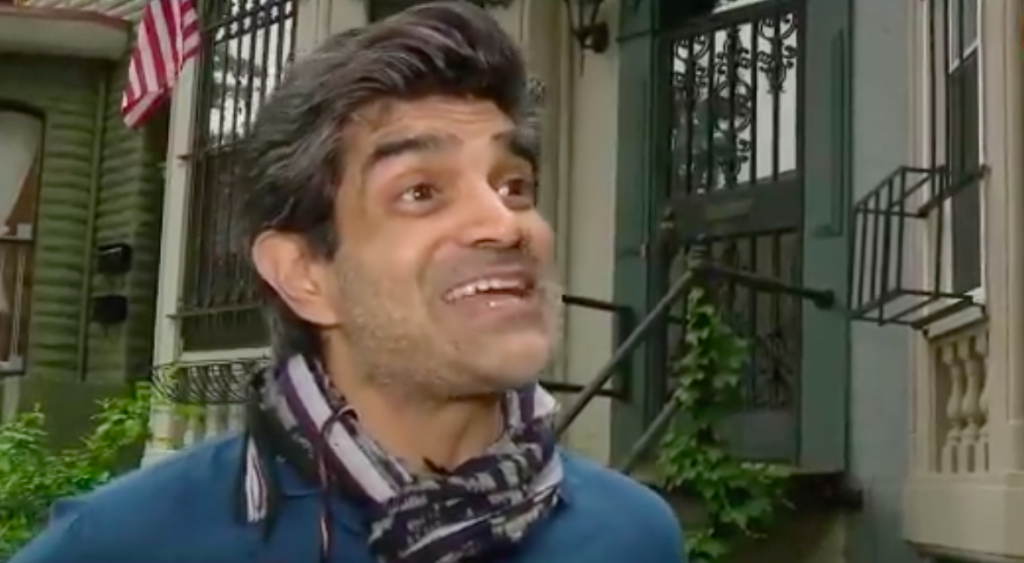 To say that 2020 has become a pivotal year in history would be an understatement, this past week itself has become a vital moment in history. In the wake of George Floyd's murder on May 25, mass protests against police brutality and systemic racism have broken out in all 50 states of the U.S. in addition to major cities around the world.
In response to the protests, many cities in the U.S. have implemented curfews, including the country's capital. Washington, D.C. had a curfew instituted by Mayor Muriel E. Bowser on Monday from 7 PM to 6 AM for two nights. 
"D.C. had no problems last night. Many arrests. Great job done by all. Overwhelming force. Domination. Likewise, Minneapolis was great (thank you President Trump)" self-congratulatory tweet by Donald Trump read Tuesday.
The president failed to mention that 25 minutes before the curfew started on Monday, Secret Service police and the National Guard used tear gas, batons and flash grenades on peaceful protesters in front of the White House in order for him to walk to the nearby St. John's Church to conduct a photo-op, ABC News reported.
He also failed to mention how Washington, D.C. residents sheltered protesters in the face of violence incited by the police. Residents opened up their doors as a place of temporary solace and much-needed shelter in a time when protesters were being gassed and beaten under the president's very orders. Included in these good samaritans was South Asian individual Rahul Dubey, a 17-year resident of Washington D.C. He was sitting out on the stoop of his stairs Monday evening when police officials set up a brigade near his street, a convergence between 15th and Swann St NW.
The police had corralled a large group of people, from teenagers to those in their fifties and created a blocked wall. As crowds gathered, people joined Dubey on his steps. A protester asked to charge their phone while a few others asked if they could use his bathroom. Dubey then offered people the option of leaving from his back alleyway. 
Around 9:00 PM, mayhem broke out. According to the Esquire, the police had begun using pepper spray, batons and physically throwing protesters. Dubey immediately acted. He quickly opened his doors and people started filtering in while he held onto the door railing. 
"It was like a human tsunami of people that the cops were pushing into my street, and the overflow was coming into my house. I hadn't seen anything like it. All I kept on yelling was "Get in! Get in!" I kept saying, "Get downstairs! Get upstairs!" Dubey told Esquire. 
Once the police line moved past his house, Dubey entered his home to find people pouring milk and water on their faces as a result of pepper spray in their eyes, which he too had been affected by. But despite being inside, protestors were still not safe, the police began shooting pepper spray through the windows, news outlets reported.
After about an hour and 15 minutes, Dubey stepped out of his house to talk to the police but was told to go back inside or face arrest. In addition, Dubey told the Esquire that decoys were to his door to inform protesters that if they left through the back alley, they would be safe. Dubey ordered pizza and the police allegedly hijacked the pizza delivery man for an hour as well, he said in an interview. Most of the protestors stayed at Dubey's home until early Tuesday morning when the curfew ended. 
Dubey, a first-generation Indian-American, described the scene of people congregated in his as a commercial.
 "I got a Coca Cola commercial spread out from white dudes who are rapping to a couple of dudes smoking a J in the backyard to Asians to Latinos and another South Asian who gave me props to Blacks. Full on. We're all in it together. It's pretty cool!" he told the Esquire.
https://www.instagram.com/p/CA1AD70DAAj/?utm_source=ig_embed
Dubey's act of courage is remarkable. Kenya Queen, a 26-year-old Black woman residing in Texas, echoes the sentiment.
"Something about Rahul letting the protesters escape through his back alley is so powerful and it reminds me of how abolitionists would help African Americans escape with the underground railroad. For years, I have protested and posted and begged for people to care, and we were given so much flack for even using the phrase 'Black Lives Matter'. To finally see the world of all ethnicities join us is so profound." 
This brings up the question of the role of non-Black allies in this movement. I have seen my non-Black peers work hard to educate themselves by actively looking and providing resources to books, papers, funds, and organizations. I have seen discussions break out between friends and their family members to address their deep-rooted biases and racism, particularly in the South Asian community. On the other hand, I have also seen people willfully ignore the Black Lives Matter (BLM) movement, and instead proclaim that their struggles matter just as much. In doing so, they disregard the importance of Black-led civil rights movements in the U.S. and the racism and implicit bias that exists within their community. 
Dubey's act of courage, in his own words was quite simple at the end of the day. "I opened a door. You would have done the same thing," he told The Washington Post.
As a South Asian, seeing Dubey open up his doors without any sense of hesitation or trepidation makes me feel as though change is happening right before our eyes. But it would be remissive of me to not acknowledge that alongside this amazing moment of solidarity, we still have a lot of work to do. 
On Tuesday morning, Instagram users woke up to find their feeds inundated with black squares posted in solidarity with the BLM movement. I myself had uploaded such a post and admittedly used the hashtag #BlackLivesMatter before rightfully being told to delete my post, as using the hashtag would distract from posts that provided vital information. I made a mistake, and I learned from it. I heard from people who decided to keep their posts, with the hashtag #BlackOutTuesday, to share links to resources or to provide an opportunity for their followers to ask questions about the black squares. I also heard from people who felt that inundating the Instagram feed with black squares exacerbates the problem of a lack of information being shared. 
Sometimes, well-meaning actions don't always provide the intentioned results. Sometimes, we make mistakes. It is important to hold ourselves accountable and to learn. It is important to normalize the process of changing our opinions once we learn new information. Because at the end of the day, this 'moment' isn't about us. It's about what we can do to provide support as allies and how we can use our privilege and voice to create change, and keep trying. What would be wrong at this time is to say nothing and to do nothing. 
https://www.instagram.com/p/CA6CrZQHz-N/
As an international student currently residing in Los Angeles, I have seen my friends and community members filled with rage, fury, and anger as they join the protests. But at the same time, this moment evokes memories of the riots in Los Angeles back in 1992. Those too which began in anger over police brutality against a Black man, Rodney King. Back then, it could have been easier for people to regard Rodney King's brutal beating by four policemen as an isolated incident. But now, 22 years later, it is clear that police brutality, racial injustice, and systemic racism are part of a pervasive pattern – a pattern that has taken the lives of Trayvon Martin, Ahmaud Arbery, Breonna Taylor, Alton Sterling, Tamir Rice, Sandra Bland and countless others among many.