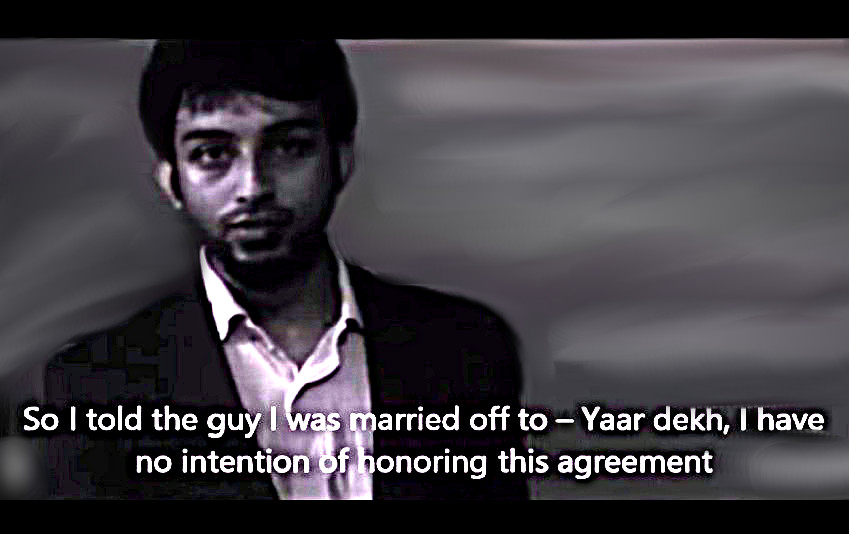 Santadevi Meghwal is from our generation. While we complain about shitty WiFi connectivity in a mall, about KFC not having home delivery services in our area and how the movie "Dil Dhadakne Do" was a complete waste of our money and time, Santadevi silently battles an already won war.
Imagine in 20 years, if marijuana is legalized and you see a bunch of rebellious teens rolling one to beat the system—you would probably go, "Hey, we already did that for you, kindly chill." That should be our reaction to the fight against child marriage in this day and age. But, so many of us have better things to do, in addition to popular media conveniently looking the other way.
If not for the excellent work put in by groups like FemPositive, Price of Silence, and 16 December Kranti, I would be guilty, as well as being oblivious.
The video, "#FreeSantadevi | End Child Marriage Now," has a simple purpose. The concept that I'm calling 'Cover Material' allows me to do a stand-up set from the perspective of someone else. I could probably do Gandhi or Hitler on the spot, but this one was a little tricky.
Firstly, Santadevi, someone whom I haven't met personally, is very much the crux of the cause. She was married at 11 months to a nine-year-old boy, an event in her life that she doesn't even remember. It wasn't until she was 16 that she was informed of her already existing marriage. Now, 19, she wants the marriage annulled.
I had to deal with the issue sympathetically. And secondly, I had to put all that aside and treat the subject from my viewpoint, or perhaps, what I would feel if I were to go through all this personally. The more literature I came across, the frustration, absurdity and frankly, the idiocy surrounding the cause became easier to portray, perhaps.
So, all that uppity aside, this is just a teeny-weeny attempt of mine to hopefully put the entire context in an entertaining, and more importantly, an informative way. Assuming, had she ever walked into a comedy club, she would have probably voiced the same if she had words.
---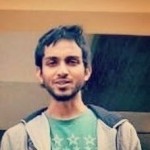 Rohan Mukherjee is a law graduate turned stand-up comedian. He has been a Fellow at Kairos Society and the CEO and Founder of Grayscale Legal. Currently based out of Mumbai and a part of The Awkward Fruit comedy club, Mukherjee is a content creator for some of the leading online media. When not pretending to be sincere, Mukherjee can be found writing for his page @smallEpics.