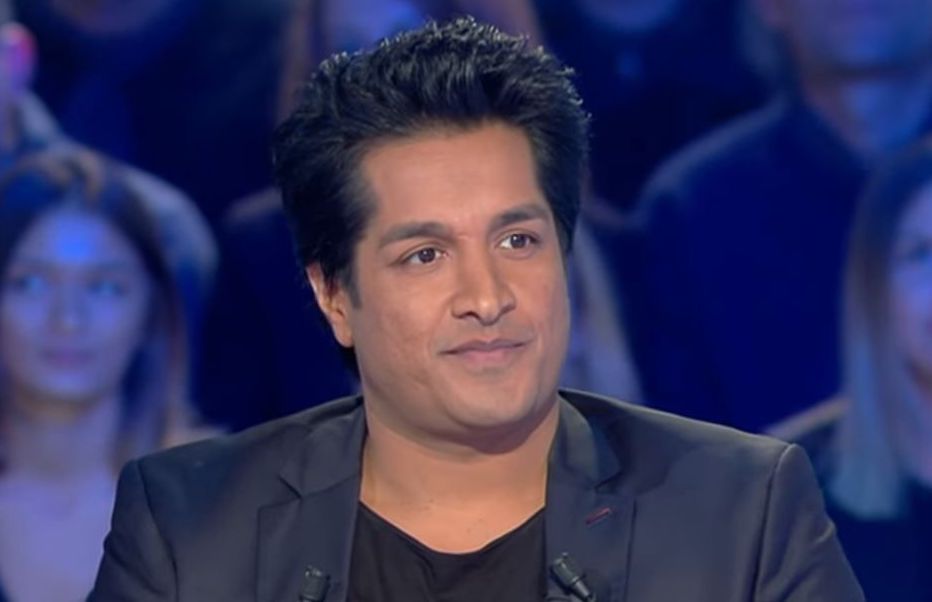 After 22 years of performing stand-up comedy worldwide, Samir Khullar says he doesn't have a pre-performance ritual. Instead, he likes to feel out the vibe of a crowd when telling jokes.
I tend to be prepared, but not be too married to a set list. The best movies are when people forget they're watching the movie and get involved. I like having that with my audience.
Samir, better known by his stage name "Sugar Sammy" or just "Sam," is an award-winning stand-up comedian hailing from Quebec, Canada. Described by the New York Times as a "fearless comic with a talent for provoking both laughter and outrage," his routines are inclusive of all people and backgrounds, given his unique ability to speak in four different languages.
https://www.instagram.com/p/BtOhTxggn3x/
Sugar Sammy began dabbling in comedy while he was a student at McGill University. He said about that time,
I used to promote clubs and throw parties to pay off my tuition as my side hustle.
It was during that time that he earned the nickname Sugar Sammy, having developed a reputation with the ladies and often sneaking them into parties.
Since his college days, he's gone on multiple global tours over the span of two decades, performing everywhere from North America to Europe, Asia, and the Middle East. Last week, Sugar Sammy appeared in a series of shows in New York City at the renowned venue Caroline's on Broadway after a two-year hiatus away from the States.
It's a legendary club. It's the biggest name in comedy. I'm very stoked to being back in the States.
As one of Canada's biggest comedians, Sugar Sammy uses his travel experiences combined with his ability to transition between fluent English, French, Hindi, and Punjabi to influence his humor and understand the energy in an audience.
It's not just about language, but about culture. There are a lot of things that become culturally specific.
https://www.instagram.com/p/BuO5Sn9F2_9/
Born to Punjabi parents who immigrated to Canada in the 1970s, Sugar Sammy discussed how living in Quebec, the only French-speaking province in a nation of primarily Anglophones, was a challenge within itself.
Being a South Asian who grew up in Montreal, in the most multicultural part of Quebec – it's already being a minority, and a French minority within Canada. It's like all of those layers bring so much to my point of view, because I can see both sides of things. There's so much more to talk about.
When he started out, there were no South Asian comics to look up to. Instead, he points to legendary comedians like Eddie Murphy, Dave Chappelle and Chris Rock as influential in his work.
The African-American community came from the margins. That's the point of view I had, the outside looking in.
But with the rise of South Asians like Hasan Minhaj, Aziz Ansari and Mindy Kaling using humor to win the hearts of international audiences, Sammy said it was only natural.
Our parents were the first generation to move here. They did their best to survive and grow and struggle. It's a big thing, to go to another country and start over. You're seeing South Asians not only cross over to the arts, but also become doctors, lawyers, businessmen, entrepreneurs. Across the board, you're seeing diversity in all these other professions.
Stand-up comics are well known for telling jokes that cross the boundaries of feelings, dismissing all notions of cultural taboos or sensitive topics. However, 2019 marks a point in time where celebrities are being held accountable for their past and present words and actions surrounding controversial areas, namely sexual harassment and assault as well as homophobia.
https://www.instagram.com/p/BqOHaf2FjCe/
Aziz Ansari, one of the world's most famous South Asian comics, made international news last year after a story accusing him of sexual assault broke out. In 2018, comedian and former SNL writer Nimesh Patel was booed offstage after his stand-up routine was deemed offensive by the crowd at Columbia University.
When asked about his thoughts, he had this to say.
We're living in a very particular time, especially for comedy. Comedians aren't being judged by whether they're funny or not, they're being judged by their point of view on things.
He said that a comedian's humor on stage should be the main barometer on how they are judged.
Even if someone has different values from me, if I see him on stage and they're funny, I can appreciate them.
Being involved in performing arts led Sugar Sammy to new ventures. In 2011, he launched a bilingual show called "You're Gonna Rire" and later went on to become the recipient of Comedian of the Year from Quebec's prestigious Olivier comedy awards. In 2016, his farewell show for the Montreal International Just for Laughs Comedy Festival drew a record-breaking crowd of more than 115,000 people.
https://www.instagram.com/p/BqxeoXgF7Be/
Most recently, he joined the panel of judges for "La France a un Incroyable Talent," the French equivalent of "America's Got Talent."
"Every day, every year I grow, my experiences get better and I'm challenging myself."
Sammy's shows in New York marked the third stop in his latest U.S. tour since 2017, having performed at Chicago and San Jose.
There's a vibe here that you don't get anywhere else in the world. Instead of being one big country, it's like a bunch of little countries. It's very different from state to state.
Sugar Sammy's next stops include the Punchline in Atlanta, Georgia, from February 28th – March 3rd, and in Washington D.C. on March 9 at the Birchmere.