by Shezda Afrin
The sun's out (and it has been for the last 2 months!) which means it's time to get your sunnies out. But with so many shades to choose from, which one do you possibly settle for? Of course, pick the one that channels your inner diva, but also keep in mind the shape of your face, and what will suit you!
And if you don't know which shape would suit your face shape, then tune into the list below and I'll give you a hand!
1. Round-shaped face
[Photo courtesy Indiatimes.com]
If you are like me, you do not experiment with sunglasses often. Sometimes you fear it being too over the top. Well, if you have a round face shape, then you're in luck. You can never—emphasis on the "never"—go wrong with a pair of aviators. I say any face shape can wear a pair of these with almost anything.
2. Longer facial structure
[Photo courtesy The Talented Indian.]
Do you have a longer facial structure, like the "Kala Chasma" queen herself? Then you can grab a pair of Ray Ban's Wayfarers and get ready to rock like Katrina Kaif. With shaadi/baarat season in full swing, these sunglasses are perfect for a heavy desi outfit and a whole lotta jewelry.
3. Heart-shaped face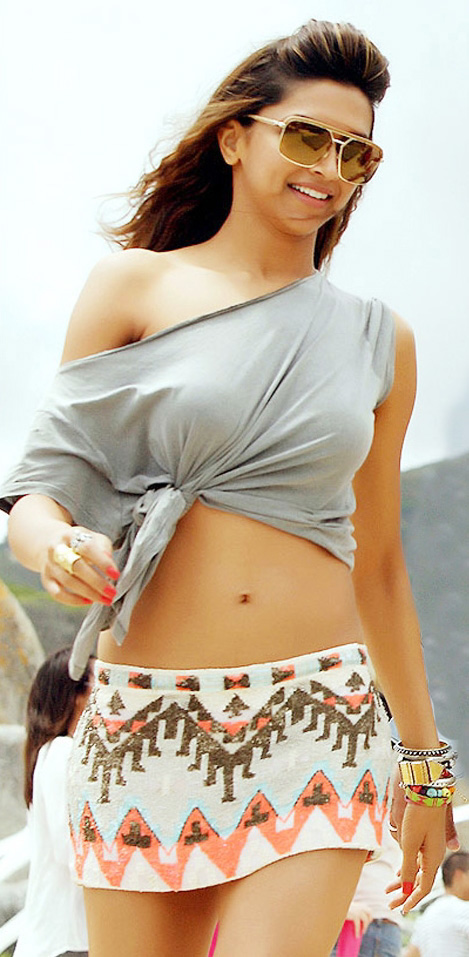 [Photo courtesy Filmi Beat.]
This one is for the beach bums! Deepika Padukone is always seen sporting sunglasses that are oh-so unique like this leather-trimmed Aviator from Dior. However, if you have a heart-shaped face, I suggest that you experiment as much as you like and choose glasses with bigger frames. Even if you do not have a so-called "heart" shaped structure, try these kinds of shades out! You never know!
4. Square-shaped face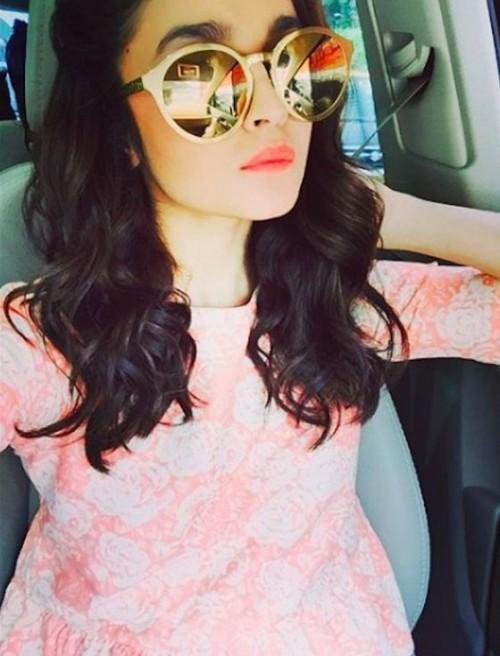 [Photo courtesy Seenit.]
This look has to be my favorite this season! If you have a square facial structure, then look for smaller, circular frames.  Regardless of whether you have a square-ish face or an oval shape, try out something different and surprise yourself!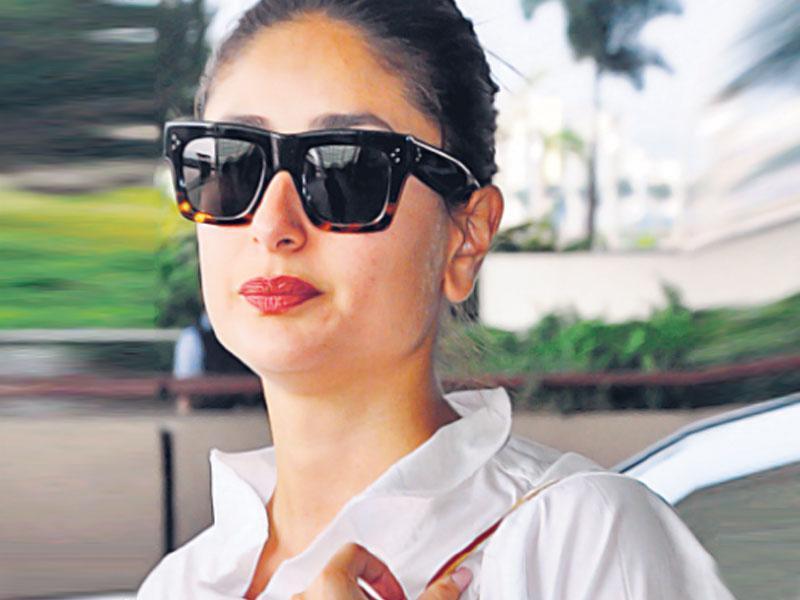 [Photo courtesy Hindustan Times.]
Also falling into this face shape is this look—Bebo's got it right! I am pretty sure you've seen these on the Olsen twins before. If you've got a circular, yet squared edged type face shape, then oversized sunnies are for you! They are so casual that you can wear them just about anywhere to amp things up!
5. The narrow chin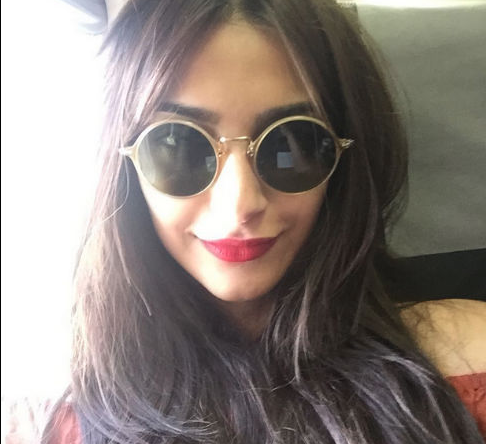 [Photo courtesy Boldsky.]
Sonam Kapoor rocks shades with a vintage touch to the frames. For narrowed chins, these old-time favorites are your go-to! Vintage glasses go hand in hand with this season's favorite off the shoulder blouses!
Cat-eyed corners is a risk all #Brown Girls should be willing to take! I mean look at this kala kala chashma on that gora gora mukhda! If you have Sonam's face shape, then by all means, give these classy shades a try. Perfect for a summer night out!
6. Diamond-shaped face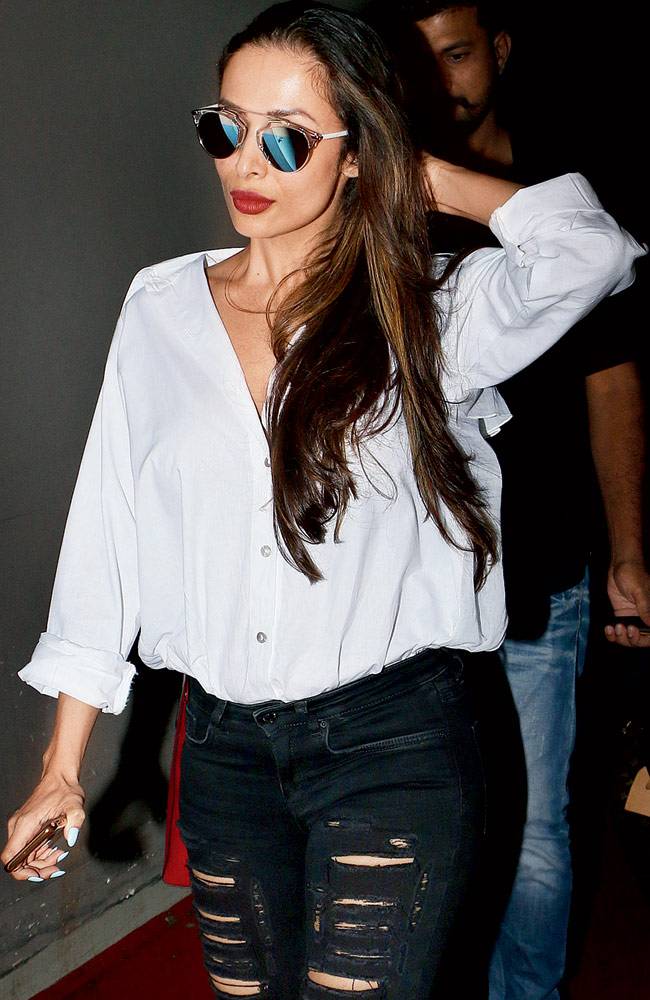 [Photo courtesy India Today.]
Shine bright like a diamond! Yes, you've heard it right! If you have a diamond shaped face, then go for these classics! These Diors were a summer fave last year and are making a comeback this summer as well. There are many retailers that have the same style in stock. A must-have in your travel bag this summer!
7. And, the "anyone, anywhere-s!"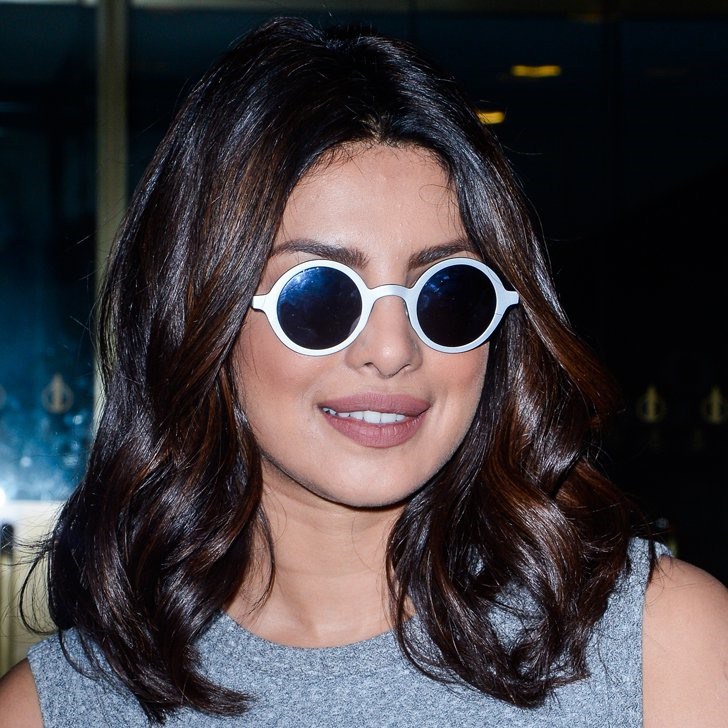 [Photo courtesy Winkk.]
What's a PC selfie without her attractive sunnies? I believe that you do not need a specific face shape to put on one of these—something big and circular with colored frames. Be bold and brave and wear them with a bright lip color to seize the summer day!
Drumroll! The take-home message this season is to wear sunnies that compliment not only your outfit but also your face structure. Flatter and stun with oversized shades. If you feel like going old-school, get your hands on a vintage piece! If all of the above are not suiting your preference, then grab those Ray Bans and soak up the sun, girl!
---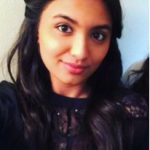 Shezda Afrin is a college sophomore from Pennsylvania studying on the pre-med track, with a focus in public health and writing/publishing. She loves to travel with her family and witness different cultures. You will probably find her spending her Friday nights watching Bollywood movies with a plate of mini samosas in hand. She hopes to highlight the many talents of our South Asian youth in America through Brown Girl.