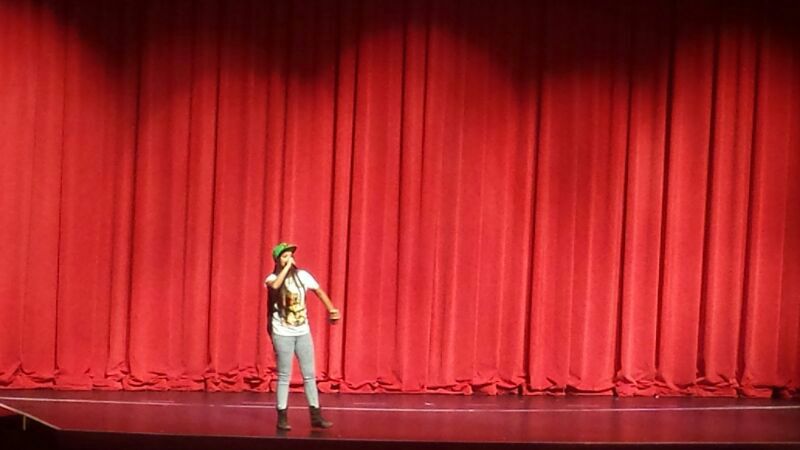 It's been a several years since I graduated college, but last Saturday, I found myself at University of Houston's talent show, "Nasha." I went to see my alma mater's a-capella group perform (shout out to UT Hum A Capella!) and coincidentally my girl crush Lily Singh, aka Superwoman, was hosting the event. For those are not familiar with Superwoman, she is a Canadian-Indian YouTube sensation. More so, she is hands-down hilarious, witty and spontaneous!
Her humor mainly revolves around two major subject matters:
1)  Daily interactions with her traditional Punjabi parents. She plays the parts of her parents (yes, of her dad, too!). The scenarios she shoots remind me too much of my home and parents. Her videos include the type of fights I have with my mom about not finishing my roti and vegetables, while my dad is jamming-out to old Hindi tunes. She also films the everyday banter of bringing up the prospect of an arranged marriage. Superwoman truly captures a typical day in the life of many Brown Girls living home.
2)  She also shoots typical desi situations we encounter daily, such as brown people hanging out at the club, brown people at weddings, brown people in the classroom, etc. Her videos are all-in-all strangely correct!
Superwoman was just as hilarious in person as she is in her videos. She recounted some of her experiences from Waco, Texas, which is a few miles away from where the film "Texas Chainsaw Massacre" was filmed. And then she jumped into an audience member's "selfie." She was exactly as I would have expected her to be.
She uploads a video every Monday and Thursday and she also updates her SuperwomanVlogs channel regularly. I'm not sure how she is able to produce so much material and look amazing every time.
In person, she was she was rocking her unique style – jeans, a fun t-shirt and  her signature Superwoman hat. I wish I wasn't sitting too far away to see what her t-shirt read because it's always something fun.
More recently, Superwoman did the impossible. During Lily's visit to India, Bollywood's very own Superwoman, Madhrui Dixit, starred in an exclusive video, titled "What Bollywood has taught me." It was refreshing to see Madhuri play herself!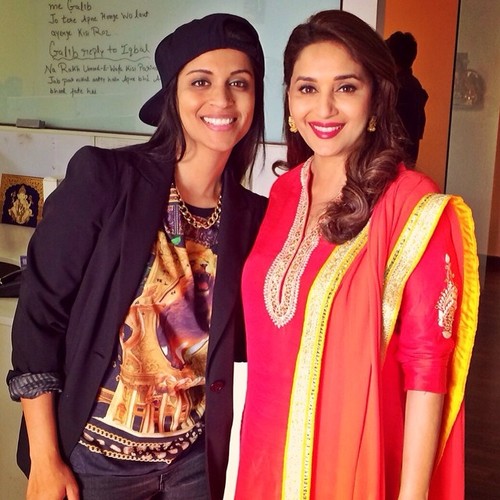 Here is one of my favorite Superwoman videos: "My Parents Do This – Part I" (don't forget to check out Part II after it)!
Feature Image: Lily Singh, aka Superwoman, hosted University of Houston's annual talent show "Nasha" on April 5, 2014. (Photo credit: Pia Chakrabarti)