This post was originally published on our partner website India.com.
On June 1, the Supreme Court ruled in favor of a Muslim woman who was denied a job at Abercrombie & Fitch in Oklahoma because of her headscarf.
The controversy dates back to 2008 when Samantha Elauf, who was 17 at the time, interviewed with the clothing store for a job, and was not offered one because her "hijab" interfered with the retailer's "look policy."
In her interview with the store's assistant manager, Heather Cooke, she was told that the company's look policy meant she should not wear excessive makeup, black clothing or nail polish—however, there wasn't any discussion concerning her headscarf at the meeting.
According to the report by CNN, Cooke told the manager she assumed Elauf wore the headscarf for religious reasons. The manager eventually said Elauf could not be hired because her headscarf was not coherent with the company's guidelines for employees' looks, which was further described as a "classic East Coast collegiate style."
The federal Equal Employment Opportunity Commission (EEOC) stepped in and sued the company on behalf of Elauf. The Supreme Court decided on the case last Monday with an 8-1 vote in the favor of the EEOC. In this verdict, the Court decreed that the retailer had violated the 1964 Civil Rights Act, which prohibits discrimination on the basis of religious beliefs and practices.
U.S. law insists that employers ought to "reasonably accommodate" an employee's religious convictions as long as it does not result in an undue hardship to the company. Sources say, at the time of the interview, Elauf was wearing a headscarf but did not explicitly mention that she expected the company to offer her a religious accommodation that would allow her to wear the "hijab" as a Muslim.
The company argued that Elauf couldn't succeed in her case without proving that the employer had concrete knowledge of her need for a religious accommodation. However, the Court rejected this argument, and Justice Antonin Scalia said Elauf didn't need to make a request because the company must have at least suspected that she wore a headscarf for spiritual reasons.
In a court briefing, certain Muslim groups claimed that employment discrimination against their community is prevalent in the U.S. and often triggered by women who wear headscarves. The EEOC further testified that Muslims filed more employment claims pertaining to this—and the failure to allow religious accommodations—than any other religious group.
Organizations representing various marginalized populations—such as Jewish, Sikh, Christian, and LGBT people—also filed papers with the court in camaraderie with Elauf, who declared that she sought to protect the rights of people of all faiths so their religious beliefs are not factored in when they apply for jobs. These groups applauded the ruling as it represents an important step towards protecting members of religious minorities against employment discrimination based on their religious attire.
Abercombie & Fitch told the Guardian they had made significant enhancements to their store associate policies and had replaced their "look policy" with a new dress code that allows employees to be more individualistic in their style.
Elauf was ecstatic after the Supreme Court decision. She said, "Observance of my faith should not have prevented me from getting a job. I am glad that I stood up for my rights."
---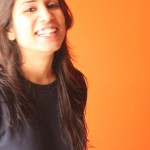 Nikita Mandhani is a writer, a traveler and a food enthusiast who deeply cares about women, culture, and social issues. She has a thing for books and loves to strike interesting conversations over a cup of coffee. She is all set to do her Master's of Science in Journalism from the Northwestern University.