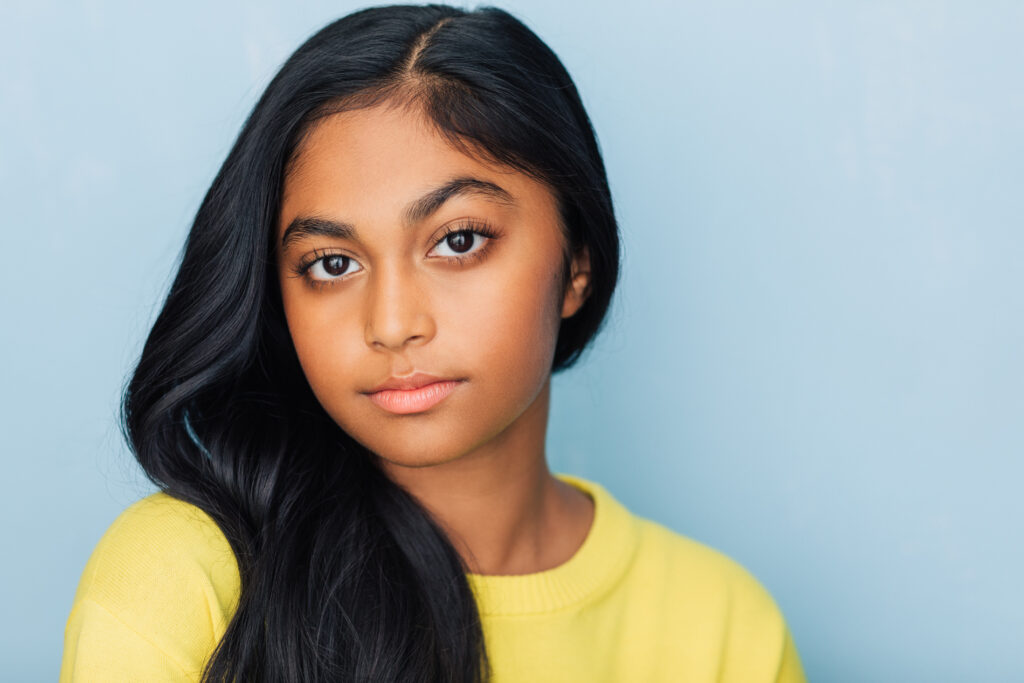 If you haven't watched the new Disney+ series, "The Mighty Ducks: Game Changers," you are missing out on not only one of the most delightful new series, but also a star-making turn from the young Sway Bhatia. At just 13 years old, Sway is not only of the scene-stealers on the show, but she has also already appeared on great projects like "Succession" & "Master of None." And that's not even the tip of the iceberg. Sway is also a strong activist and symbol of young women empowerment, speaking frequently about her love of Kamala Harris and other strong women leaders across multiple industries.
I had the chance to speak with Sway as she made her first appearance on "The Mighty Ducks: Game Changers" last month. After first congratulating her on co-starring in the series, I asked her how she got into the industry at such a young age:
As a big fan of the HBO series, "Succession," I asked Sway what it felt like to be on such a critically acclaimed show with so many incredible (and even iconic) actors. She mentioned that the show, despite following the escapades of one rich family, was quite inclusive in its cast.
From there, we had to ask about her feelings on how South Asian representation is progressing in film and TV, especially as she spends more time working in the industry.
Sway also told me a little more about the strong women influences in her life, from the aforementioned Kamala Harris and many more. The empowerment and feminism is strong with this one!
Finally, I had to ask her about the show, "The Mighty Ducks: Game Changers," and the iconic films upon which the show is based. She knew about the movie series and why it was so important to so many millennials growing up, and assured fans that the show stayed true to those films' legacy. And her character, Sofi, is a total badass with real complexity and maturity as a young adult.
Basically, there's really no reason not to watch Sway Bhatia and the rest of the amazing cast of "The Mighty Ducks: Game Changers," every Friday on Disney+. For anyone who remembers the original "Mighty Ducks" series, you will not be disappointed. And for those just now discovering the iconic films, the show is the perfect introduction to the one of the best family-friendly live-action series from Disney history. No matter how you're coming into "The Mighty Ducks: Game Changers," you won't forget Sofi, or the name Sway Bhatia, anytime soon.