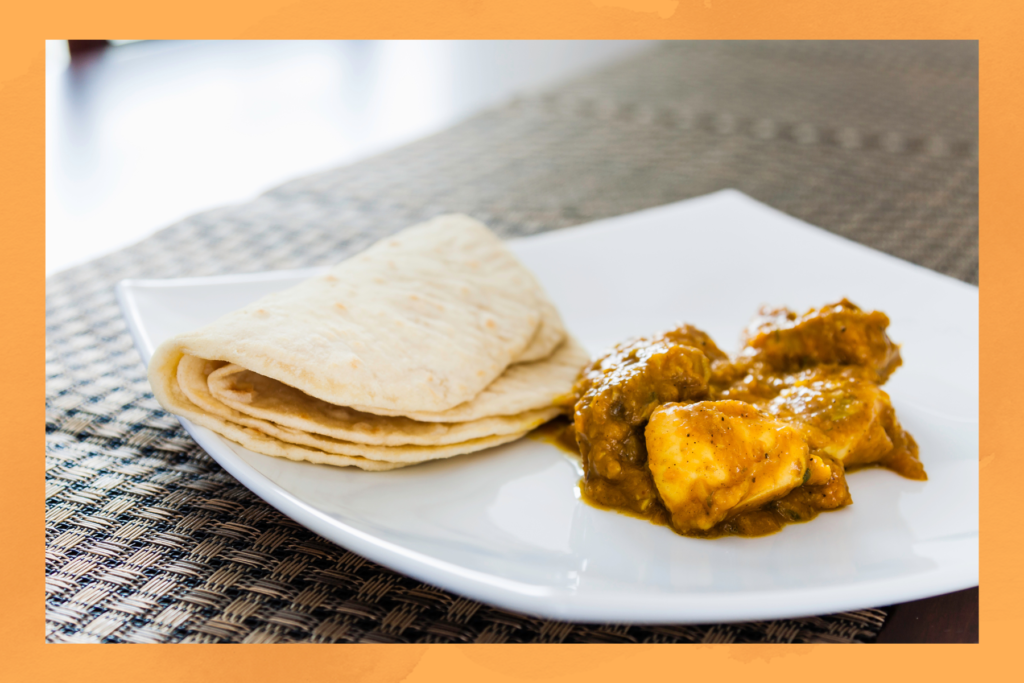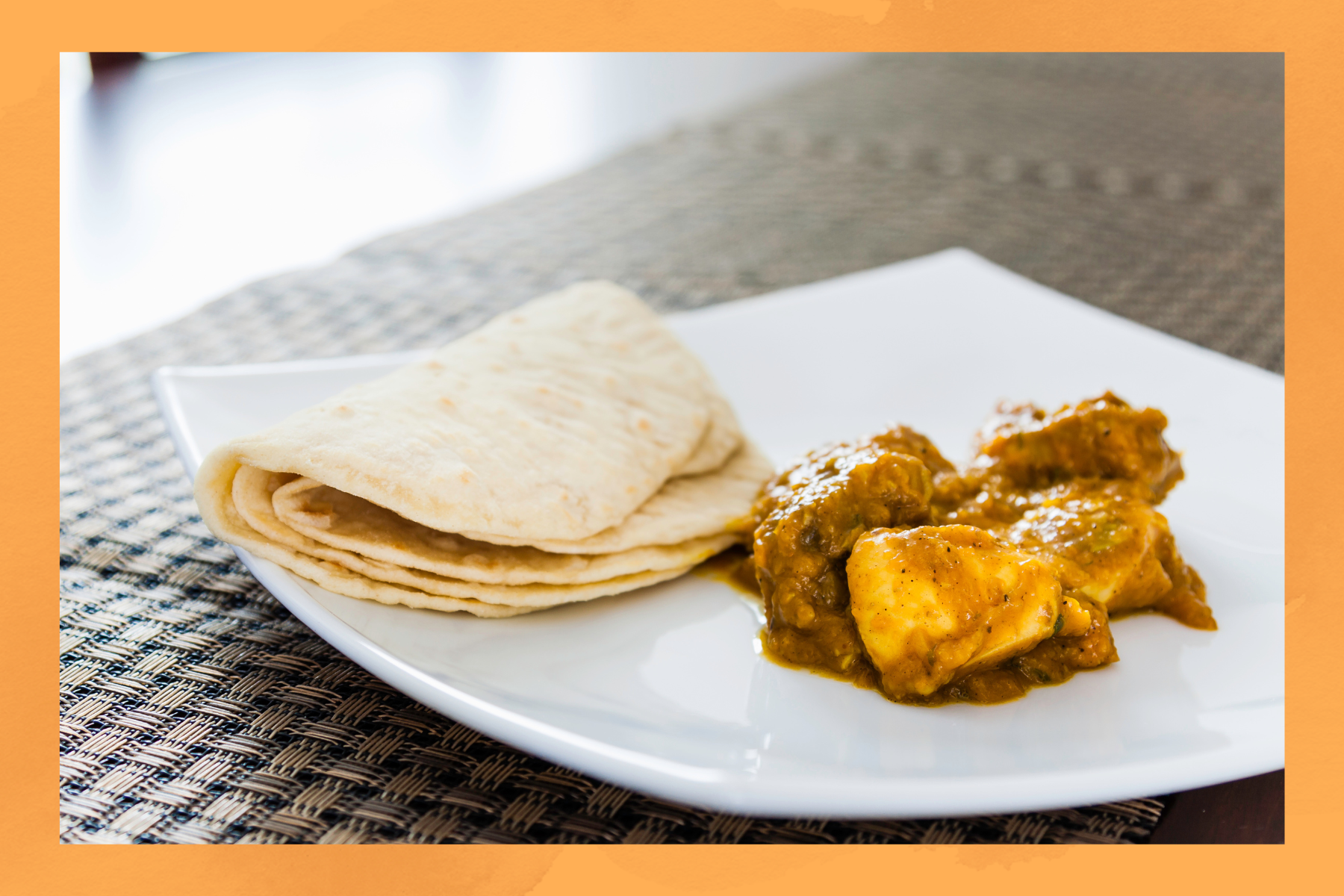 It is officially that time of year—the holiday season. There's nothing like Christmas and New Year's in the West Indies. Between the pepperpot in Guyana and the palm trees decorated in lights in Trinidad, the home food, warm weather and laid-back ambiance makes us wish we could escape the cold and head back to the Caribbean. Most of us, however, cannot "take holiday" and find ourselves hungry for fresh dhal puri and doubles. But, thanks to these Indo-Caribbean food bloggers, we can bring the motherland to our kitchens.
1. Matthew's Guyanese Cooking
View this post on Instagram
From Diwali mithai specialties to curry chicken, Matthew is creating a name for himself as a young Guyanese food blogger. He makes a great effort to incorporate Hindu holidays and traditions on his Instagram account, in conjunction with the customary foods and sweets associated with these religious events. However, his expertise does not end there, with new and alternative recipes for classic dishes such as curry chicken and bhara, Matthew takes center stage sharing both traditional Guyanese dishes as well as specific religious dishes made for festivals. His most popular YouTube video, with 1.4 million views, features his grandmother and focuses on the best tips to make the softest Guyanese paratha roti. In addition, his YouTube account is home to many videos offering guidance to Indo Caribbean cooking. Find recipes at @mattews.guyanese.cooking
2. Trini Cooking with Natasha
View this post on Instagram
Natasha Laggan of Trini Cooking with Natasha is wildly popular throughout the Caribbean and the U.S. With humble beginnings, Natasha credits her love of food to her family's business. She speaks of the nostalgia home food provides her as she reminisces memories of her grandmother's cooking and helping her mother make sandwiches early in the morning. Featured by Forbes, Natasha grew her Facebook following quickly throughout the pandemic by posting old YouTube videos. Today, she has more than 1 million followers on Facebook and over 200K followers on YouTube. She uses her passion for cooking and Trinidadian culture to bring easy-to-follow recipes to viewers. Her following has now reached the West Indian diaspora globally as she has also become a brand ambassador to two well-known food companies.  Follow the food expert @trinicookingwithnatasha.
3. Cooking with Ria
With over 100K followers on YouTube, Ria is quite the expert when it comes to making roti. Her dhal puri, sada roti and paratha roti tutorials have over 1M views! However, her expertise does not stop there. Of the 180 YouTube tutorials, her recipes vary from curry to other Trinidadian favorites like macaroni pie and pigtail soup. Just scrolling through her YouTube page makes your mouth water. From doubles to classic Trinidad bakes like pound cake and sweet bread, she provides precision and anecdotal commentary while guiding you through the familiarity of home food. Check out Ria's page at @cookingwithria.
View this post on Instagram
4. Chef Devan
Known as Chef Devan, Devan Rajkumar embraces his Guyanese Canadian heritage by creating recipes combining flavors of both the East and West Indies. His love of food has allowed him to expand his role to judge in a popular Canadian cooking show: Food Network Canada's Fire Masters. His cooking often blends the flavors of multiple cultures but also creates the classic recipes of his motherland. With a multitude of interests, Chef Dev uses his social media platform to connect with followers by sharing various aspects of his life that go beyond cooking. His most recent YouTube video provides a trailer for an upcoming video "Tastes Guyana" which shows him exploring Guyana from the inside, specifically deep parts of the inner country. To learn more about Chef Devan follow @chefdevan.
View this post on Instagram
5. Taste of Trinbago
Reshmi is the chef behind the growing blog, Taste of Trinbago. A Trinidadian native who now resides in Texas, she uses her love of food and Trinidadian culture to share hacks, tips and easy recipes with West Indians throughout the globe. She finds a way to simplify traditional West Indian meals, that we once watched our elders make with curiosity.  From holiday specialties like black cake to Diwali delicacies, Reshmi has brought vegetarian and non-veg recipes to followers in an extremely accessible way. She even posts recipe cards on her IG highlights for followers who may need written instructions. Her IG profile is a mix of various West Indian foods while also sharing bits of her life and even her secrets to baby food. Follow her @tasteoftrinbago.
View this post on Instagram
These are just five Indo Caribbean food bloggers sharing their secrets to easy cooking. The once very daunting recipes and food instructions our parents gave have been simplified by most of these bloggers through video, voice over and modernized recipes. We no longer have to estimate a "dash, pinch or tuk" of any masala. We are just days away from Christmas and this is the perfect time to find the best-suited recipe to make that paratha for Santa.
Featured Image courtesy of Shutterstock.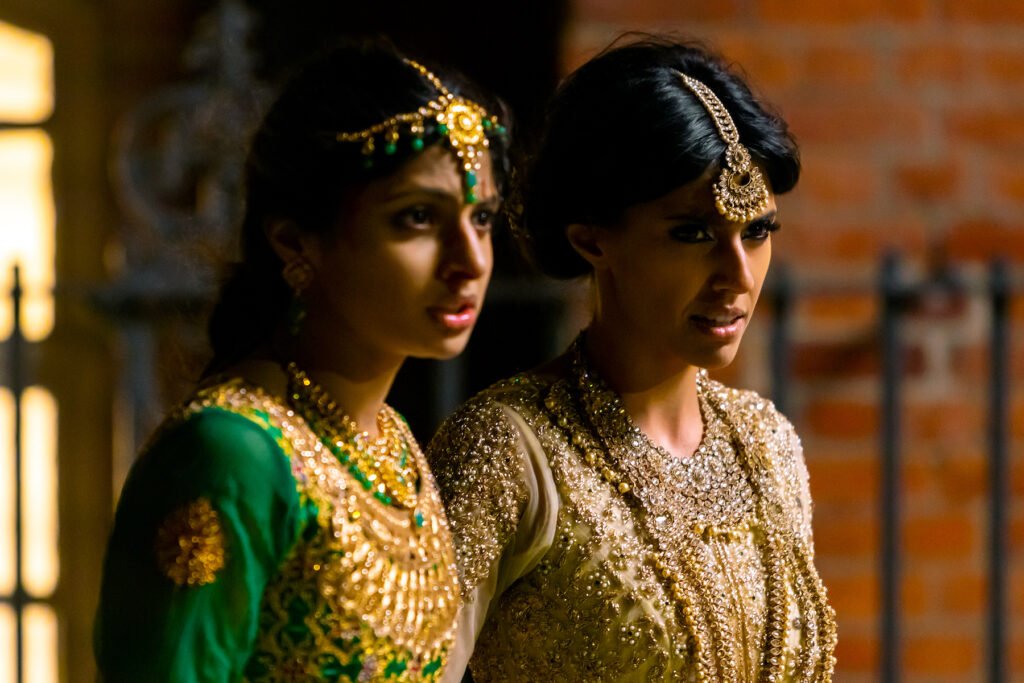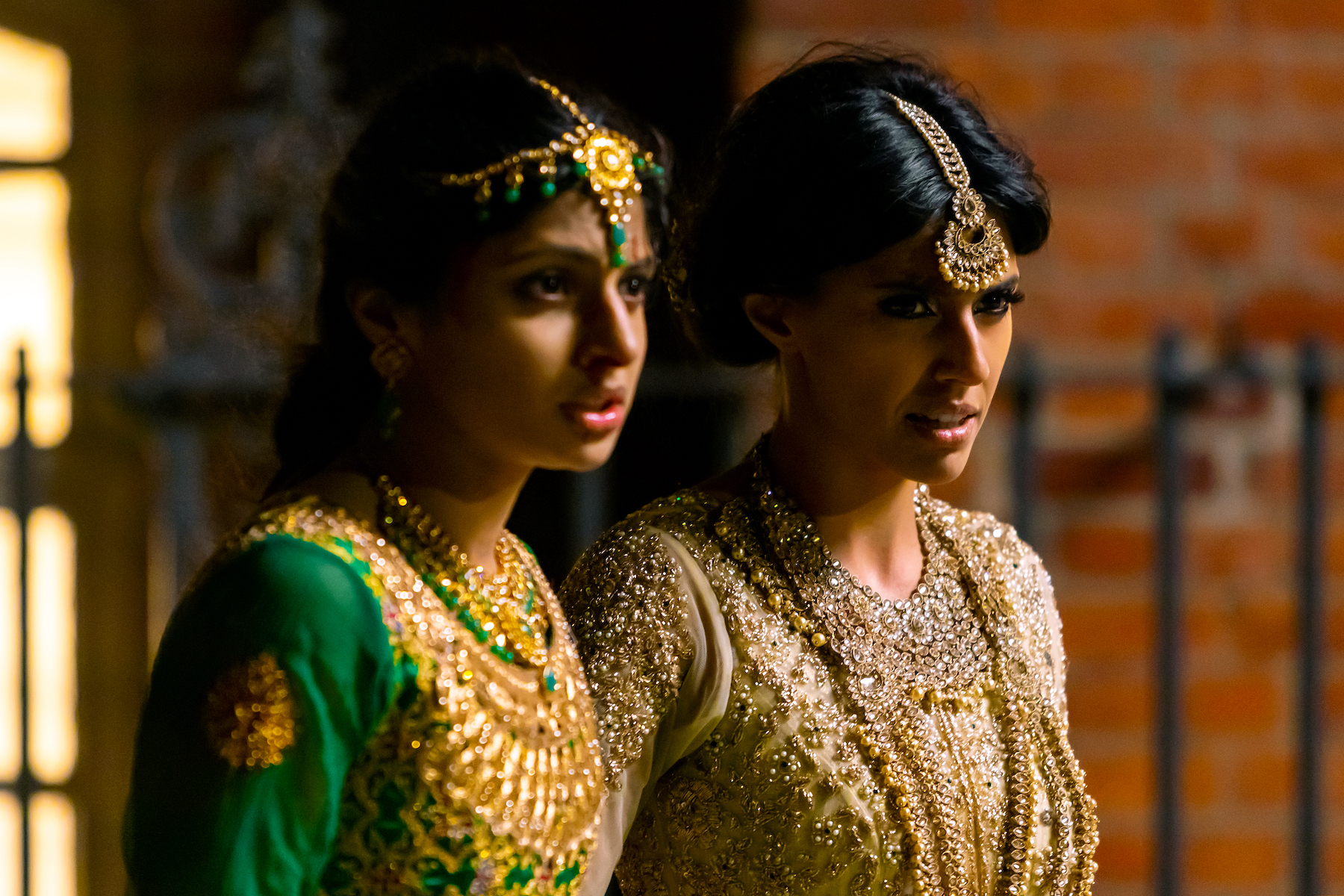 For any of us who have siblings, the relationship with them can be one of the most fulfilling ones. And also one of the most bloody frustrating. No one can quite stroke the fire like someone who knows you extremely well, or sometimes not, but have a familial bond with that neither one of you chose. In "Polite Society,"directed by Nida Manzoor, sisters Ria Khan and Lena Khan's loving, sweet, and sometimes tumultuous relationship takes center stage. 
Played delightfully by Priya Kansara and Ritu Arya, respectively, the evolution of their relationship is one of the film's greatest and simultaneously weakest points. It's also pretty cool to see two South Asian actresses in an action-comedy movie — how refreshing it is to mention the art of choreography and praise it in regards to fight sequences vs. dance sequences for a film centered on two South Asian women — that itself shows progress. 
Set in London, Ria is an aspiring stunt woman who already shows massive talent in martial arts. She looks up to her older sister Lena, who is enrolled in art school and, also holds remarkable potential in a somewhat less traditionally acceptable field. Their relationship starts off as supportive and sweet with no inclinations of jealousy or resentment that sometimes plagues sisterly bonds. But this also means that they are quite protective of one another, almost to the detriment of their well wishes for each other. 
This all happens when Lena gets engaged after dropping out of art school. Ria feels betrayed. They were supposed to be on this journey together in fighting for their dreams. Ria decides that she knows what's best for her sister and enlists the help of her friends to rescue the damsel in distress from her own wedding. Her deep animosity towards the prospect of Lena getting married is also fueled by Lena's fiancé and his mother acting extremely suspiciously. The twist that ultimately brings the two sisters back together is both shocking and weirdly somewhat progressive in the motive behind the villain's origin story. But the twist, unfortunately, is too ambitious for the movie as it tacks on another genre and theme earnestly, but still clunkily. 
"Polite Society" tackles not only what it means to fight for one's dreams but also what it means to have just one ardent supporter. As Lady Gaga famously said, "There can be 100 people in a room and 99 of them don't believe in you but all it takes is one and it just changes your whole life." Well, Ria's Bradley Cooper was her very own sister who seemed to abandon her, and her faith in her, when she chose a different path. For Lena, the film opened up the question of marriage and the weight it bears in the life of a South Asian woman. Ria's lack of understanding of the pressure it places on Lena is the start of the change in their relationship — the start of Ria's coming of age and the start of Lena settling firmly into her adulthood.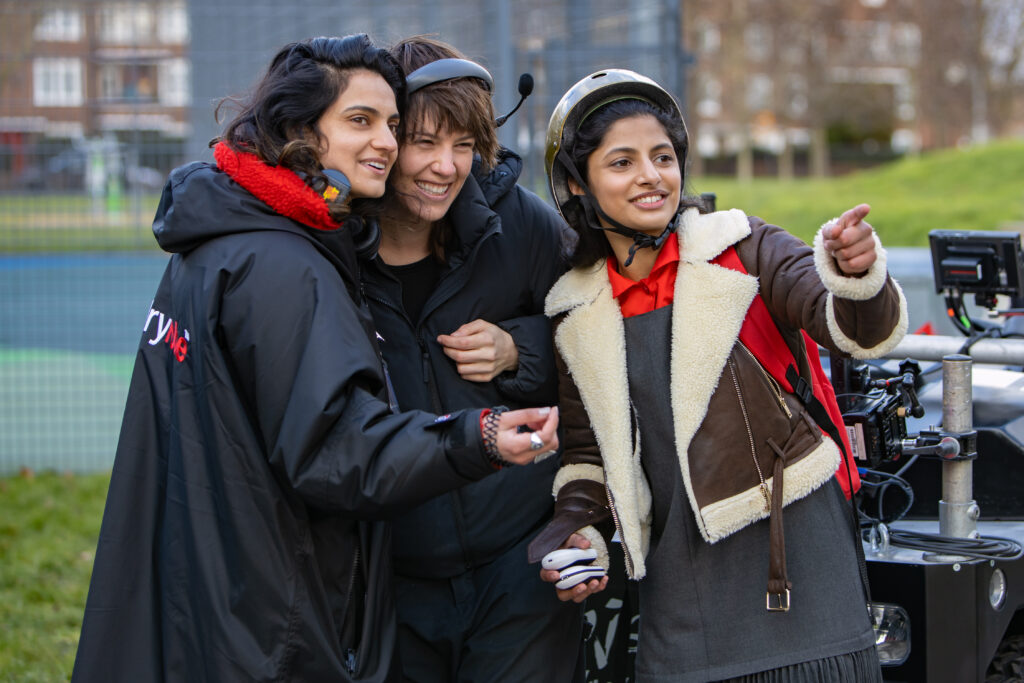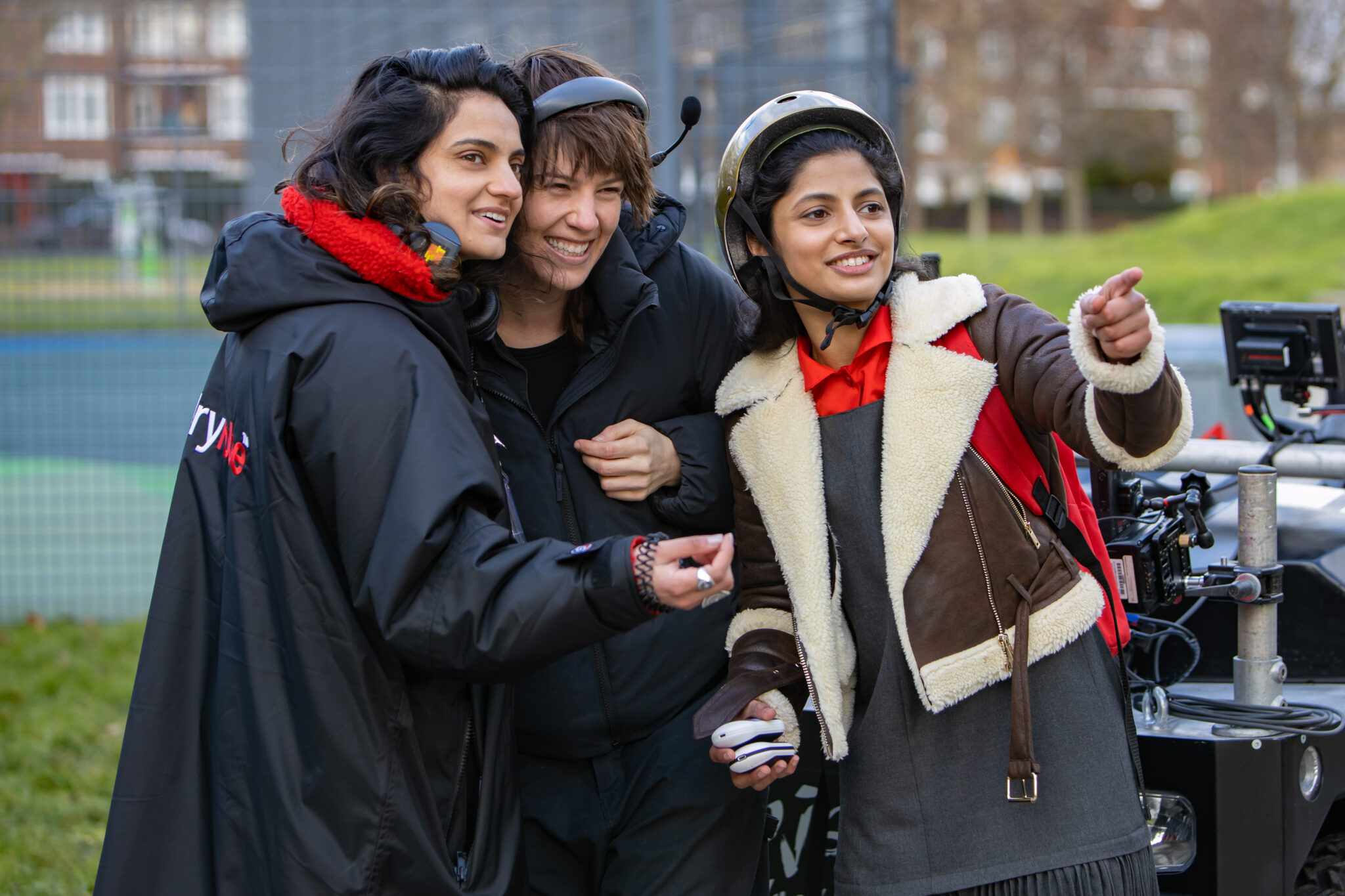 Standouts from the cast include Ria's best friends, played by Seraphina Beh and Ella Bruccoleri, who commit to the story and characters with such hilarity and conviction. They add the lightheartedness and playfulness the film needs, and it is refreshing that never once do they use Ria's cultural background as a way to make fun of her or dismiss her.
It is also heartening to see Lena and Ria's parents being some of the most supportive South Asian parents seen on screen. At the end of the day, it is not the external family pressure that impacts the decisions made by the sisters but rather their own satisfaction, or lack thereof, with their own lives that become the driving force of their actions. 
"Polite Society" is written and directed by a South Asian woman for South Asian women, and is definitely worth a watch when it releases in theaters this April. 
Photo Credits: Focus Features LLC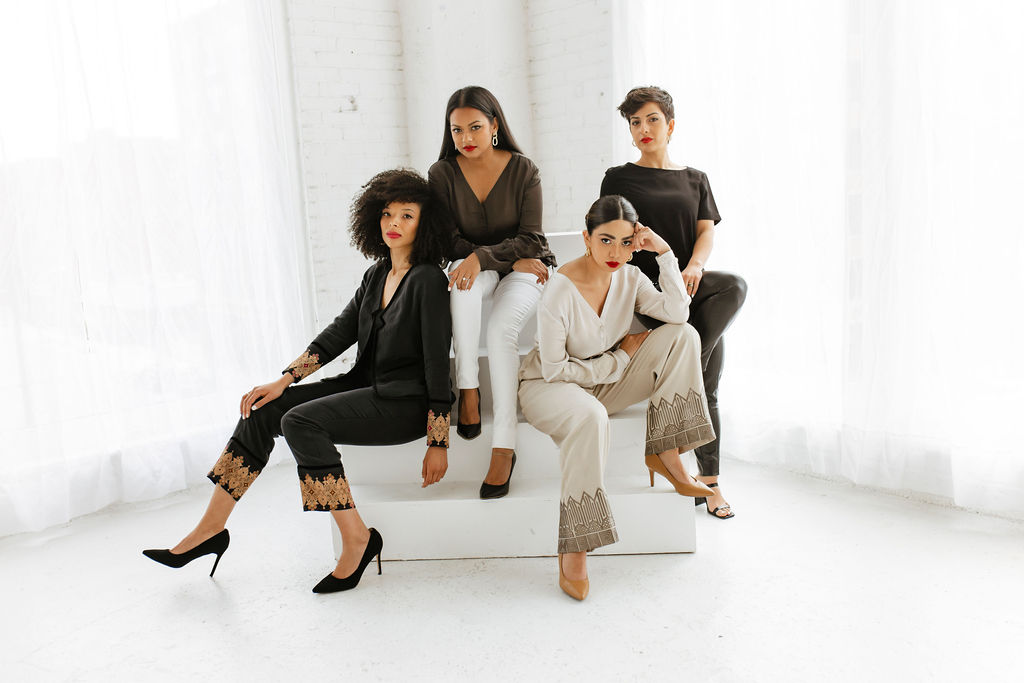 South Asian fashion is nearly always associated with color, glitz, and ornate designs. From embellished bridal wear, weighing as much as the bride herself, to brightly colored sarees, Indian craft and hand embroidery is hard to miss — except when it's showing up in non-Indian clothing.
Did you know that Jennifer Lopez's famous green, jungle-print Versace dress from the 2000 Grammy Awards was hand-embroidered in India? Or that top luxury brands, including Gucci, Dior, and Saint Laurent, have quietly outsourced much of their embroidery to South Asia for over three decades now? As brands cross borders to connect and innovate through fashion, South Asia has come to the forefront of global fashion as the go-to region for hand embroidery. In 2019, India's embroidery exports exceeded $230 million, which was a 500 percent increase from the 1990s. This isn't simply because of the affordable labor and extra cushion for the bottom line — it's a testament to the unmatched skill of South Asian artisans.
South Asian artisans, also known as 'karigars,' are the unnamed force behind a designer's vision. They often reside in rural parts of the Subcontinent and have gathered skill, creativity, and knowledge over generations. During my travels this year, for the launch of my fashion brand Chaa Latte, I witnessed artisans train from as young as seven years old, mastering embroidery techniques by the time they're in their teens. Crouched over a table in a dimly-lit room, these artisans work tirelessly to adorn yards of fabric with beautiful beads and sequins, or weave glistening gold yarn into silk and cotton with sometimes nothing more than their memory to guide the motif. Some of them have little to no education and have never stepped outside of their village. Yet, hand them thread and a needle and they are among the best embroiderers in the world.
View this post on Instagram
Is Indian hand embroidery as prolific as French lace? I would argue yes, and maybe even more, but without the fame. Established brands and their collections have stood on the craft of these rural artisans for decades but have rarely given credit. Only few Western designers, such as Dries Van Noten and Isabel Marant, proudly celebrate their relationship with Indian craftspeople. Perhaps because of this nearly silent partnership, a label that says "Made in India" or "Made in Bangladesh" does not equate to beautiful, luxurious work — rather, the complete opposite. Fast fashion may be one output, but the true strength of South Asia lies in centuries of incredibly intricate, slow, and artisanal processes.
In a Times of India article, David Abraham of Abraham & Thakore — a well-regarded Indian label — eloquently says that we must recognize the fact that India is one of the very few countries left that can still produce small lot, labor intensive, highly-skilled craft and textiles.
He adds, "And that is the true luxury in a world of growing mass consumerism and an antidote to the very real threats of environmental pollution, global warming and a growing understanding that we need to buy less, pay more for fashion that is more timeless, classic and responsible."
South Asia's fashion identity is at a crossroads, and it's up to designers, especially the younger generation, to build brands that showcase the luxury and painstaking craft of South Asian embroidery, weaving, and the various other hand techniques mastered over centuries. I launched my fashion brand, Chaa Latte, late last year because I believe the true beauty of South Asian fashion is in the subtle, intricate craft and this simply isn't accessible to North Americans in a way that fits their lifestyle seamlessly. I was set on designing modern pieces for people of all backgrounds, who have a love for art in the form of fashion and have an eye for unique detail.
View this post on Instagram
My first collection encompasses some of my favorite techniques and textiles from India and Bangladesh, including mirror work and silk handloom sarees. The detailing is balanced with simple silhouettes and a neutral color palette. I am now working on my second collection, which will be released in Spring/Summer of 2023. 
Like me, many young designers are tapping into their unique heritage to draw inspiration and bring attention to the Western world. I had the pleasure of speaking to two fellow South Asian designers who are making a mark on the US fashion industry, while highlighting their love for South Asian craft. When asked about the role of traditional textiles and techniques in their work, Niharika of Tega Collective responds:
With each collection our designs are co-created with a specific indigenous community highlighting their traditional colors, patterns and natural symbols. Every region in the world has incredible biodiversity so we focus on championing native fibers in South Asia like Khadi (indigenous cotton) and Eri (peace) silk originating from Assam, India.
In a separate conversation with designer Sana Khan Patel, from Aara by Sana, she tells us how she was inspired to start her line:
When a family wedding took me back to my hometown of Lahore, Pakistan, after a long 18 years, I was blown away by the level of skill I saw in the gullys (streets) of Lahore. From fabric dyeing to intricate beading to the quality of tailoring, they did it all so effortlessly and with so much pride. I quickly realized that the artisans simply want to create art but unfortunately, in most cases they are overworked, underpaid and treated extremely poorly. I immediately knew that I wanted to work with and learn from these OG's as much as I wanted to put them in a position of providing for their families.
It's the hope that this recognition from up-and-coming brands, like Chaa Latte, will shed light into how much South Asia is truly lending to global luxury fashion and the rich history that makes these art forms unique to our countries.
View this post on Instagram
For more information on Chaa Latte, please visit our website and follow our journey on Instagram.
Feature Image: Hannah Schweiss Photography