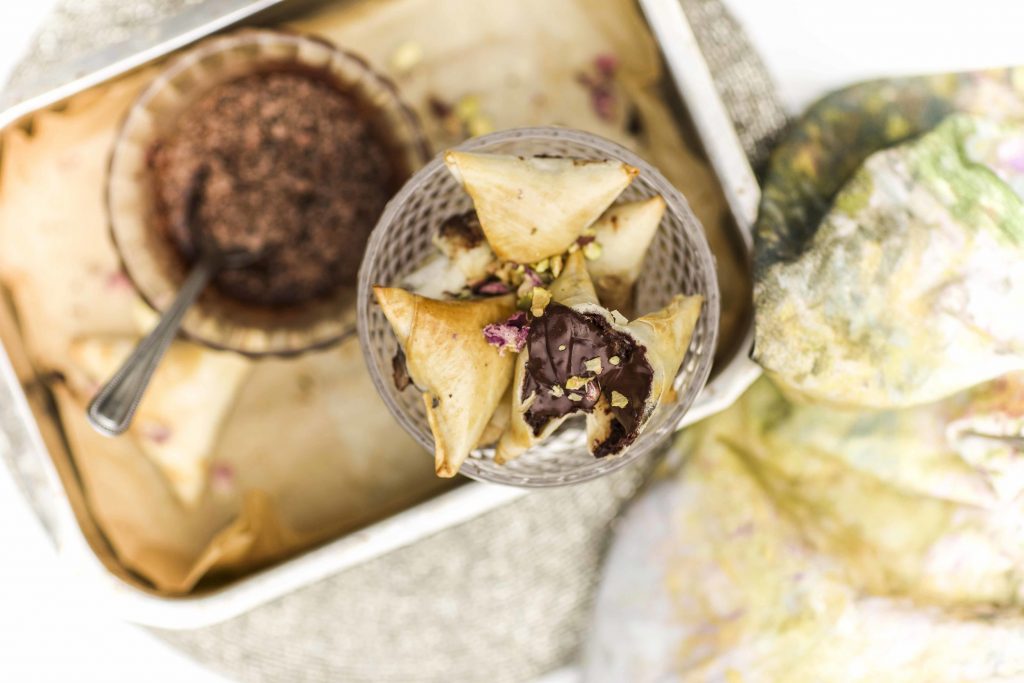 Samosas are an integral part of any Bengali festive meal. If you're ever visiting a Bengali household, it's a common tradition to first serve samosas as an appetizer. With the festive weekend right around the corner, I thought it would be good to share a recipe that takes very little preparation, and show you how something that is traditionally savory can easily become a sweet treat too! Sweeten Diwali season with Chocolate Samosas.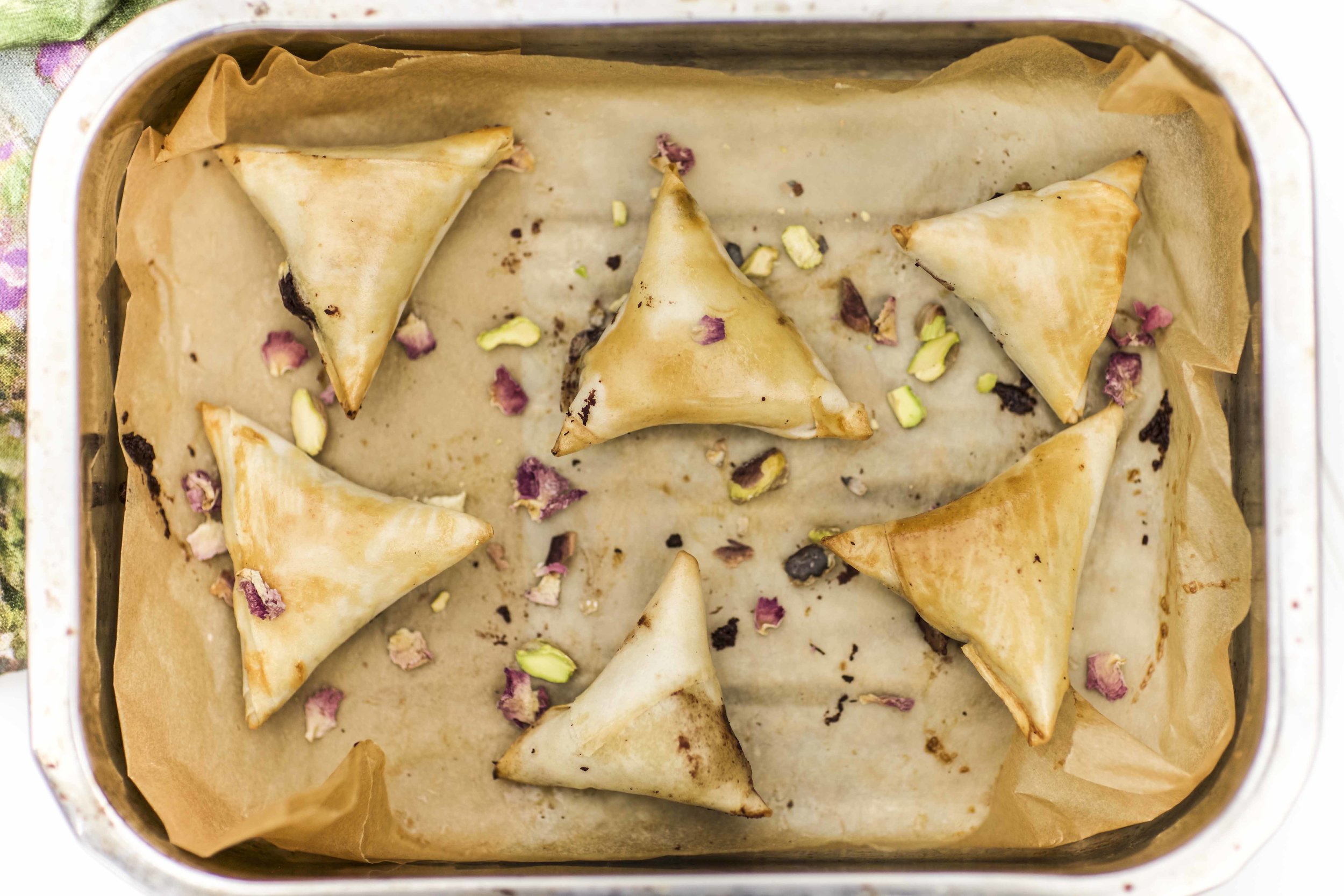 Prep+cooking time: 30 mins
Servings: makes 10 samosas; half or double amounts as required
Ingredients
Spring roll pastry (I used a frozen pack that contained 20x20cm pastry and cut them into 10cm wide strips)
200g dark chocolate, melted (I used dark to prevent it from burning in the oven; you can use milk chocolate or chocolate spread but keep an eye on the samosas; the high sugar content makes them easy to burn!)
1 egg for eggwash
Extra toppings; I chose dried rose petals and crushed pistachios

Instructions
1) Defrost your spring roll pastry and cut to size if necessary. The more narrow the strips, the smaller the samosas will turn out.
2) Pre-heat the oven to 150C/300F/Gas Mark 2. Melt or pour your chocolate and leave to slightly cool on one side. It should not be runny; more like the texture of chocolate spread.
3) Whisk your egg to create a glue. Lay your strips down to create samosas. To learn how to make samosa pockets, watch this video. Fill it with your cooled chocolate, wrap the remaining pastry around the triangle you have formed and seal with the eggwash. Make sure that the points of the triangle samosa are not gaping as the chocolate will ooze out in the oven.
4) Place your samosas on a lined baking tray and bake for 15 to 20 minutes or until golden. Turn halfway through to ensure that both sides are evenly cooked through.
5) Once the samosas are crispy around the edges and you can see the egg-wash has hardened the pastry, take them out of the oven and serve immediately by themselves or with ice-cream