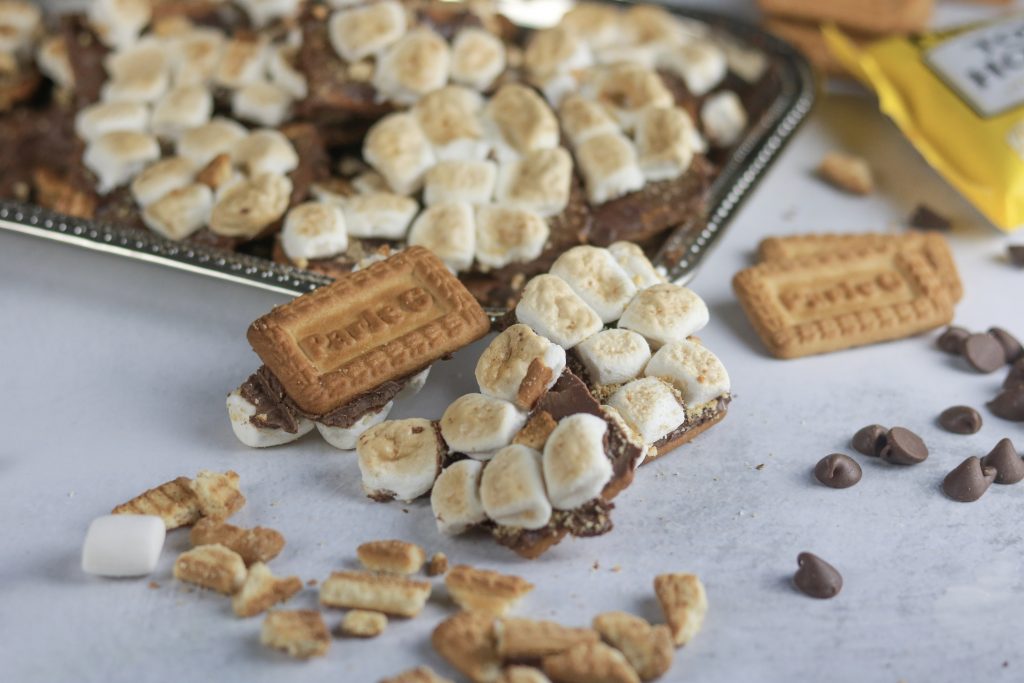 Who here is addicted to s'mores?! The answer = ME…but with my open-faced Parle-G S'mores! I used to love being a kid and asking my mom to buy graham crackers, marshmallows and Hershey's chocolate bars just so my sister and I could make smores on our stovetops!! It totally brings me back to the good old days.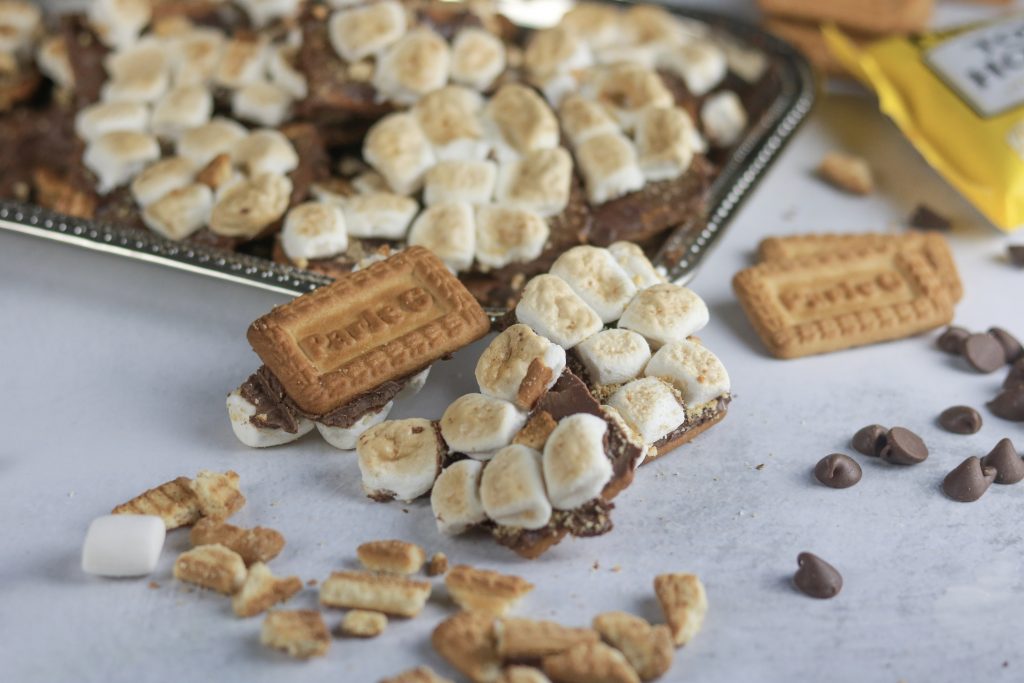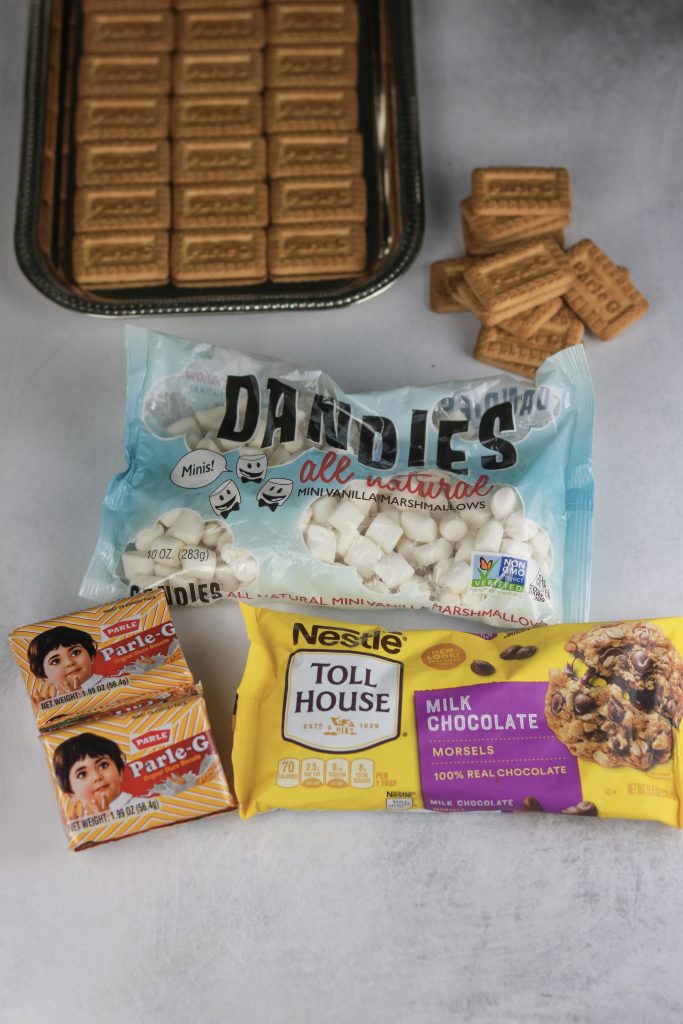 S'mores are obviously delicious with graham crackers, but today we are going to have them with Parle-G cookies instead, and we are going to leave them open! I love Parle-G, and I'm pretty sure every single South Asian household has a kitchen cabinet full of these little packets. There are a certain sweetness and homey feeling I get when I eat Parle-G, and that's why I thought these would be a great addition to Diwali desserts this year.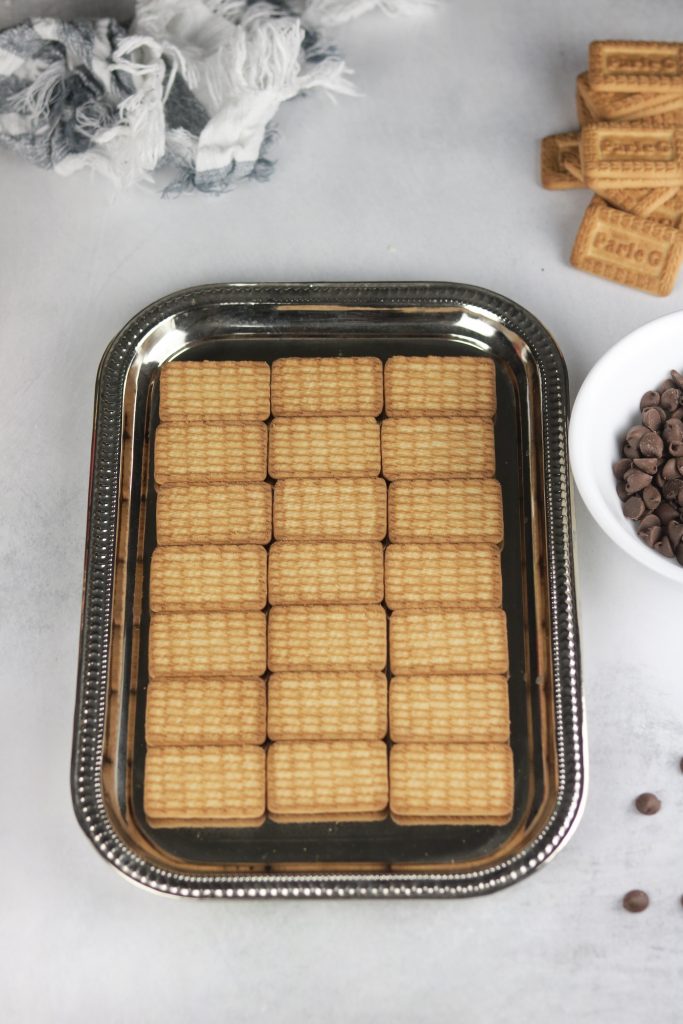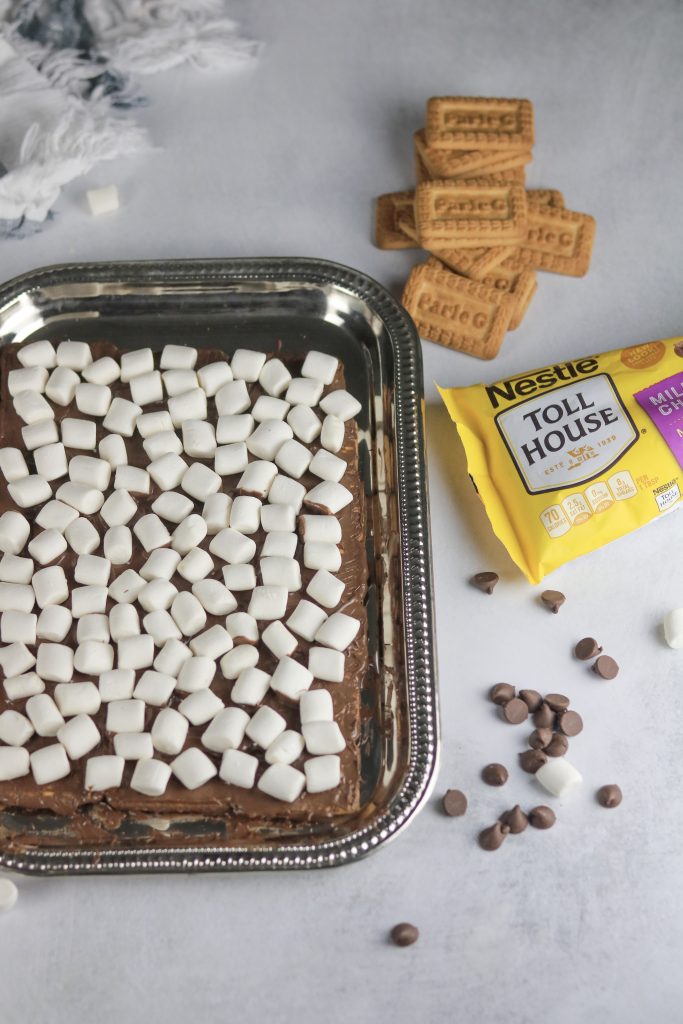 I'm using vegan marshmallows in this recipe because I do not eat the regular kind due to the gelatin. However, feel free to use whichever kind you prefer. The vegan ones taste/work the same exact way as the regular kind!
Hope you guys enjoy this recipe!! I look forward to seeing your posts and always continue tagging me in any stories when you guys make them!! Thanks for reading and Happy Diwali!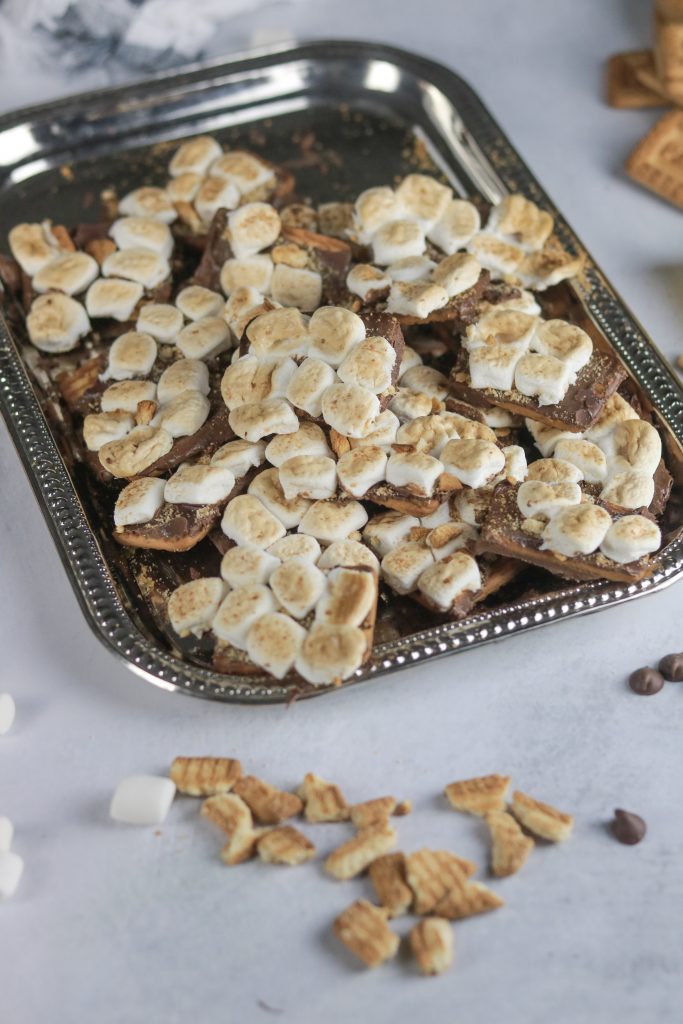 Servings: 10 people
Prep Time: 5 min
Bake Time: 10 min
Cool Time: 20 min
Ingredients
:
2 cups marshmallows
1 cup milk chocolate chips, melted
25 Parle G cookies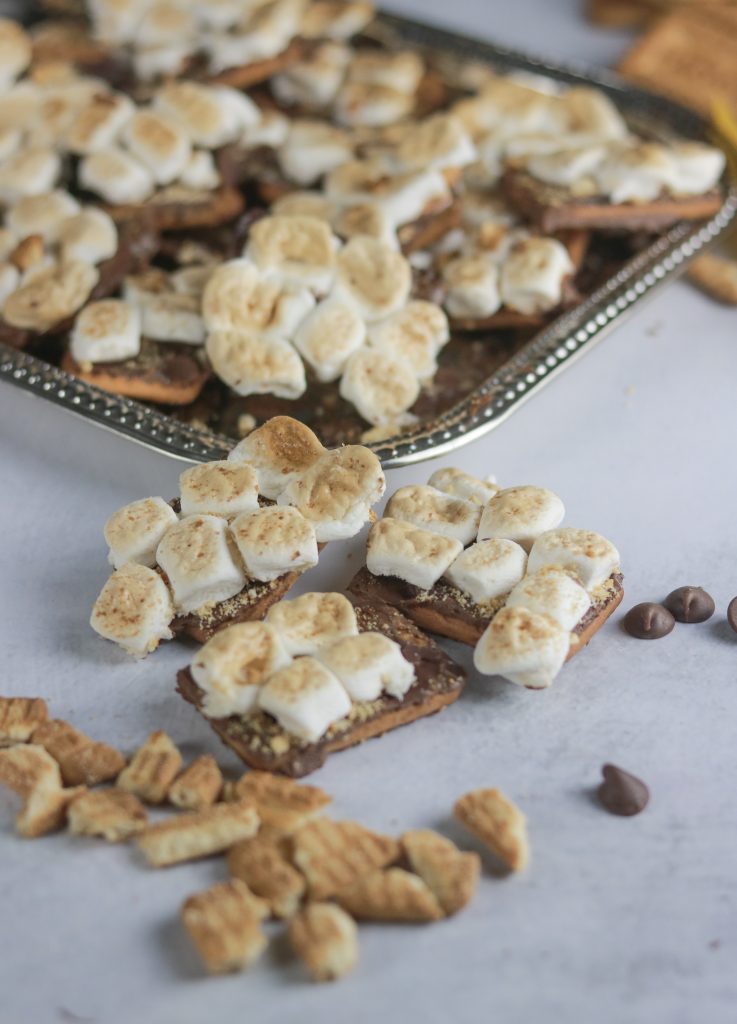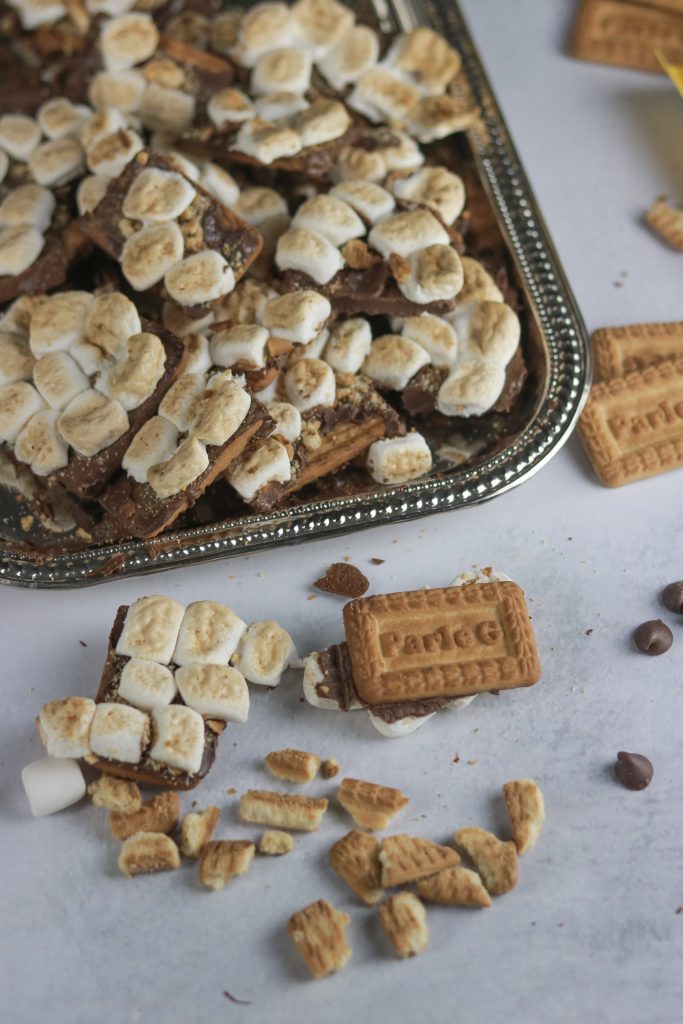 Directions
:
 

Turn oven on broil.

 

Lay 20-22 of your cookies on a baking sheet with the Parle G logo on the bottom.

 

Spread your melted chocolate all over the cookies with a spatula.

 

Evenly place on the marshmallows.

 

Crush up the rest of the Parle G cookies and sprinkle over the marshmallows.

  Place tray into the oven until marshmallows are toasted golden brown, about 8-10 minutes.

 

Immediately put the tray in the freezer to cool down for 20 minutes.

 

Break apart your open-faced s'mores and serve!
I mean, clearly s'mores can, and SHOULD, be eaten year-round, but I'm sharing these right in time for Diwali so we can make some cute and easy desserts that take such little time and effort. It's also a variation to your typical Indian sweets, which I'm pretty sure everyone can agree on. Party after party and it's usually the same penda, jalebi, or kaju katri. Well, you can add some variety now!