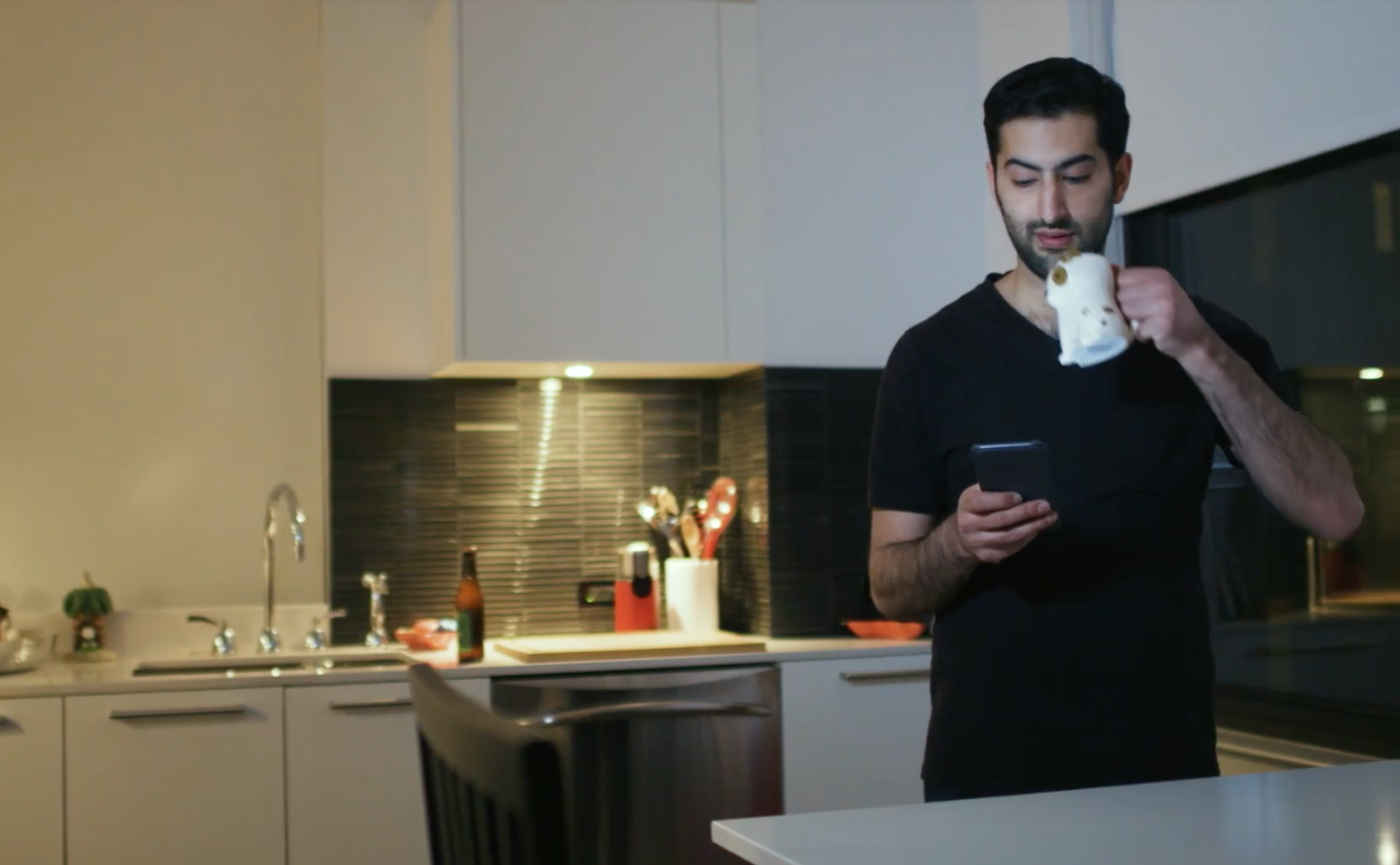 "I had a great time, can't wait to see you again!"
It's a phrase we have all heard after a great date. If your stars align, you may have a second, third or even fourth date. But what about when your amazing date ghosts you? You're left wondering if and how you would confront them. NYC-based actor, writer, and director, Kabir Chopra explores these awkward dating scenarios in his newly released web series, "Swiped to Death," starring himself and Reema Sampat. As an avid user of online dating apps in a past life with awkward stories for days, I had to know more.
BG: You are an actor, scriptwriter, director, and filmmaker. Which hat do you prefer?
Kabir: Writing! I love all three, but writing appeals to me the most. It's where it all begins. The script is a skeleton for a film. In a way, you are playing God and create any reality you want. Writing is a beauty and a curse because you feel this burden of creating a masterpiece every time you write.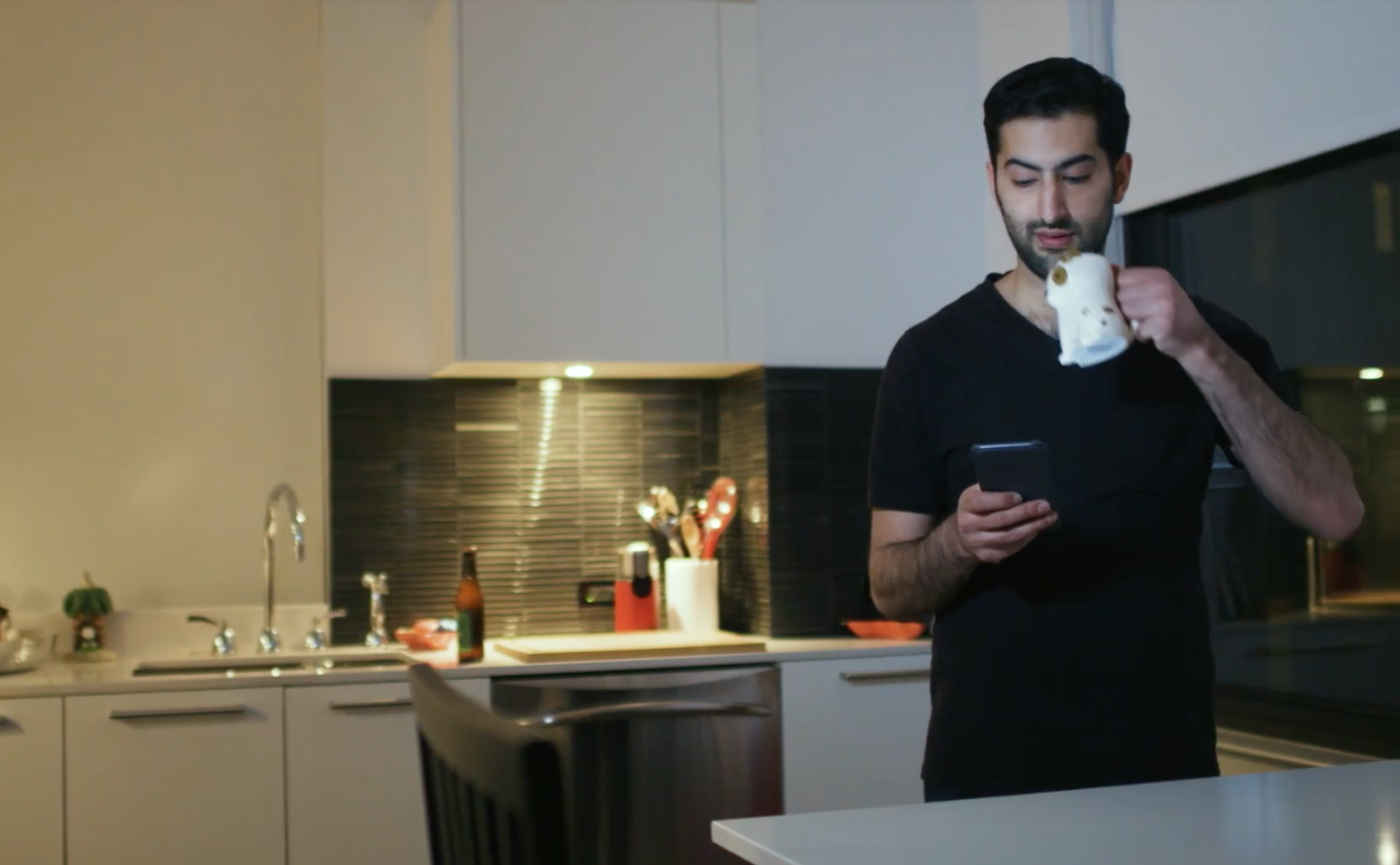 BG: Your new web series about online dating, "Swiped to Death," just made its debut on YouTube. It stars you and Reema Sampat, who was in the last season of "Orange is the New Black." What inspired you to create "Swiped to Death"?
Kabir: "Master of None" is what inspired me to create "Swiped to Death." I remember watching the first season and thinking, "I could totally do something like this!" I wrote a few episodes and we did a table read at the South Asian Performing Arts festival, Tamasha. We won the award for Best Table Read. For the past two years, it's been a ton of writing, rewriting, feedback and involvement from multiple actors.
BG: Tell us about your cast and crew!
All the actors were in class with me at James Franco's film school, Studio 4, where I met Reema, who also managed the school. In the first episode, "Jay & Lilly," Christina Russo plays my date, and Tim Cordell, a half British, half Indian actor from London, plays my roommate. In the second episode, "Farah & Sammy," Reema's date is played by Paul Michael Polsinelli, who also acted alongside James Franco in "King Cobra."
You can find full cast bios on our website. We will be doing a crowdfunding campaign to shoot more episodes so stay tuned!
BG: You've created a niche for yourself on the topic of online dating. You wrote a book, "Poke Me! A No-Nonsense Guide to Online Dating," currently available on Amazon. What was your primary motivation to write it?
Kabir: Ha! I wrote the book four years ago as a fun way to make money on the side. I wanted to publish something online and I thought, 'What could I write about?… Dating!' The book started as a collection of my weird, awkward, and crappy dates. I framed it as a cheeky, sarcastic "how to" book about online dating. It was perfect timing because I published it right before Tinder blew up.
BG: Care to spill any personal dating stories?
Kabir: So I once had a girl give me a fake name. I didn't realize this until I found out we had a mutual friend. Eventually, she confessed that she lied about her name because she had never met someone online before and was worried about her safety, which I completely understand. We're actually still friends today!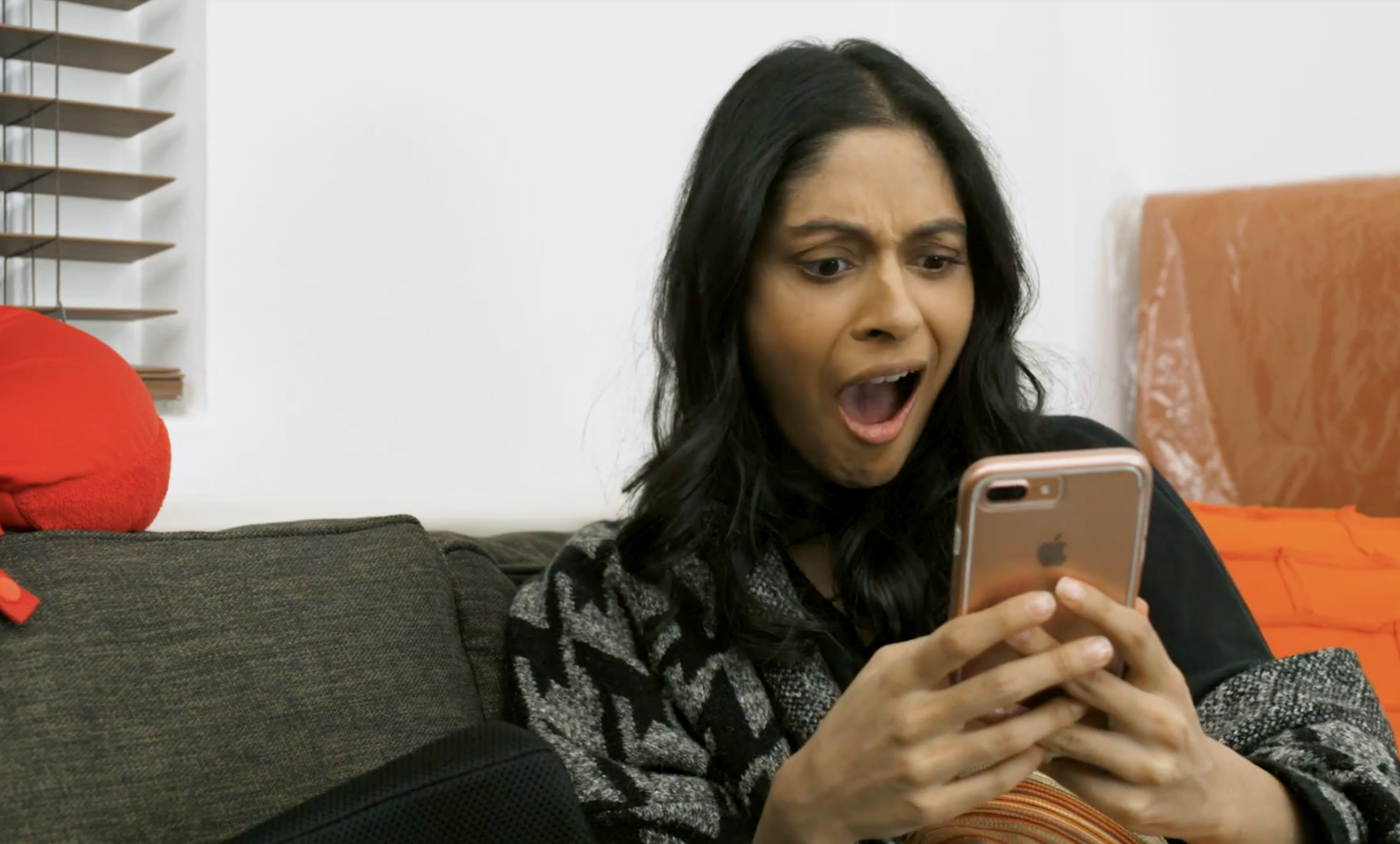 Then, there was a gorgeous girl I went on a date with at a fancy, high-end Italian restaurant. We had a great conversation. But halfway through the evening, she told me she had a boyfriend. I was completely shocked and felt like an idiot, like "why am I here?" But I was still determined to win her over, somehow. The bill came and she offered to split it, but my pride wouldn't let me. So, I paid for the entire bill.
BG: Ouch! Has there ever been an awkward dating story that has inspired something you have filmed or written besides "Swiped to Death"?
Kabir: Yes! I made a film titled, "Ghosted," starring myself and actress Piyali Syam. It's based on a date I had that went really well. We were making out all over NYC and hung out all night, but I never saw her again. I tried following up but was met with excuse after excuse and eventually she just stopped responding. The premise of "Ghosted" is, 'What would I say to her if I saw her again?'
At the time, I was writing "Swiped to Death" and testing out ideas. "Ghosted" seemed like a perfect start.
BG: Social media has become an important tool for many essential aspects of life like dating, job searching, and business. How has social media affected your career as an actor and young man looking for love?
Kabir: Like most, I think social media is a double-edged sword. In terms of my career, social media has given me an audience. On the flip side, Facebook and Instagram can really destroy your self-esteem. As an actor, I'm happy to see a peer succeed but I think, "That's great, but what I am doing with my life?" You only see the best part of people's lives on social. You won't see them struggling to pay rent.
As a person in NYC looking for love, dating apps are also a double-edged sword. It's easy to meet people online, so dating apps take away some of the initial awkwardness. But you tend to get distracted. It's easy to schedule a ton of dates, but pay less attention to each one. It is easy to find flaws and keep thinking the grass is greener on the other side.
BG: Lastly, what dating apps would you recommend…Asking for a friend?
Kabir: Ha! Try Hinge or Coffee Meets Bagel. These apps are less about swiping and more about communicating. Plus you can set parameters so it is easy to narrow down what you are looking for. Good luck!
Watch the first two episodes of "Swiped to Death" on Youtube. You can visit their website to submit your awkward dating stories (option to remain anonymous is available)!
You can follow "Swiped to Death" on Instagram at @swiped_to_death, Twitter at @SwipedtoDeath and on Facebook.com/SwipedtoDeath.
Check out Kabir's adventures on Instagram @kabirishere and on Facebook.com/KabirChopraFilm.