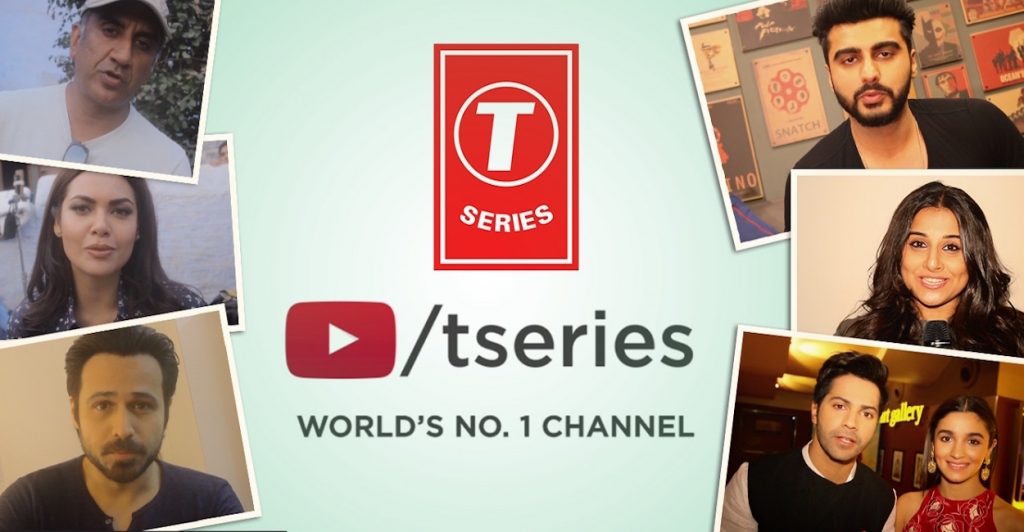 In February 2017, Indian music and film production company T-Series announced that its streaming page was named the most viewed YouTube channel in the world – an achievement that continues today with more than 48 billion collective views. The company is now on track to break another YouTube record by the end of this year.
With presently more than 66 million subscribers, Swedish YouTube personality PewDiePie, most well-known for video game commentary and vlogs, has held the title of the most subscribed user since 2013. Just as with "Most Viewed YouTube Channel" last year, he will lose this second designation to T-Series.
Though T-Series now falls short at more than 63 million subscribers, YouTube-certified analytics site Social Blade predicts that the company will overtake PewDiePie within the next few months. While PewDiePie is still growing at a steady rate, his small team simply cannot compete with the level of content produced and shared by the music and film empire.
T-Series has been able to rise to this position on the streaming platform for a number of other reasons. The most popular genre on YouTube is music, also a defining characteristic of Indian cinema. Since 1990 with the release of the super-hit film "Aashiqui," T-Series has been a leader in Hindi film music in the largest film industry in the world and more recently has expanded to become one of the most active production companies. The fact that India is the second most populated country in the world also helps, as its base of Internet users has reached over 500 million and is growing by extremely high numbers, according to a report by the Internet and Mobile Association of India.
T-Series, formally known as Super Cassettes Industries, was founded by Gulshan Kumar in 1983 and first sold pirated cassettes of Hindi films songs. Within the next year, the company began to produce original music. After Gulshan's murder in 1997, his 19-year-old son, Bhushan, stepped into his role to run the climbing company.
In an interview earlier this year with film critic and journalist Anupama Chopra, Bhushan reflected at the difficulties he faced at the very beginning of his career:
"I used to cry also so many times when I took over because I didn't know anything about the business."
Having inherited his father's sixth sense for music that appeals to the masses, Bhushan is largely responsible for growing the company into the mammoth it is today. In the same interview, Chopra broached one of the concerns that have arisen from that extended and ever-expanding growth – its power and control as somewhat of a monopoly.
"You control what we're listening to," she said. "You control which artist becomes popular. You can actually just bombard the market and streaming platforms in such a way that you can actually make a song a hit. What is your response to that?"
"That's a plus point for us," Bhushan replied. "It means we are very aggressive in marketing across all platforms. We don't have any enmity with any platform… We go on that formula, and it's not that we are the giant or we have the power to do it. It's the ability to market the music."
He also went on to credit the company's reach to the roster of chart-topping songs that both his father and he helped accumulate over the last three and a half decades.
Bhushan and T-Series' YouTube success has made headlines internationally and has brought renewed global attention to Hindi cinema and music. The next T-Series film production, "Batti Gul Meter Chalu" starring Shahid Kapoor and Shraddha Kapoor, is now in theaters.