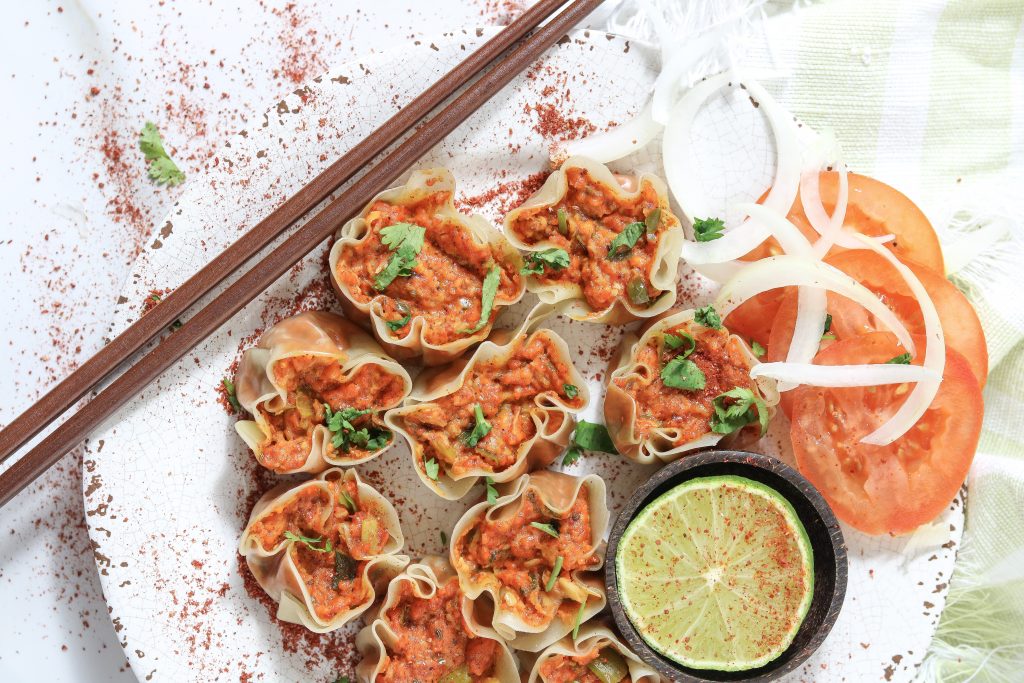 With Diwali right around the corner, I couldn't help but think of a fun dish to share with you guys. You know me, and my love for fusion food… So I've been marinating on the idea of paneer dumplings for MONTHS now. I'm all for the usual samosas and kachori apps, but with parties and celebrations for Diwali and the New Year, food can get extremely repetitive. My Tandoori Paneer Shumai Dumplings recipe is one of those that is easy to serve and something that your guests will definitely enjoy!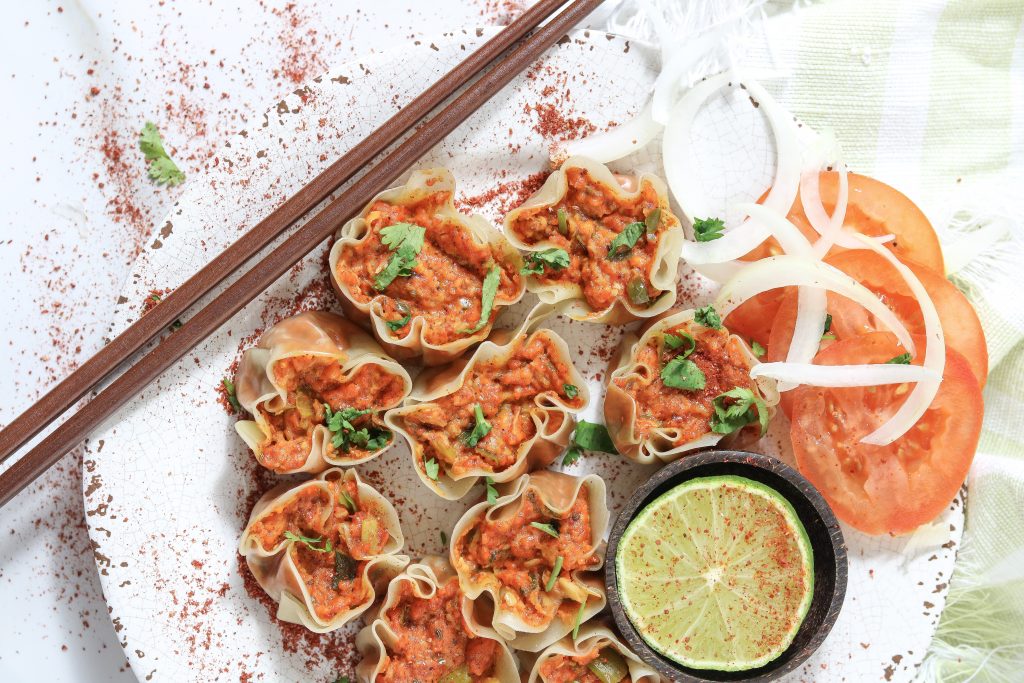 When thinking about what kind of paneer I wanted to make for the filling, it was pretty easy for me to conclude that I want NEED to make it spicy and flavorful. So, the obvious choice was to use tandoori masala. Paneer Tikka Masala is my absolute favorite Punjabi dish, and I knew this would be such a good option for dumplings. Using tandoori masala makes it super easy because you can minimize the number of spices that you need since a majority of the flavor comes straight from the masala itself.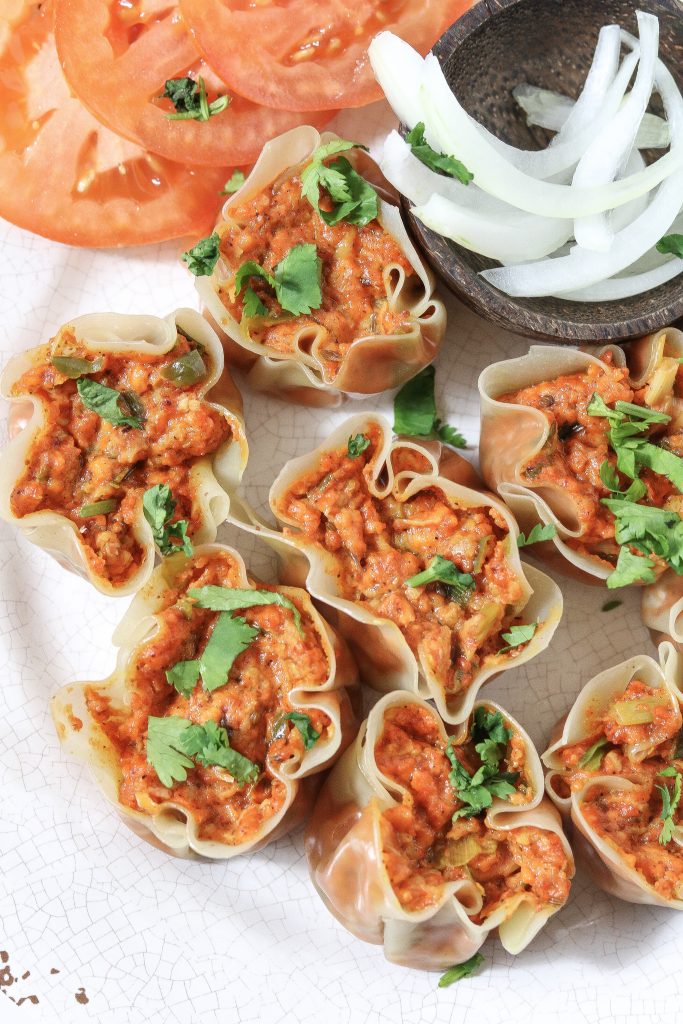 You're probably wondering, "Why did she make them into this shape?" For those of you who like dumplings but don't know too much about them, these pretty little gems are called Shumai.  The wrapper is exactly that same as it would be in a regular dumpling, but the top is open. I loved this idea because the paneer sticking out of the top makes the dish look even more appetizing!  I've always been disappointed several times when I'm out with my friends and they don't have vegetarian shumai at restaurants. So why not just make it at home?!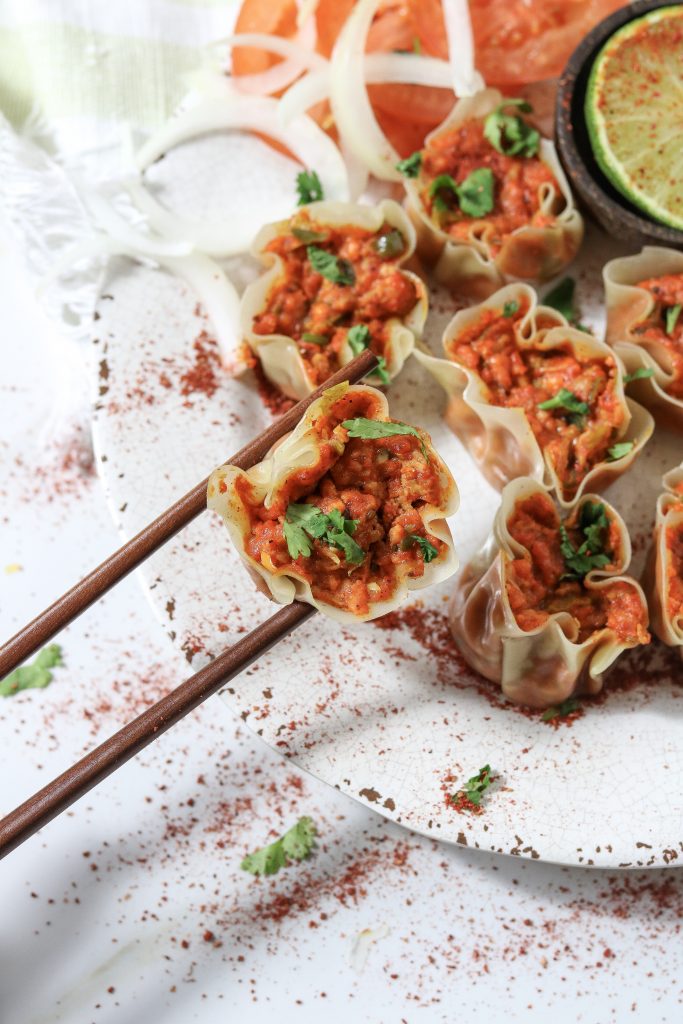 If you don't have a steamer, there's an alternative way to steam the dumplings. Simply bring a pot of water to a boil and roll up 3 big balls of foil so that the tops of the balls are a little higher than the water. Lightly oil a tray that fits in your pot and place it on top of the foil. Close the pot and let your dumplings steam until the wrappers are cooked through.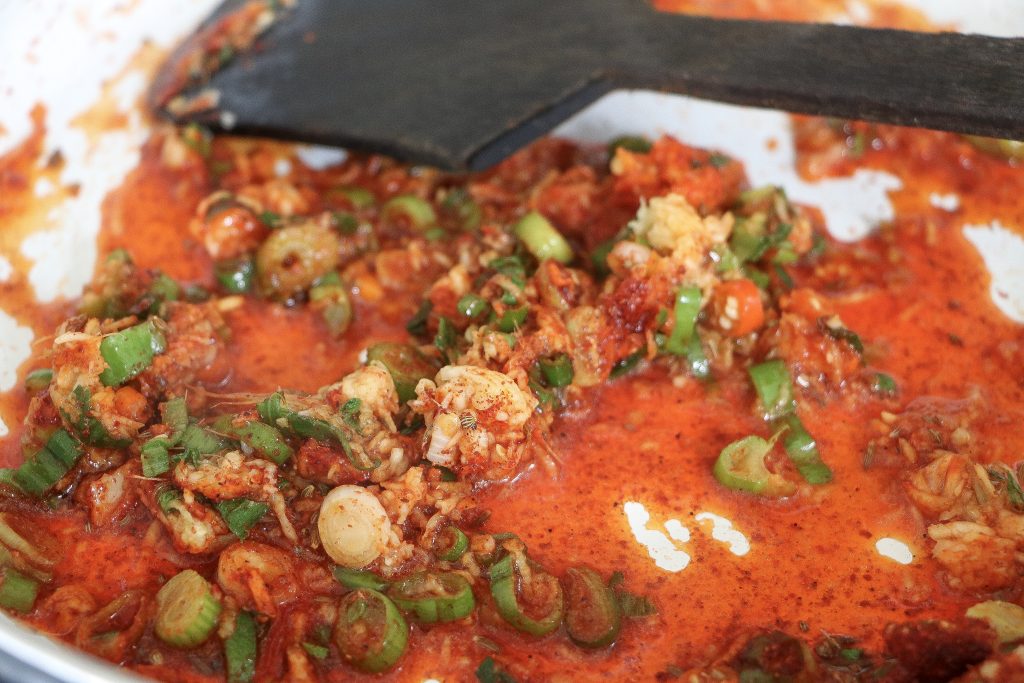 And there you have it, Tandoori Paneer Shumai Dumplings – ready to serve and ready to eat! Feel free to message me directly if you have any questions about how to steam them, or which dumpling wrappers to use. I use Nasoya Won Ton Wraps (Square), and they work very well… I'll do anything to minimize making a mess and not having to make dumpling wrappers from scratch :) For the best way to use the Nasoya wrappers, put them in between damp paper towels while cooking your paneer so they don't get hard, and it will be easier for them to hold their shumai shape. Take them out one by one as you fill them, and keep each filled dumpling covered until you are ready to steam them all. For those of you who eat meat, feel free to substitute the paneer for any meat/seafood that you like, just be sure that it is cooked through properly before eating. Enjoy!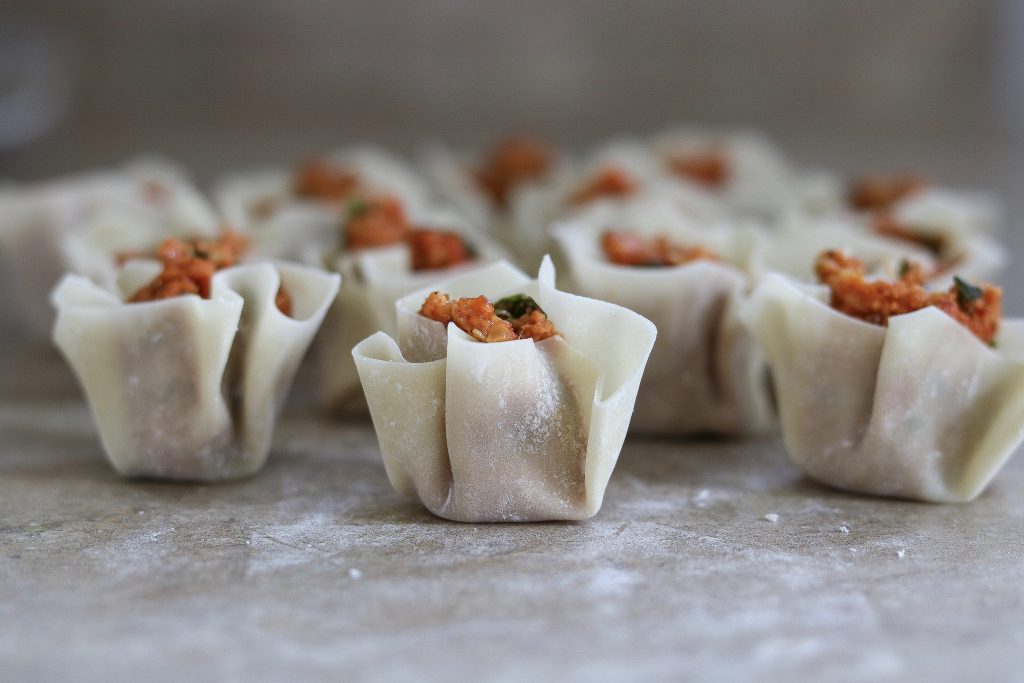 Tandoori Paneer Shumai Dumplings
Ingredients
½ white onion, sliced
1 lime
1.5 tbsp olive oil
24 dumpling wrappers
Dumpling Filling
½ tsp cumin seeds
½ tsp caraway seeds
6 cloves garlic, grated
2 tbsp ginger, grated
4 Thai chili peppers, minced
3 green onions, chopped
1 tbsp tandoori powder
½ tsp garam masala
½ tsp cinnamon powder
1 tsp curry powder
2 cups paneer, shredded
Directions
Warm up oil on medium heat. Add in the cumin seeds, caraway seeds, garlic, ginger, Thai chili peppers, and green onions. Let them warm up for about 1 minute. Add salt per taste.
Add the tandoori powder, garam masala, cinnamon powder, curry powder and 2 tbsp of water and mix everything well.  Then add in the paneer and mix well to break it down as much as possible. If it's too dry, add another tbsp of water. Let it cook for 2-4 minutes until the water has dissolved. Turn off the heat and let it cool.
For square dumpling wrappers, cut off all 4 corners of the wrapper so it is easier to fill.
Take your thumb and index finger and form a circle. Place the wrapper on the circle and push it down with your other hand to form a cup. Spoon in 1.5-2 tsp of the filling into the cup and squeeze the wrapper around the filling. Pat the bottom of the dumpling to make it flat so it can stand on its own.
Repeat for the rest of them and steam for 5-7 minutes, or until dumplings wrappers are cooked through.
Garnish with a few squeezes of fresh lime, your choice of herbs, sliced onions and serve!