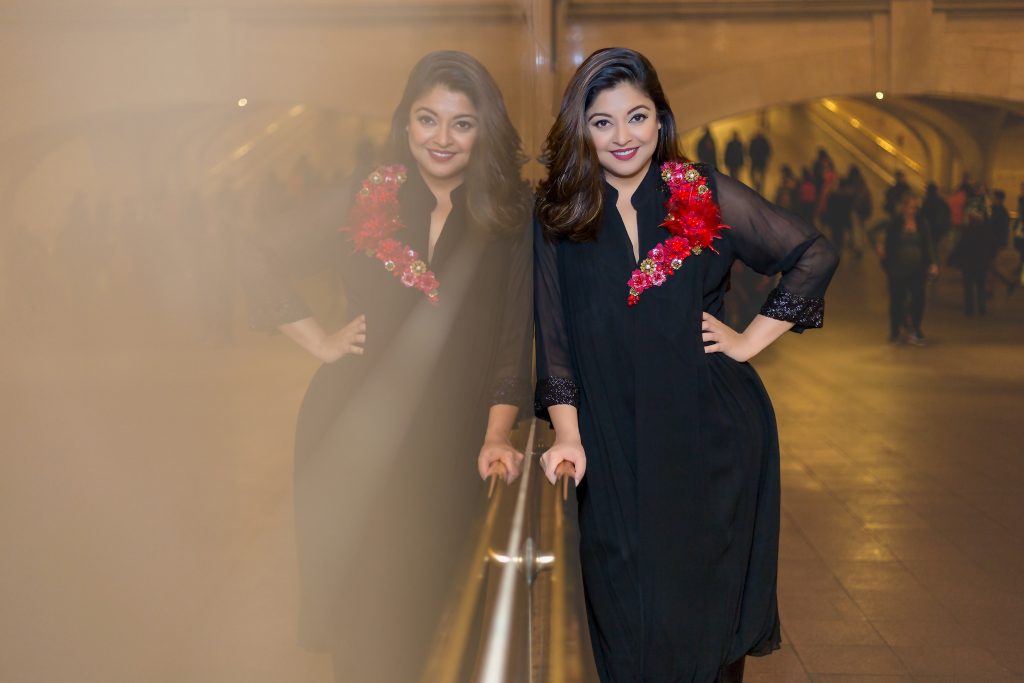 By Gabrielle Deonath & Pooja Dhar
On the heels of the #MeToo and #Timesup movements, Brown Girl Magazine, Karuna Chani and Sakhi for South Asian Women will reunite for the second year in a row to give South Asian survivors in our community a platform to share their stories and accounts of sexual harassment and assault on Tuesday, April 9 in New York City. For more information and to reserve your tickets, please visit the #MeToo: South Asians Break the Silence Eventbrite page.
In September 2018, former pageant winner, model, and actress Tanushree Dutta brought the taboo topic of sexual harassment in the workplace to the forefront of national conversation in India. Speaking out about her own experiences as a victim of workplace harassment at the hands of well-known figures in the Hindi film industry, she unknowingly sparked a #MeToo movement in Bollywood that then spread to various other professional fields. Now an activist and speaker, Dutta continues to create an impact by sharing her story and the wisdom she's accumulated so far and empowering other women in her new home of the United States.
In an exclusive interview with Brown Girl Magazine, Dutta opened up about the positive changes she's seen in the industry since #MeToo in Bollywood began, the backlash she faced for speaking up and what the future has in store for her: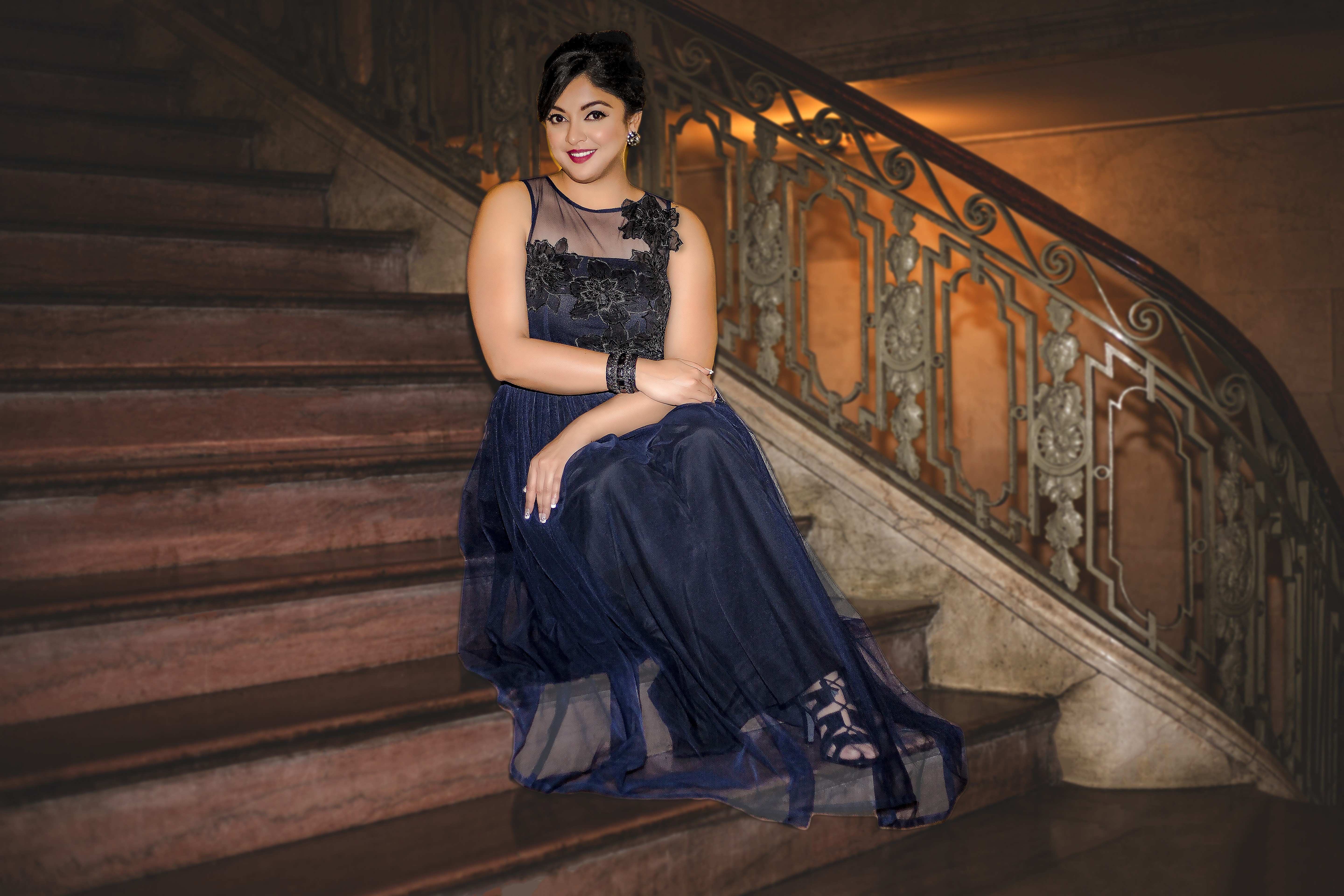 Since your revelation about the sexual harassment you faced as a younger actress, a lot of women have come forward with their own accounts involving well-known names in the Hindi film industry, launching the #MeToo movement in Bollywood. Have you witnessed or heard of any real changes made in the industry to prevent this sort of harassment in the future?
The MeToo movement in India has had an immeasurable impact socially and psychologically across all spectrums and industries. Laws are being put in place and preexisting laws like the Vishakha Guidelines are being reinforced to ensure harassment incidences at work can be minimized. In Bollywood, I have also heard that similar measures are being adopted by production houses and studios. A real change is the fact that something so taboo is now being discussed on open platforms. What comes of it is going to be something we will all have to wait and watch.
Much of the critique against those who have spoken out during the #MeToo movement has stemmed from the fact that survivors are speaking out years or sometimes decades later. What would you say to those challenging allegations coming out well after the incidents have occurred?
At this point of time, these critiques have been deemed redundant in their approach by a larger consensus with the simple use of common sense logic. Social movements or phenomena like #MeToo happen primarily because victims didn't have a voice, their voices were stifled at the time of the incident, they kept quiet out of trauma and shame or they spoke out but did not get the necessary support back then due to the structure of the prevailing society.

"These critics basically don't have empathy and don't factor in the human psychology and the way it processes any level of trauma or the social and legal constructs in a country that cause obstacles when reporting and seeking justice. They don't realize that we all need to cut people some slack and listen when someone has something to say, rather than judge and condemn them right away and cast doubt just for the heck of it.
How has the behavior of those within the industry and outside of it (such as your fans and followers) changed since you spoke out? 
Well, friends and well-wishers from the industry spoke out in my support eventually. Many who barely knew me also stood by me when I took a stand against workplace harassment by recounting my own experience on a movie set many years ago. My fans and followers even have taken on a cult-like quality since then. If anything, they now understand me and know my existence and purpose a little better than they did earlier.
Do you think that Bollywood today offers any more protection for women than it did when you faced harassment?
Bollywood is a developing ecosystem and an evolving entity. What constitutes Bollywood–actors, directors, producers, production houses, talent, agencies—keep changing and substituting. As a new generation and mindset comes in and replaces the old lot, there seems to already be in-built protection for all. Harassment is not what just women may face in today's society but anyone who is vulnerable in a new environment.
Do you feel that it is usually the industry outsiders and the up-and-coming stars that face harassment? If so, what advice do you have for them on how to recognize, face and fight against sexual harassment in the work environment?
Well, there are no rules in this regard as evidence of victim testimonies suggest. During the #MeToo movement in India, which spread to other industries like politics, journalism, academia, corporate, music and the arts, we saw all kinds of people from different levels of hierarchy speak out about their experiences. One must always follow their gut and instinct in life to recognize any kind of evil and to find a way out. Seek help and guidance from good, wise and kind people, which can be anyone from family and neighbors to friends and colleagues.
What kinds of repercussions did you face personally and professionally as a result of speaking out? How have you been dealing with these repercussions?
There are no repercussions for me at the moment. After spearheading the movement for six months in India and passing the baton to other celebrities and media figures who can take it forward locally, I returned to my life in the U.S., and I continue to live a normal life here. Of course, at the time I spoke out 10 years ago, as well as eight months ago, there was a backlash from many quarters. Legal threats and threats in general were mad, slut-shaming and massive toxicity occurred and smear campaigns were run with the intention to discredit and destroy me.

"Eventually, the tides turned in my favor due to overwhelming support from the public, media, Bollywood and politics, and I went on to have a huge social impact in India through my speeches, media interactions and conferences. Through this journey, I tried to expose the Indian society to a new kind of thought process and operating procedure—one that uses compassion, insight and awareness to process information, rather than preconditioned patriarchal and judgemental attitudes.
There can often be victim shaming and blaming in sexual harassment cases. There have also been recent instances in the Bollywood's #MeToo movement (such as in the cases of Alok Nath and Rajkumar Hirani, for example) where women have spoken out, but other people in the industry have stood up for the accused and deemed the accusations a lie. What is your reaction to this?
"Victim shaming is a psychological attempt to discredit and discourage a victim when he or she is speaking out. Crimes of a sexual nature can be tricky, and victims often tend to put blame on themselves and feel condemned, so shaming them becomes the easiest way to silence them from reporting sexual harassment or seeking justice."
What's next for you, and how do you think your role in the #MeToo movement may have an impact, if at all, on your future?
God has a plan for me that even I sometimes take a while to grasp, but all those plans are going to come to pass by divine providence. I am a permanent resident of the United States, and I'm active in the social impact scene within the Indian-American community. I get invited to conferences and events across the U.S. as a keynote speaker on various topics including empowerment, spirituality, and motivation, amongst others. I was recently invited to the 2019 India Conference at Harvard as a guest speaker and panelist.
Earlier this year, Dutta started a blog to share her thoughts on topics close to her heart and encourage others to find their purpose. For up-to-date information on her speaking engagements and events, follow her on Instagram.
---
Photos are courtesy of Tina Tandon, an honors graduate of Fashion Institute of Technology in NYC, a Presidential Scholar, and most recently a Roshni Honoree, having been published in their book highlighting 'The Who's Who of the South Asian' community in the United States amongst personalities such as Deepak Chopra, Mira Nair, Priyanka Chopra, Padma Lakshmi and more. Tandon has established herself as one of the leading South Asian designers in the U.S. She was also one of the first female Indian-American designers selling mainstream in the U.S. under her own namesake label. 
Tandon is known for her eco and socially conscious fashion designs focused on utilizing natural fabrics and eco-friendly production processes (I.e. Vegetable Dyed Leathers). Her clothes are mostly produced in women-owned factories, empowering other women in return. A percentage of her profits go to support NGOs helping women and children from the slums. 
Her designs have been worn and appreciated by many Hollywood and Bollywood celebs alike from Padma Lakshmi, Brooke Shields, and Katrina Bowden to Taapsee Pannu, among many others. 
She has been featured in many U.S. and international fashion publications including WWD, NYMag, Time Out NY, Marie Claire, and Vogue Italia.