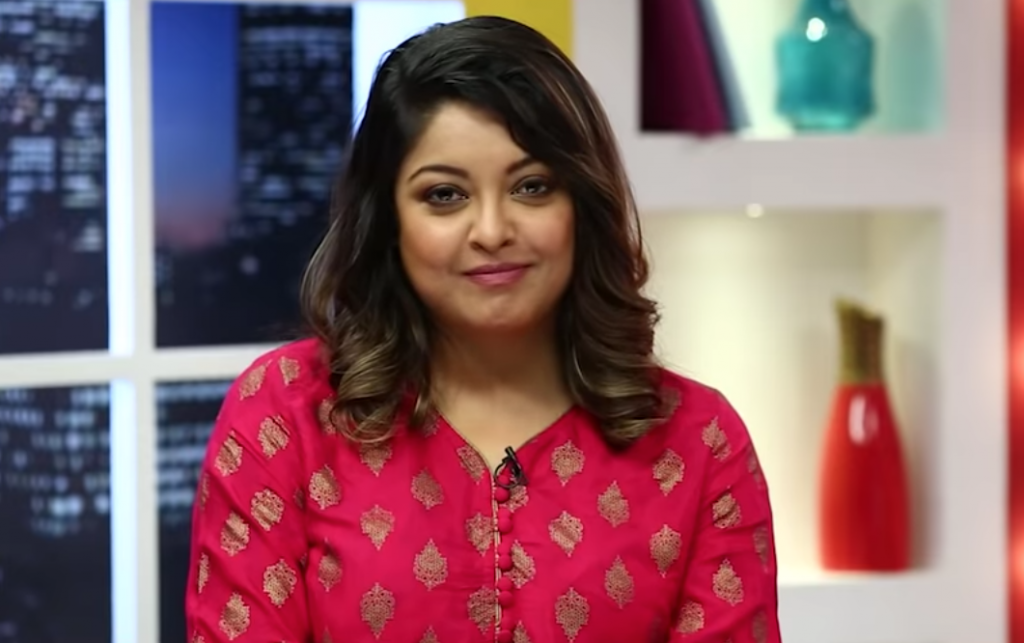 Why hasn't Bollywood had its #MeToo moment?
This question, and its answer, must have haunted Tanushree Dutta as she spent the last several years rebuilding her life in the U.S., silently following the spate of sexual assault allegations that have rocked Hollywood in recent memory.
Her answer to an errant reporter has sent all of B-town into a frenzy, with some taking lukewarm to hot takes of support, and others showing their true colors in a time of need.
Almost a decade ago, in 2008 on the sets of "Horn 'Ok' Pleassss" Tanushree Dutta alleges that Nana Patekar sexually harassed her in front of almost 50 background dancers – with the assistance of choreographer, Ganesh Acharya, while both producer and director remained quiet.
#TanushreeSpeaksToArnab | 'In this country, if you want to harass a woman and re-harass a woman, you drag her to court,' says Tanushree Dutta.

Tweet your views using the hashtag-https://t.co/LGCyJUEBn5 pic.twitter.com/Sw4ctfWkam

— Republic (@republic) October 6, 2018
Tanushree Dutta was slated to shoot an individual dance sequence for the film, but she says that on the day of the shoot, Patekar convinced Acharya to add him into the song and change the steps so that he could dance with her and touch her in a "lewd and intimate manner." Shocked and panicked, she locked herself in her trailer and did not leave until her parents came to collect her. Dutta walked off the set shortly after, and Rakhi Sawant went on to replace her.
I believe her. On the sheer principle that we must believe survivors when they come forward, give them the full support of society and law, I believe her. You don't? Allow me to finish the story.
What Dutta didn't expect was the aggression from the producers, culminating in an attack on her vehicle by MNS "goons" she claims were called by the producers as she left the set in 2008.
Here is a video footage of goons attacking Tanushree Dutta's car in 2008 pic.twitter.com/PxShdcalZg

— Mohammed Zubair (@zoo_bear) September 30, 2018
It was this incident that made national news for three days a decade ago, and finally prompted Tanushree Dutta to come forward and give an interview. This account has been corroborated also by journalist Janice Sequeira, who posted a twitter thread stating that she spoke to Dutta off-the record a few hours after the incident, saying she saw how shaken up Dutta was "first-hand"
Some incidents that take place even a decade ago remain fresh in your memory. What happened with #TanushreeDutta on the sets of "Horn Ok Please" is one such incident – I was there. #NanaPatekar

[THREAD]

— Janice Sequeira (@janiceseq85) September 26, 2018
Despite the frenzy (or perhaps because of it) Tanushree Dutta received somewhere between thirty to forty film offers, but she says she was so traumatized and paranoid that she could not return to film sets, and instead, she took a sabbatical.
All of this has been brought up again in her exclusive interview with DNA last week. Asked about the #MeToo movement, Dutta said she feels it can never come to India unless her case is acknowledged. She continued to call out the power structure and inherent sexism in the casting of films, saying,
It is the lead actors who cast their actresses… Casting directors only work with side actors.
Tanushree Dutta blasted A-listers like Akshay Kumar and Rajnikanth for working with Patekar despite the whispers of more allegations all over the industry. Both Patekar and Acharya have had prolific careers in the time Dutta has been away, and she reiterated again and again that actors in the community that stand by in silence and continue to provide such men with careers and cover are complicit.
Actors like Amitabh Bachchan are complicit – when Bachchan was asked about the incident at the "Thugs of Hindostan" presser, he had this response:
https://twitter.com/yasiru_vismini/status/1045284650761957382
I hope he never tries to make a movie like "Pink" again, if he can't stand by a woman who is reliving her experience 10 years later.
Aamir Khan, who was also present at the same event and receives so much admiration and applause for his stances on various social issues, went so far as to say he could not say anything without knowing the "veracity of the incident."
Salman Khan had a mini meltdown when asked about Dutta's allegations, reminding the reporter to ask about the event for which she came. It's a response that I'm sure surprises no one, given the laundry list of various allegations against him.
Salman Khan attended an event today and was questioned about Tanushree's allegations. See what happened after my questions. #TanushreeDutta #NanaPatekar #SalmanKhan @rahulkanwal @sahiljoshii @PadmajaJoshi @kamleshsutar @gauravcsawant @swapniljourno @ashu3page @mausamii2u pic.twitter.com/tWRC0KHt6J

— Shivangi Thakur (@thakur_shivangi) September 27, 2018
Media people who are in the know and decide to give celebs low-ball questions, all other actors who are watching and evading or remaining silent, are complicit in this culture, and they are a big part of the reason these kinds of social movements will never take off in India.
However, despite this abject failure, several voices have spoken in support of Tanushree Dutta. Sonam Kapoor, Farhan Akhtar, and Priyanka Chopra all lauded her bravery in speaking out and urged others to believe her.
I believe #TanushreeDatta and @janiceseq85 recollection of the account. Janice is my friend, and she is anything but an exaggerator or a liar. And it's upto us to stand together. https://t.co/sF3mS5o1P8

— Sonam K Ahuja (@sonamakapoor) September 28, 2018
Agreed..the world needs to #BelieveSurviviors https://t.co/ia82UsCkkq

— PRIYANKA (@priyankachopra) September 28, 2018
Actresses Richa Sharma, Swara Bhasker and Freida Pinto spoke out in support. Varun Dhawan surprised people with a supportive take alongside Anushka Sharma, saying,
If anything like this happens on my film set, I'll personally make sure I'll prevent it. You cannot let violence take over. Law and order should take its course and investigate the matter. Environment breeds people to do the wrong thing. It happened in 2008 and we are reacting to it in 2018. It's not a good sign.
Even Arjun Kapoor had a lukewarm supportive response, he did not acknowledge whether he believed Dutta's allegations, but did say that if the allegations were true, things needed to change in the industry:
If what Tanushree is saying is true then we as a industry would want that nobody experiences this again. We have to create an environment of equality. It's important that women should feel safe in a working environment. It's sad that this issue has come to light after 10 years…

As someone from industry, I would want that no girl should feel this as we want industry to be the safest place in the world. It's disappointing that such a thing has happened with Tanushree. If allegations are true, we need to introspect
Tanushree Dutta also credits two men for keeping her faith in the industry alive until the incident. On the sets of "Chocolate," directed by Vivek Agnihotri in 2005, the actress alleges that Agnihotri asked her to "strip and dance" to give the actor cues during his close up (is anyone at all surprised?). The actor in question was Irrfan Khan, who quickly shut down the whole thing and dismissed the need for this to continue by telling the director,
"What are you talking about? Mujhe acting aati hai."
Sunil Shetty who was standing in the vicinity was also offended by what he heard and scolded the director,
"Main aayun kya wahaan cues dene ke liye?" ("Should I come and give you cues?")
As of publishing this article, CINTAA has issued the following statement:
#CINTAA Official statement regarding #TanushreeDutta and #NanaPatekar @sushant_says @DJariwalla @deepakqazir @amitbehl1 @SuneelSinha @ayubnasirkhan @sanjaymbhatia @NupurAlankar @rakufired @rammakantdaayam @RajRomit pic.twitter.com/ZUD5XjJn8a

— CINTAA_Official (@CintaaOfficial) October 2, 2018
Tanushree Dutta has now filed an official police complaint against Patekar, and hopefully it will be properly handled. After being cornered at the airport recently, Patekar gave a brief comment about the allegations:
#NanaPatekar reacts on #TanushreeDutta case: Jo jhooth hai, woh jhooth hi hai… pic.twitter.com/oDKdFhcvhp

— Ahmedabad Times (@AhmedabadTimes) October 6, 2018
Despite the shaming and harassment she has gone through, Tanushree Dutta still believes there are good people in the industry. But it pains me to say that while we know and love our Bollywood stars so immensely, a great many of them remain complicit in an insidious, incestuous, nepotistic culture that stains the cinema, the love of the cinema and everything else it touches.
This faux progressivism is not worth anyone's time if we're not confronting our own cultures and communities.