by Jessie Brar – Follow @jessieebrar
In my recent trip to Vancouver, I was researching powerful South Asian women in the area that I could network with, and the name Taran Cheema came up. I gave her Instagram a scroll through and was immediately enthralled by her fashion.
Taran's label, TKC Design Inc. has become a regular at Vancouver Fashion Week. Her bright, bold colors and designs that give "desi" a modern edge are truly captivating. From streetwear to lingerie, her collections are well thought-out and invoke conversation within our communities.
This young, Canadian designer is going to take the fashion world by storm. But before we let her go, I sat down for a chat and even had a fun photo shoot showcasing her amazing designs, afterward!
JB: How did you get into the world of fashion?
TC: I'd like to think I was born as an artist. I never had a focus on fashion design growing up. But I knew that I loved illustrating and creating something out of nothing. I would spend hours creating new drawings or I would sit next to my aunts as they stitched Indian suits in the kitchen, and collect the scrap fabrics to make outfits for my Barbie dolls and teddy bears. It wasn't until my final years in high school that I thought about fashion design as a career. My art teacher recommended that I apply for Parsons The New School for Design. I applied to only two schools, Ryerson and Parsons, got rejected from Ryerson and into Parsons. So, I headed to New York City, not knowing anything about it or anyone and started the four-year rigorous program. There were a lot of ups and downs and a lot of times I called home to tell them I wanted to quit and come back. But I stuck through it and graduated as one of the top students in my year. My work got chosen to be on display at the Parson Benefit Gala and Parson 560 Exhibition. My thesis collection got me a kick-start into my career as it was selected by Lady Gaga's stylist, Brandon Maxwell, to potentially be worn by her. When I moved back home my thesis collection got scouted by Vancouver Fashion Week and they sponsored my first ever fashion show. Since then I launched my own brand TKC Design Inc. in 2015 and have been working on creating a voice through fashion.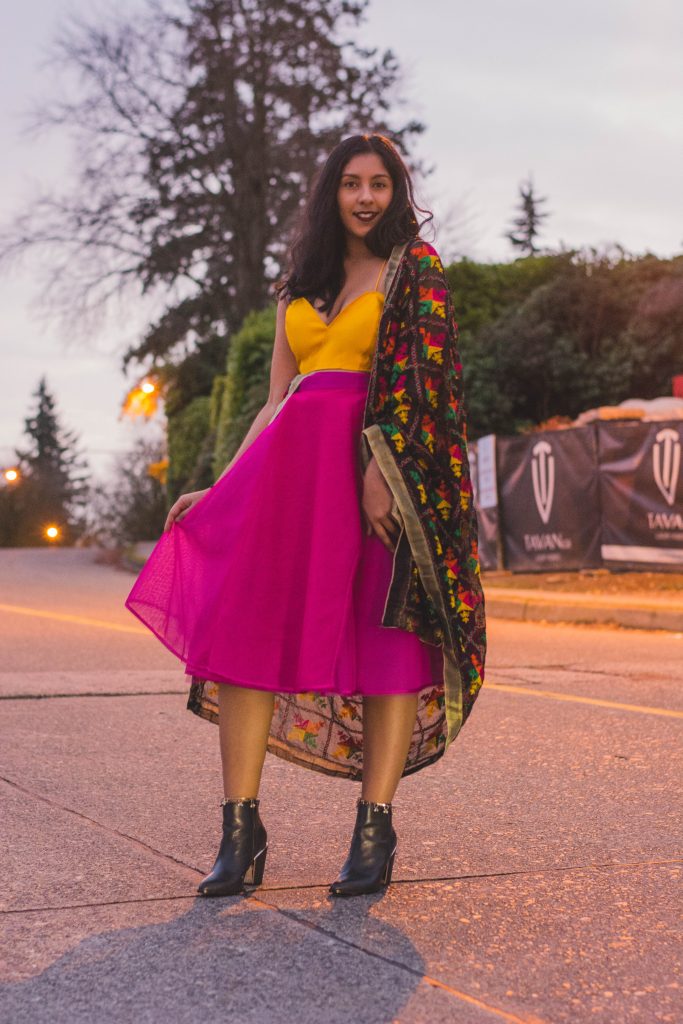 JB:  How did your family respond to your work?
TC: I grew up in a house of 25 people and surrounded by a lot of love and understanding. It's remarkable to see the love my family has for each other. They are always at all my shows, reposting my work, stepping in to help out or even modeling for me. My parents always wanted their children to have a life that they never had. They wanted us to follow our dreams and become the best in our chosen fields. I would like to say my family members are my number one fans. I wouldn't have achieved this much without them.

I think the biggest thing for me was when I introduced The Bridal Lingerie collection to them. I started to see conversations between relations that were never heard. Since its taboo to talk about sex and being sexy in our culture, it was surprising to hear my aunts say, "When are you making us one," or my mom say "You should make thongs too". Its opened up dialogue in a positive way.
JB: What inspired your most recent collections?
TC: "Home" is one of my recent collections. Although living in NYC was amazing yet stressful, my heart always belonged to Vancouver. I grew up with a big Indian family, so it was hard to be away from home. Do you ever have those moments where you're driving and you wish you could stop and take a picture of the scene? I get those often in Vancouver, whenever I would stop at a stop light and it was pouring rain the colors would be so vibrant. I wanted to emulate that in my collection. This was probably the first collection that was inspired by a theme and a place.

The most recent collection is the Bridal Lingerie, this was inspired by creating a dialogue about sex and letting young girls know that it is okay to feel sexy! The textiles really inspired me, as soon as I saw them I knew I had to create something innovative.
JB:  What inspired your lingerie line?
TC: I thought it was odd that the conversation of sex is so taboo and on the hush hush. I wanted to not only talk about sex and let young females know that it is okay but also talk about the conversation of slut shaming. We all do it and sometimes we don't catch ourselves. It is so easy to look at a girl that showed a little bit of her cleavage and quickly judge her for being a slut. The fact of the matter is if you want to wear a low-neck dress, midriff shirt, turtle neck sweater, you do it! It's your body and if it makes you happy that is the only thing that should matter. I'm so over dressing "appropriate" to make someone else feel comfortable. You do you girl — own it!
JB: What advice do you have for other creatives out there?
TC: Do something different and make an impact through your work. I believe passion drives creativity and when your inspired, beautiful things can happen. Don't be afraid to create some waves, you got this!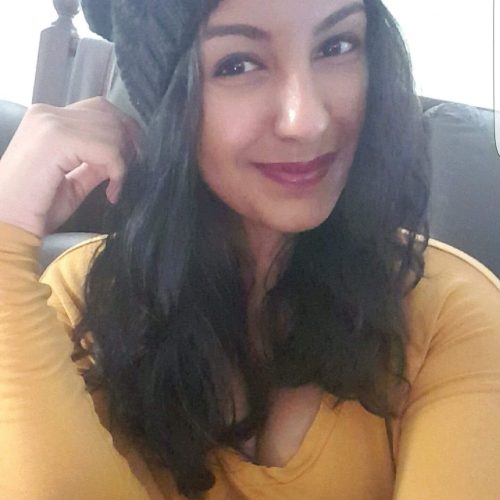 Chocolate Lover – Bollywood Dancer – Bhangra Enthusiast – Mental Health Advocate. 

Jessie

Brar studied psychology at Queen's University and is currently working at a boutique recruitment firm in Toronto, Canada. Her spare time is dedicated to raising awareness about mental health through volunteering with organizations such as Jack.Org and running The Mental Health Spotlight (@TheMHSpotlight), an Instagram project dedicated to erasing stigma around mental health and mental illness in South Asian communities through the power of storytelling. In her downtime she can be found cuddled up watching/reading Harry Potter, eating Reese's Cups, or dancing to Bollywood and Bhangra tunes in front of a mirror.