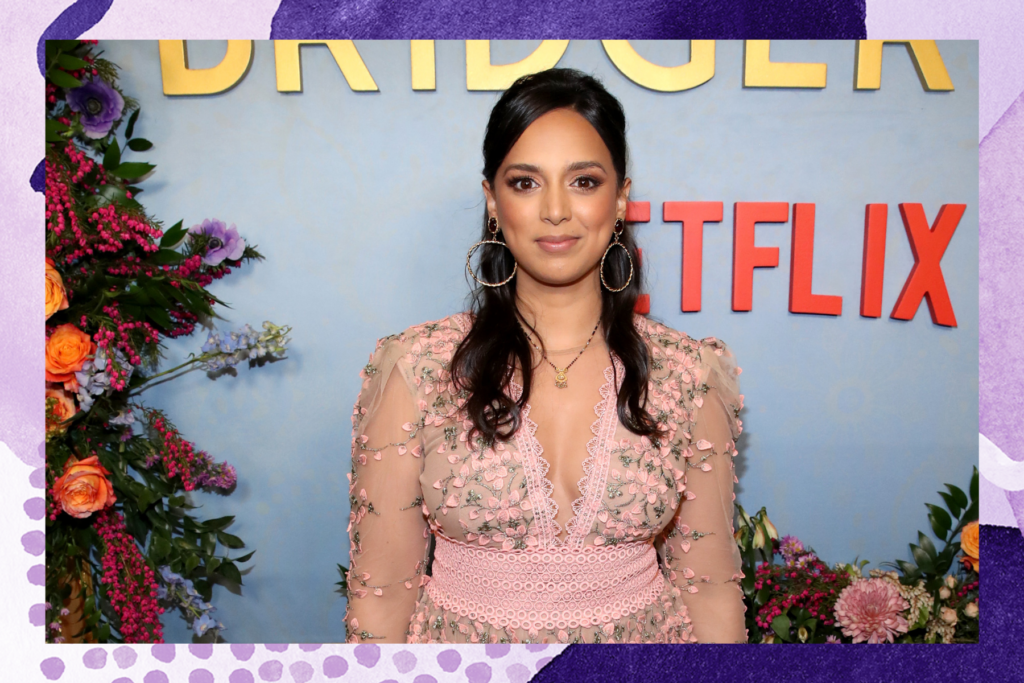 On May 10, 2021, the South Asian diaspora exploded with joy as Teen Vogue announced Versha Sharma, previously a managing editor at the news outlet NowThis, would become its new editor-in-chief, taking over from Lindsay Peoples Wagner. Sharma's new role adds even more diverse representation to the journalism industry, which is still predominantly white, and represents hope for millions of young South Asians hoping to pursue careers in media.
Brown Girl Magazine's youth editor Shriya Bhattacharya caught up with Sharma in person at the Teen Vogue offices in New York City, deserted except for Sharma who says that she likes to occasionally come in because it's peaceful.
"Anna (Wintour) is just a few doors down, so that's convenient," she said.
Her office, a bright, colorful space that Sharma decorated herself, is filled with framed Teen Vogue covers over the last 20 years — from early 2000s covers with Ashanti and Adam Brody to "Never Have I Ever Star" Maitreyi Ramakrishnan, the cover star for Sharma's first issue as editor in chief in August 2021.
"I thought it would be really meaningful to profile someone from the South Asian community for my first cover," Sharma said.
View this post on Instagram
She explained that because season two was set to drop that summer, Teen Vogue had already scheduled a shoot with 20-year-old Ramakrishnan. It was Sharma's idea, however, to put her on the cover. The shoot for the August issue took place in July, and it was where Sharma met Ramakrishnan and her family in person for the first time.
"She was delightful, and I feel like I'm legitimately friends with her mom," Sharma said, smiling. 
Putting Ramakrishnan on August's cover was just the start — one of Sharma's priorities as editor-in-chief is to make Teen Vogue more diverse; not just in the kinds of stories covered, but the staff.
"The Teen Vogue staff is small but mighty – we've hired four people since I started and three of them are women of color. Now that I'm in this role and I have the chance to give these opportunities to others, especially people of color, that's all I want to do," she explained.
Diversity is so important to her because she rarely saw people who looked like her when she was a young girl. 
"When I was growing up in Louisiana, there was almost no South Asian representation, we didn't have people like Mindy Kaling or anyone outside of Bollywood," she said.
That lack of diversity continued when she first became a journalist. Sharma started her writing career at TPM Media LLC as a news writer, and then went on to report for outlets like MSNBC, Vocativ, and NowThis before coming to Teen Vogue. 
"When I started my career there were many times where I was the only person of color in the room, or the only woman, or the only woman of color. It's still overwhelmingly white and we need to better reflect what America looks like." 
Even though Sharma knew what her hiring would mean to South Asians around the world, she never expected the overwhelming response when the news first broke last May.
"Having gotten to this position, I feel this incredible validation, but it's that much more meaningful because of the response around the globe," she said.
View this post on Instagram
Sharma was especially surprised by how many people noticed that her mangalsutra in the headshot, a necklace that she usually wears and says is a part of her identity.
"The reaction showed me why representation is so important – it's not just about the color of your skin or your name. It's that actual, physical connection to culture, especially in a role like this where fashion is such an important part."
Fashion is something that Sharma is still getting used to; in fact, when she was applying for the position, she didn't know that the editor-in-chief got to attend the infamous Met Gala.
"It wasn't in the job description!" she laughed. When she first got the position, prominent Indian designers Prabal Gurung and Bibhu Mohapatra reached out to her with congratulations even though they had never met.

"That was so meaningful to me because I have a decade-long career in journalism and politics and culture and feel confident in that work, but not so much in fashion. So for the top designers in fashion to see this brown girl coming into the industry and welcoming me with open arms, I wanted to lift them up in turn by wearing one of their dresses," she explained.
View this post on Instagram
Sharma ended up reaching out to Prabhal Gurung to design a dress, and later got to meet the designer at the event. 
Community building is very important to Sharma, and it's one of the reasons why she admires Brown Girl Magazine so much.
"It's the first publication I've seen in this space that has accurately reflected the diaspora in that we all have very different perspectives on things," she explained.
She loves how the publication caters to South Asian representation, hoping that in the future there will be many outlets that similarly cater to marginalized communities.
"No one can tell our stories better than we can. You want to be as reflective of the community as possible, and you can only do that by staffing and assigning stories to the right storytellers."
According to Sharma, young people are not just the future, but the present. Her message to young South Asians everywhere is to understand what makes them unique.
"Understand that your voice is incredibly important, and as we enter this next phase of having even more South Asian representation, don't ever think the table is too crowded; there's room for all of us," she said.
View this post on Instagram
She encourages young people to keep their eyes focused on Teen Vogue, which has some exciting new projects coming up with South Asians. Not able to reveal details but highlights that shows like Bridgerton, South Asian politicians, and South Asian designers, are on the docket.
"I'm honored to play a small part of this representation, showing young people that you can be in these roles. We still have a lot to do, but it feels like we've made so much progress," she said with a smile.