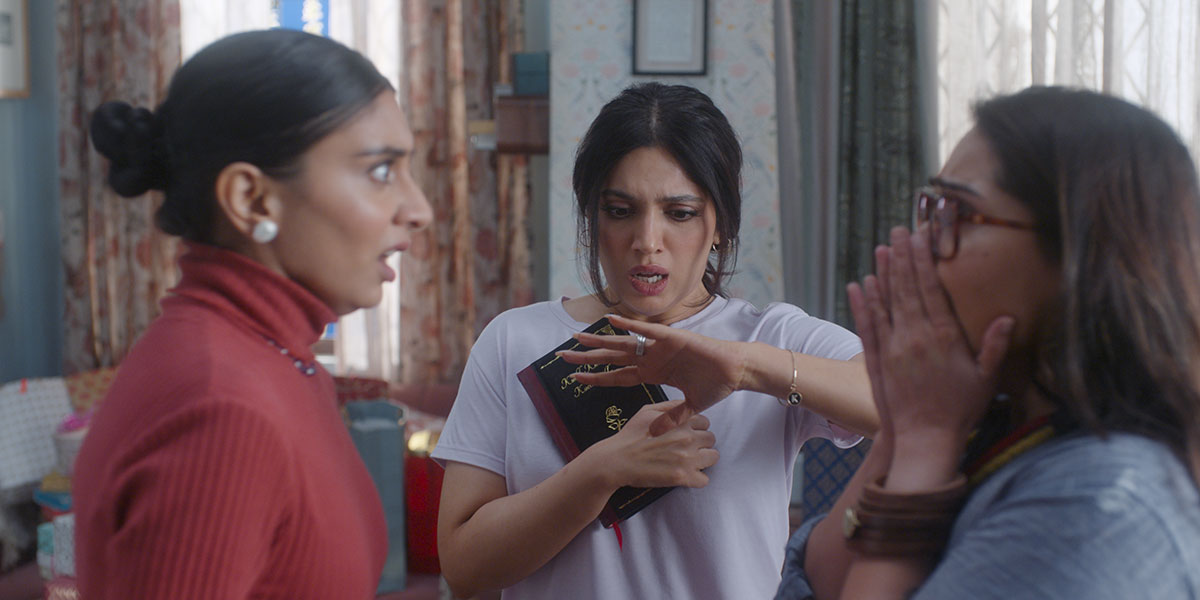 It's never a dull moment with your girl gang; some shots and conversations about sex, right? If you agree, you're in for a treat with Karan Boolani's directorial venture, "Thank You For Coming," which had its world premiere at the 48th annual Toronto International Film Festival. This coming-of-age story unapologetically begs the answer to a very important question: Why should women be left high and dry in bed?
Kanika Kapoor (Bhumi Pednekar) is a successful, 32-year-old, Delhi food blogger who makes a huge revelation on her 30th birthday: She's never experienced an orgasm. This dirty little secret (no pun intended!) has now become detrimental to her self-esteem. She feels so down and out that she even accepts the proposal of a very boring suitor, Jeevan-ji (Pradhuman Singh Mall).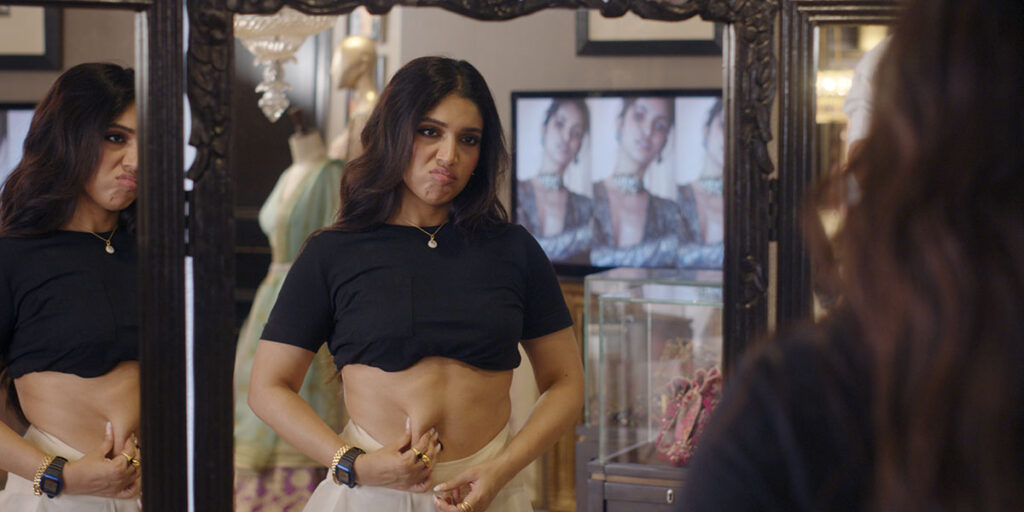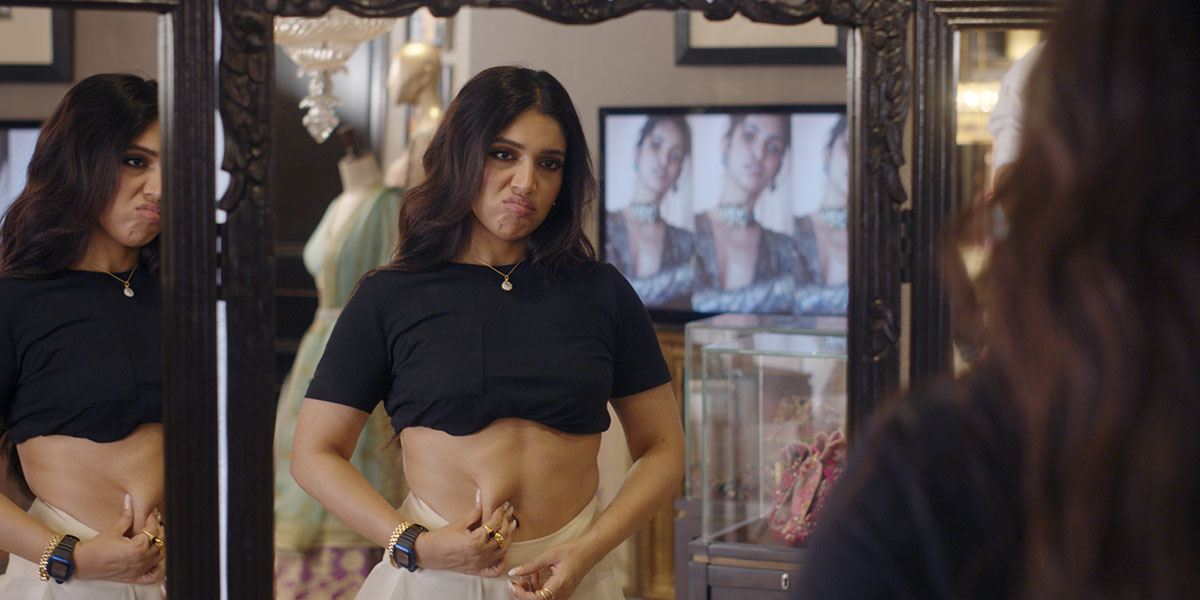 But, it's not like she hasn't tried. Kanika's been a monogamist since her teenage years, starting with puppy love in high school — unfortunately, their sexual endeavors coined her as "thandi" (cold) by her first boyfriend — all the way to dating in her adulthood. But, regardless of how great any relationship was, nobody had her achieve the big O. All until the night of her engagement with Jeevan, when the drunk bride-to-be leaves the party for her hotel room and gets into bed. What follows is her very first orgasm. Ghungroo, finally, tute gaye! But, with whom?
The morning after, an initially-satisfied Kanika works herself into a frenzy of confusion and frustration as she makes her way through the list of potential men who could've been in her room the night before.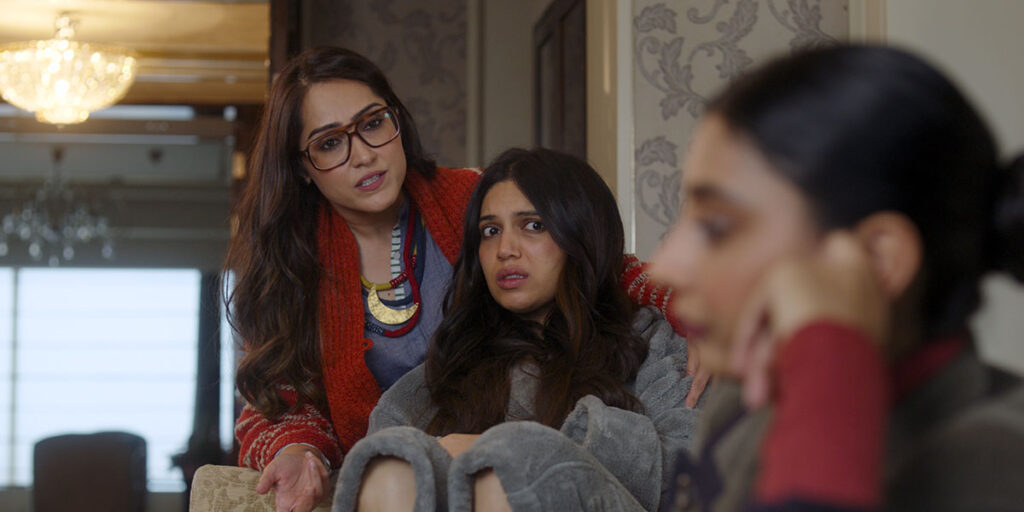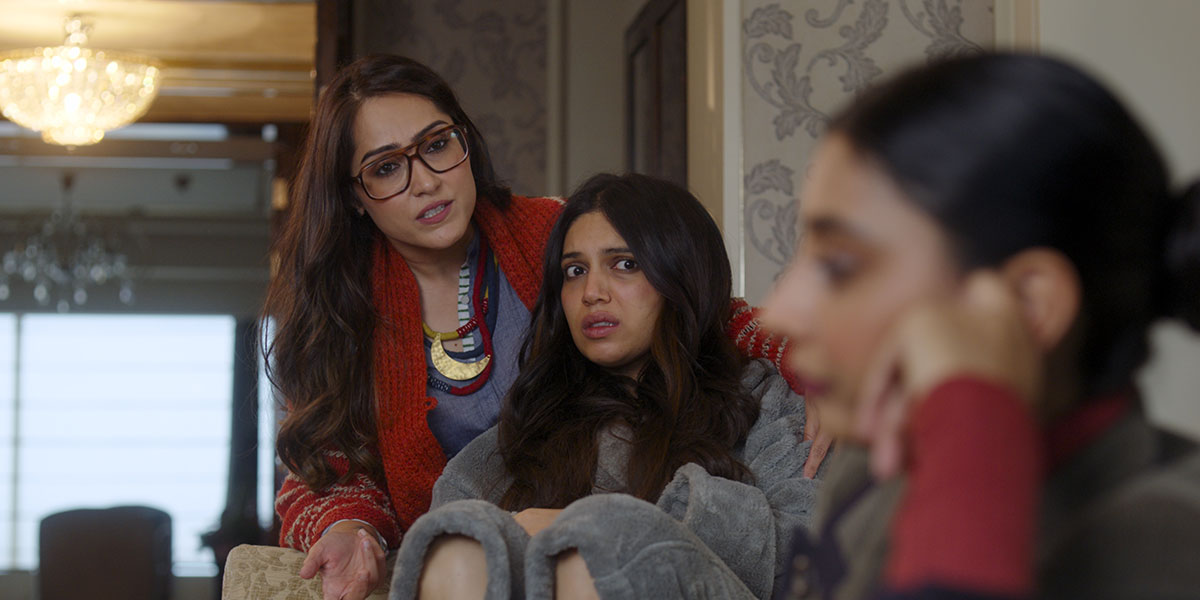 Was it one of her exes? She'd simply invited them to come to wish her well.
Was it her fiance?
Or, God forbid, was it actually the rabdi-wala (ice cream man)?
Boolani takes a straight-forward and on-the-nose approach to drive the point home. There are no cutting corners, no mincing words, and no hovering over "taboo topics." The dialogue is raunchy, the characters are horny, and no one is apologetic. It's important for a film like "Thank You For Coming" to be so in-your-face because the subject of women achieving orgasms can't really be presented in any other way. Anything more conservative in the narrative would feel like the makers are being mindful of addressing something prohibited. And there is no room for taboos here.
But, there is room for a more open conversation on the reasons why many women feel the need to suppress their sexual needs in bed; how generally, women have been brought up to be the more desirable gender and hence not cross certain boundaries that would make them appear too brash. The fight for the right of female pleasure would have been a little more effective if the modesty around the topic was addressed. But, that doesn't mean that the point is remiss.
The plot moves swiftly along, never lulling too long over everything that seems to be going wrong in Kanika's life. "Thank You For Coming" is full of all the right tropes that belong in a comedic, masala film, too; the direction very seamlessly takes classic fixings like the abhorrent admirer (enter Jeevan-ji) and effectively plugs them into this contemporary feature that will remain perpetually relevant.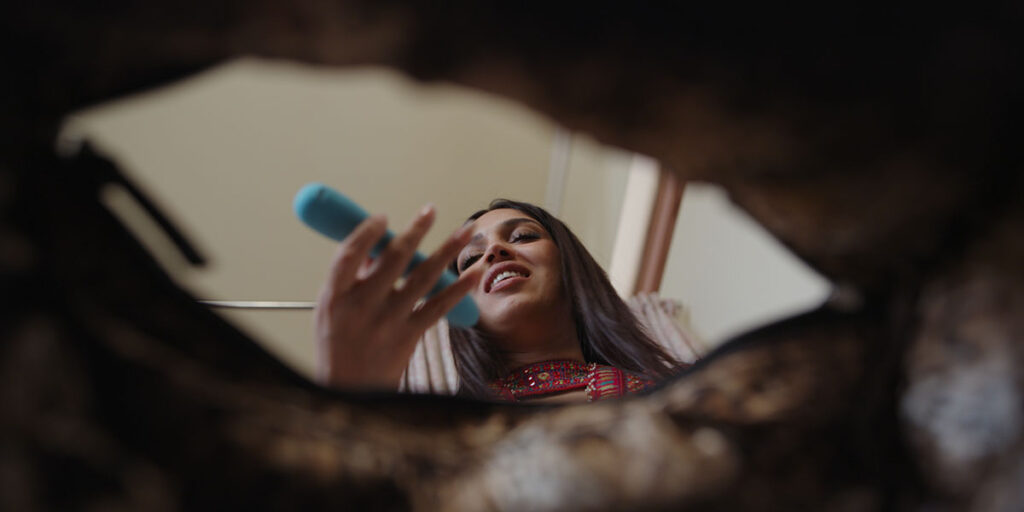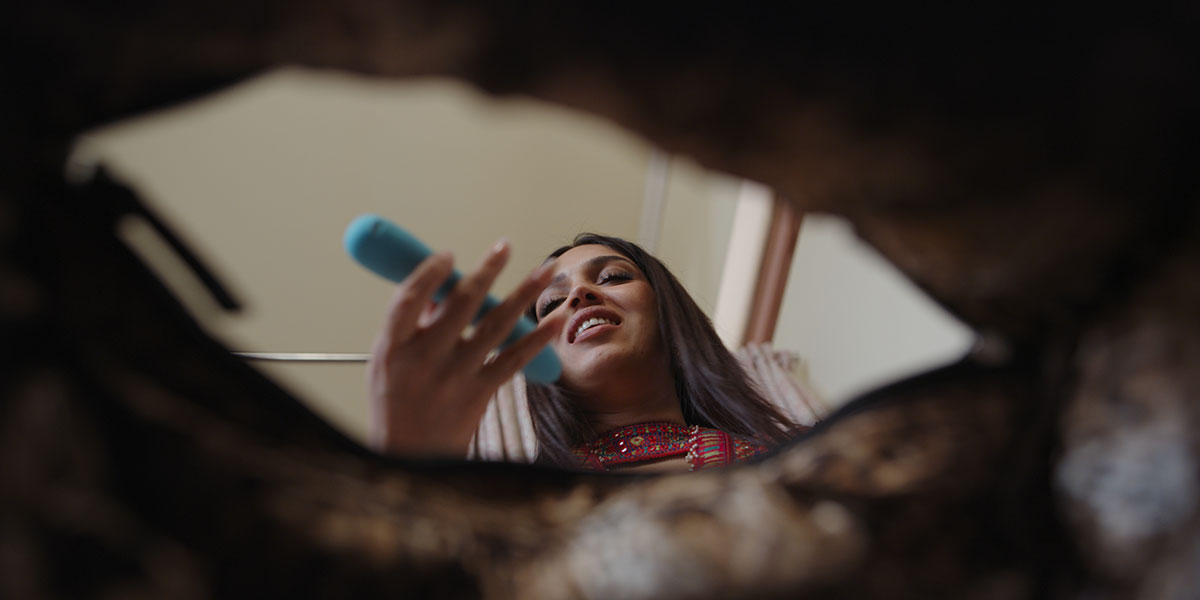 And now, let's come to the star of the show: the well-rounded characters.
Producer Rhea Kapoor has mastered the formula of a good chick flick and her casting is the magic touch. She's got a knack for bringing together the right actors — cue, "Veere Di Wedding." So, just when we think that it doesn't get better than the veere, Kapoor surprises us with a refreshing trio — they're modern, they're rebellious, and they say it like it is. Thank you, Dolly Singh (Pallavi Khanna) and Shibani Bedi (Tina Das) for being the yin to Kanika's yang — and for the bag full of sex toys your homegirl oh-so needed!
To complete Kanika's story, we have her single mother, Miss. Kapoor, brilliantly portrayed by Natasha Rastogi. She is the face of a headstrong and self-assured matriarch and a symbol of the modern-day Indian woman. Rastogi's character exemplifies the fact that with access to education, and a stable career, women do not need to mold their lives around men.
I love the fact that Miss. Kapoor is almost villainized by her own mother (played by Dolly Ahluwalia) in the film because she had a child out of wedlock in her yesteryears, she chooses to remain single, and she brings her boyfriends around the house to hang out with. But, there's a point to be made here. The fact that Kanika's mother is being antagonized just highlights that she is challenging the norms and pushing the envelope for what is socially acceptable for women. Miss. Kapoor definitely deserves an honorable mention.
Pednekar's unexpected yet impeccable comic timing is the highlight of the entire film. Everything from being a damsel in sexual distress to a woman who unabashedly chases self-pleasure, Pednekar puts on a genuinely entertaining act for the audience. From being portrayed as a high-schooler to the 32-year-old, independent woman, Pednekar is fit for each role. Her naivety as a teen wins you over, as does her gusto as a full-blown adult with a broken ankle and some very messy relationships. This also speaks volumes about the versatility of her looks.
And, of course, Pednekar is not new to films that address social topics, but "Thank You For Coming" challenges her to balance Kanika's droll with the responsibility of delivering a very important message to the viewers. Mission accomplished, Ms. Pednekar!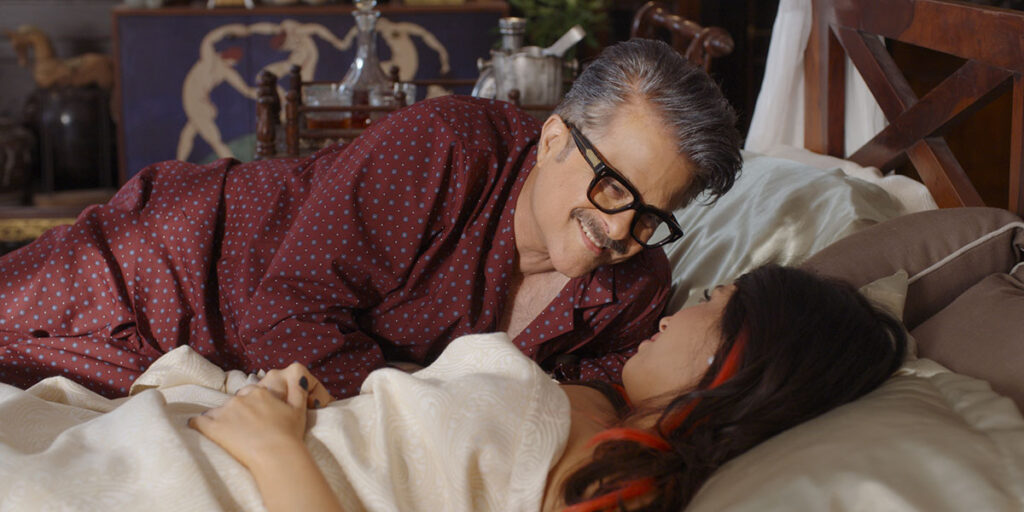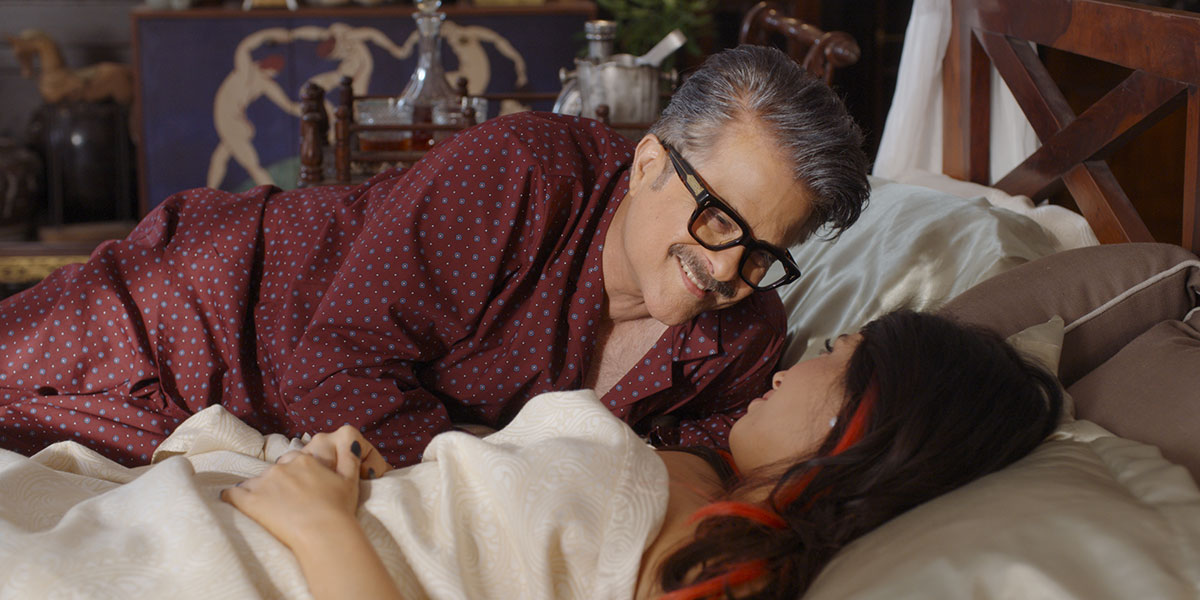 "Thank You For Coming" is a through-and-through entertainer. Everything from the casting — a huge shout out to the rest of the supporting cast including Anil Kapoor, Shehnaaz Gill, Karan Kundra, Kusha Kapila, Gautmik, and Sushant Divkigar, without whom this roller coaster would have lacked the thrills — to the homey locations and even the glitz and glamor in the song sequences, they're all perfect pieces to help drive home a powerful message: Smash patriarchy!
All images in this article are courtesy of TIFF.