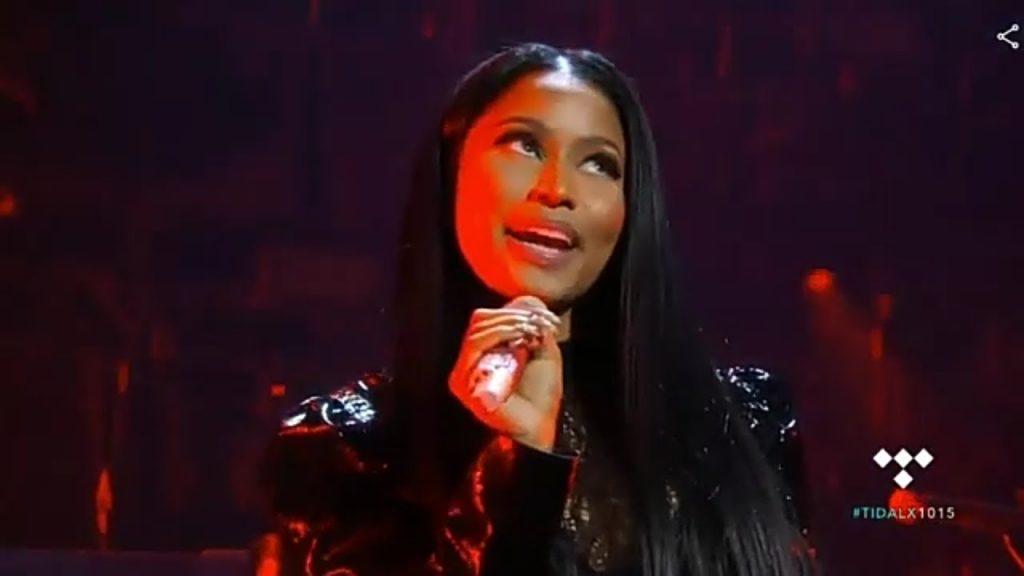 My first profound encounter with Nicki Minaj happened as a junior in college. I heard her verse in "Monster" and there was something immediately alluring to me about a woman so unapologetic and clearly at the top of her game.
As a South Asian woman, one spends a lot of time (consciously or subconsciously) thinking about how to get the world to see you outside of the context of your brown-ness. How do you take a first impression that is inevitably driven by a myriad of stereotypes and turn it towards the characteristics that make you who you are? How do I make my identity known beyond the scope of my brown-ness?
Below are the top three ways Nicki Minaj has influenced my identity:
1. I am a Feminist
There is so much to unpack about this iconic line. When I first heard it, I was fresh out of a breakup and had been in three relationships in just as many years. I was a budding feminist and this line spoke to me in exactly the way that I needed at the time.
The first half: "You can be the King," says both 'I don't need a man' and 'I am not threatened by the power of men in our world' at once. The second half: "but watch the Queen conquer," recognizes the female power, ability, talent and is also a subtle nod to the superior quality of her verse in this stacked song.
2. I am Successful
One of the things I've really come to admire about Nicki Minaj is how vocal she is about the success she has attained. In "Monster," she raps:
So, let me get this straight, wait, I'm the rookie?
But my features and my shows ten times you pay?
50K for a verse no album out
Yeah, my money's so tall that my Barbies gotta climb it
Her words express that credibility and success are a way of being seen. Within the context of this song itself, Nicki is so noticeable because of her sheer talent. She brought a level of skill to the song that her peers simply could not.
Nicki shows us that skill and success are a way of standing out, a way of showing the world what we are passionate about and being known for it. Being good at what you do is something to take pride in and also something you can find your identity in.
3. I am Who I Want to Be
One of the most interesting aspects of Nicki Minaj is her adoption of different characters or personalities. Nicki's characters were so enticing to me the first time I heard this song. I think it was because her characters showed me that no matter how many boxes people will try to put you in, you can own how you are seen.
Nicki adopts the Barbie character, a historically inaccessible, white doll with unattainable body proportions, and adds her own finesse and flair. In the same verse, she also embodies the Monster character. Nicki shows us, in this dichotomous presentation, that no one character trait or preference must define who we are.
As a brown-skinned woman, it was as if Nicki was giving me permission to hold all of the different aspects of my identity as Indian and American proudly and without confusion. Her depiction of Barbie and the Monster in the same song empowers and inspires. Nicki reminds us that all women, regardless of body shape or color, can be whoever we want to be.
---

Ramya Ravindrababu currently lives in her hometown of Boston, MA but is looking forward to an upcoming move to Kentucky to join Teach for America as a high school math teacher. Ramya is a relentless advocate for mental health, women's equality, and social justice. Her interests include long late night discussions, walks in the city, and forcing her boyfriend to cook for her. She dreams of one day bringing her passion for advocacy, people, and the intricacies policy-making to a position as a city councilor.