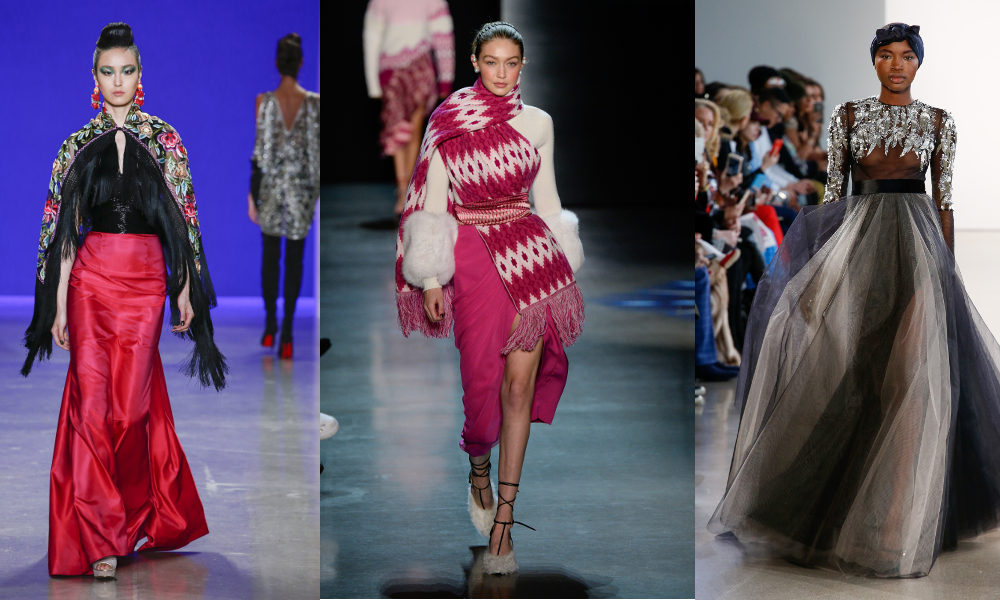 by Amy Devan
Each season, we look to designer runways for what to expect. Let's face it — some trends stick, while some simply give us something to talk about! Fashion Week is the prime opportunity for designers (South Asian and otherwise) to push the envelope and present innovative, artful concepts. Many looks seem more like art installations, but what is truly wearable? We gathered five of the most talked about trends from New York Fashion Week, and we'll let you be the judge on wearability!  
1.The Sensual Turtleneck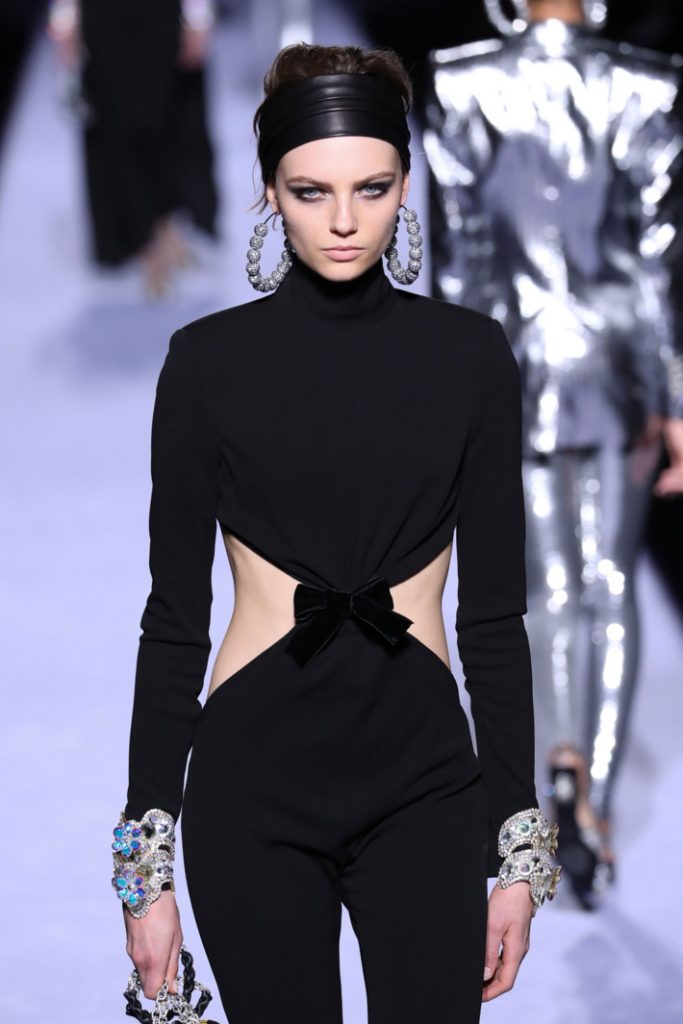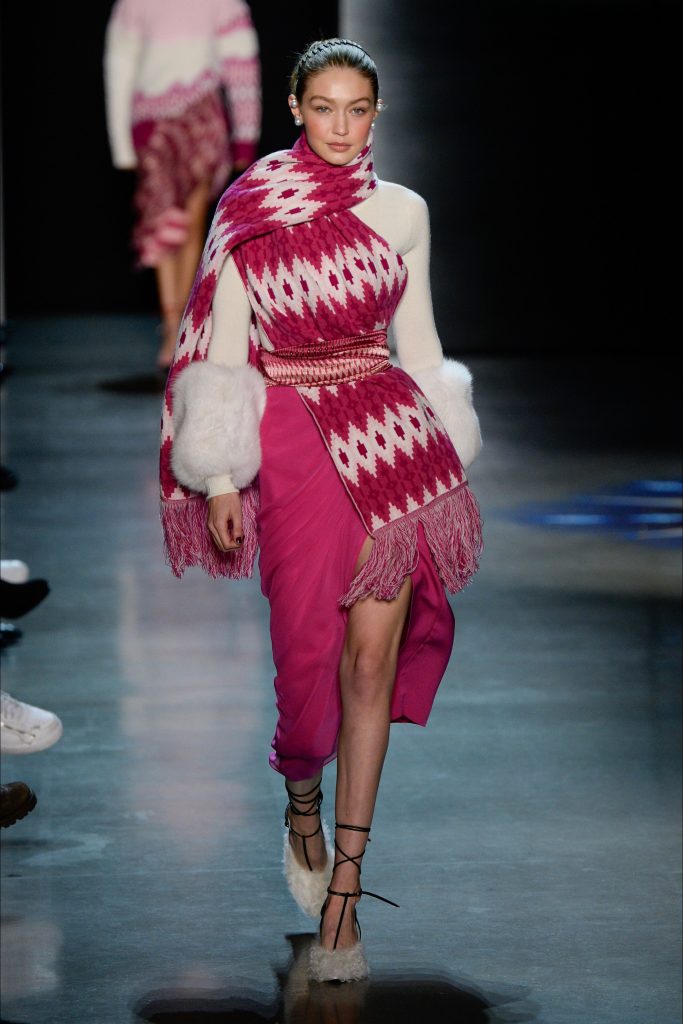 Sexy-sophistication will have a major moment this Fall/Winter. New York Fashion Week designers showcased how the traditional turtleneck can, in fact, be risqué. Sheer turtleneck tops and bodysuits were all the rage on the runway, as shown by Alexandar Wang and Tom Ford. Even South Asian designers, Prabal Gurang and Bibhu Mohapatra took a daring twist on turtlenecks with cutouts in all the right places. Though their designs were more covered up and left more to the imagination, they certainly made turtlenecks a statement.
2. Color Block Slashed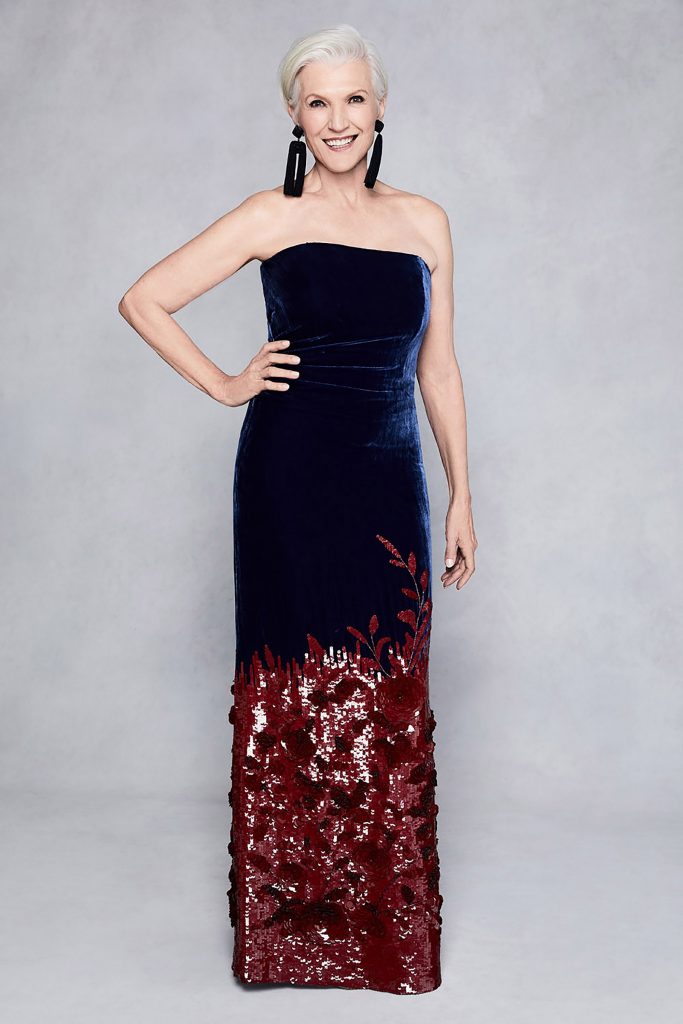 We have seen color blocking on the runway season to season, but this Fall/Winter, expect it to be sliced and diced. Yes, you read that correctly! New York Fashion Week proved color blocking is here to stay, however, will appear as if diagonally slashed with a knife. Typically color blocking translates to horizontal breaks in hues which can actually make one look shorter. The new take on color blocking gives a more elongated illusion — reason enough to make this trend wearable if you ask us!
3. Creative Neckwear – Sweaters?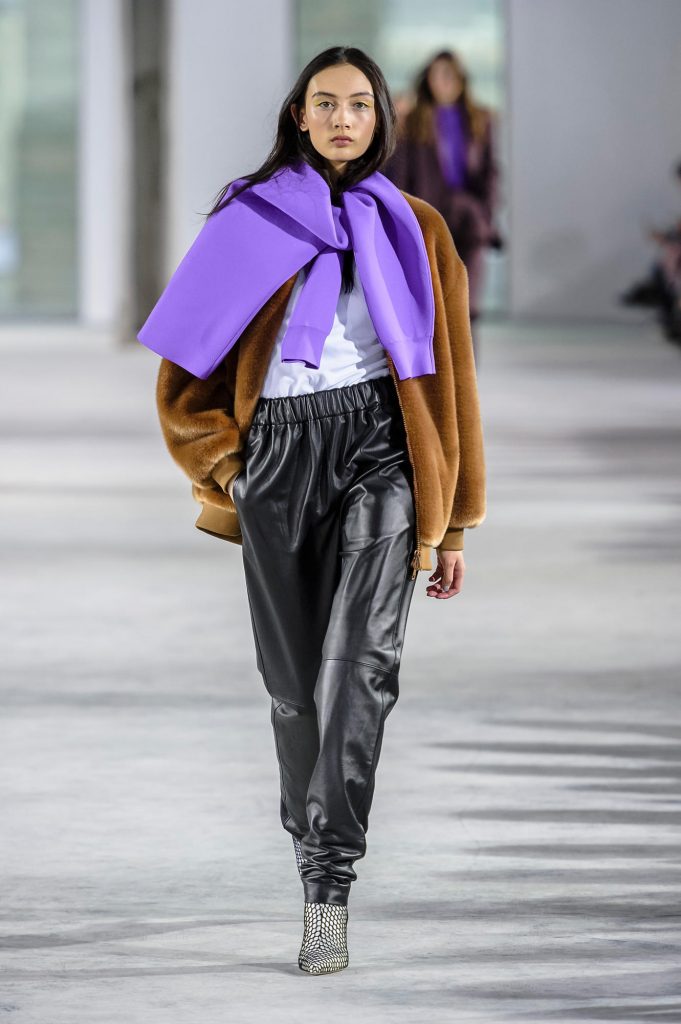 This one is definitely a conversation starter! Imagine walking into a room with your head through a sweater sleeve. New York Fashion Week designers showed us how this trend may actually become "a thing." Perhaps this is another take on the turtleneck, but not so sure this one is will make a home in consumer closets.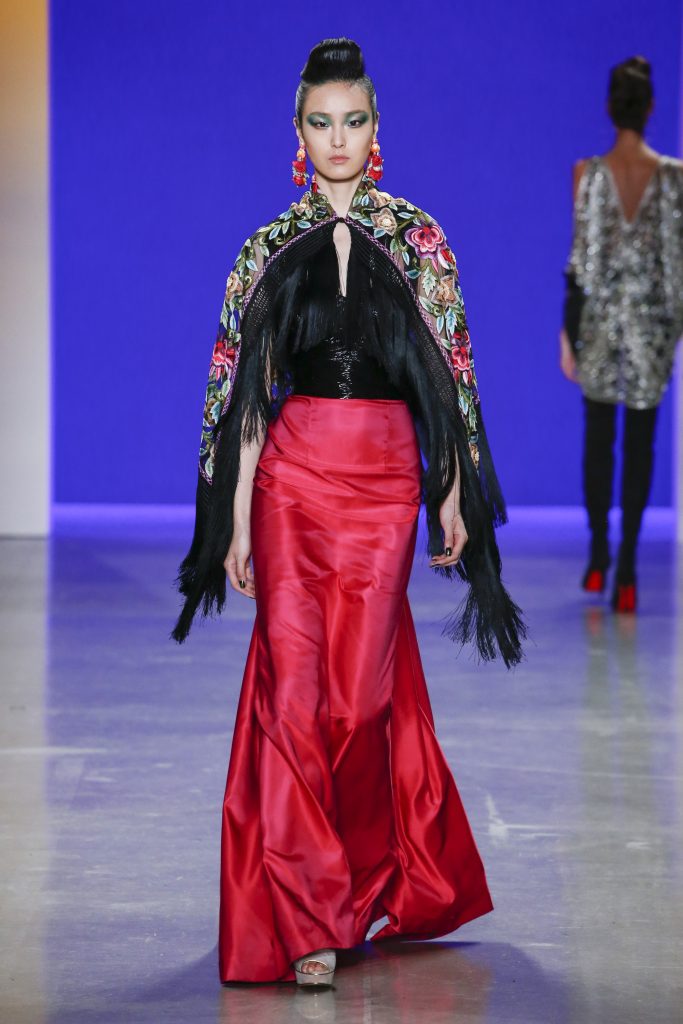 Indian designer, Naeem Khan, took a different approach with neckwear and introduced cloaks tied at the neck.  He showed how the boxy nature of a cloak or cape can actually draw attention to one of the most sensual parts of a woman's body — the neck and décolletage, and of course to the face. The sweater-neck trend is similar in the sense that it too draws the eye upward to the neck and face. Would you say mission accomplished?  
4. Shimmer Details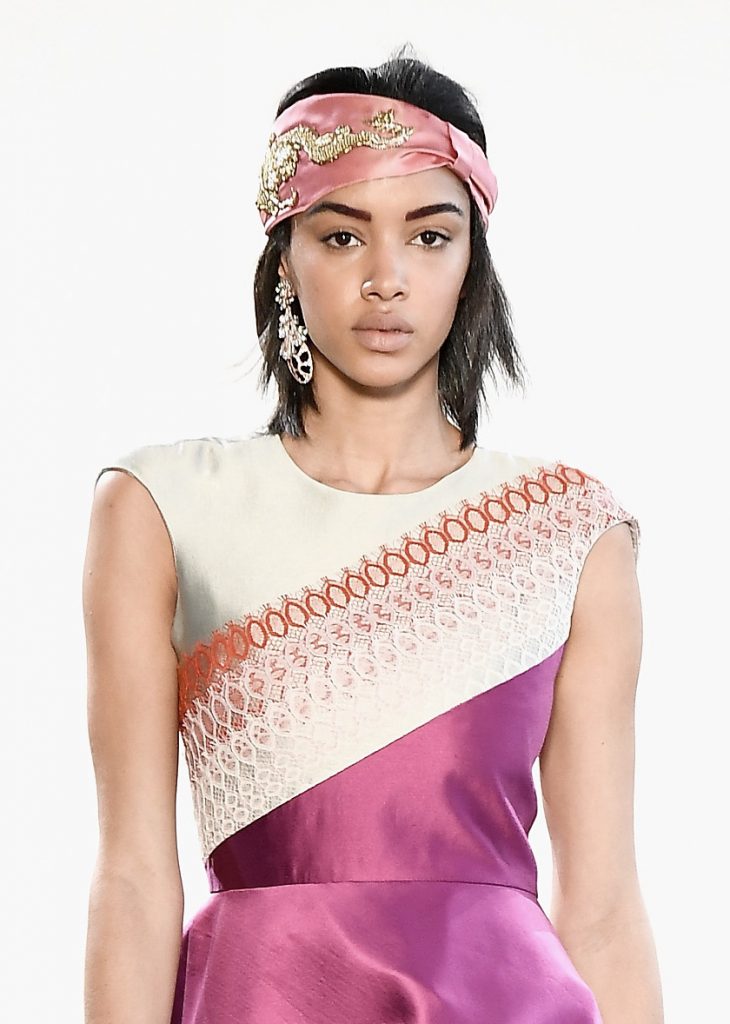 Glam is always a part of Fall/Winter fashion, but for 2018, it will be in the form of shimmery-metallics. Bibhu Mohapatra showed several shimmer-infused looks down his New York Fashion Week runway, but one that stood out particularly was in the models' headpieces. Each headpiece was adorned with sparkly embellishment, and complimented with diamonds by Forevermark and Narayan Jewelers.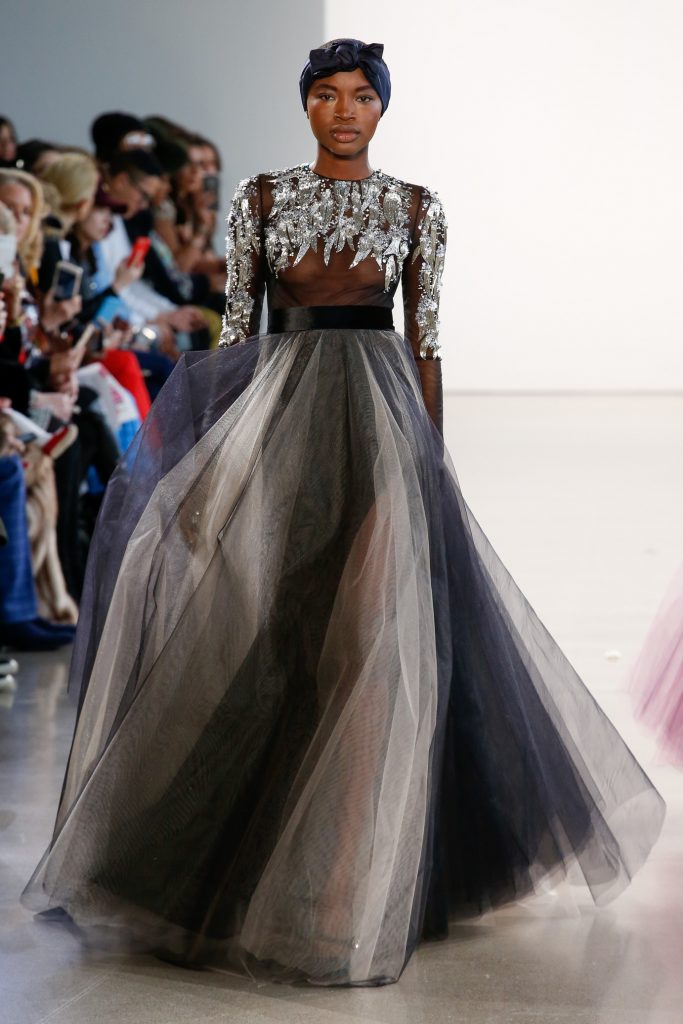 He continued the glam feel throughout his collection with shimmery-metallics within virtually every look.
5. Brights on Brights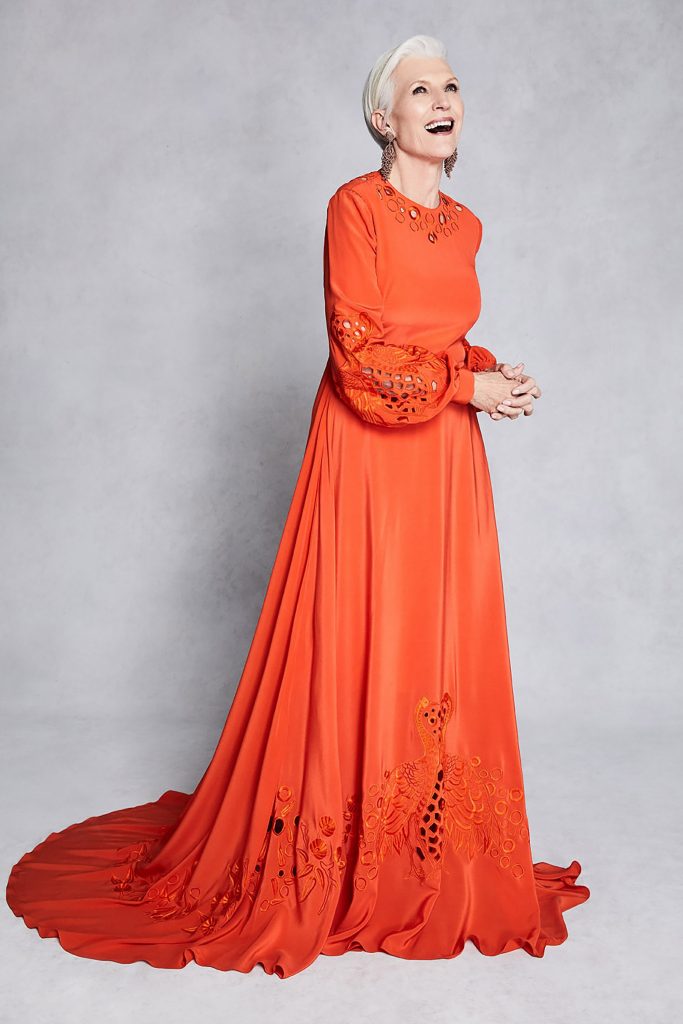 Each designer at New York Fashion Week played with monochromatic looks, however, made them pop with bold colors such as red, orange and fuchsia. We would typically expect such bright colors in the Spring/Summer, but the runway proved Fall/Winter 2018 will be nothing short of bold. We can see how jeweled reds and burnt orange can work in colder months, but these pops of brights are unique for the winter and will definitely stand out in the snow!
---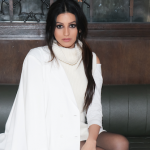 Amy Devan is most recognized for the designer womenswear label, NAVEDA, which first made its debut during New York Fashion Week and subsequently, at London Fashion Week. Having an MBA in Marketing + Financial Management, 10+ year career, and a Fashion Design degree from acclaimed Parsons – The New School, her world is consumed by fashion and styling. She currently lives, owns and operates her company in Philadelphia, is a fashion merchandising professor, fashion writer, blogger/Youtube-er, and works as a personal and editorial stylist. Design and style are her life. Connect with Amy and her NAVEDA at: www.navedacouture.com // IG: @houseofnaveda. Photo credit: Anthony Murray.