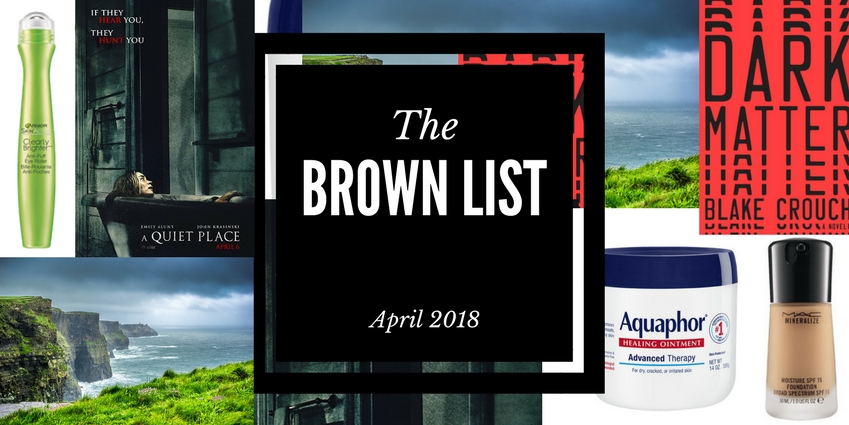 Spring, where art thou? The weather may be gray, but don't let that spoil your mood! Brown Girl Magazine is back at it again with a host of exciting staff picks.
With finals week right around the corner, our latest Brown List is packed to the brim with study break ideas. So, whether it's a new pad thai spot or a better product to cover your under eye circles, you can be sure to find something fresh, new and exciting this April.
1. "How To Cook Every Indian Dish Ever" by Buzzfeed India
Cooking for yourself is hard as it is and desi cooking is a completely different beast on its own, but making a home cooked meal doesn't have to be hard. BG Proma found the best all-in-one cooking hack video from Buzzfeed India.
"How to Cook Every Indian Dish Ever" might be a no-brainer for some people, but it's a nice, straightforward guide to easy Indian food that you can customize to your taste preferences," she said.
2. Book of the Month: "Dark Matter" by Blake Crouch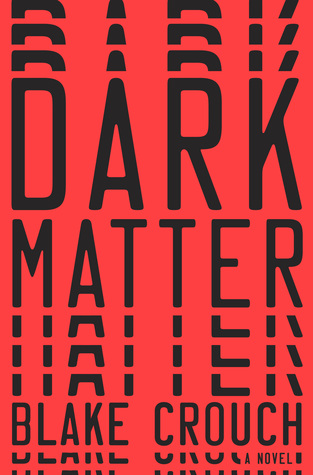 Blake Crouch's award-nominated "Dark Matter" is a perfect study break book!
"If you enjoy futuristic science fiction thrillers, then this 'Dark Matter' is for you," BG Nadia said. "You'll never suspect the plot twists or how the story ends. 'Dark Matter' is a look into how your regrets and successes may impact your life and what would you do if you could change the decisions you've made. This idea of past regrets somehow perfectly melds in with actual scientific concepts, like quantum mechanics. This book is a mind bender!"
You can find "Dark Matter" at Barnes and Noble or Amazon! Your mind will spin from the unique physics of the story world and the unexpected turns the author takes throughout the plot.
3. Advanced Therapy Healing Ointment by Aquaphor
Never underestimate the power of tried and true essentials. Sometimes, overpriced designer moisturizers can't measure up to basic, drug-store lotions. BG Anjali is a firm believer in good, old-fashioned jar of Advanced Therapy Healing Ointment by Aquaphor to keep her melanin poppin'.
"Aquaphor's Advanced Therapy Healing Ointment has become the biggest hack for me" BG Anjali said. "Unlike Vaseline and other balms, Aquaphor can work with any kind of skin, on almost any part of your body. With just a swipe on my lips on a regular basis, my matte lipsticks feel softer when I do my makeup and I don't wake up to flaky or unhealthy lips anymore."
Jars of the humble Aquaphor can be found at Amazon, Walgreens or Walmart.
4. Movie of the Month: "A Quiet Place"
Two thousand and eighteen is already on fire with a string of hit blockbuster films. So get ready for a new hit with Emily Blunt's "A Quiet Place." BG Anita raves about the film:
"'A Quiet Place' is a unique take on science fiction. This movie will keep you on the edge for your seat," BG Anita said. "Also, I must mention that the film's existence is truly a positive step for the deaf community to gain more recognition for their talents. Plus, I want to give major kudos to Emily Blunt and John Krasinski for their power couple starring roles. Fun fact: Krasinski also directed and wrote the screenplay to the film!"
5. SkinActive Clearly Brighter Anti-Puff Eye Roller by Garnier
Your skin reacts to stress and sleepless nights, so in an effort to combat dark under eyes — try the OG eye roller from Garnier. The SkinActive Clearly Brighter Anti-Puff Eye Roller is relatively cheap and has a potent caffeine formulation to combat under-eye puffiness. BG Rishma swears by the results she's seen so far:
"I'm not a morning person by any stretch of the phrase. My eyes are always caving in when I'm tired until I discovered the SkinActive under eye roller," BG Rishma said. "It's so much more affordable than other eye rollers that I've seen and it helps reasonably widen your eyes in the morning. If you have the same issues with dark circles and under eye puffiness, this Garnier eye roller is worth a try. After all, it's so cheap and effective!"
Garnier's SkinActive Clearly Brighter Anti-Puff Eye Roller is on Amazon and at Walmart.
6. Travel Spotlight: Ireland
March may have come and gone, but April is actually the best time to visit the Emerald Isle. With the weather warming up and spring in full bloom, Ireland is the perfect vacation destination for those suffering from wanderlust. Our staffers are huge fans of this European island. BG Nadia can't stop talking about her last trip there.
"Ireland is such a breathtaking country in all aspects. From the Giant's Causeway in the north to Blarney Castle in the southern town of Cork," BG Nadia said. "Forget about fancy hotels or long, enclosed bus tours, self-driving is a must! I remember driving through the countryside by yourself and getting lost in the Irish mounts. However, the adventure of finding my way back and taking time to explore the region is an experience I'll never forget. I would recommend packing a light jacket and a pair of rain boots if you plan on walking through the elements often. Irish weather has a tendency to change about five times a day."
7. Mineralize Moisture SPF 15 Foundation by MAC
With school, life and work obligations piling up, you may find yourself with stress-induced bad skin. BG Marina uses MAC's Mineralize Moisture SPF 15 Foundation to turn her skin woes into wins.
"The spring season brings a host of new allergies and headaches, so it's no wonder my skin is at its worst during this time. I like to use mineralized foundations, because they have light reflecting particles to help your skin have a glowy sheen," BG Marina said. "Also, this particular MAC [product] has sun protection in it and it's extremely hydrating. I always recommend this product to my friends who have extremely dry skin and want a regular sheer to medium coverage. The price is pretty good, considering you only need a few drops at a time. One regular sized bottle will last you for months."
The Mineralize Moisture SPF 15 Foundation is commonly found at Macys, Nordstrom and Bloomingdales.