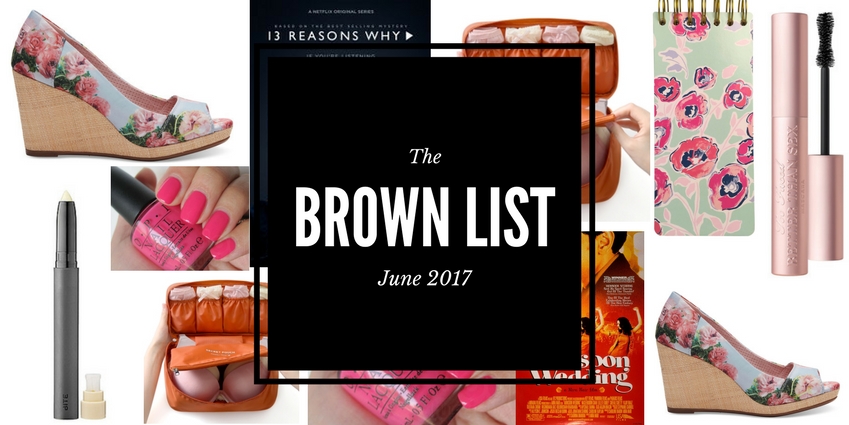 It's summer time and BGM is turning up the heat with our fabulous staff picks. We'll have you beach ready in no time with exclusive beauty DIY's and product recommendations that are catered to you!
1. Stella Peep Toe Wedges in Pink Floral by TOMS
Stella Peep Toe Wedges/Photo Source: TOMS
Every gal needs a go-to shoe that can take her from the office to the cocktail party. BG Priya recommends a classic TOMS wedge. She says that "they are the perfect summer shoes, plus every pair you buy, they help a person in need!" So why not get comfy, cute shoes while also giving back to the world? Click here to get your own pair of Stella Peep Toe Wedges.
2. Nail Color of the Month: Gelcolor in Strawberry Margarita by OPI
Gelcolor in Strawberry Margarita by OPI/Photo Source: Pinterest
Summer is full of colorful, fruity drinks. Give your nails a burst of color with Strawberry Margarita from OPI! Their Gelcolor formula means shiny, nail salon quality manicures in the comfort of your own home. With fast drying nail polishes in unbeatable colors, you've got to give OPI a try. You can get a bottle of Strawberry Margarita here.
3. DIY Hair Masks for All Hair Types
Check out these versatile hair masks for the best hair of your life!/Photo Source: Pinterest
Struggling to find the right hair mask for your hair? BG Pooja has you covered! Here are two DIY masks for oily and dry hair types. Pick one to suite your needs or use one for your ends and the another for your roots. The possibilities are endless with these two masks. Just mix the ingredients together, leave in for at least 15 minutes, and wash it off until the smell of the mask is gone. Finally, deep condition with your favorite products and you'll have flawless hair for days!
Dry hair: 1 egg (or 1 avocado if you're vegan), one part beer (YES, beer) and one part yogurt
Oily fair: one part apple cider vinegar, handful of chopped mint leaves, 1 egg and one part cut oats
4. Better than Sex Mascara by Too Faced
Better than Sex Mascara by Too Faced/Photo Source: Too Faced
BG Abha swears that this will be the only mascara you need in your life. It will be worth every dollar you spend on it, because you'll be using it day in, day out. " I love the final look on the lashes–my most favorite product." Get yours now and say hello to big, bold lashes.
5. Movie of the Month: "Monsoon Wedding"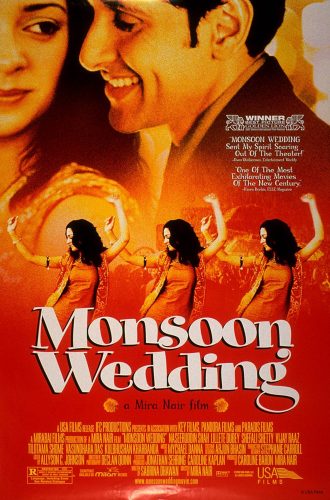 Monsoon Wedding/Photo Source: The Loft Cinema
June is wedding season and BGM is throwing it ALL the way back. This movie has everything you love about Bollywood movies: scandal, drama, laughs, gorgeous outfits, desi weddings,  and catchy dance sequences. To top it off, "Monsoon Wedding" was directed by an award winning female director, Mira Nair. It doesn't get any better than this, ya'll. Check out our movie of the month on iTunes, YouTube, VUDU, the Play Store, and Amazon.
6. Productivity Hack: List Pad by Threshold
Check out this cute list taking note pad from Target!/Photo Source: Target
Need a good desk notepad for taking lists? Look no further than this cute list taking pad. At $4.99, you can get a notepad to keep all your lists and mental notes in one place. Get yours from your local Target or click here to order one online.
7. Underwear Pouch v2 by MochiThings
Underwear Pouch v2 by MochiThings/Photo Source: MochiThings
Packing can be an all-out chore. Take it from BG Priya: "The worst part about traveling is having to stuff all my bras and undies in the front of my suitcase. I brought these cubes from MochiThings to make packing my delicates easier and without ruining them. Plus, it allows more room for additional outfits! Inexpensive and totally worth it." Spend less time worrying about packing and more time anticipating your travels. Click here to get your own set of travel storage pouches from MochiThings.
8. TV Show of the Month: "13 Reasons Why"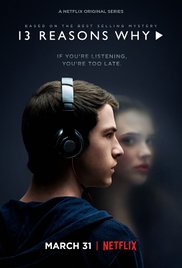 "13 Reasons Why" is out now on Netflix/Photo Source: IMDB
One of the most talked about shows this year, "13 Reasons Why" explores the deepest, darkest parts of human nature. The verdict is in with the BGM staff. Currently, BG's are saying the following about the show:
"I am totally glued to it."
"It is definitely a tad bit depressing, but the show depicts some serious real life situations that can confront anyone."
"It's an informative watch."
You can check out the full background of the show and binge watch it on Netflix.
9. Line & Define Lip Primer by Bite Beauty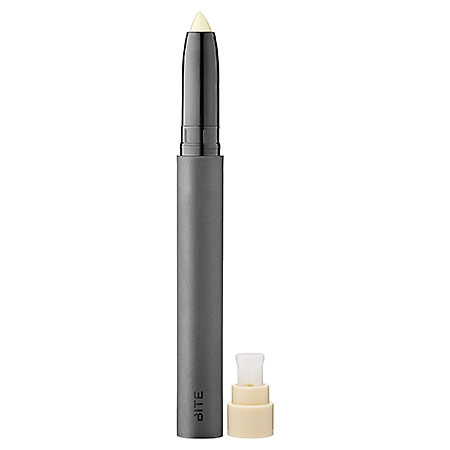 Line & Define Lip Primer by Bite Beauty/Photo Source: Sephora
Bite Beauty's Line & Define Lip Primer is BG Priya's go-to for stunning lips. She calls it nothing short of amazing. "This product has been a lifesaver for me. I've been looking for a lip primer, that's inexpensive and can pair with any lipstick to make it last longer. Sure enough, any lipstick with this primer last hours, even through meals and kisses! I pair it with the Urban Decay Vice Lipstick Palette, so i can create my own lipstick color. You can get your own LIne & Define Lip Prime by clicking here.