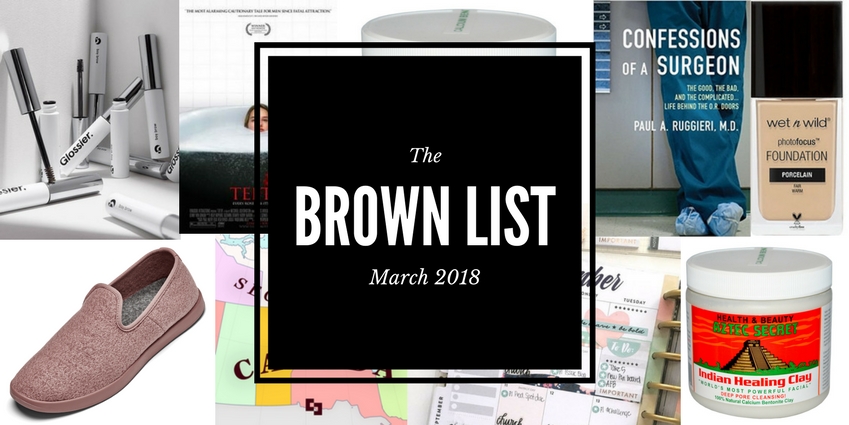 This March, BGM is feeling lucky with a plethora of new staff picks! You'll be spring-ready with a slew of amazing new products and hacks, tried and tested by our staffers. Whether you're looking for a new, cheaper alternative to Fenty foundation or a good book to read by the beach for Spring Break, the Brown List has got you covered!
1. Podcast of the Month: "The Secret Life of Canada" by Leah-Simone Bowen & Falen Johnson
[The Secret Life of Canada Podcast/The Secret Life of Canada]
Now is the best time to discover a new podcast. BG Serisha recommends "The Secret Life of Canada," hosted by Leah-Simone Bowen and Falen Johnson. It doesn't matter if you're on a plane, a train, or just a good old-fashioned Greyhound bus. Regardless of where you're going, this podcast will have you hooked all the way to your vacation destination.
"The Secret Life of Canada" uncovers bits of Canadian history that you're never taught in school. We think that our neighbors up north live in a wonderful utopia with an adorable prime minister, but this podcast gives insight into Canada's long history of marginalizing and discriminating against different groups of people. This information is often overlooked; so far, I've learned more relevant information from the podcast's current six episodes than in most of my history classes growing up.
Check out "The Secret Life of Canada" on the Google Play Store, Stitcher, Spotify, iTunes, or SoundCloud. You can also listen to the podcast on its website.
2. Travel Spotlight: Austin, Texas
[Austin skyline/Flickr]
Need an exciting and unexpected new city to discover? BG Karishma suggests that you plan a visit to the hip capital city of Austin, Texas! The city is a hit with BGM's Texas staffers; many of us are die-hard fans of its diverse food, nightlife, leisure and shopping scenes. Click here for a quick travel guide, curated by BG Dhara. Also, March is a busy month for Austin. Early March features the legendary South by Southwest Music, Film and Interactive Conference and Festival; you can get tickets here. And from the 30th to the 31st, you can revel in all of the hip-hop, neo-soul, and R&B your heart desires at the Austin Urban Music Festival (click here for tickets). If you can't make it to the capital in March, Austin has a wide variety of awesome events throughout the year. Click here for an up to date list of every upcoming festival, concert, or event in the city.
3. Planner Hack: Use Sticky Notes!
[Using sticky notes and removable sticky notes can keep your planner neater and cleaner!/ Pinterest]
Our staffers are constantly on their feet to give you the best content. With deadlines and life obligations abound, it can get tricky to keep everything together. If you find yourself, with a messy planner that's almost unusable, then try this sticky note hack by BG Anjali.
I write out all the dates for project deadlines, exams, and quizzes onto planner stickers. I put them on the "monthly view" portion of my planner, so that in the event of a date change, I can just rearrange the sticker. That way, I don't have to constantly cross off things or make my planner so messy that I confuse myself. I like to change it up every month by using different color themes of stickers. Work, school, and life are hard; fun, cute planner stickers make everything a little bit less stressful.
Planner stickers can start for as low as $5, such as these simple and bright planner stickers from Erin Condren. Or, you can go all out with entire books and sets of planner stickers, like this $13 set from Paper Source or this $9 set (that's specially made for Carpe Diem planners) from Amazon.
4. Boy Brow by Glossier
[Boy Brow/Glossier]
Beauty and makeup brand, Glossier, is a favorite among many of our staffers. BG Amina can't live without her tube of Boy Brow.
This product is great for keeping eyebrow hairs intact while adding volume and depth. Boy Brow can give shape without being overly hard or rigid. It's my go-to. The formula of the gel is so good, that I can apply it in my car or as I rush out to class in the mornings. Don't spend hours shaping and taming your thick, luscious BG eyebrows. Go with Boy Brow.
You can get a tube of this award-winning eyebrow gel on the Glossier website. Boy Brow comes in three different shades and a regular clear version, so you can always find the best match for you.
5. Wool Loungers by Allbirds
[Wool Loungers/Allbirds]
Sometimes, depending on your career field, regular Vans or Converse sneakers just don't cut it; either they're too informal for work or they cause unsightly slippage on slick office floors. BG Abha has always had this issue and she recently found the best (and comfiest) alternative with Allbirds signature loafer, the Wool Loungers.
Allbirds have the most comfortable loafers on this planet. They're so great because you can wear them for anything. They're good for working out, going on quick outdoor runs, and especially for work. I don't know how I could get through my day without these loafers. They are my absolute favorite.
The Wool Lounger loafers can be found on the Allbirds website, Poshmark, and eBay.
6. Book of the Month: "Confessions of a Surgeon" by Dr. Paul A. Ruggieri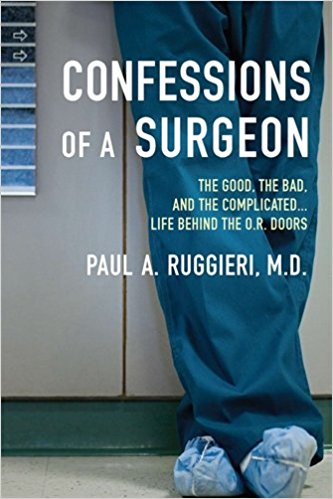 ["Confessions of a Surgeon" by Dr. Paul A. Ruggieri/Amazon]
Whether you need a beach read or just something to help pass the time, "Confessions of a Surgeon" will be a book you remember forever. It's an autobiography of Dr. Paul A. Ruggieri, a surgeon with decades of experience in the operating room. BG Anjali was hooked the moment she opened the book:
I finally managed to finish this autobiography and absolutely loved it! I purchased "Confessions of a Surgeon" during my freshman year of college and it just stayed on my bookshelf for a year or so. I completely regret putting off reading this book, because I got an intense visual representation of what the ER is really like. "Confessions of a Surgeon" is a must read for audiences of all ages and backgrounds. It's like Grey's Anatomy, but in real life and TONS more personal drama.
You can get a copy of "Confessions of a Surgeon" from Amazon or Barnes & Noble.
7. Photo Focus Foundation by Wet n Wild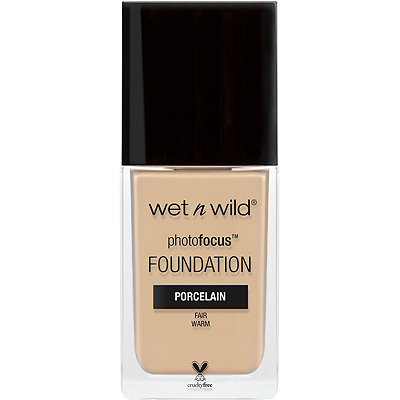 [Photo Focus Foundation by Wet n Wild/Ulta Beauty]
There's so much hype surrounding foundation as of late. However, they can get really expensive. BG Ravleen has found a dupe for all of your favorite filter/serum foundations with the Photo Focus Foundation by Wet n Wild.
This is a good, cheap foundation for everyday wear. The Photo Focus Foundation even works well for my oily skin and comes in a good range of shades for brown skin. I wear "Desert Beige."
You can find the Photo Focus Foundation on the Wet n Wild website, Ulta, Walmart or Target. If you need help finding the right shade for you, click here for the online shade matcher.
8. Movie of the Month: "Teeth"
["Teeth" movie poster/Wikipedia]
This March, opt for an artsy film. BG Marina raves about "Teeth," an older, more camp movie that's not for the faint of heart.
"Teeth" is a wild ride of a movie. From the outset, the movie looks like a horror film, but when you analyze it, it's more of a satire. Somehow, a film that's so graphic manages to be weirdly feminist. However, "Teeth" doesn't weaponize femininity in a violent way for the sole purpose of defeating a guy or for revenge like "Kill Bill" and "Mad Max." This movie is a unique look at how men are scared of female sexuality, and ultimately use gendered violence to suppress their own self-consciousness at the expense of women. "Teeth" is a testament to how society teaches women to be afraid of their own bodies and cower before men to make them feel powerful. If you can get past the eye-roll inducing movie tropes, you will get a kick out of this movie. Just a quick trigger warning though, there's a lot of graphic violence and some scenes depict violence against women.
"Teeth" is available for streaming on Netflix, YouTube, the Google Play Store, iTunes, and Amazon Video.
9. Indian Healing Clay by Aztec Secret
[Indian Healing Clay by Aztec Secret/iHerb]
The Aztec Secret Indian Healing Clay is the OG mask of all clay masks. It's a staff favorite because it's so versatile and easy to use. One pound of the product can last for years! Some staffers add in tea tree oil for skin toning or argan oil for extra hydration. BG Karthyani is old school:
This cult favorite has done wonders for me and my skin. I use it regularly with just adding water and mixing it in evenly before applying it to my skin. Depending on your skin preferences and what works for you, you can add in extra oils and essences to tailor the clay mask to you. Just remember to patch test before you use it all over your skin.
This critically acclaimed clay mask can found in many different retailers. Some include Amazon, Walmart, The Vitamin Shoppe, H-E-B and NutraPrice. Click here for directions on how to use Aztec Secret Indian Healing Clay.