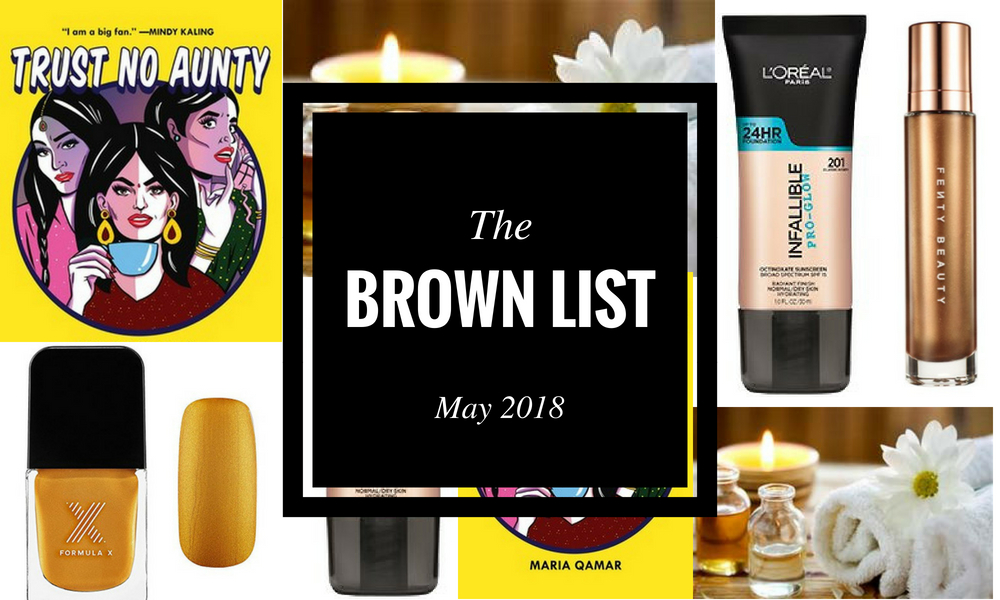 Spring is here at last! With the weather getting warmer and the days getting longer, BGM has the best products and hacks to show your best self this season. Don't get left behind on the latest buzz, check out this month's Brown List and get caught up!
1. Book of the Month: "Trust No Aunty" by Maria Qamar
BGM has been a fan of Maria Qamar's wildly funny Instagram page for years. But we're even more into her after she took things to a whole new level with her book, "Trust No Aunty." With widespread critical acclaim, including from Mindy Kaling, this is a coffee table book that you'll want to pick up over and over again. BG Serisha says it best:
"Qamar sums up the BG experience so eloquently and humorously in 'Trust No Aunty' in a way no other South Asian author or artist has done in a while. This book is up there with 'Milk and Honey.'"
2. Bachi Hair Salon & Spa (New Brunswick, NJ)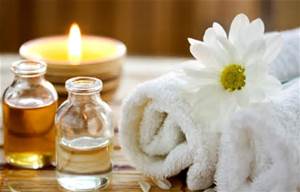 School's over and the work days are getting even longer. You deserve a spa day! If you live in the tri-state area, BGM's in house photographer, Pooja Dhar, knows the best place to get a facial. After dealing with skin problems for years, she finally found the answer she was looking for at Bachi Hair Salon & Spa.
"I have a lot of skin hyperpigmentation. I've seen some success with salicylic acid and pumpkin enzyme peels at Bachi Salon. They really know skin. Go to my girl Komal and tell her I sent you!"
And it's not just BG Pooja. People rave about Bachi Hair Salon & Spa. The salon boasts a diverse staff of extremely popular stylists and aestheticians. You can find them at 58 Easton Ave in New Brunswick, NJ.
3. Infallible Pro-Glow Foundation by L'Oréal
BGM's in-house makeup artist, Jasmin Rahman, has product recommendations for days! Never miss a beat from her by following our Instagram to stay up to date on all of her tips and tricks. Recently, Jasmin recommended the L'Oréal Infallible Pro-Glow Foundation and BG Anjali gave it a try. Here's what she has to say:
After BG Jasmin told me about the L'Oréal Pro-Glow Foundation, I just had to try it out. I suffer from dry skin, and this foundation have my skin a healthy glow without looking overdone. I also love how it feels weightless!
4. Body Lava Body Luminizer in Brown Sugar by Fenty Beauty
You've probably seen this vial of shimmery liquid all over your social media as of late. Our beauty bloggers know that there's been a lot of coverage for the Fenty Beauty Body Lava Body Luminizer. BG Serisha cut through the tide of hot air and finally tried RiRi's coveted body shimmer. The verdict is in, ya'll: the hype is true!
Rihanna continues to kill the beauty game! Body Lava lives up to its hype. I'm at a loss for words over its versatility, longevity, and overall wow-factor. I'm letting my melanin GLOW all summer 18′ long!
5. Movie of the Month: "Secret Superstar"
Warmer weather means more time for movie binges! BG Pooja recommends "Secret Superstar," a musical drama starring Aamir Khan and the up and coming Zaira Wasim. Her character, Insia, dreams of becoming a world renowned singer. After her YouTube video goes viral, she becomes a worldwide sensation. But fame may not be all that it seems for young Insia. In between her abusive father and her family's poor living situation, Insia struggles to cope with her new popularity. Will she rise above the pressure and finally fulfill her dreams? Check out ="Secret Superstar" on Netflix to find out!
6. Nail Color of the Month: The Brushed Metallics in Ambitious by Formula X
Formula X is a favorite nail polish brand among BGM's staff. We're obsessed with the color range and long wear of their shades. BG Serisha recently dug into an old favorite, The Brushed Metallics collection in a shade aptly named Ambitious.
"This shade of gold is so unique to Formula X. I have yet to see another company do a color like this. Ambitious is a metallic marigold that's perfect for sunny weather. I recommend it especially if you have a darker skin tone as this color is perfect on deeper skin colors.