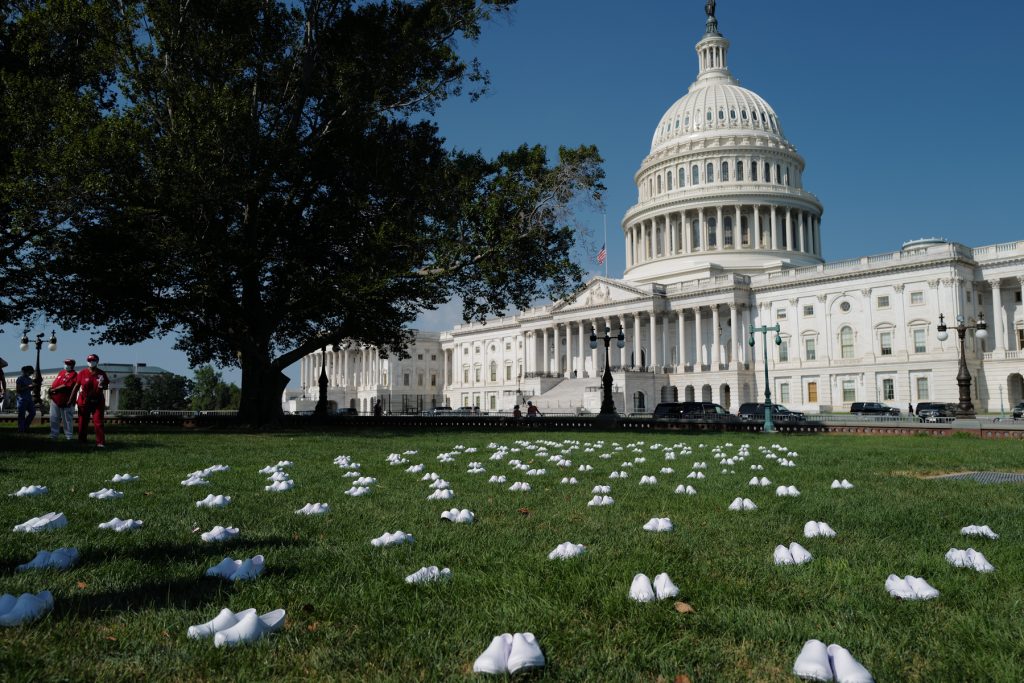 Avengers, unite. Oops — wrong heroes. No one is assembling here except maybe Congress is trying to pass the Health and Economic Recovery Omnibus Emergency Solutions ("HEROES") Act. Due to the COVID-19 pandemic and consequent job closures and eliminations, many Americans are struggling to make ends meet. This is where the HEROES Act comes in. It totals about $3 trillion in relief for American citizens through various forms of benefits and cash payments. What might that be you ask? Well, let's take a look!
First, under the Houses of Representatives' version of the bill, we'll get another round of stimulus checks. This will be the same as last time. Individuals earning below $75,000 per year will receive $1,200, and couples earning up to $150,000 will receive $2,400. However, there are a few key differences this time around. Dependents (up to three) would also receive the $1,200 stimulus check, and immigrants with taxpayer ID numbers would be able to receive this stimulus check. 
The sad state of America's coronavirus response today is the result of President Trump's failure to lead these past months and Mitch McConnell's one-sided pause. We can't waste a day. The Senate must pass the #HeroesAct or the situation will worsen. https://t.co/xlq49ZtDZQ

— Nancy Pelosi (@SpeakerPelosi) September 4, 2020
As many people are out of jobs, giving these individuals a one-time payment of $1,200 will do very little when they have bills to pay and mouths to feed. The HEROES Act will also continue unemployment benefits for these individuals. This will extend the $600 weekly unemployment check to those who have claimed unemployment in the past two months through January 2021. Additionally, gig workers, contractors, part-time workers, and self-employed individuals will receive this stimulus through March 2021.
Next, the HEROES Act will extend student loan interest and payments for those with federal loans through September 2021. If passed by the Senate, it will also provide around $100 billion for rental assistance. After it's verified that a renter cannot pay their rent, they will be provided vouchers to cover their rent and utilities through a grant program. A ban on evictions would be extended for up to a year under this bill. Finally, to help with mortgages and foreclosures, the bill will provide $75 billion in assistance to homeowners.
Last but not least, hazard pay will be included for essential workers. 'Better late than never' seems to be the running theme of this bill. This bill sets aside $200 billion for hazard pay. Each essential worker will be given $13/hour extra, with the maximum a person can make is capped at $25,000 for those making less than $200,000, and a maximum of $5,000 for those making more than $200,000. This would be extended through the end of 2020.
The HEROES Act was introduced in the House of Representatives on May 12 and subsequently passed in the House on May 15. Since passing in the House, the bill has stalled in the Republican-controlled Senate, which is looking to cap the amount of the stimulus at $1 trillion. Senate Republicans agree that there needs to be another round of stimulus checks, but they are not sure about some of the things included in the bill by the Democrats, especially unemployment benefits and liability protection. There was a call that took place recently between Representative Nancy Pelosi and White House Chief of Staff pointing towards a compromise and potential passage, but a resolution remains to be seen. 
It's up to the Senate Republicans to ensure that Americans are provided with the relief this bill aims to bring about.
So what can we do? We can all call our senators and insist that they vote to pass the HEROES Act. You can do this by going to this website, finding your senator, and making sure their phones don't stop ringing until they pass this bill.